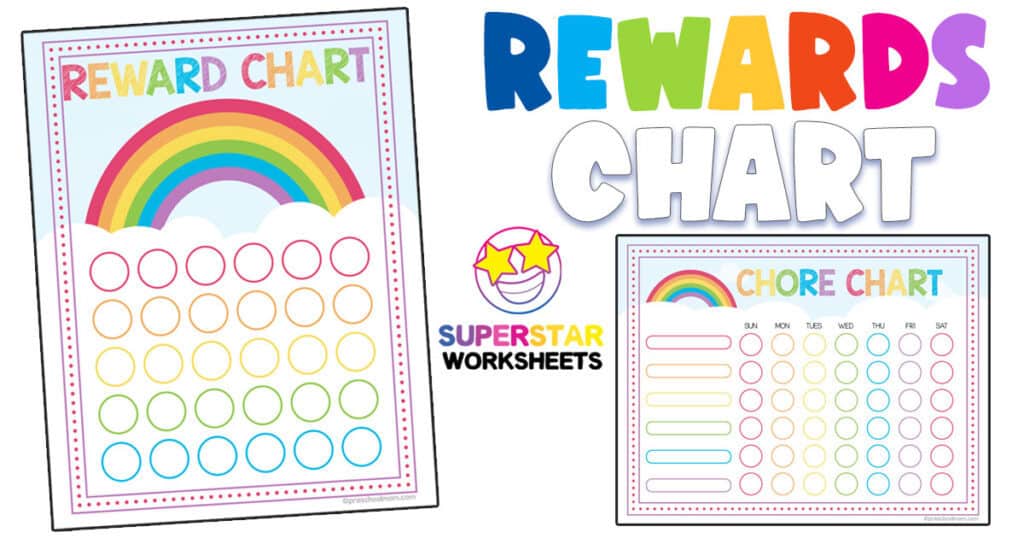 Our Free Printable Chore Chart for Kids will help you teach your little ones key responsibility skills. Need some tips and tricks on how to motivate your children to do their chores? You might be surprised how effective a Chore Chart for Kids can be and why it benefits them.
Free Rewards Chart Printable
How do you make a fun chore chart that's easy to implement today? We've got a FREE Rewards Chart Printable you can download immediately. All you need are markers or smaller objects to mark their progress. You can any kind of markers such as gems, stickers, erasers, and so much more! Click below for your preferred reward chart version.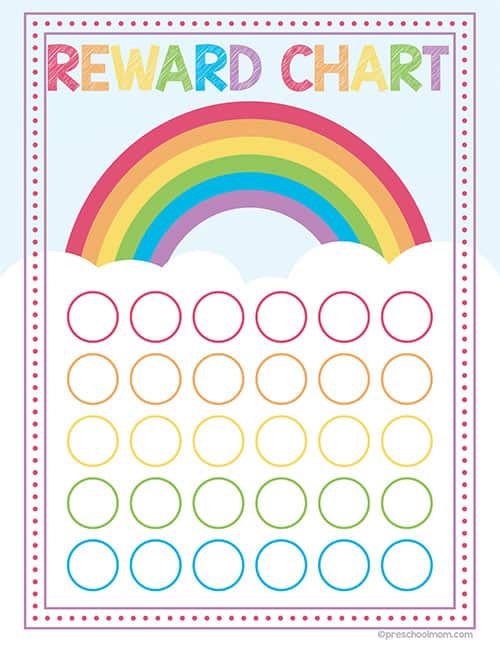 Print this free rainbow-themed rewards chart for your children today! Use stickers, stars, or plastic gems (dollar tree) to reward your child for the goal met.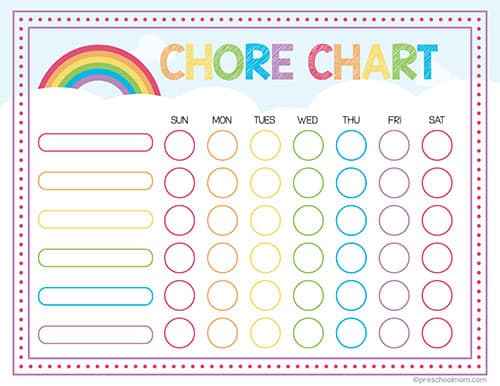 Design your own Chore system for your kiddo! With this simple chore chart you'll add the task name on the left and students will check off the chore daily. This is a great way to begin to build key responsibility skills with your kids.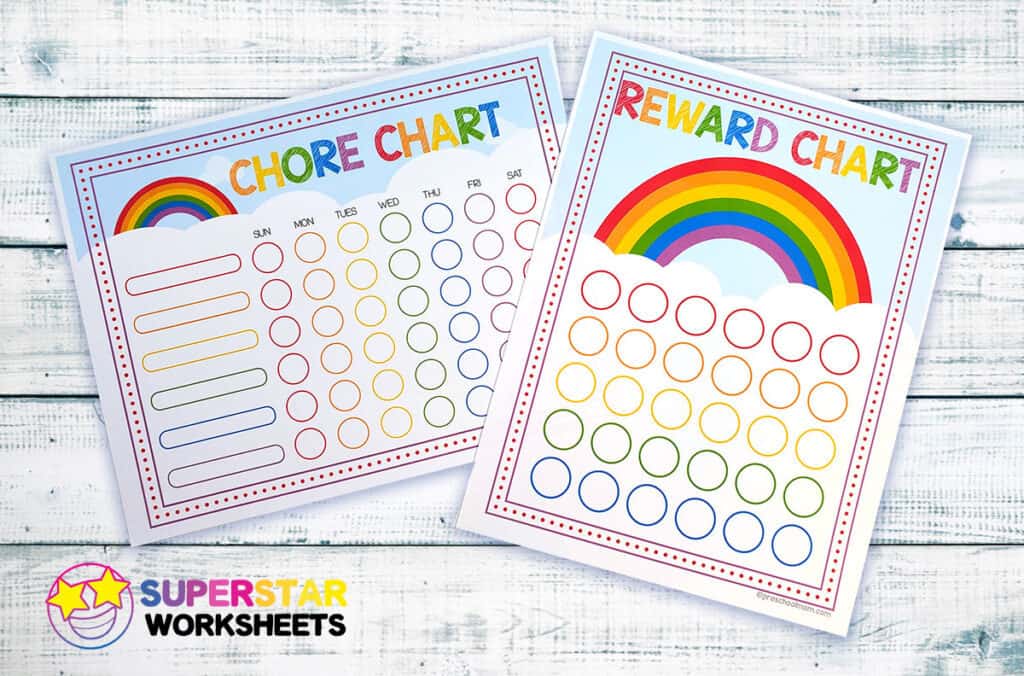 Benefits of Assigning Chores
Maybe you are wondering if it's worth it — is it really important for parents to assign cleaning tasks to kids at a young age. The simple answer is –yes! Why? Chores teach your kids healthy habits that will instill in them a work ethic that will carry on throughout the rest of their lives.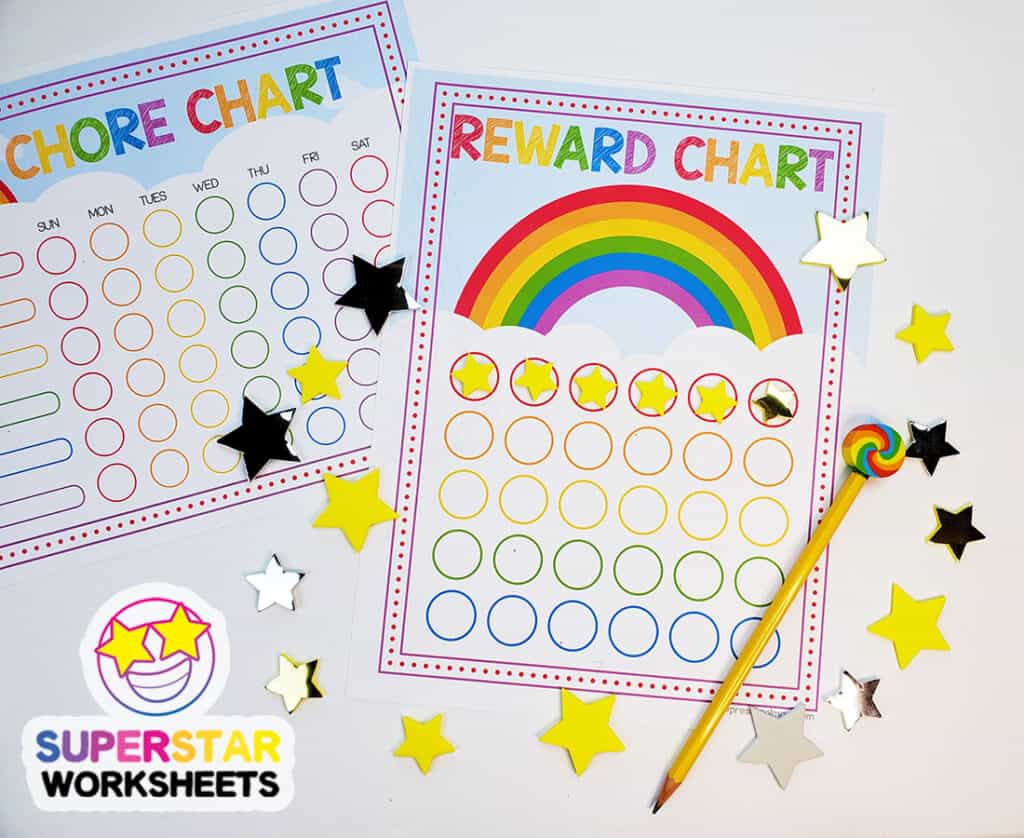 Whether your child is 2 years old or high school age, all kids benefit from chore assignments. Chores teach kids many responsibilities including:
Taking care of their own room and house
Handling time wisely
Preparing them for their future
Removes any lack of motivation and laziness
Keeps them moving
Teaches responsibility and accountability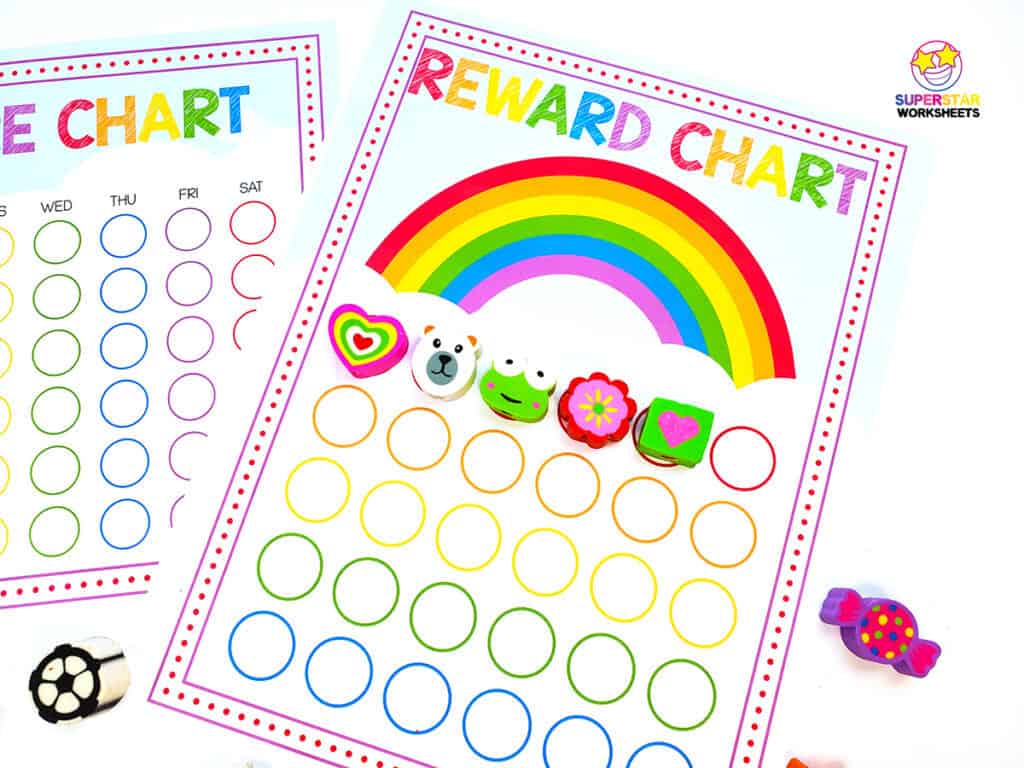 How to Motivate Young Children to Do Chores
A great and easy way to motivate young kids to do their daily chores is with a chore chart. A chore chart for kids should also be a reward chart. Once a child finishes their charts assigned, a reward is given. This reward can be a prize, treat, or a day out with Dad. Whatever motivates your child at their particular age, should be a consideration.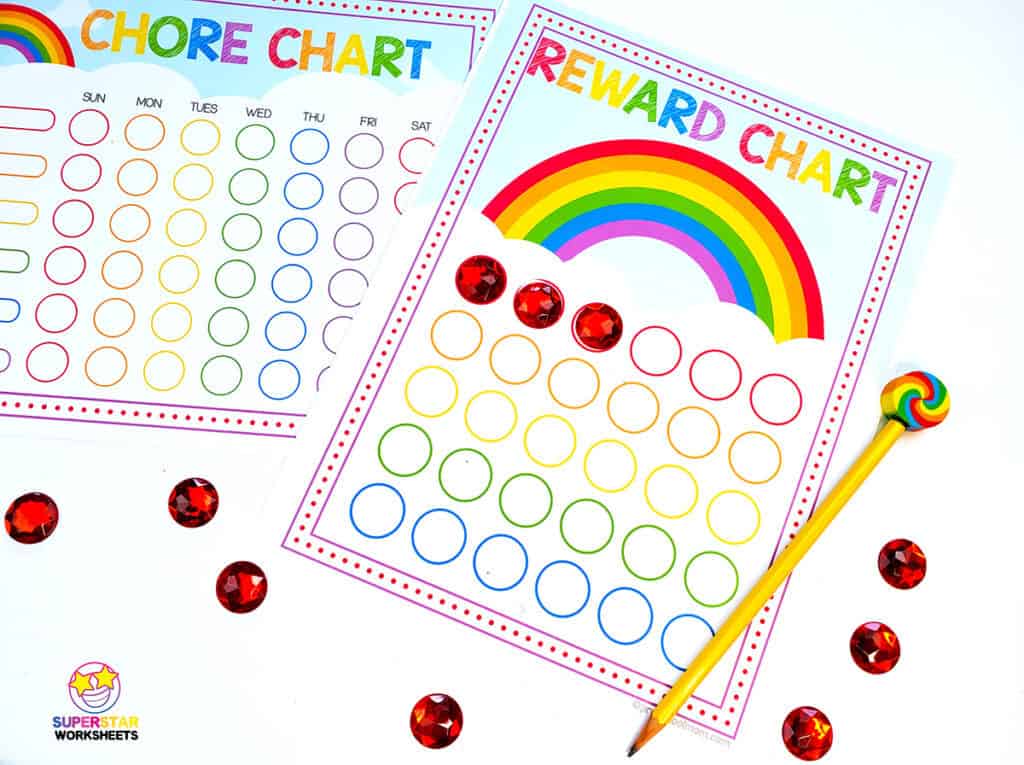 What Chores Should My Child Do?
While a 2-year-old is limited in abilities, there are a few tasks you can assign them. Wondering what chores should be done daily based on age? Here is a list of websites to consider as you determine age-appropriate chores: