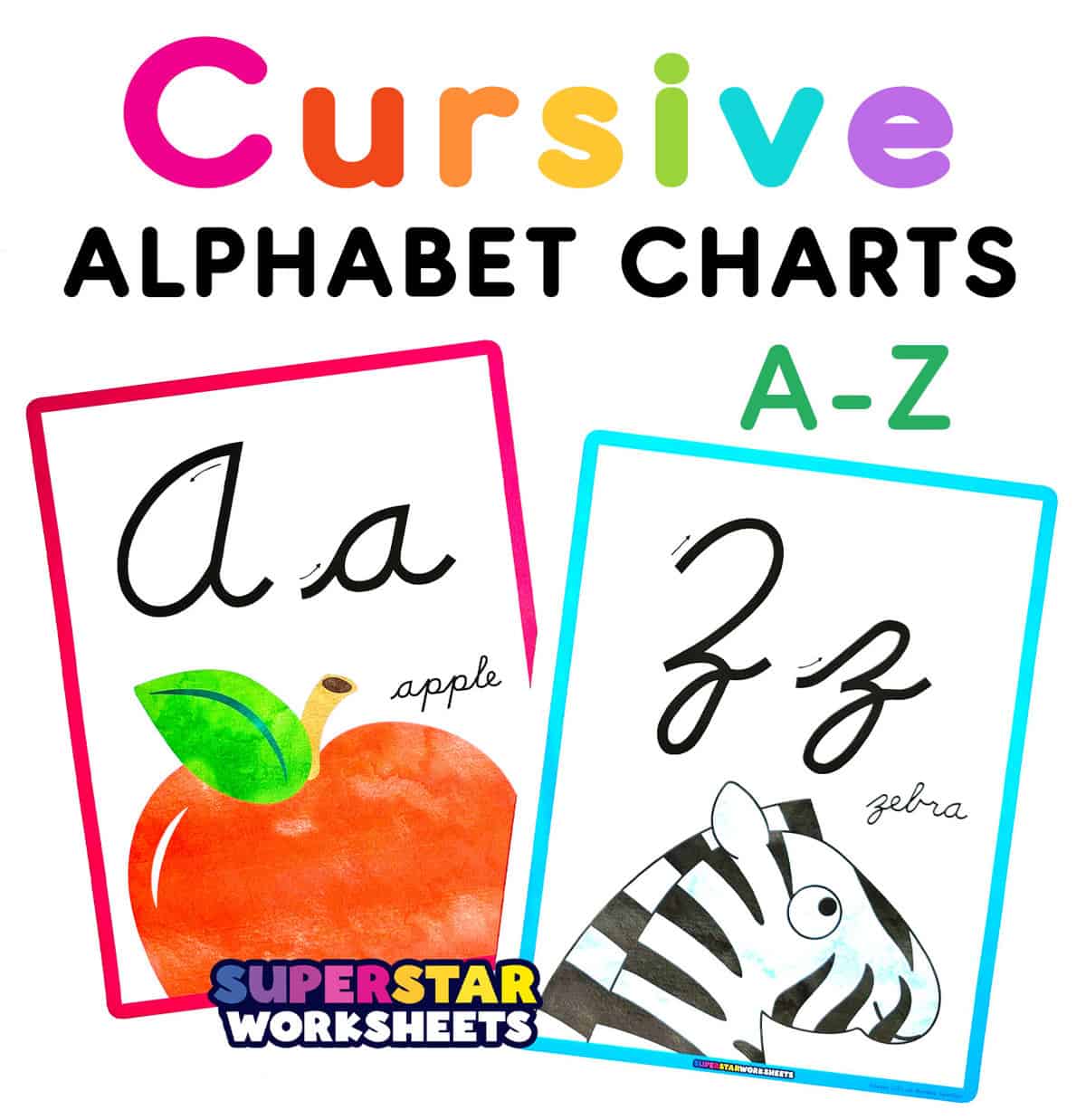 Free Printable Cursive Alphabet Charts for students learning how to write their letters in cursive. Our cursive alphabet posters provide you with colorful, full-size PDF cursive charts depicting the proper stroke order of both uppercase and lowercase letter formation for the entire alphabet A-Z. These cursive charts are done in the D'Nealian ® style, which is a clean and modern style of cursive. If you are looking for the entire alphabet on a single chart, check out these cursive alphabet printables.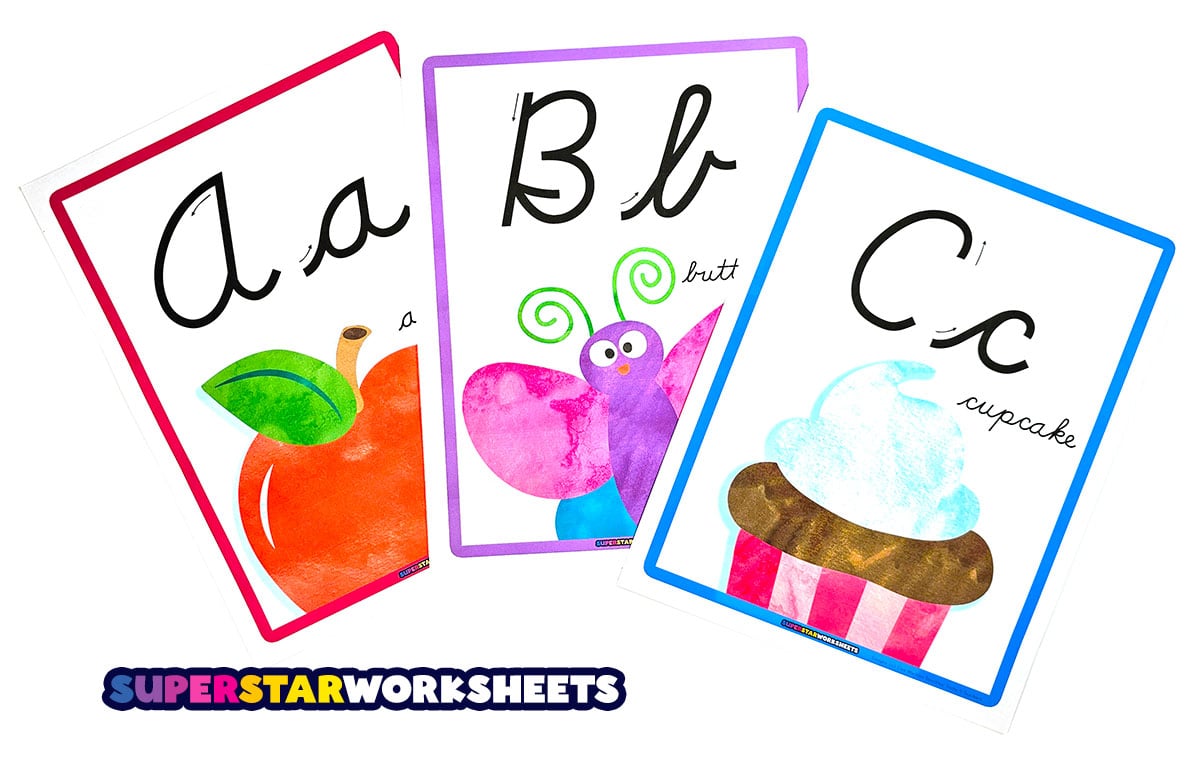 Alphabet in Cursive Charts A-Z
Each chart includes a beautiful watercolor illustration for the beginning letter sound. Print these cursive charts and use as classroom decor, reference charts, or anytime you want to provide students with clear visual representations of the cursive alphabet. The colorful borders would look amazing as a strip of letters hung around the top walls of your classroom.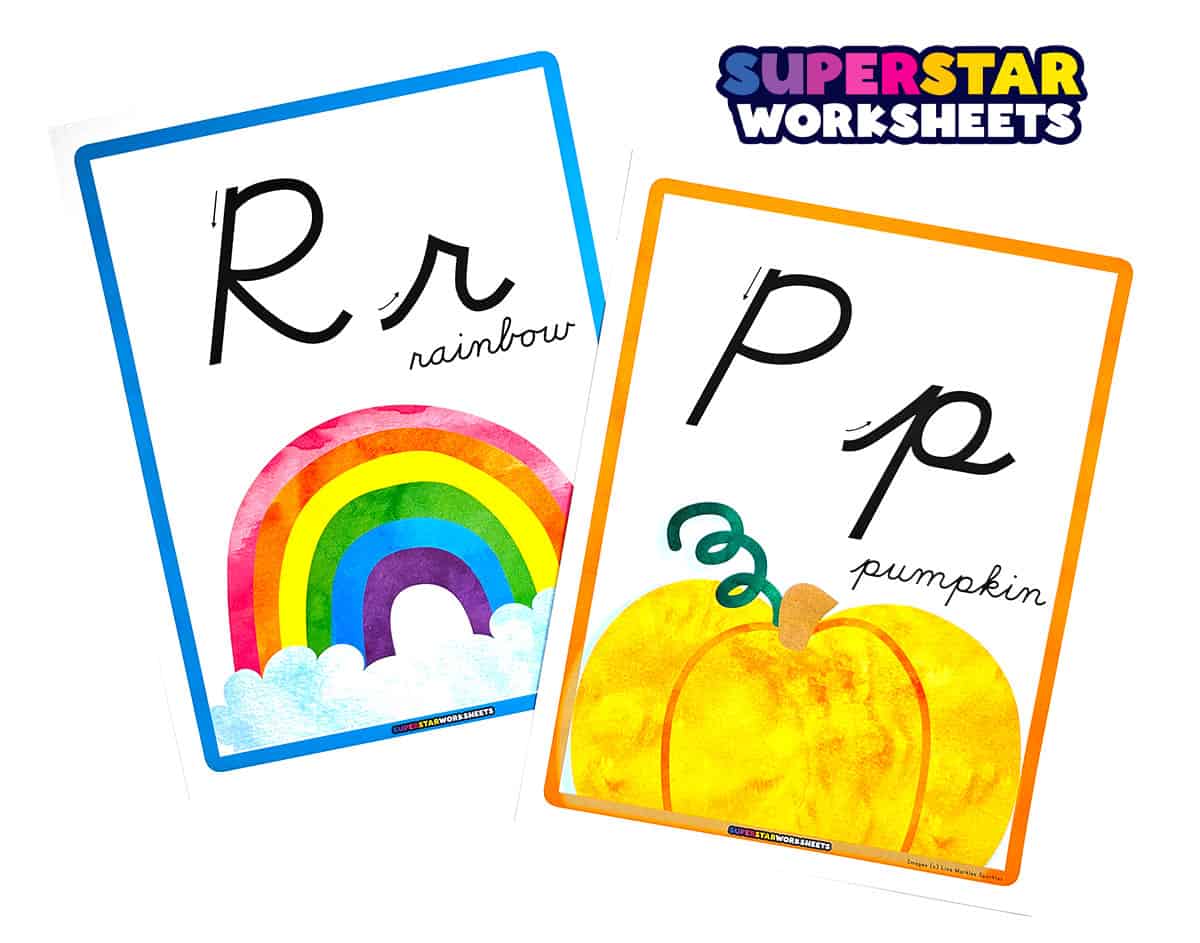 Cursive Alphabet Posters or Flashcards
These beautiful full-size letter PDF posters can be printed at 8.5 x 11 inches, or you can adjust your printer settings to shrink them down. Consider printing multiple per page, laminating them, and using them as cursive flashcards or cursive task cards. That way students can trace the cursive letters with their fingers for extra practice.