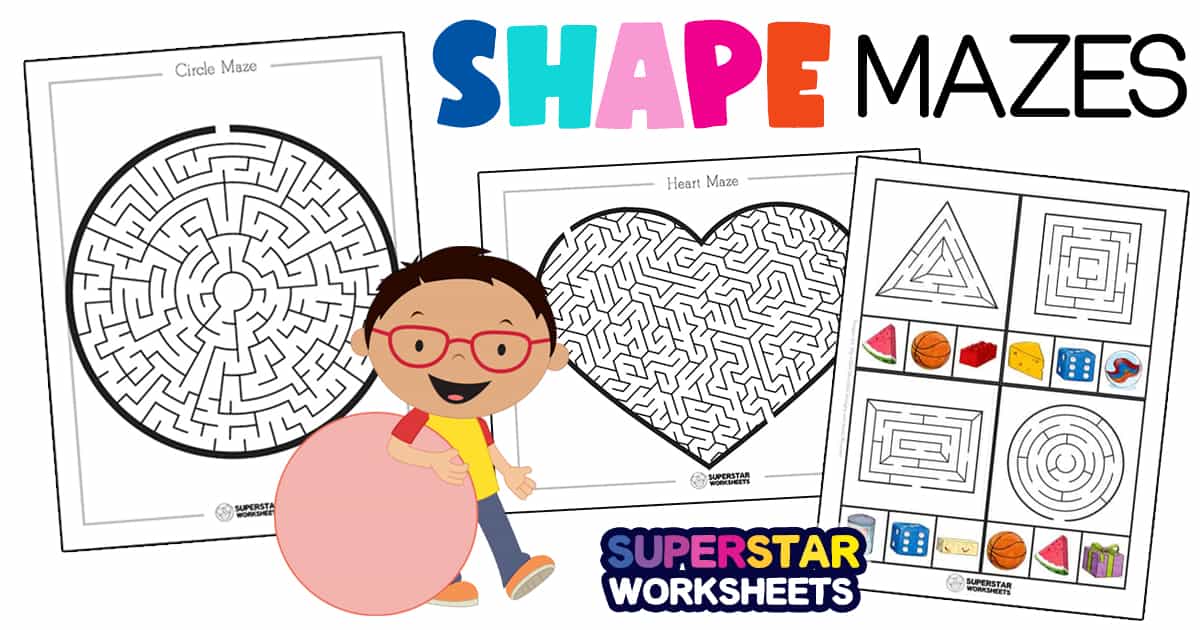 Do your students like games? Hands-on activities are great for kids learning to write, building a foundation for future years. Our free shape mazes will give your kids a challenge while developing their knowledge on the 8 basic shapes they see all around them. Plus, kids will learn while strengthening fine motor, one-to-one correspondence, and problem-solving skills.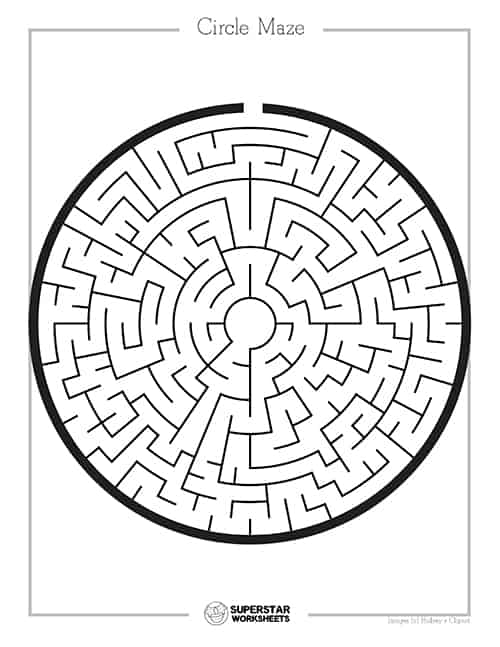 Teach the circle shape while problem-solving a maze. Kids will have a ton of fun completing their puzzles while learning new skills.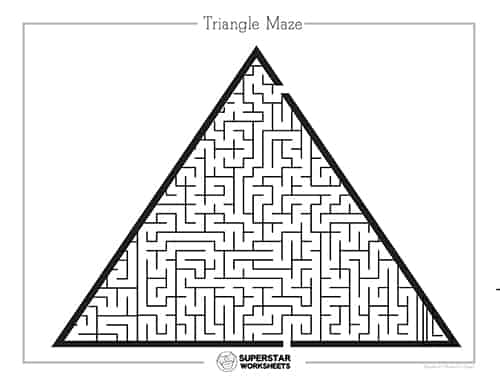 Kids will find triangle shapes everywhere in their surroundings. Teach them how to solve problems and learn about their shapes with our free shape puzzles.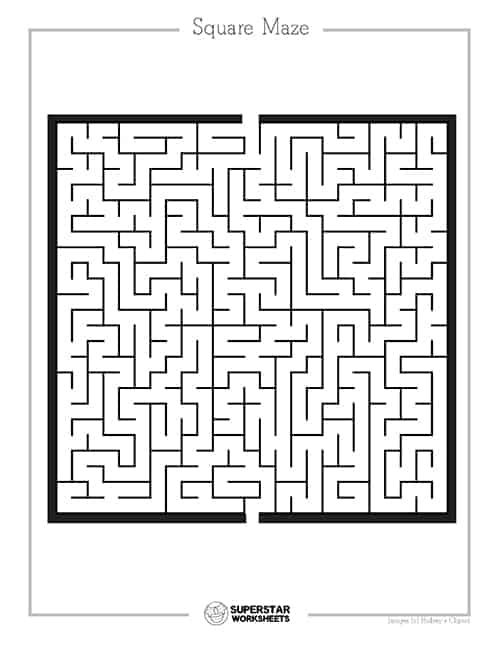 Teach students basic shapes with our learning tools that include a fun maze to solve! Each maze is challenging yet, rewarding fun for students.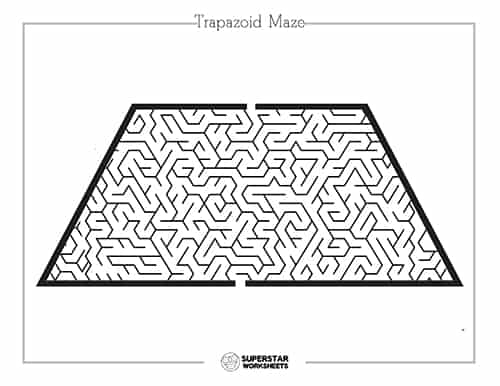 Trapezoid shapes are more difficult to teach but with these easy mazes to complete, your students will learn quickly.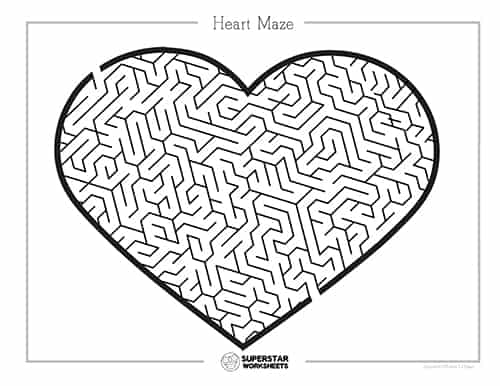 Teach about heart shapes with this fun maze to figure out. Kids love to draw heart shapes and this one is a fun one to complete.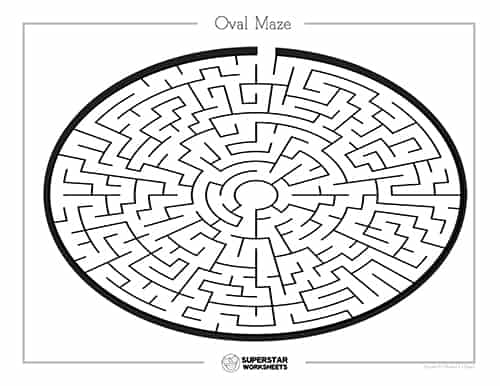 Our Oval Maze will reveal a challenging puzzle for kids to complete. Kids learn easier with games and problems to solve.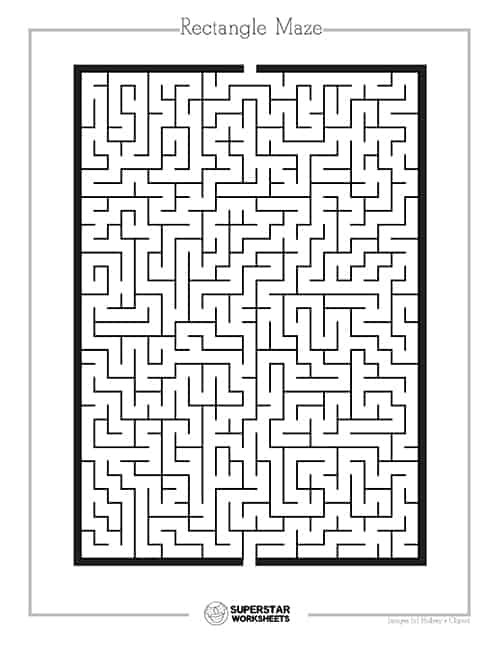 Kids learn easier with hands-on tools such as challenging mazes. Download our free rectangle maze that's easy to do and fun for kids to finish.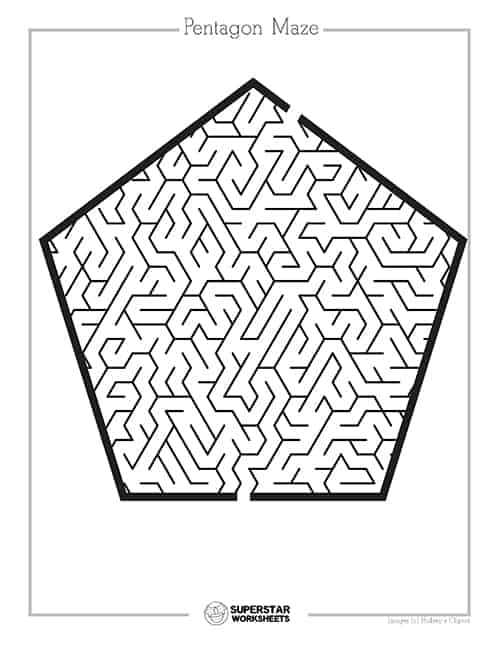 This pentagon maze is shaped like a new shape for kids to learn. Kids practice fine motor with challenging mazes to complete.
Free Shape Mazes and Clip Cards
This set of 8 Shape Mazes and Shape Clip cards features different shape mazes for students to solve. Below each puzzle contains varying shapes for children to visually identify the matching shape. For extended use, laminate and cut apart into eight individual cards. We recommend using dry erase markers and paperclips or clothespins for clipping. If your kids love shapes, consider our Shape of the Week Curriculum or a ton of activities with our Fine Motor Shapes!
What are Clip Cards?
Maybe you are new to the concept of clip cards? Clip cards are typically used in preschool and kindergarten classrooms, these count cards are designed to exercise a ton of key skills for young students. These can be used for any subject, however, you'll most likely find them in math centers. Using a clothespin to identify the answers helps students practice their fine motor skills in a multi-sensory way. Task cards are also a fun and engaging tool to implement fine motor in the classroom.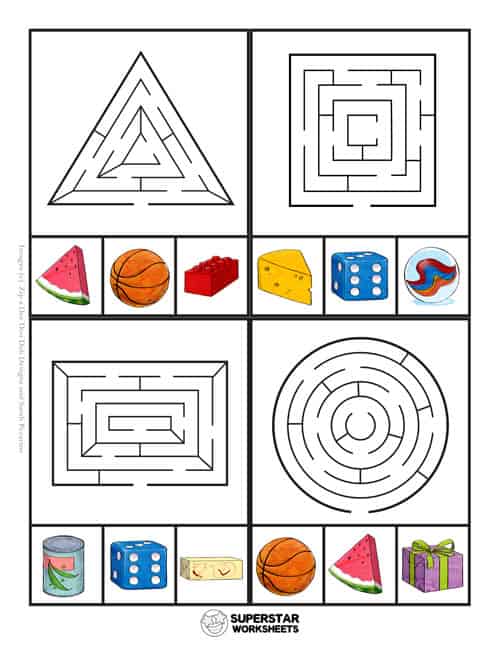 Download our free shape mazes and clip cards that build fine motor, one-to-one coordination, and problem-solving skills for young students. Shapes included are triangle, rectangle, circle, and square.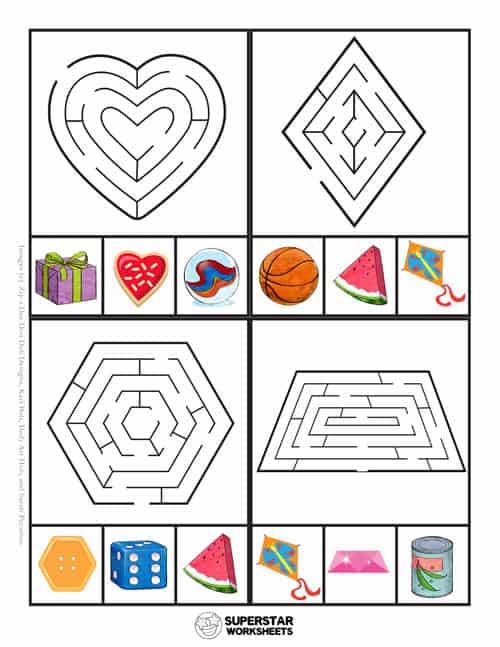 Our free shape mazes and clip cards build many different skills sets including fine motor, one-to-one coordination, and problem-solving skills. Shapes included are heart, diamond, hexagon, and trapezoid.