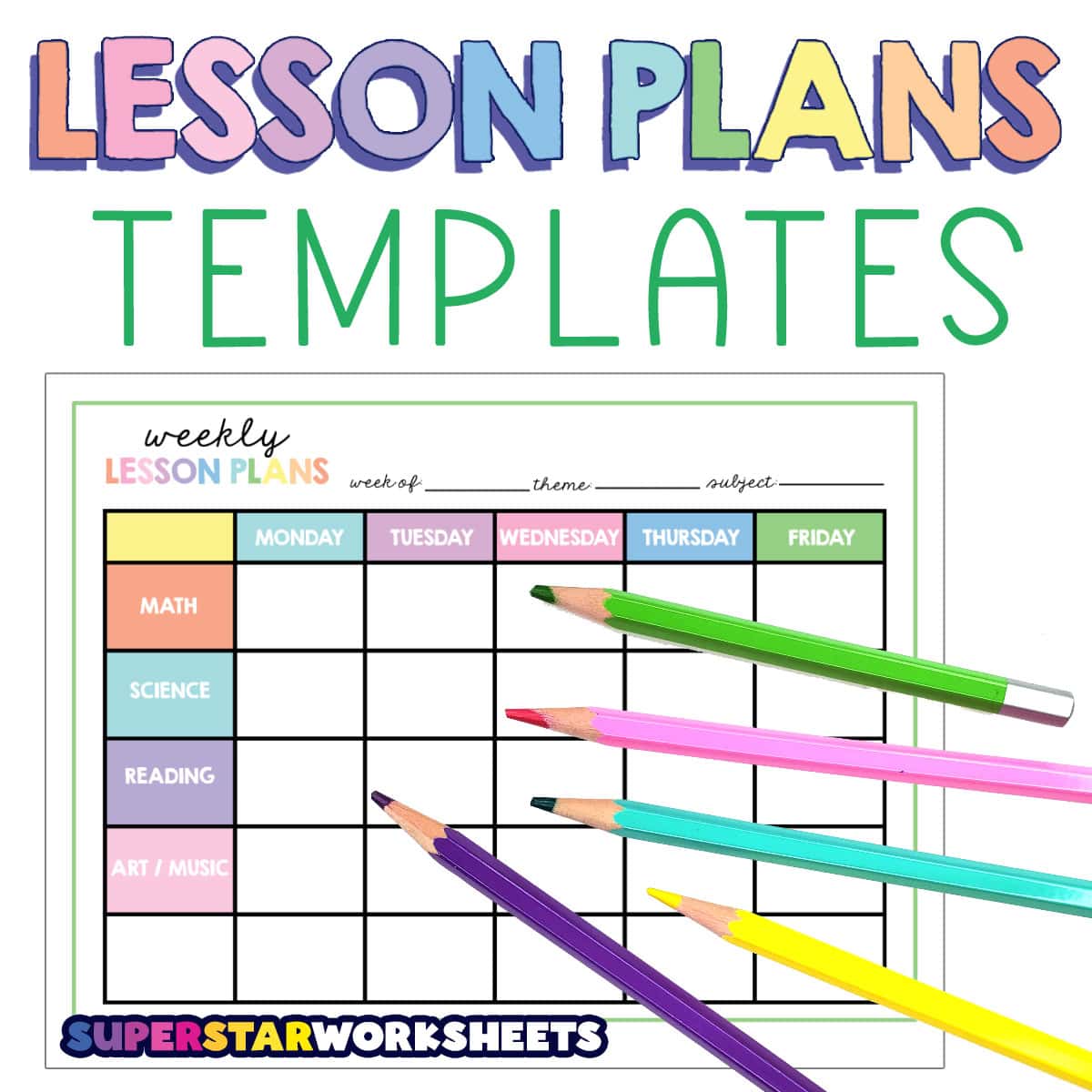 Free printable lesson plan templates, and editable lesson plan templates for preschool, kindergarten, and homeschool schedules. Our Daily Lesson Plans and our Weekly Lesson Plan templates are perfect for educators to stay organized, on track, and have more time to spend with their students. We've even created a Unit Study Planner to make your thematic lesson planning a breeze! These scheduled calendar templates feature every subject and day of the week, so you'll never have to wonder what comes next.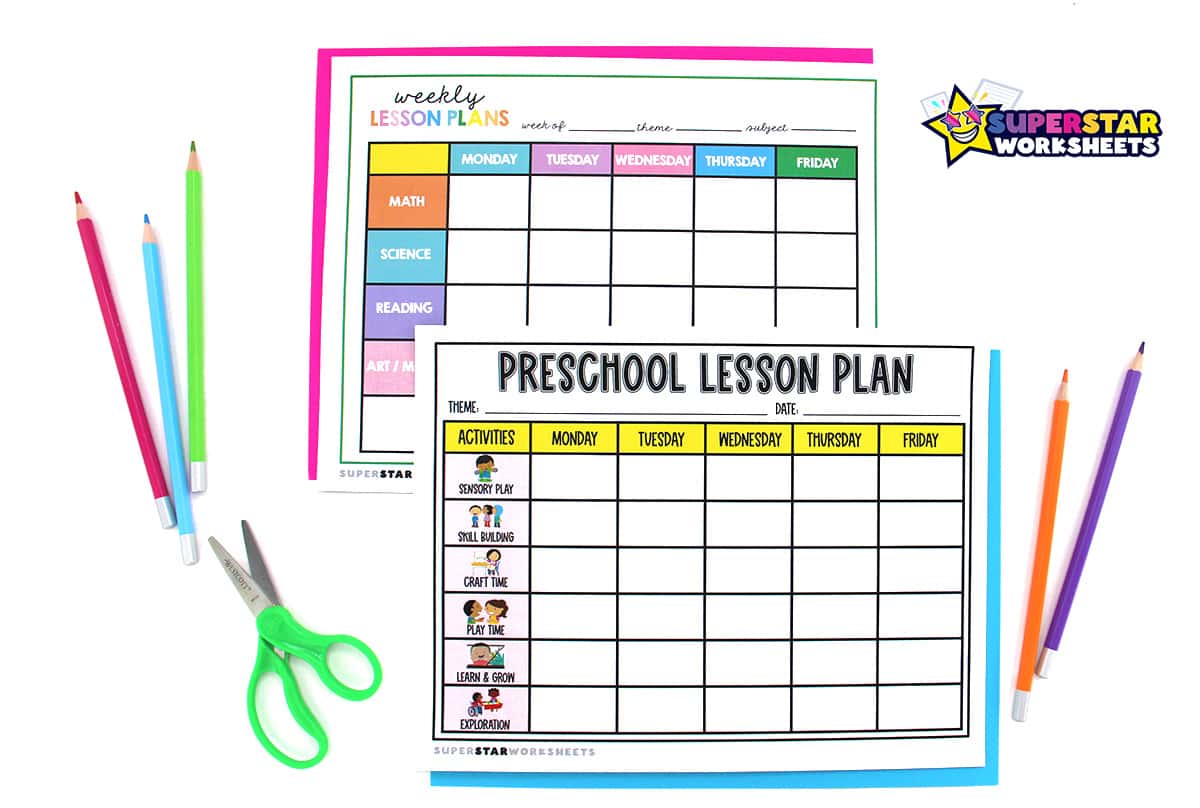 Weekly Lesson Plan Template
We know that the behind-the-scenes work of teaching can be a bit overwhelming! That's why we created these wonderful Lesson Plan Templates. Lesson plan templates are a great way to get started with teacher lesson planning. That's why we've made it our mission to provide you with the best-of-the-best in free templates, from homeschooling to classroom use. They're editable, so you can use them over and over again. Best of all? They're free!
Editable Lesson Plan Templates
Our Editable lesson plan templates were created with the busy teacher in mind. Would you like to just enter your planning and schedule notes right now before printing? These free editable templates are easily edited using the free version of Adobe Acrobat by clicking here. Simply download, edit, and print…it's that easy! Or, you can edit and download right on any device like a phone or iPad, just make sure you have the Adobe Acrobat App downloaded. You can search using your App Store on Apple phones or Google Play on Android phones. Make it even more simple; if you decide to edit right in your web browser on your computer, make sure you download or save your changes.
Monthly Lesson Plan Templates
Planning your lessons has never been easier! Our free monthly lesson plan templates are editable, making them perfect for homeschooling or classroom teachers. You can customize the lesson plan template to fit your needs and add any additional information that is relevant to your class.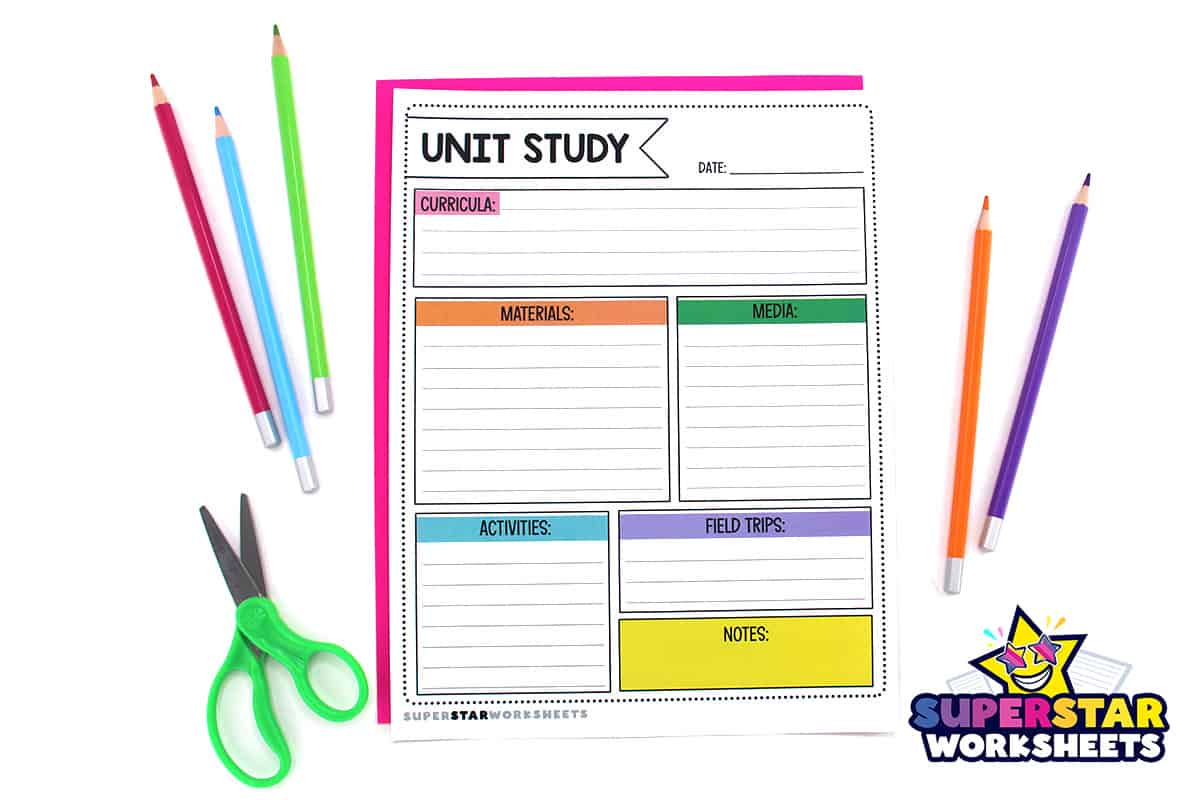 Homeschool Lessons Plan Templates
Use these homeschool lesson planning templates to plan out the whole year, month, week, or day at a time! You'll find a homeschool schedule template, preschool at home lesson planning template, and a fun, thematic unit study planning template. For more homeschool planning and organization, check out our Simple Homeschool Planner and our Free Homeschool Portfolio to keep track of student work.