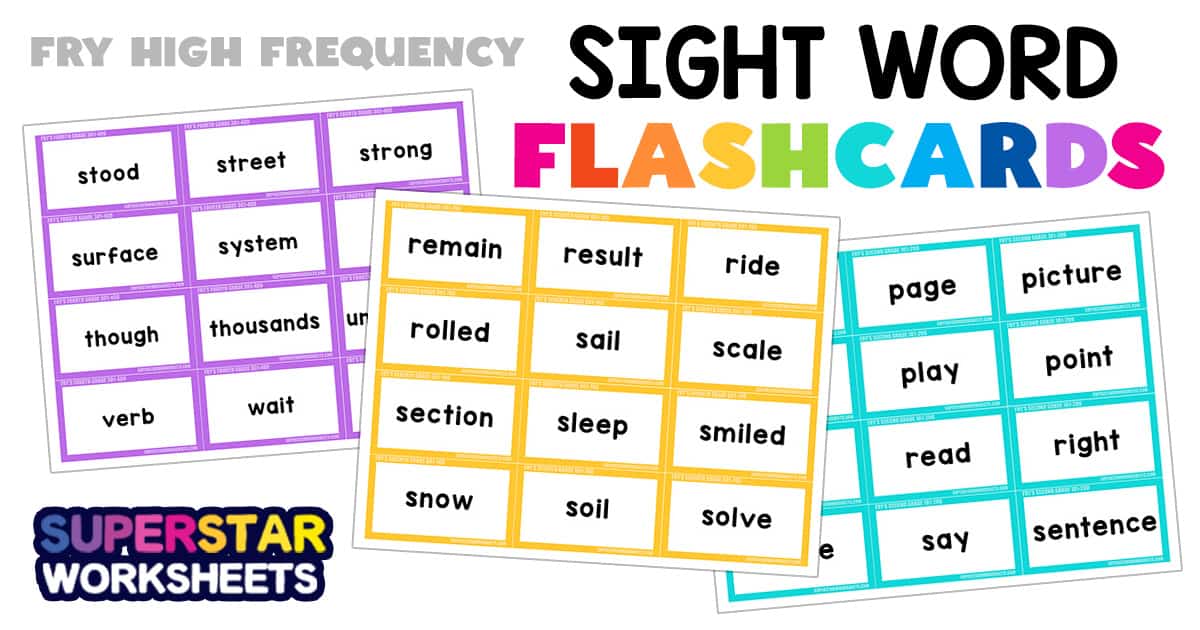 Fry Sight Words Flashcards include flashcards for grades 1 through 10. Any student in first through tenth grade can practice the Fry sight word flashcards for their grade level. Students are sure to enjoy the bright colors while teachers will love the simplicity of these flashcards! Easy-to-use flashcards feature a simple print-and-go design perfect for any busy teacher. Looking for even more sight word fun? Check out our Sight Word of the Week Bundle today!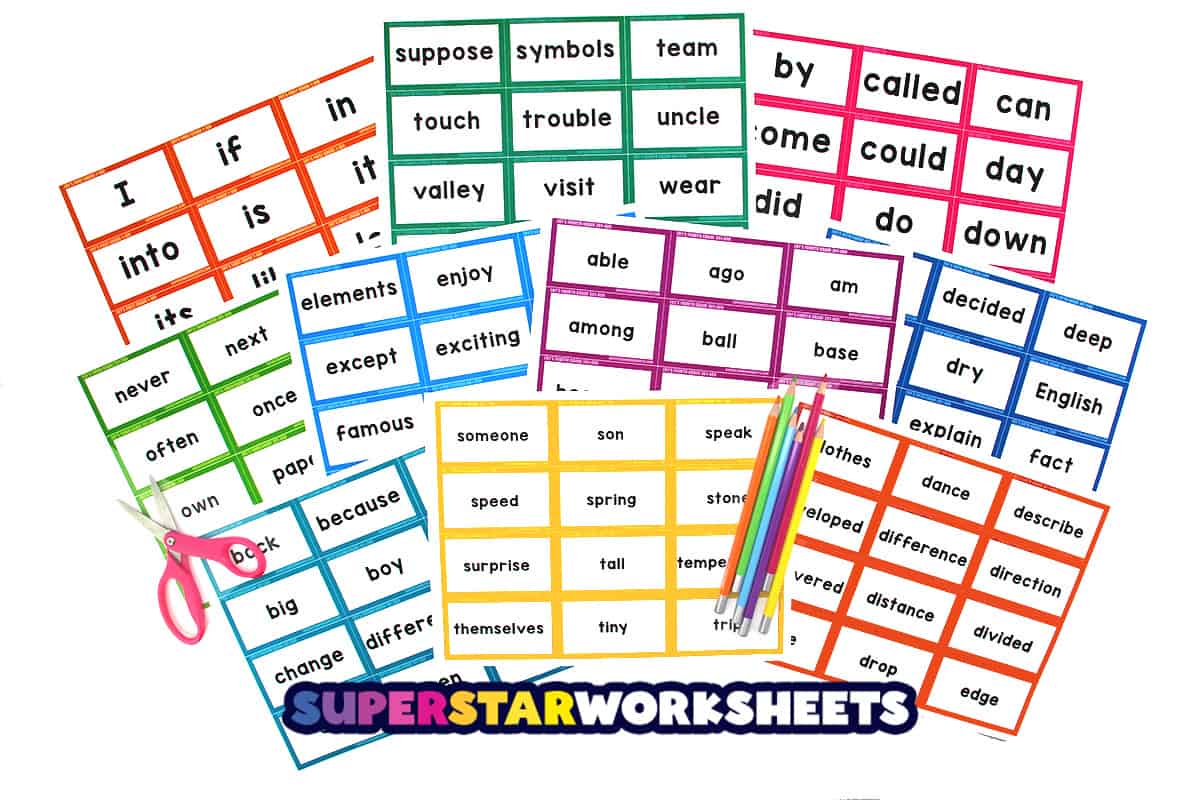 Fry Sight Word Flashcards
Improve early literacy skills with these high-frequency word flashcards. They make the perfect quick practice, game pieces, or use them on your bulletin boards. Students will love to see these cards around their classroom each day! The best part about these flashcards is there are HUNDREDS of words included spanning over ten grade levels. You're sure to find exactly what your students need within this engaging flashcard set.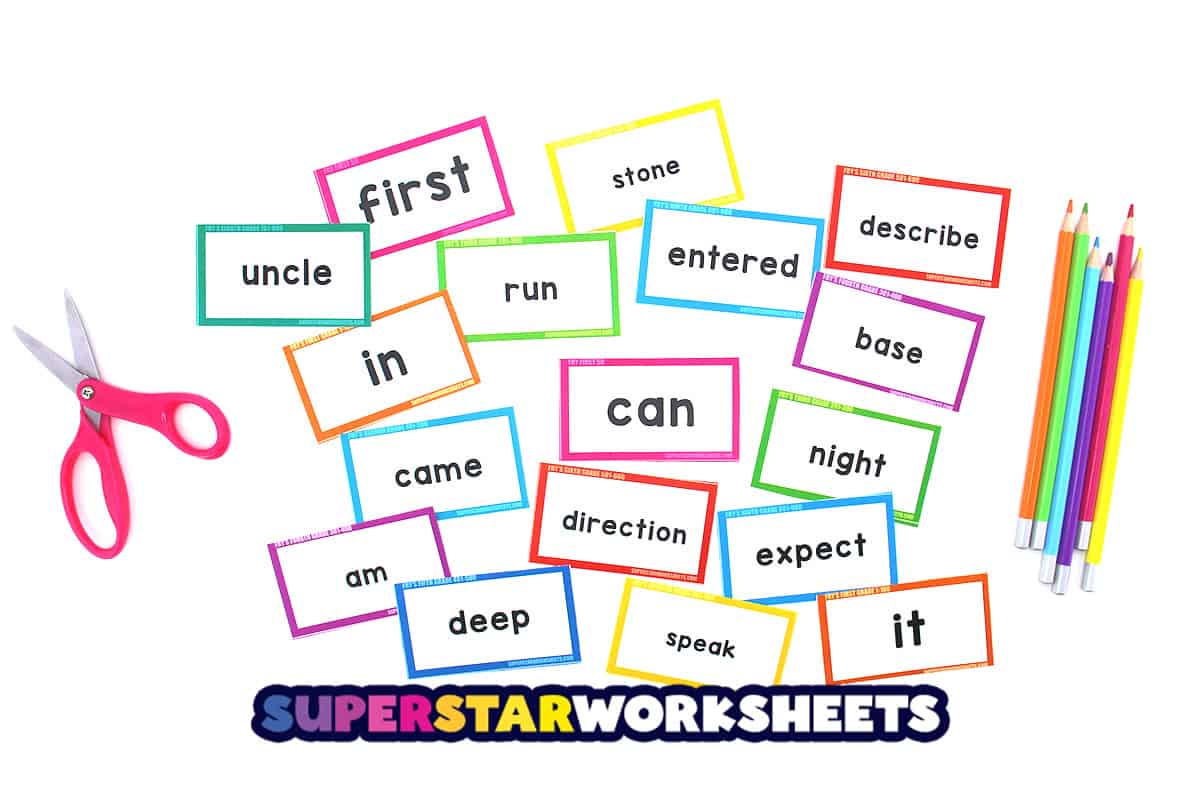 Fry Flashcards
There are so many uses for these flashcards. Start by printing these colorful Fry flashcards on card stock and laminate for extra durability and extended use. Choosing an activity to complete with these flashcards can be difficult because there are just so many to choose from. Try printing two sets of the same flashcards and playing a memory game with them or send them home for extra flashcard practice to improve reading fluency and accuracy. Finally, use these cards in your classroom to promote grade-level reading and spelling! You won't go wrong with whatever you choose to do with them!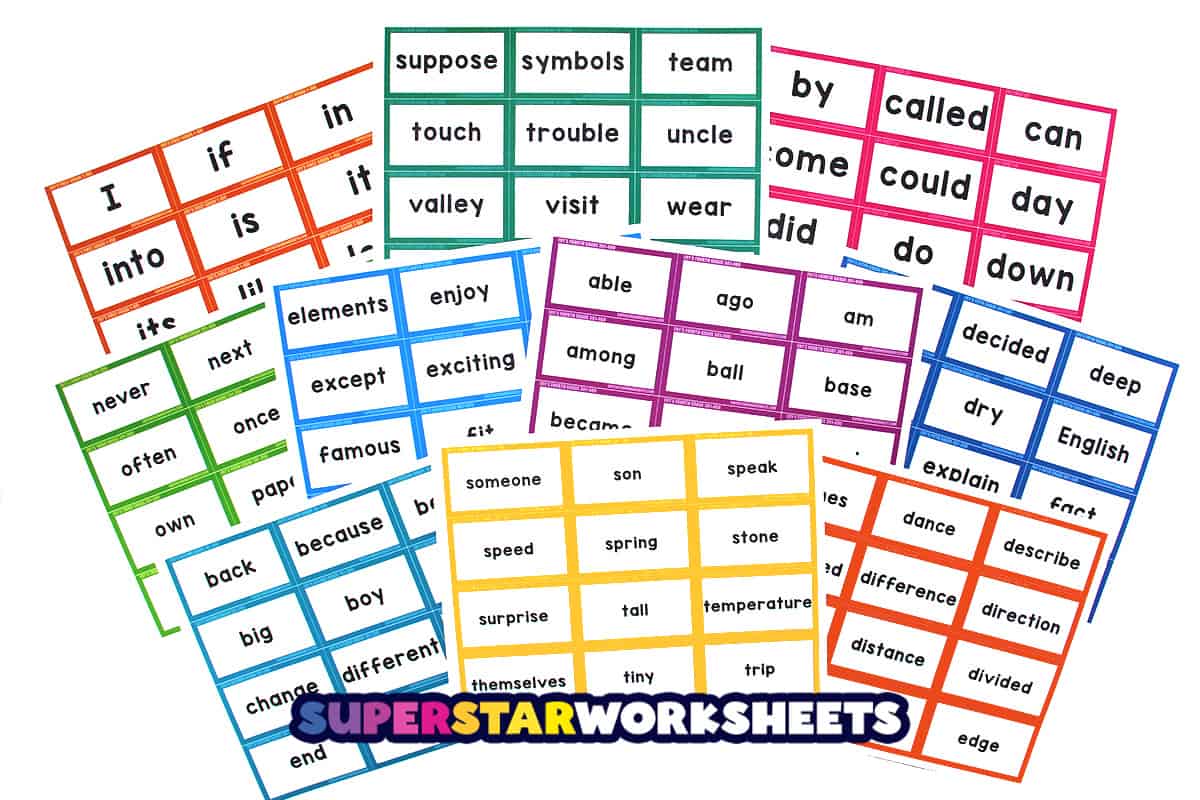 Free Printable Sight Words
Get the most out of these flashcards when you print them in color! Students are sure to be engaged in these colorful flashcards. We recommend printing them on white card stock and laminating them making them extra durable for use year after year! Your students are going to LOVE practicing and showing off their reading fluency skills! Don't stop with just these flashcards. Get students engaged with Fry words every day when you incorporate our Fry Sight Word Charts into your classroom as well!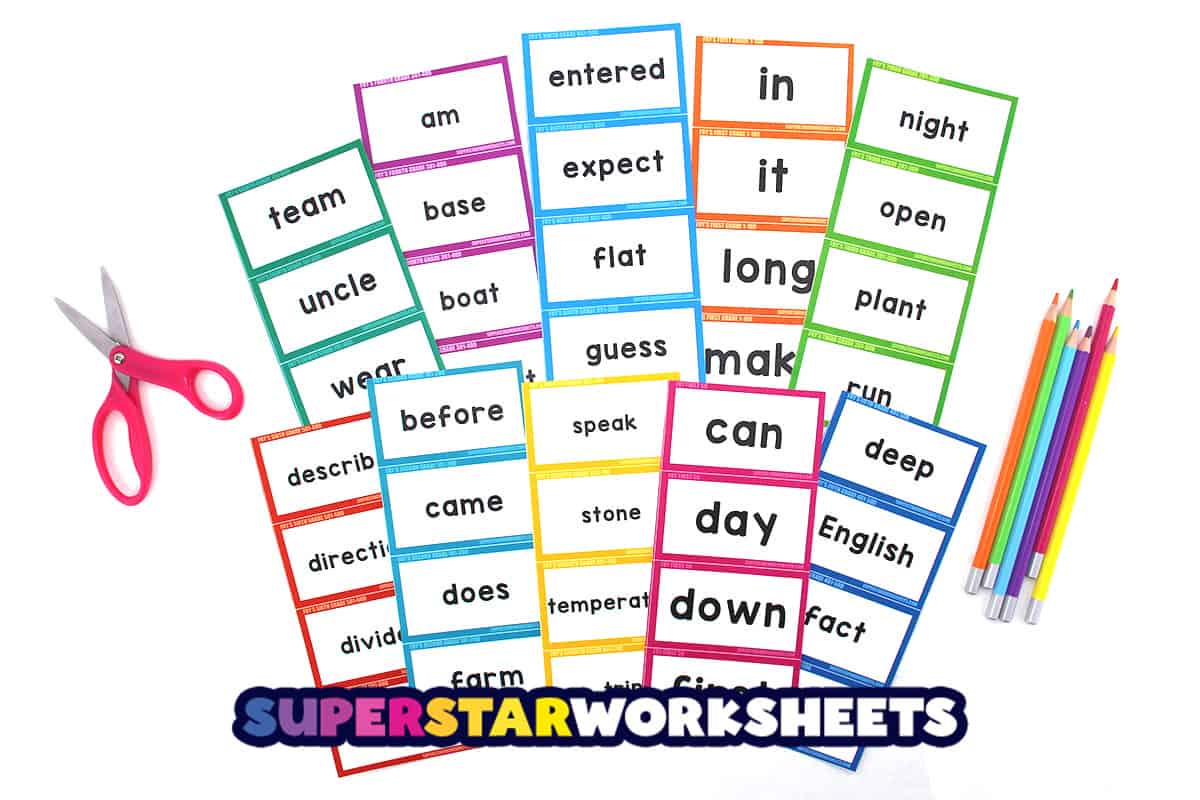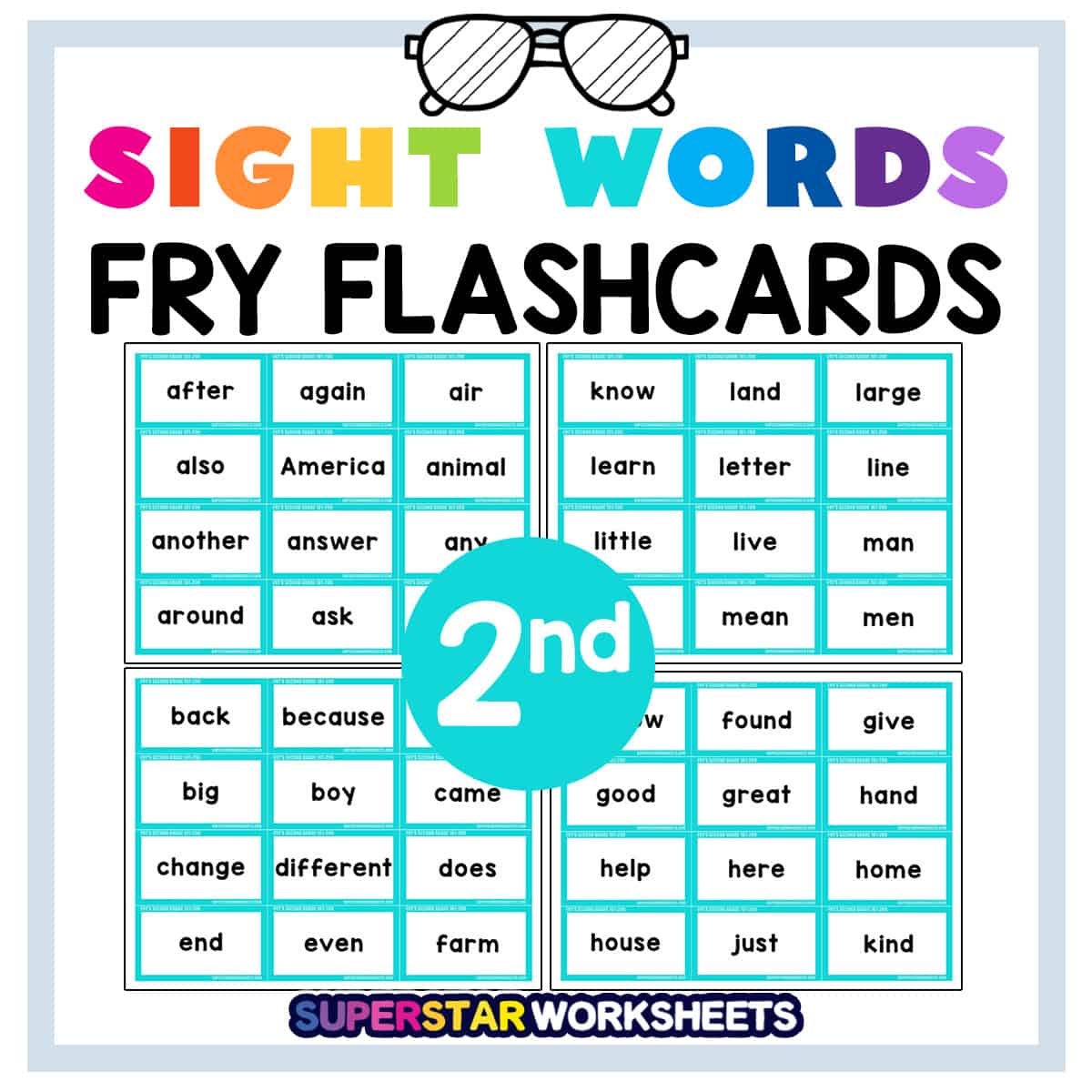 Fry's Second Grade Flashcards
112 second-grade Fry sight words are featured on these beautiful flashcards! Talk about getting your students to read fluently and accurately. They are sure to be reading pros in no time!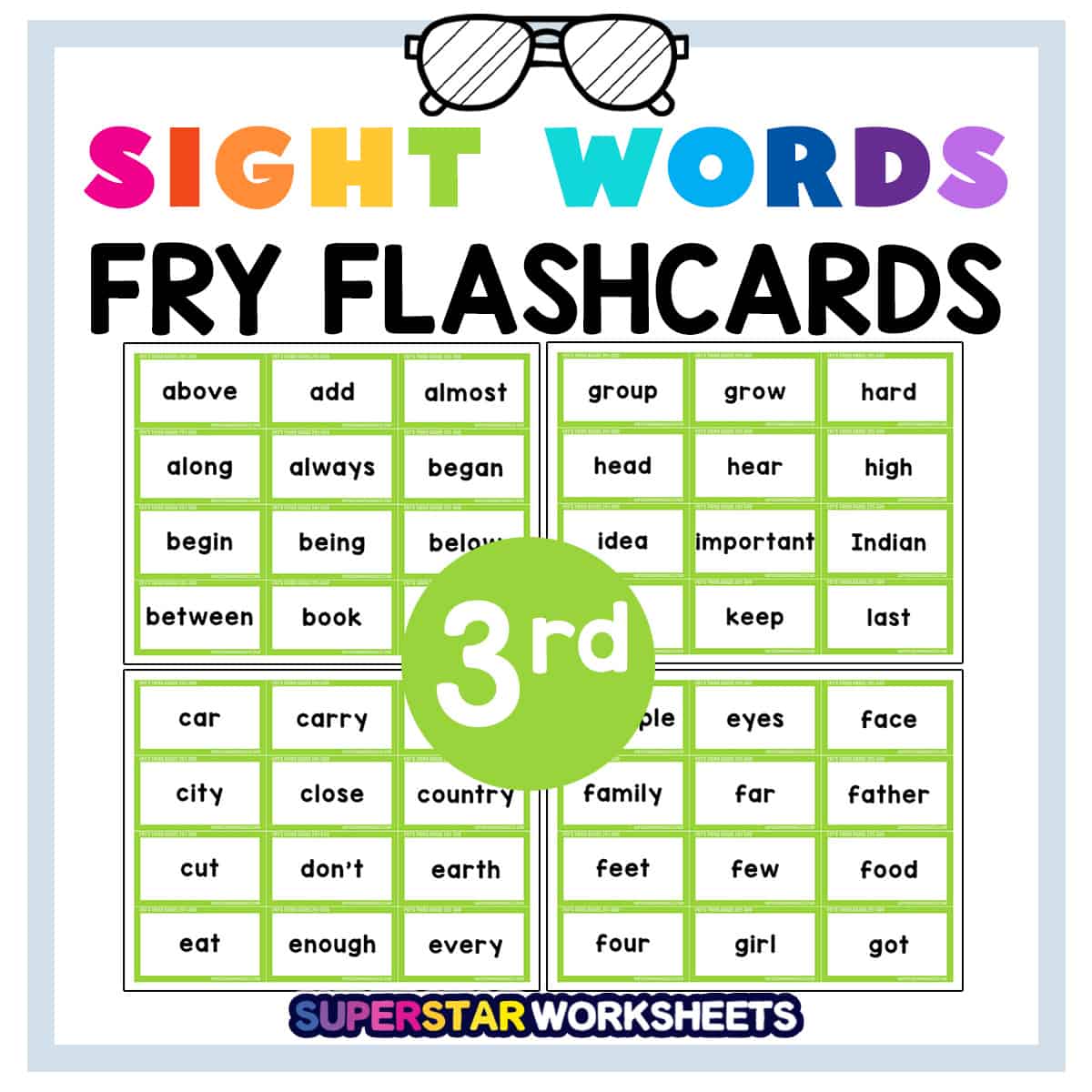 Fry's Third Grade Flashcards
Third-grade sight word flashcards provide students and teachers with 112 Fry sight word cards to help students read and spell all while having tons of fun!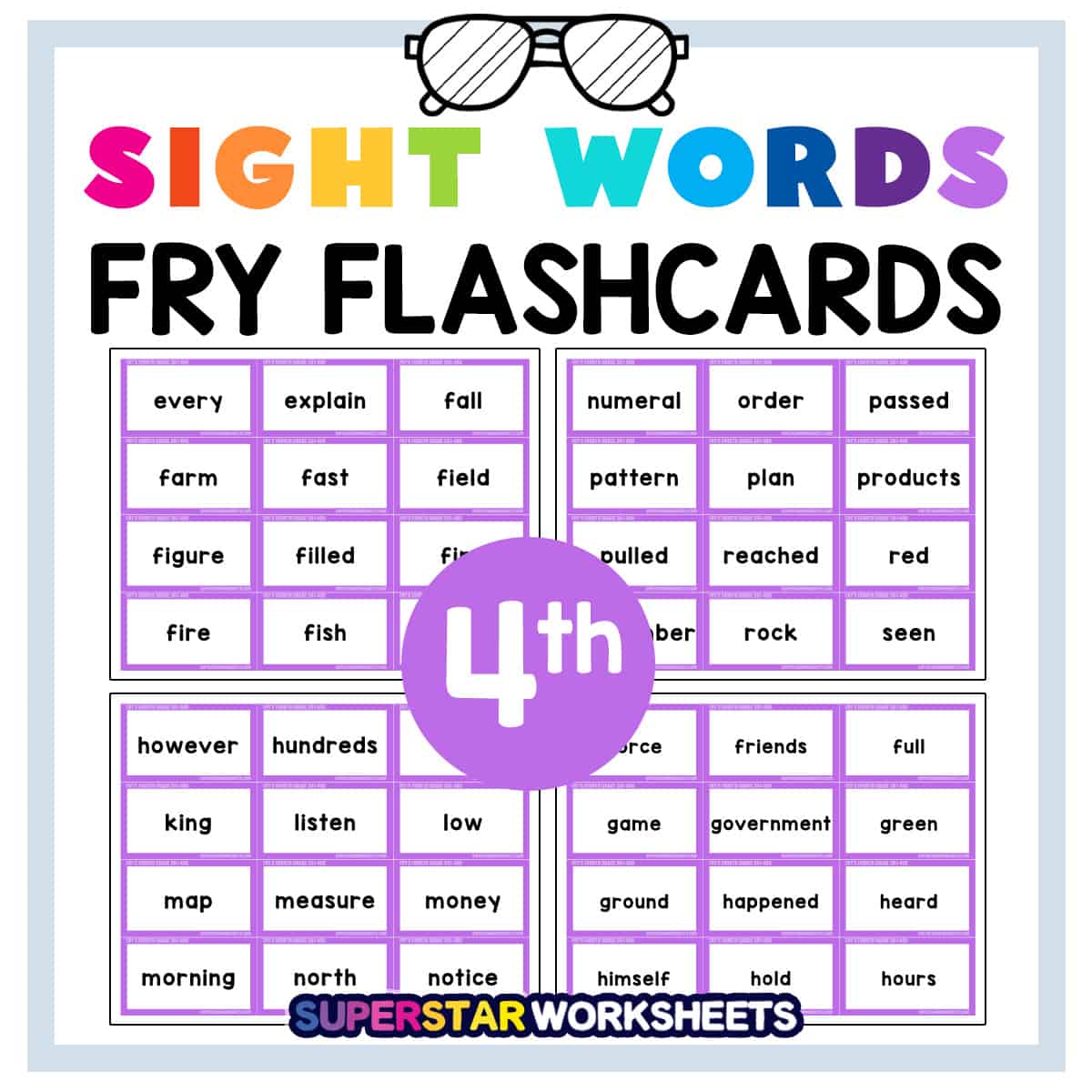 Fry's Fourth Grade Flashcards
Here's 100 Fry sight word flashcard for your fourth-grade students. Use them for spelling practice, assessments on reading accuracy and fluency, or as bulletin board additions. No matter what you decide, your students will be learning and growing!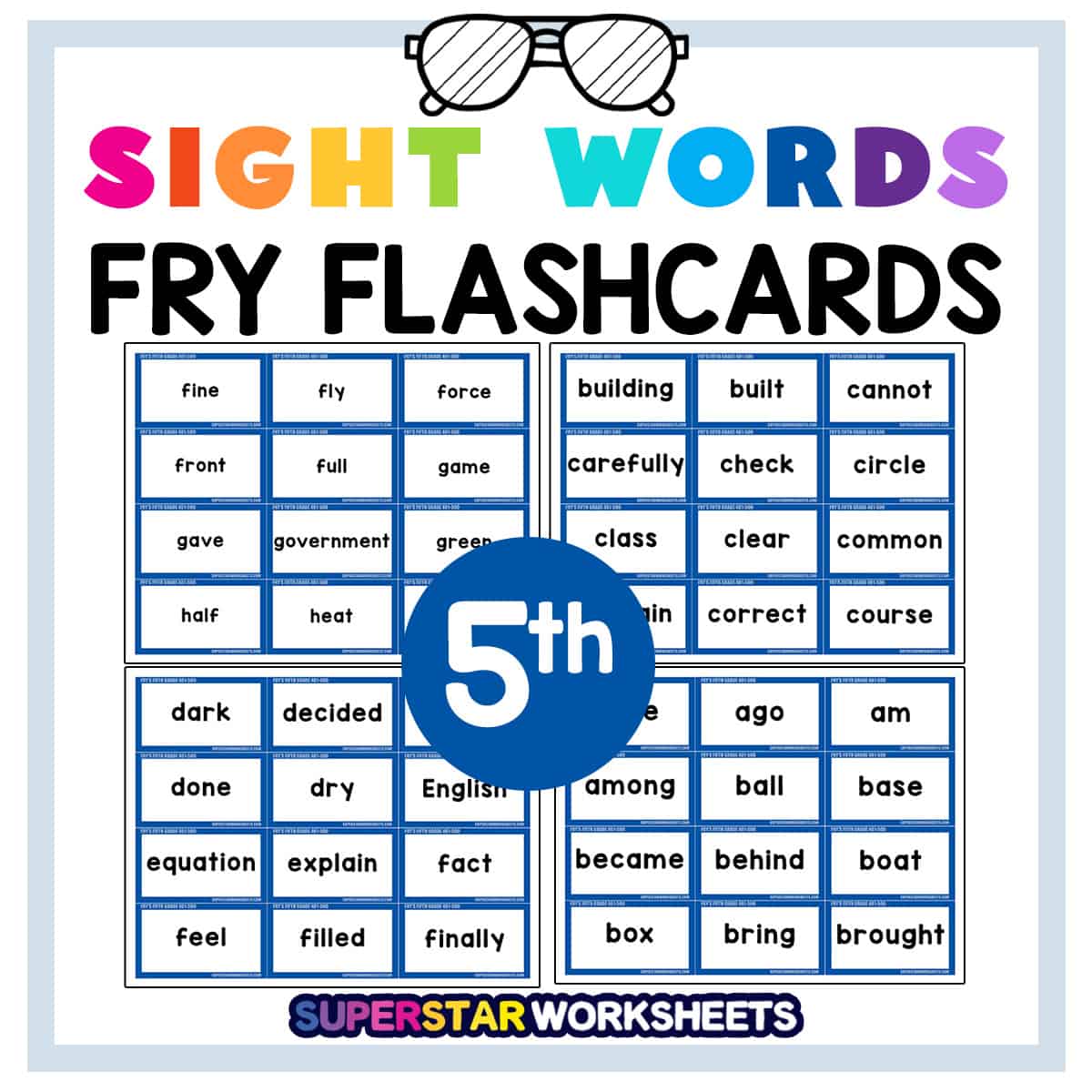 Fry's Fifth Grade Flashcards
Fifth graders still need sight word practice! That's why we've created 100 Fry sight word flashcards for your fifth-grade students! Check them out below!
Fry's Sixth Grade Flashcards
Reading sight words is a skill all students need to grow as readers. We've created 100 Fry sight word flashcards for students in grade six to practice reading and spelling high frequency words.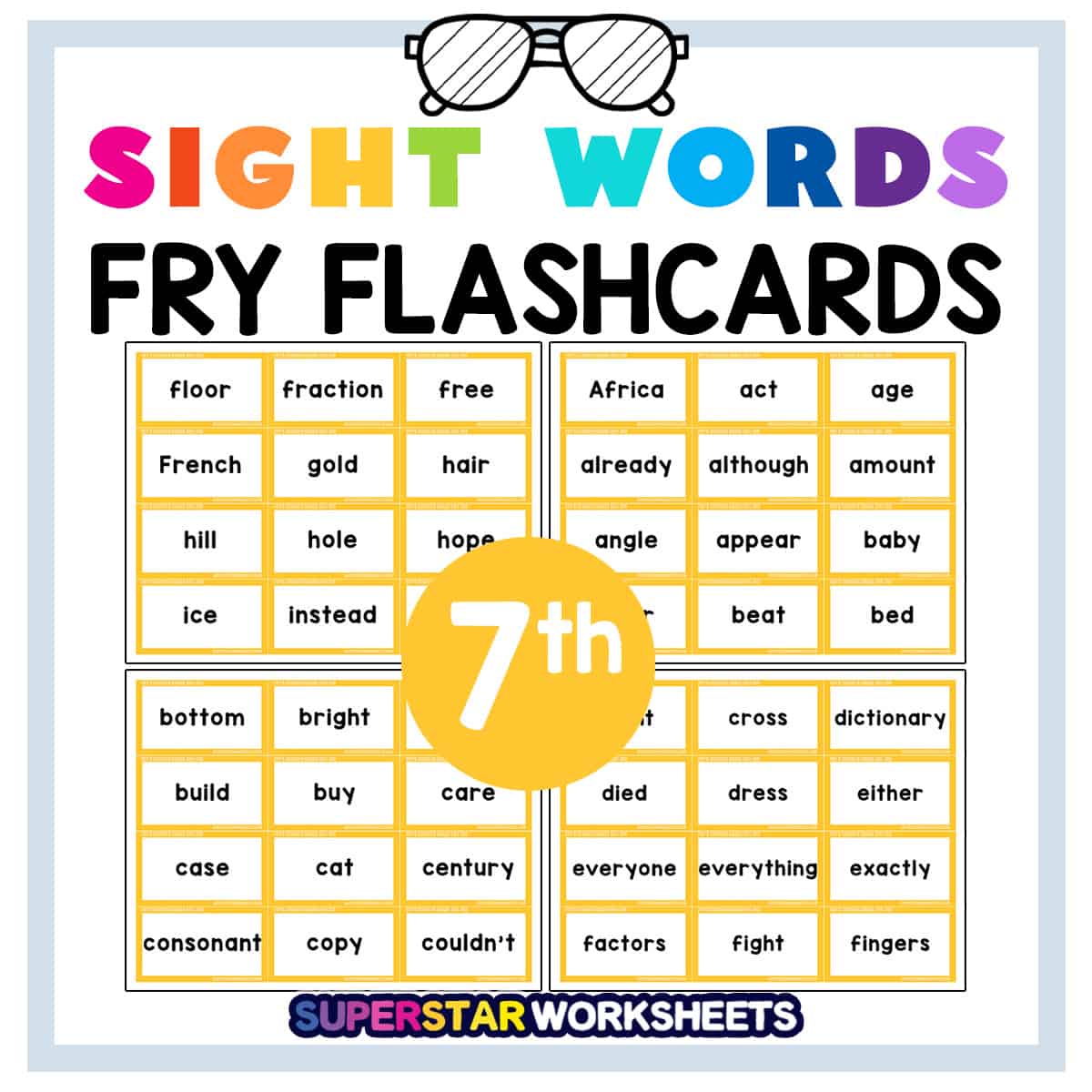 Fry's Seventh Grade Flashcards
Grab this pack of 100 high-frequency sight words from the Fry word list. Your seventh graders will love "taking it back" and practicing flashcards as they did in their elementary years!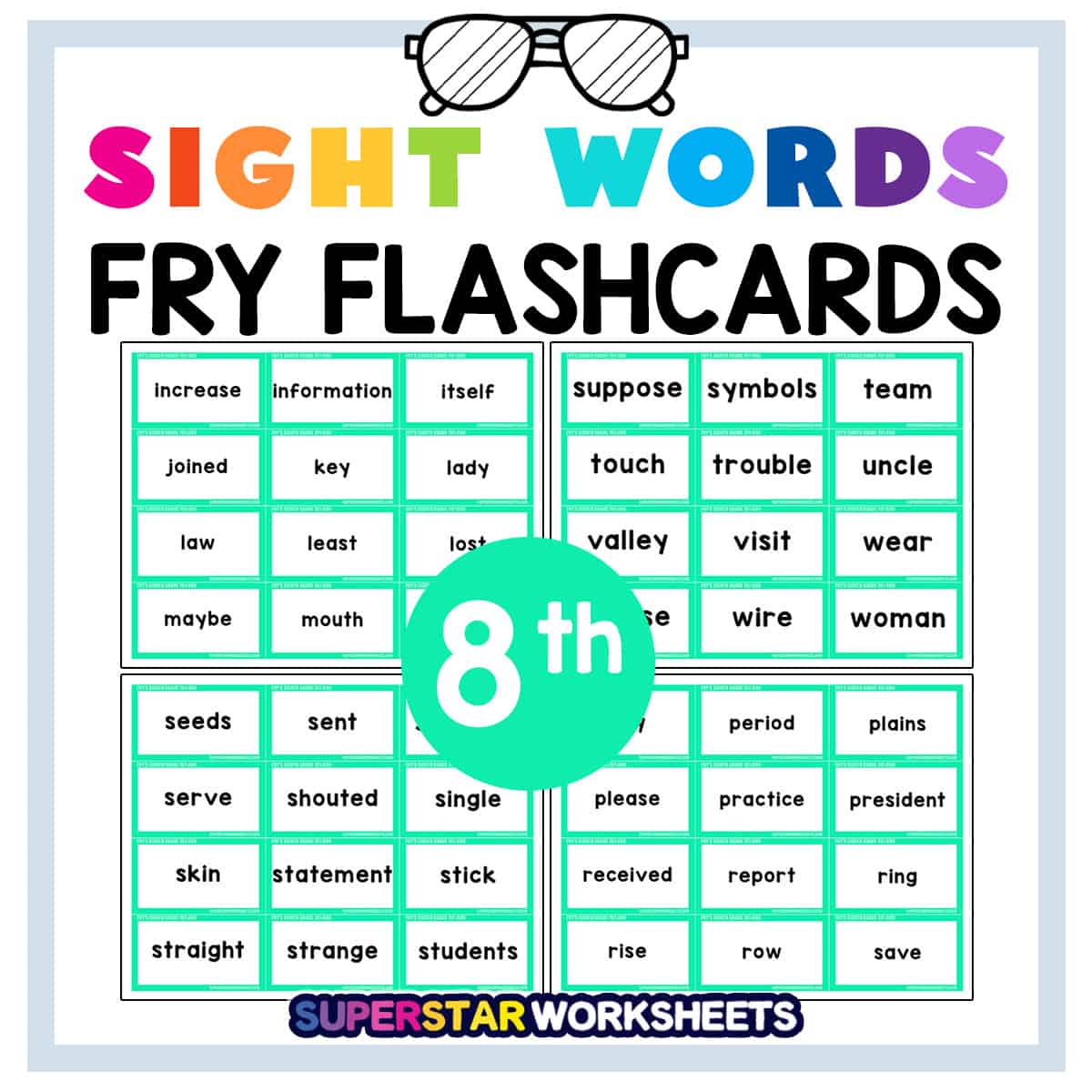 Fry's Eighth Grade Flashcards
Assess your eighth grader's sight word knowledge with these flashcards. Based on the Fry word list, there are 100 flashcards that students can use to practice reading, spell with, and can be used to play games with!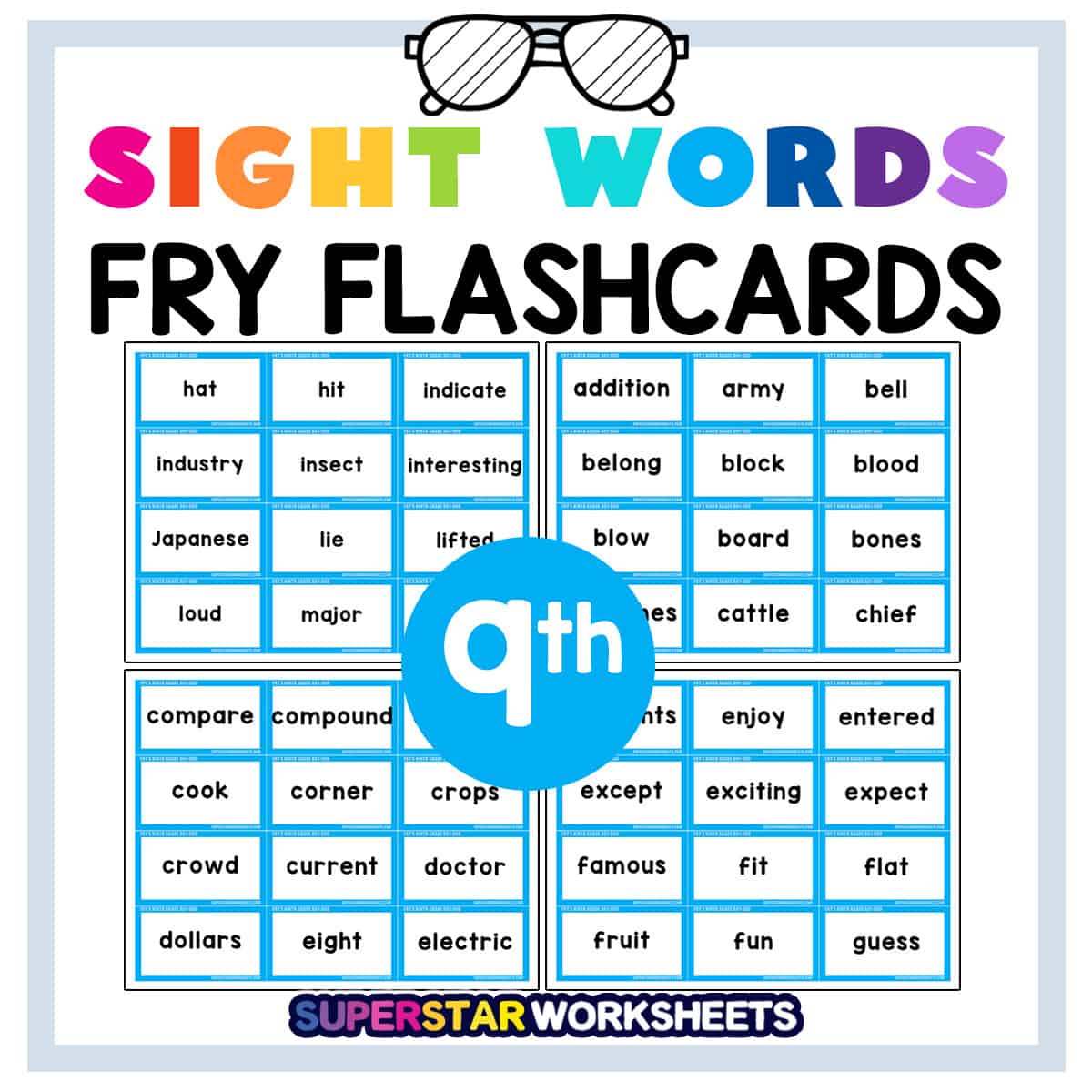 Fry's Ninth Grade Flashcards
Is ninth grade too old for flashcards? No way! These 100 high-frequency word flashcards for night graders are super engaging to even your "coolest" students.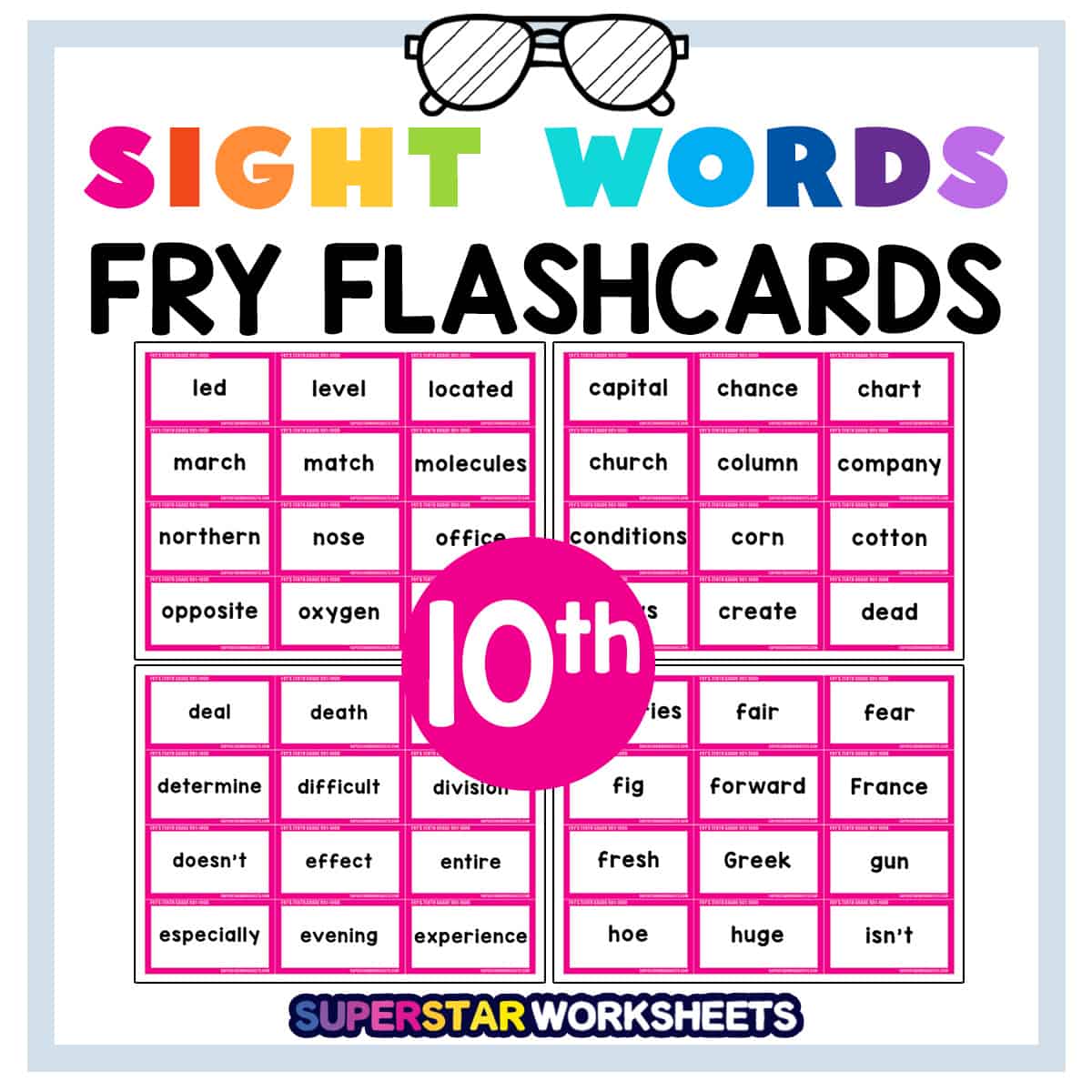 Fry's Tenth Grade Flashcards
Get those high school sophomores ready for some sight word practice using our Fry flashcards. There are 100 words listed in this resource, so there's sure to be something to test every student's sight word knowledge!