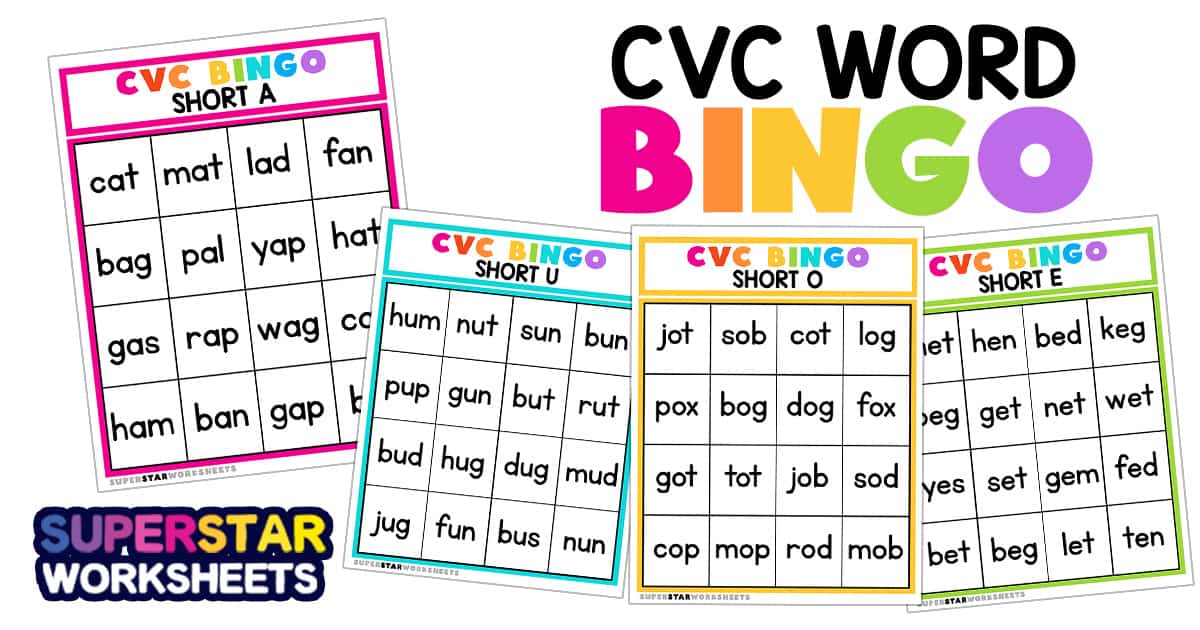 CVC Word Bingo is a great way to practice reading fluency with young students. The game comes with colorful calling cards and a variety of BINGO boards that can be used in small groups or with the whole class. Students will love playing this fun game, and you'll love knowing that they are getting extra practice with their reading skills! Incorporate our R.E.A.D. K Curriculum Notebook. It has everything you could think of to get young learners started on their path to literacy.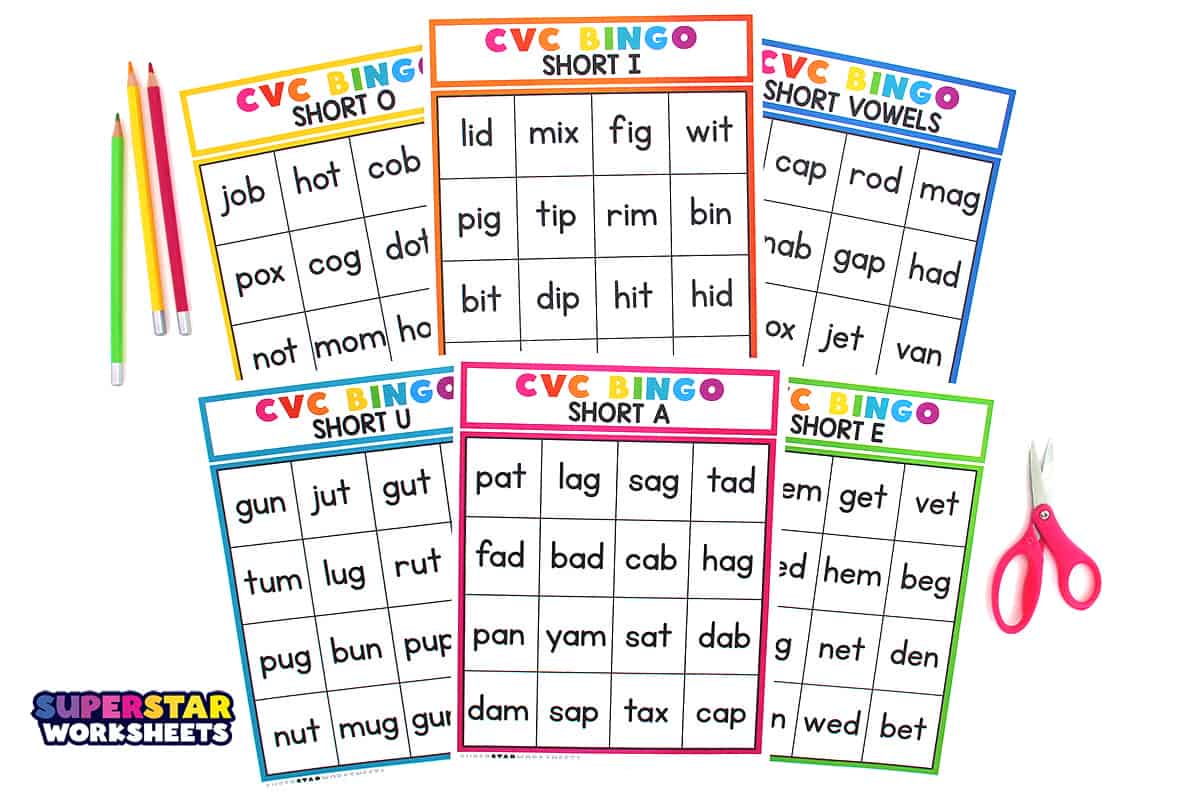 Bingo CVC Words
This Bingo printable is completely free and features a variety of CVC words. The game is designed for use in elementary classrooms and homeschool settings. It comes with sets of calling cards for each short vowel sound and six BINGO boards that can be used separately or together depending on your needs. The cards feature words from a variety of elementary grade levels.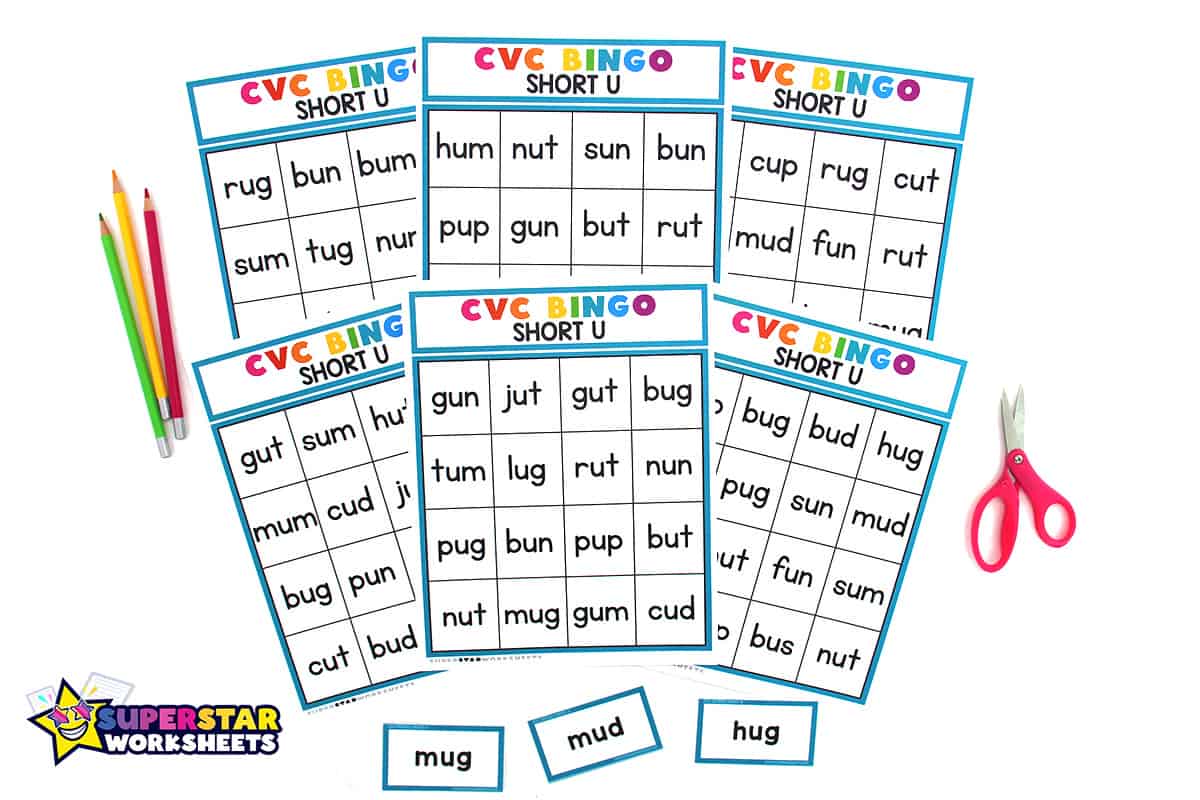 CVC Word BINGO Printable Free
Our Bingo cards feature bright colors, an easy-to-use design, and are perfect for reading and phonics practice year after year! Scroll to the set(s) that you want to use and download our FREE PDFs now! Once downloaded, print the Bingo boards and calling cards, cut them out, and use them to your liking. Students, teachers, small group leaders, and parents will thank you for incorporating such an awesome resource into your reading instruction! Check out our adorable CVC Charts, giving your students even more reading practice!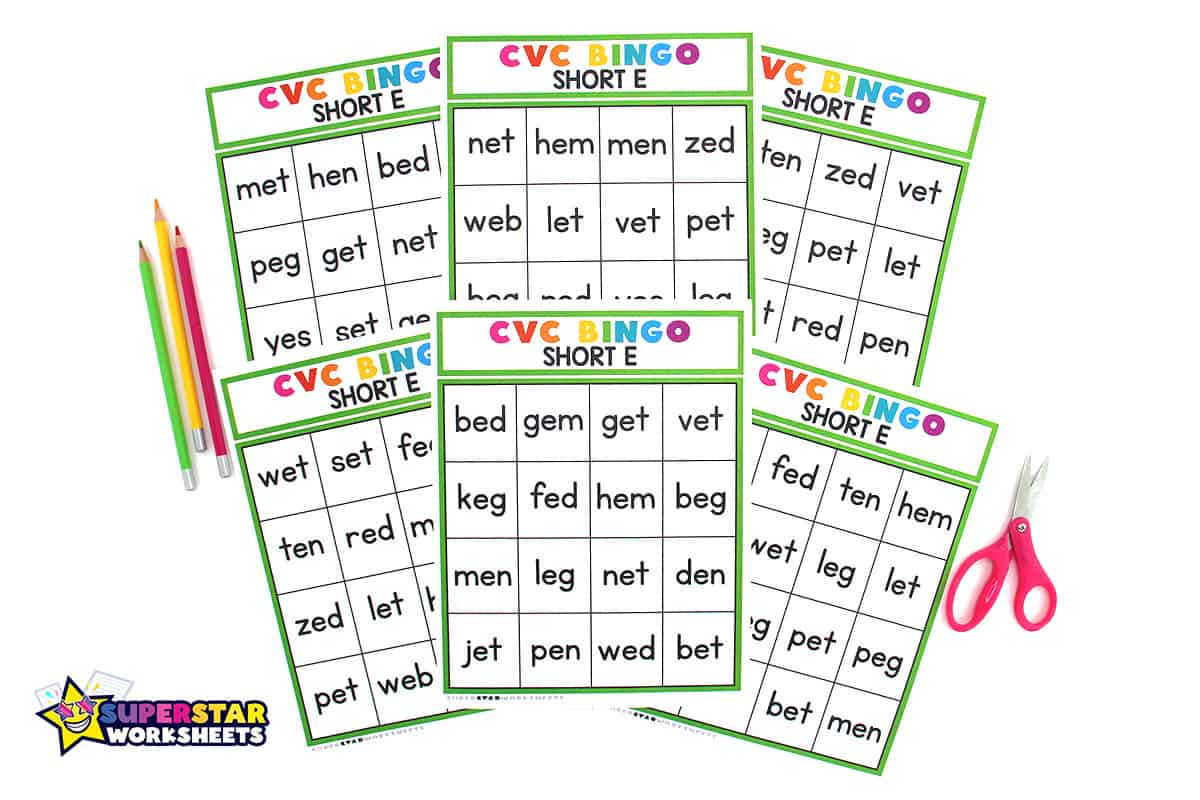 CVC Word Bingo
Wondering what the best way to use these cards is? We recommend printing on white card stock and then laminating for extended use and extra durability! This way students can use them day after day, week after week, and you can use them year after year. Print each of the 6 bingo cards as many times as you'd like (depending on how many students you have) and print one set of the calling cards for each set of Bingo cards. If your students love these, they are REALLY going to love our CVC Worksheets. The flashcards make a great partner resource to use along with these free printable pages.
CVC Words Bingo Card Short A
Below you will find a set of short A CVC word bingo cards. This game makes the perfect reading, phonics, or rhyming activity for students in kindergarten and first grade. Beginning readers will practice reading words in the short A-word family.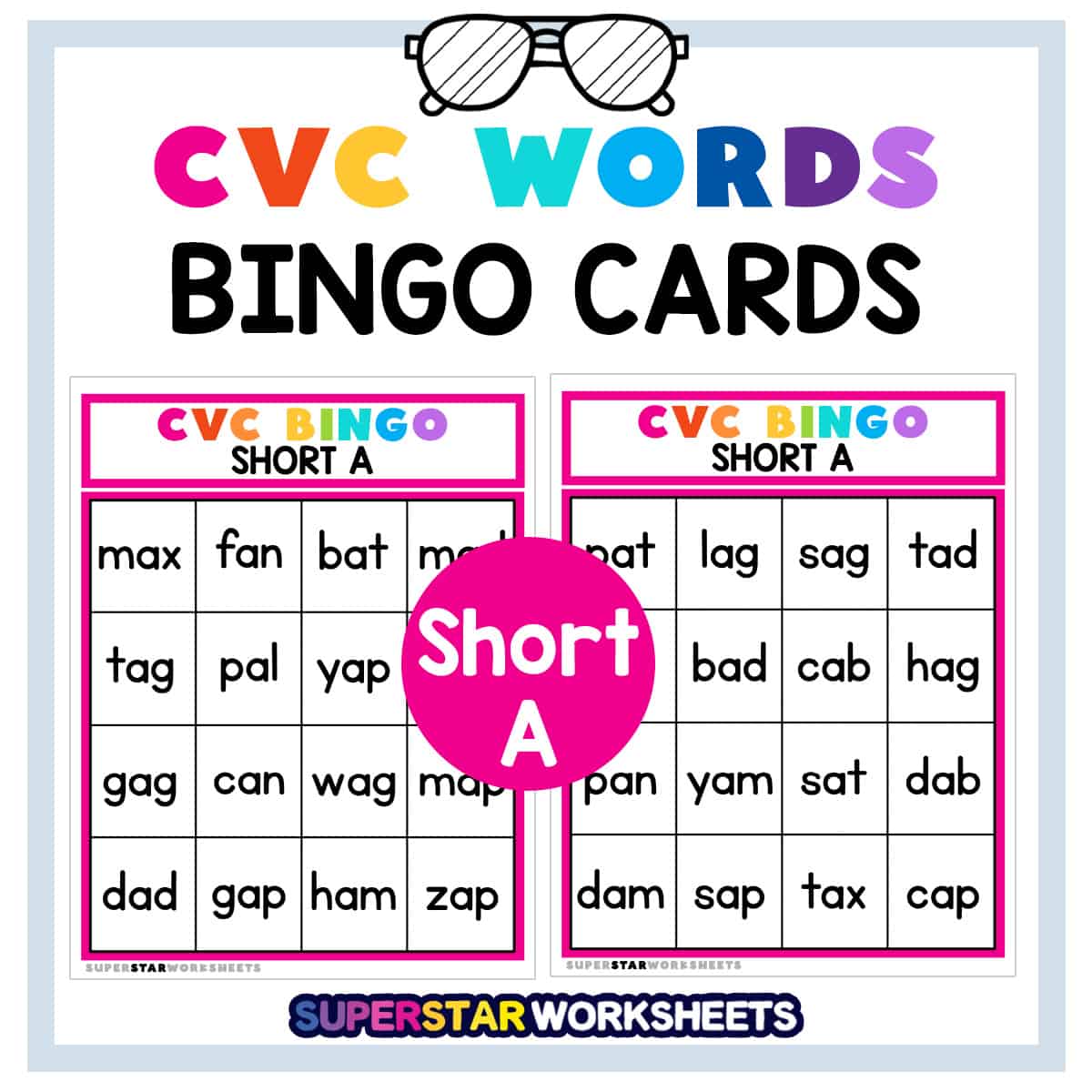 CVC Words Bingo Card Short E
Six bingo cards featuring short E-CVC words are perfect for beginning readers. Your kindergarten and first-grade students will enjoy practicing their reading fluency, phonics, and rhyming skills!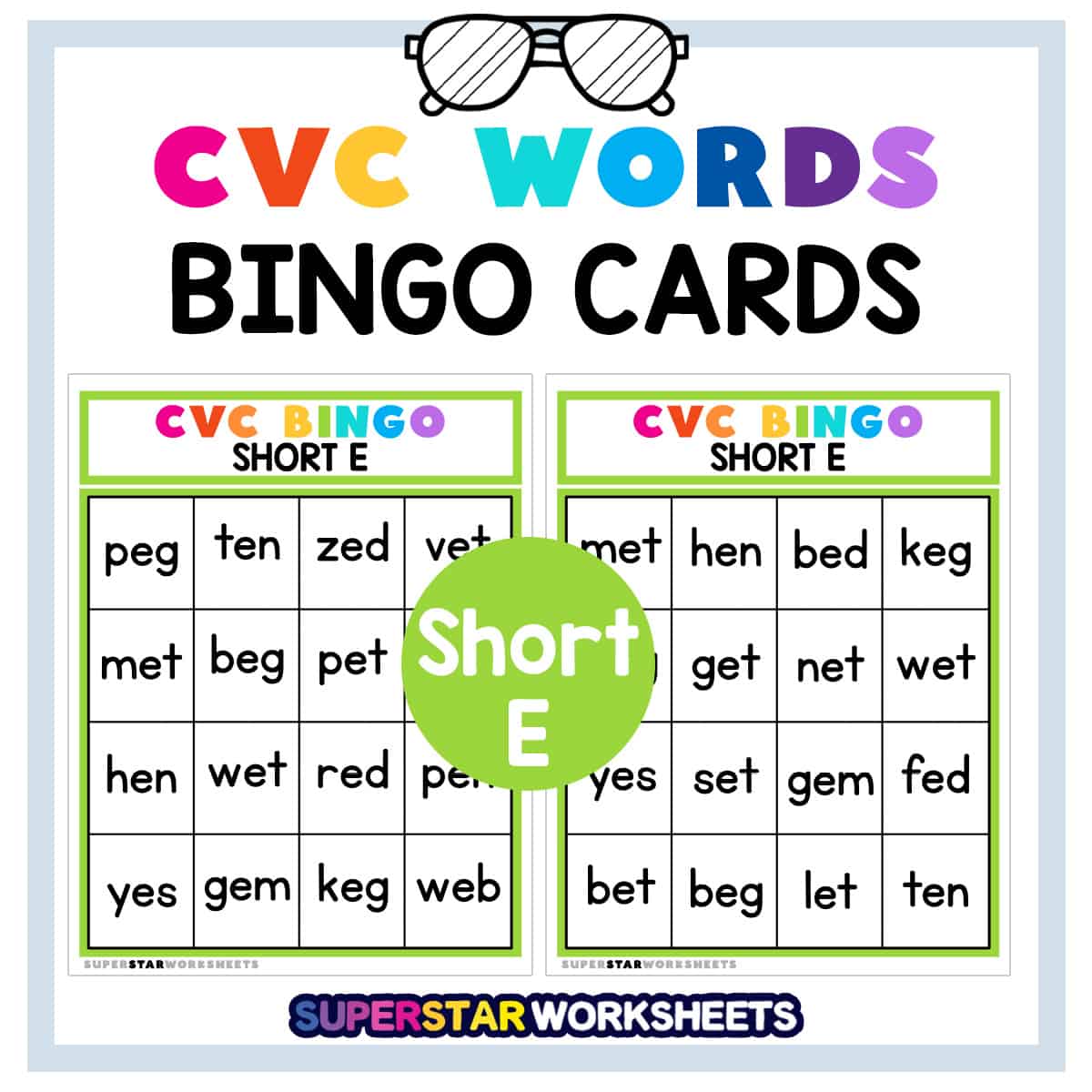 CVC Words Bingo Card Short I
Your students are going to enjoy showing you how accurate and fluent they are when reading short I CVC words. They will be having so much fun practicing their reading skills with this Bingo game, they won't even remember they it is actually educational!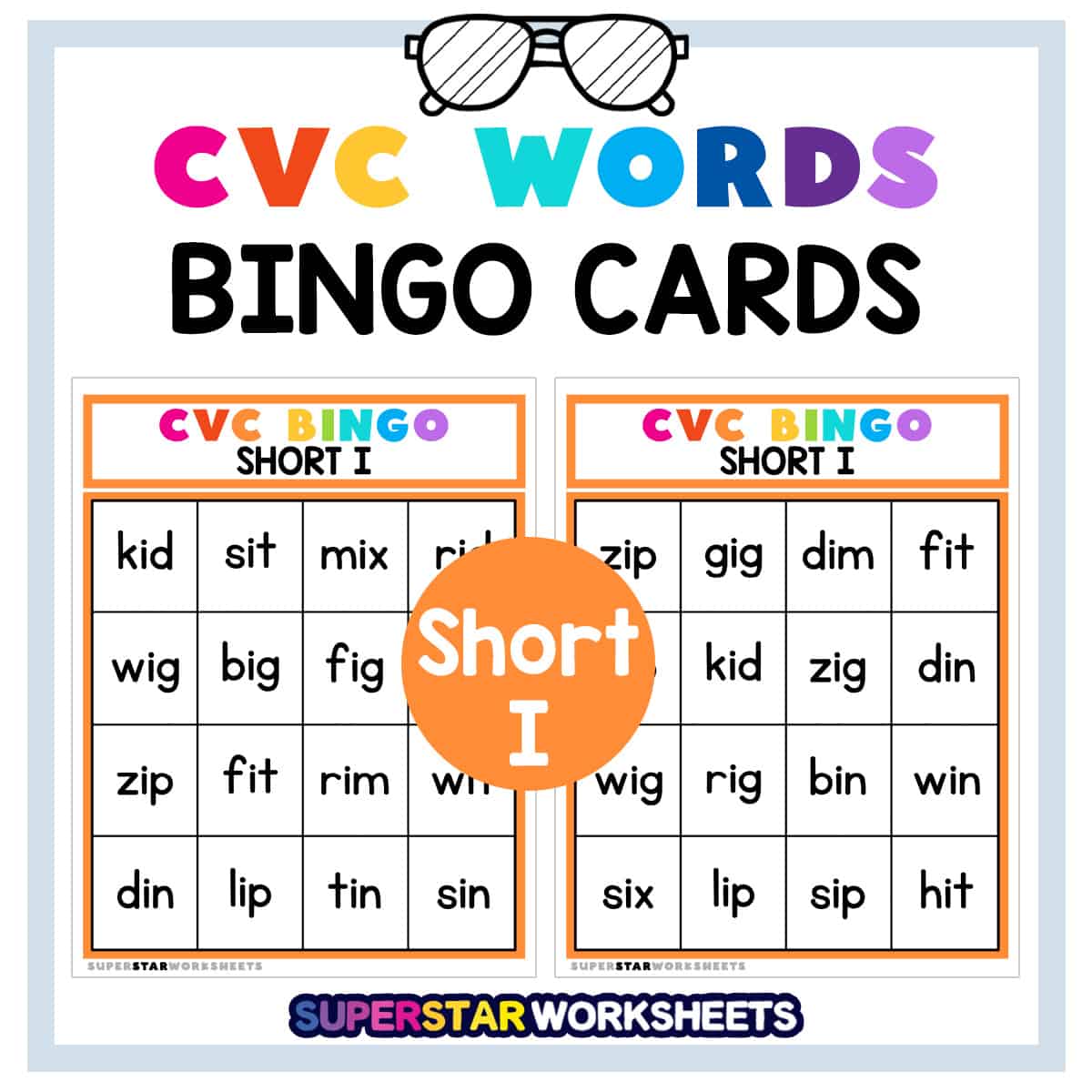 CVC Words Bingo Card Short O
Six full pages of short O CVC words are included in our short O CVC Bingo card set. These bright Bingo game cards are sure to bring your beginning readers to a place of accuracy and fluency with reading all while having fun!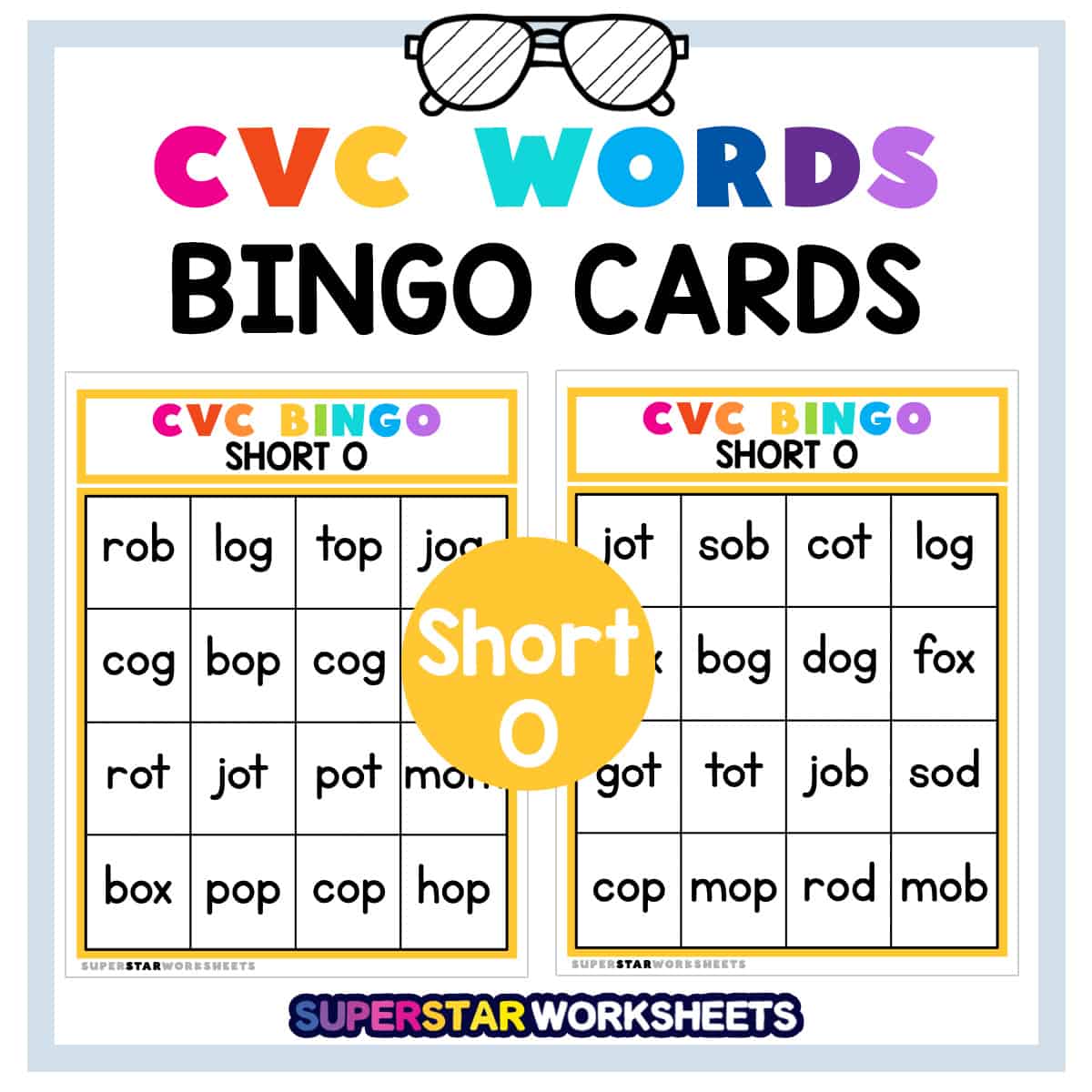 CVC Words Bingo Card Short U
Below you will find six different short U CVC word bingo cards and related calling cards. Your students will love the bright design, and you will love all the literacy skills they are practicing!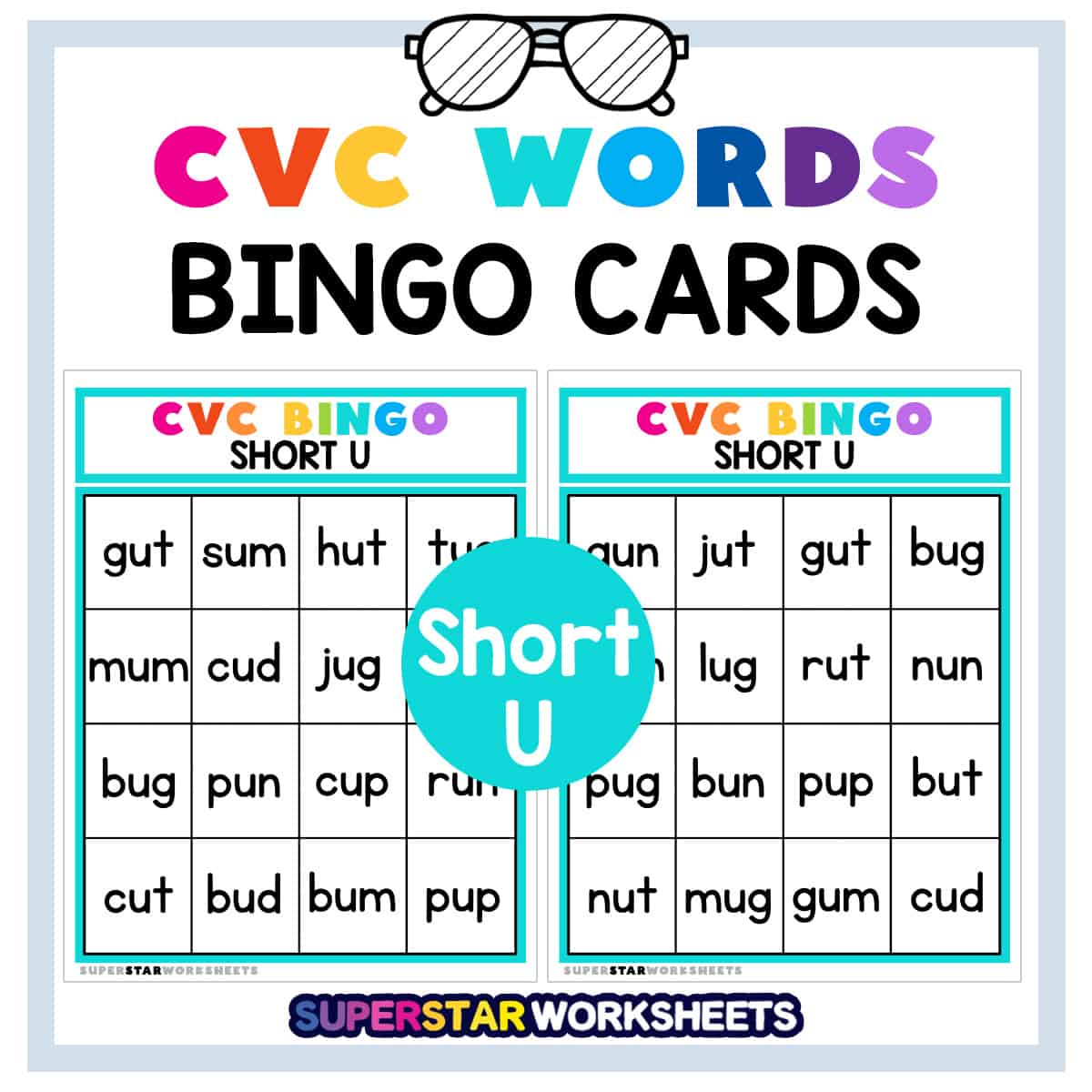 CVC Words Bingo Card Short Vowels
Are your students ready to practice ALL the short vowel sounds in one place? The following six bingo cards feature all 5 vowel sounds on one card. There are also compatible calling cards for your to use – making this game a breeze to prepare!