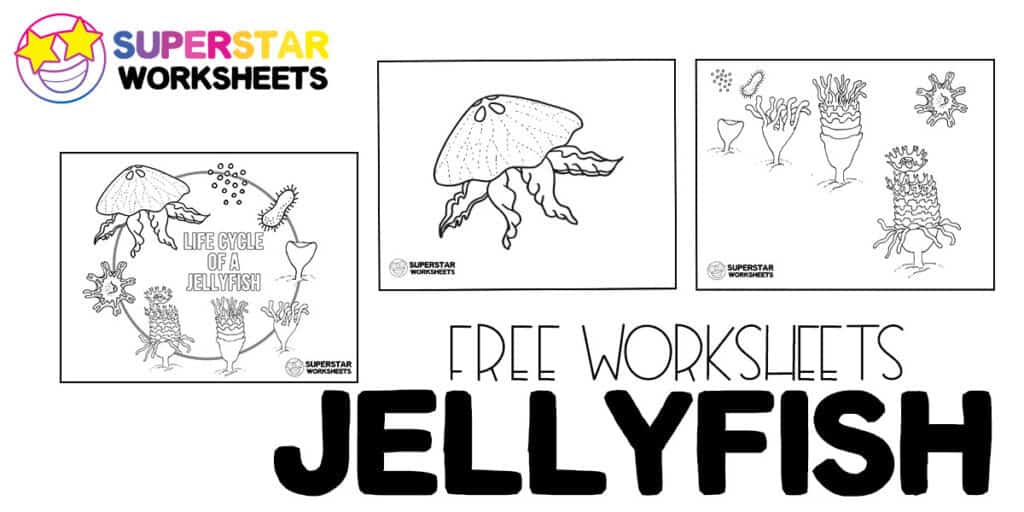 Looking for some jellyfish coloring pages? We've got them right here — free life cycle of a jellyfish worksheets including adorable coloring pages. Jellyfish ocean creatures are beautiful with their translucent features. Yet, they're also infamously known for stinging their prey — including humans!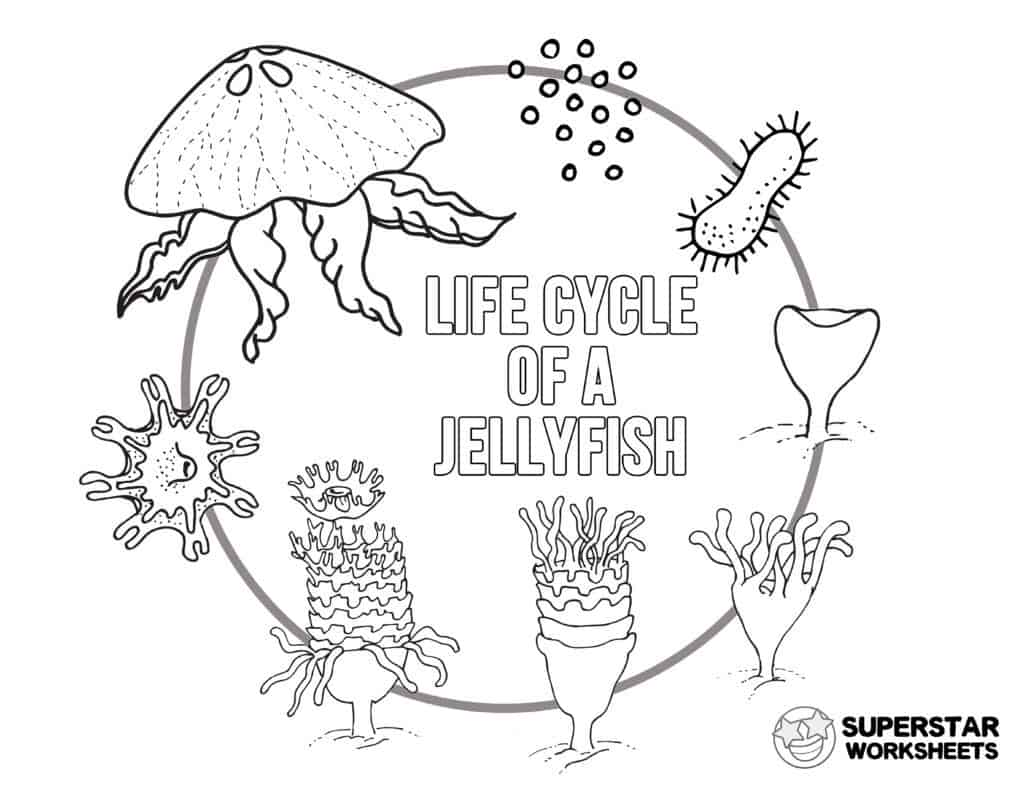 What is the life cycle of a Jellyfish? Find out with this free jellyfish printable showing each stage of life.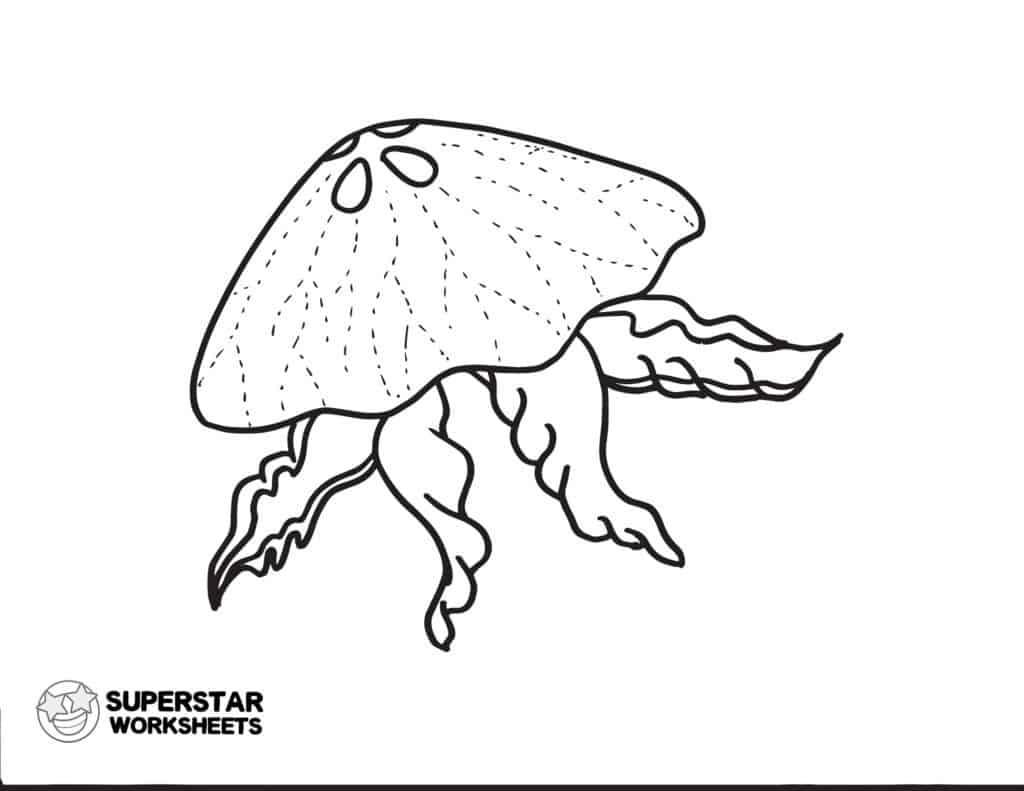 The jellyfish coloring page is perfect for younger children just learning how to color.
Life Cycle of a Jellyfish
Want some interesting facts about jellyfish to share with your students? Here are some fun facts that you may not know about these beautiful sea creatures:
Some jellyfish actually glow in the dark.
Jellyfish don't have brains.
They eat small plants, larvae, fish eggs, and other jellyfish!
Some jellyfish are bigger than a human and smaller than a pinhead.
They are not strong swimmers and rely on the currents to move.
Jellyfish Coloring Pages
Grab your free jellyfish coloring pages — these include the life cycle of a jellyfish and fabulously crafted hand-drawn illustrations. Looking to pair a book with these cute coloring pages? Try this Jellyfish book for young children.
Discover more free science worksheets right here including free anatomy resources at SuperstarWorksheets!