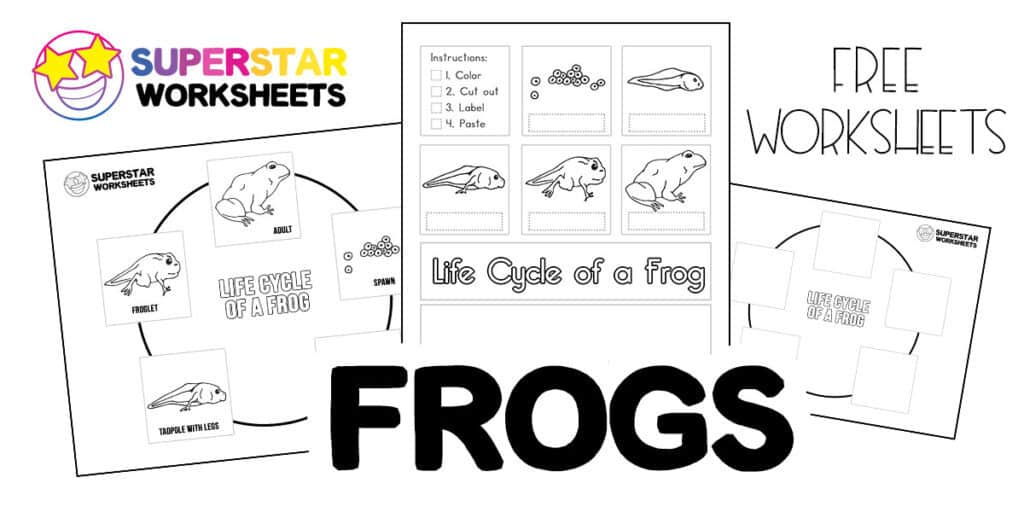 Are your kids fascinated with jumping amphibians? If so, they will love these free life cycle of a frog worksheets and label the parts of a frog worksheets. Each activity page prints in black and white for easy coloring, and students can label the stages of the frog life cycle.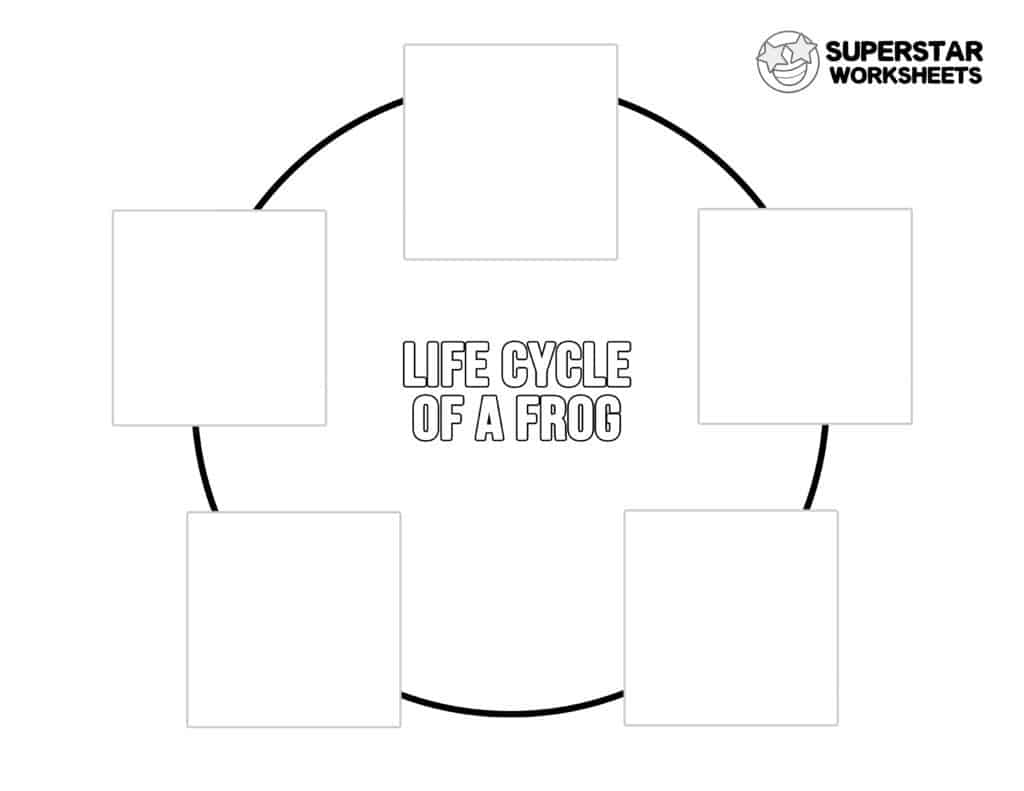 Can your student name the 5 life cycles of a frog? Use the Life Cycle of a Frog Reference Guide for the answers!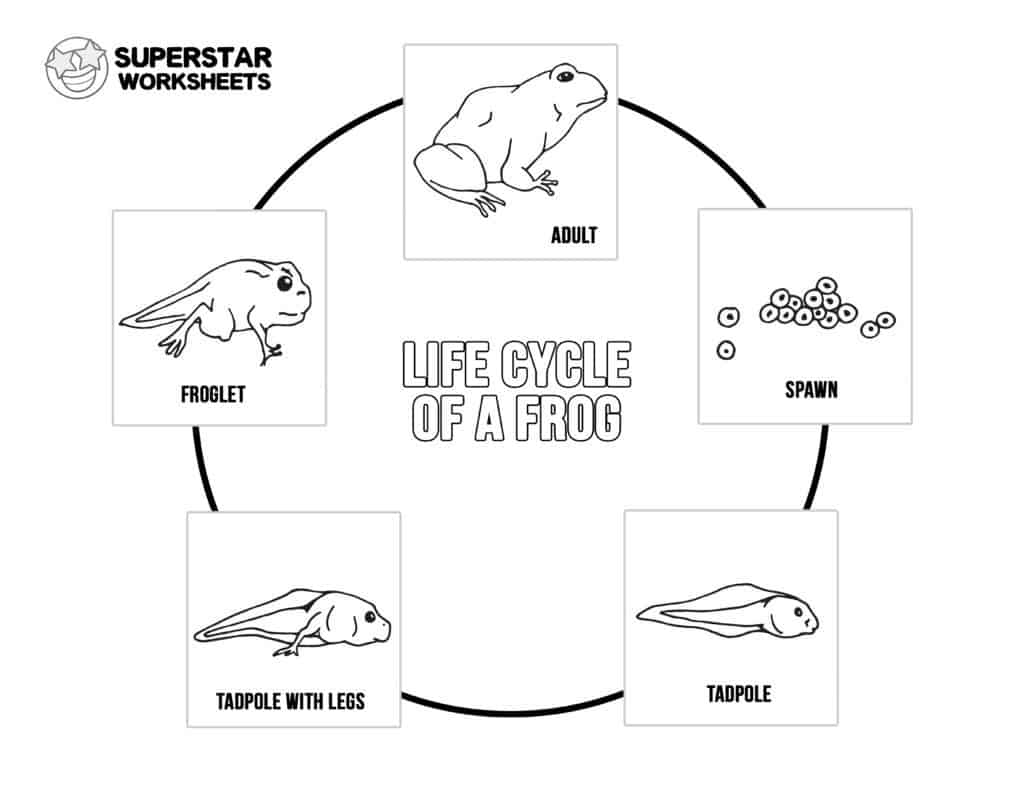 This Life Cycle of a Frog reference guide will allow your child to learn the frog phases from tadpole to mature adult.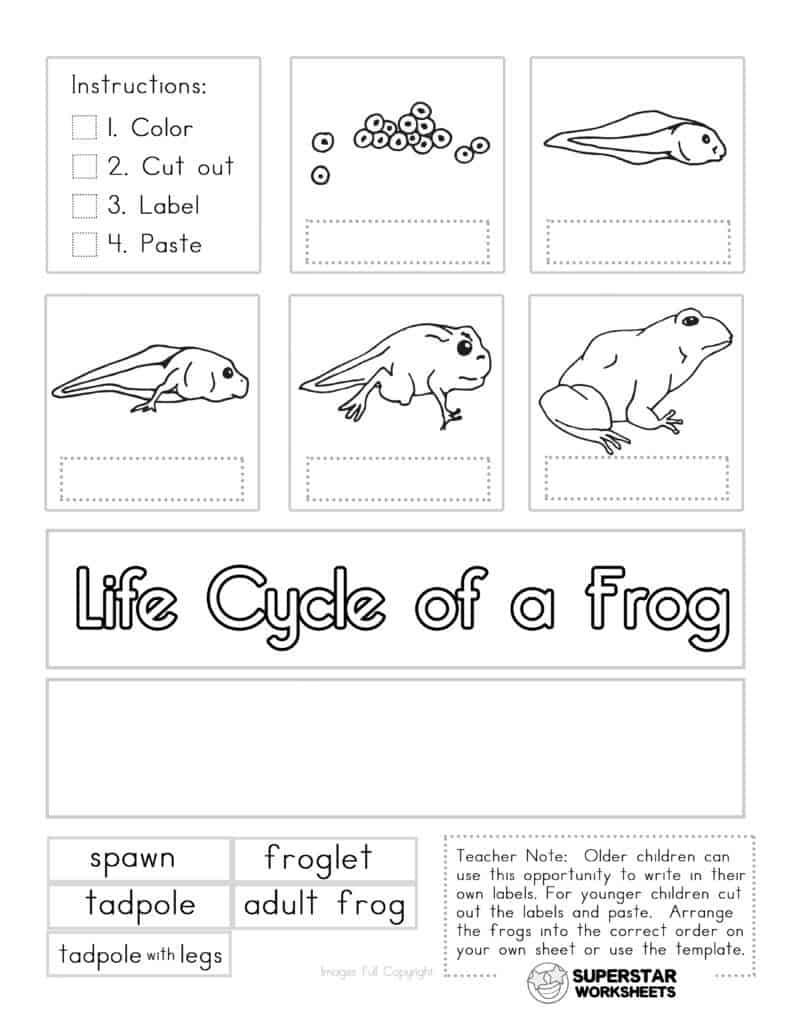 This is an excellent frog resource to teach not only the life cycle of a frog, but learning sequential order.
Fun Facts about Frogs
Frogs are funny creatures – – here are 5 fun facts about frogs you can use for trivia:
How do you tell if it's a male or female? A frog's ear! It's called the tympanum. If it's larger than the frog's eye, it is male. It's it's smaller, yep, it's a female.
Frogs absorb water through their skin so they don't have to drink through their mouth!
Hear them croaking at night? It's only the males! Croaking is used to attract females.
Some frogs molt, or shed their skin, once a day or once a week. Why don't we see their old skin? They usually eat it — yuck!
Frogs swallow using their eyes — weird! Their eyes retract into their head, which helps push the food down its throat.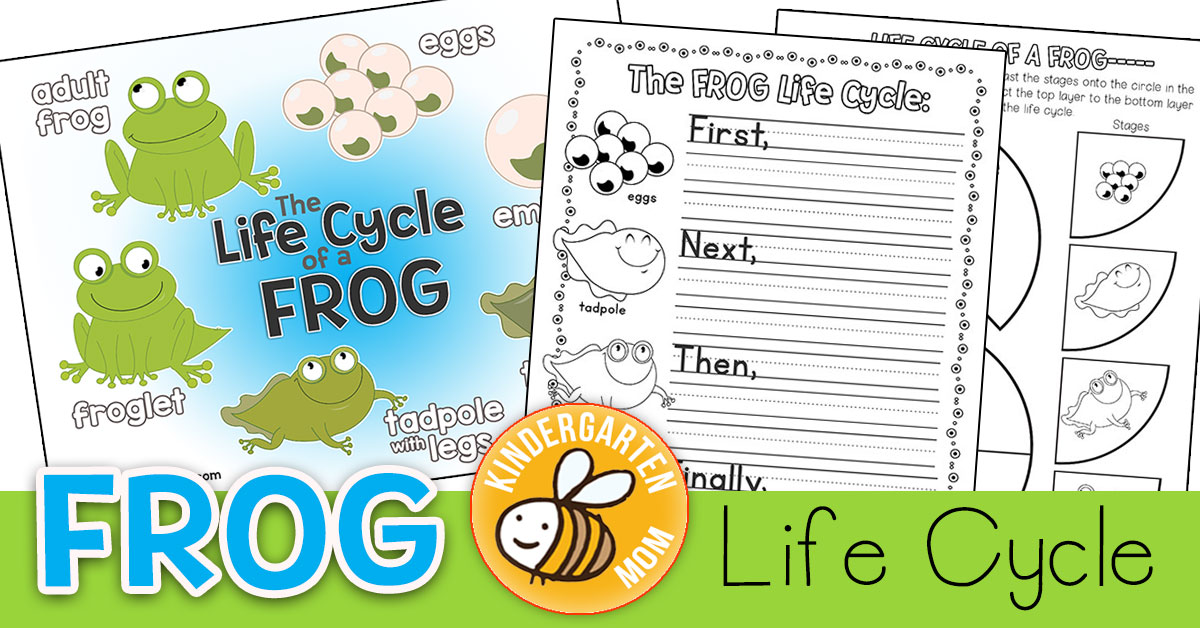 Free Frog Worksheets
Grab these fun and fabulous life cycle of a frog worksheets — not only will your child learn more about the life cycles of living things, you'll learn a thing or two! This set includes a free printable chart, life cycle minibook and a sequencing writing activity.
Looking for a frog resource to pair it up with these free frog printables? Try this life cycle of a frog book.
Need more life cycle worksheets to keep the kids learning and growing? Try these science worksheets that include the plant life cycle and more!