Free printable New Year coloring pages and activities for kids. These free worksheets, crafts and activities are great for helping your students set New Year resolutions and goals for the coming year.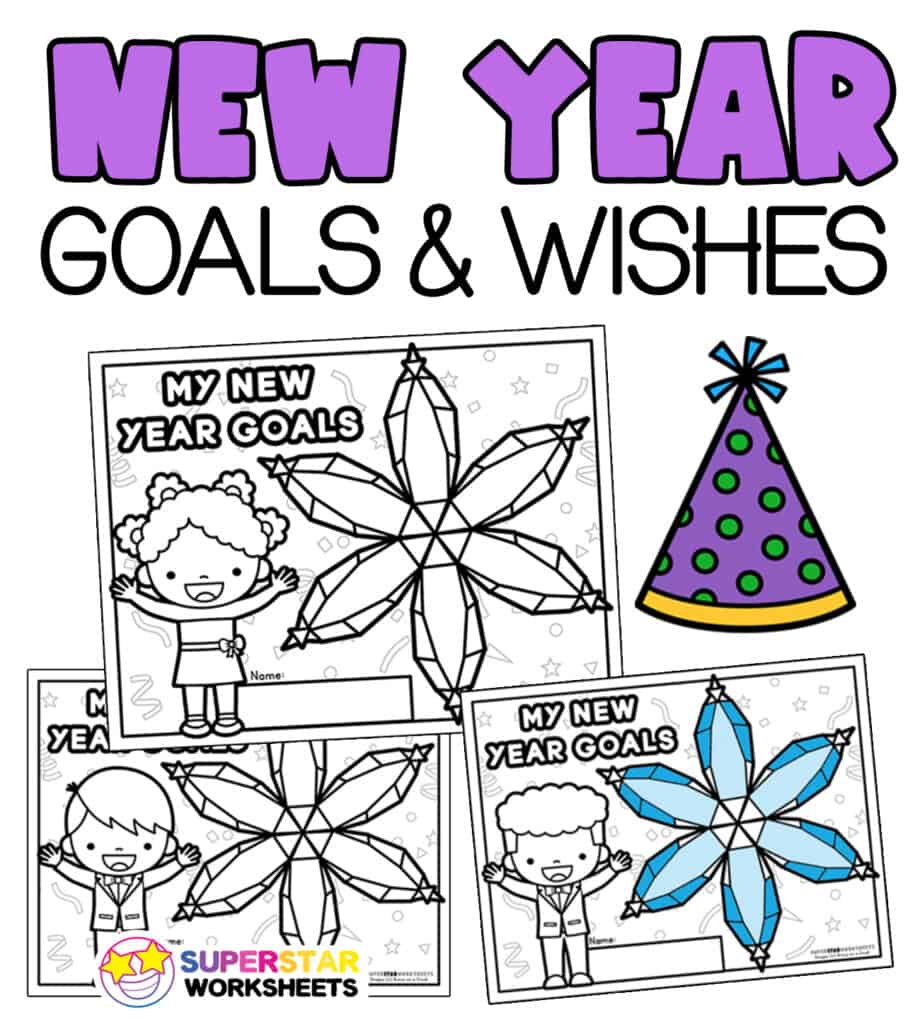 Fun and Free Goal Setting Worksheets for New Years! Our printable New Year's Resolutions printables are a fun an simple activity for students of all ages. We've created four unique designs for boys and girls to record their goals and wishes for the coming year.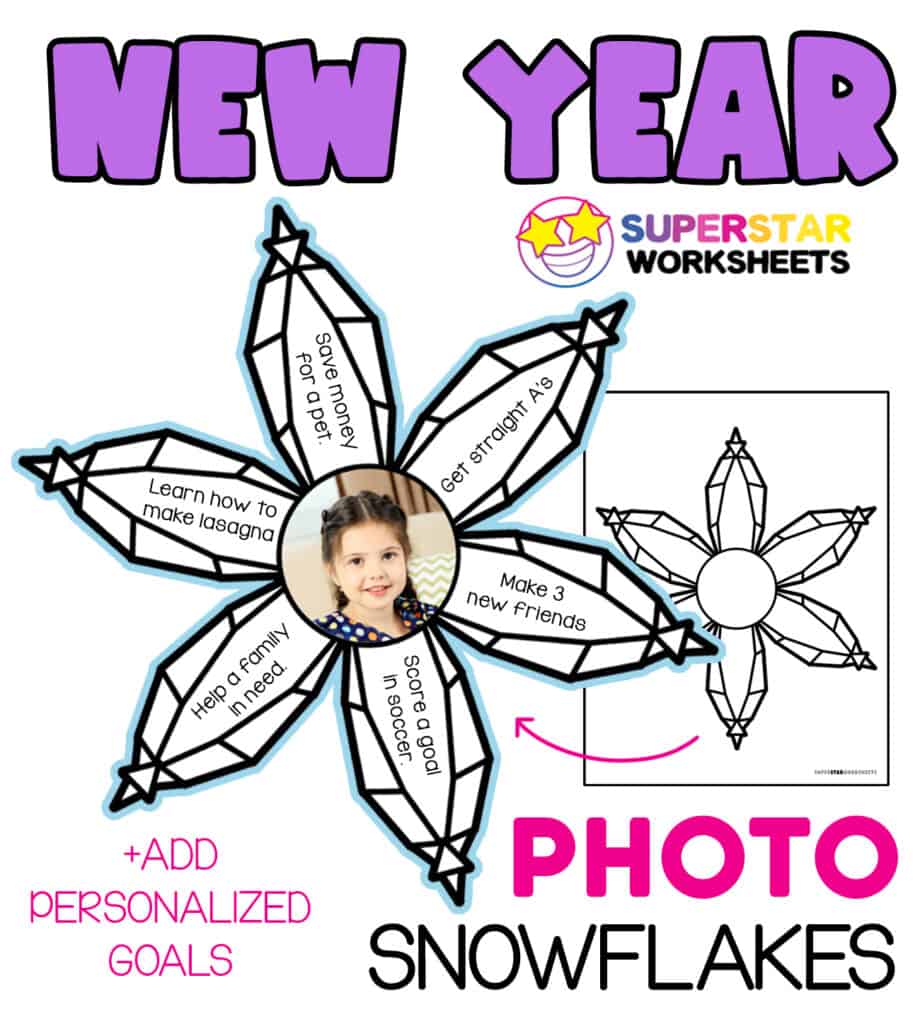 The new year is a great opportunity to invite your students to share their unique hopes and goals for the coming year. Use these free printable photo snowflake templates to create wonderful winter keepsakes for your students and their families. Our New Year Photo snowflakes are great for holiday keepsakes or for adding some creative inspiration to your classroom.