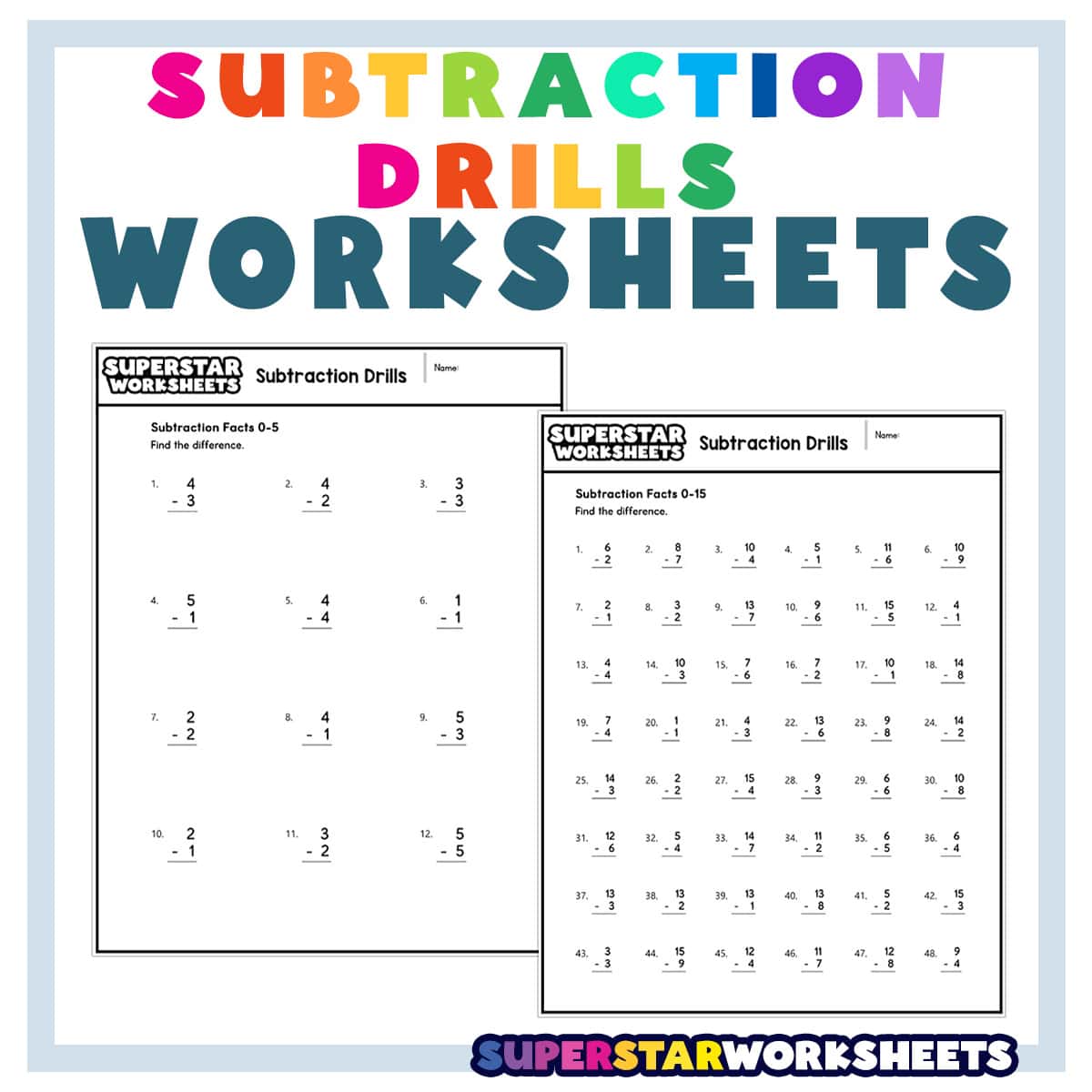 FREE set of Subtraction Drill worksheets for your students! We understand the importance of learning the basic levels of subtraction, this is why we have created a huge set of subtracting printables. Children will have the opportunity to master their subtraction speed drills. For more math-related products please take a look at our Graphing Activity Bundle today!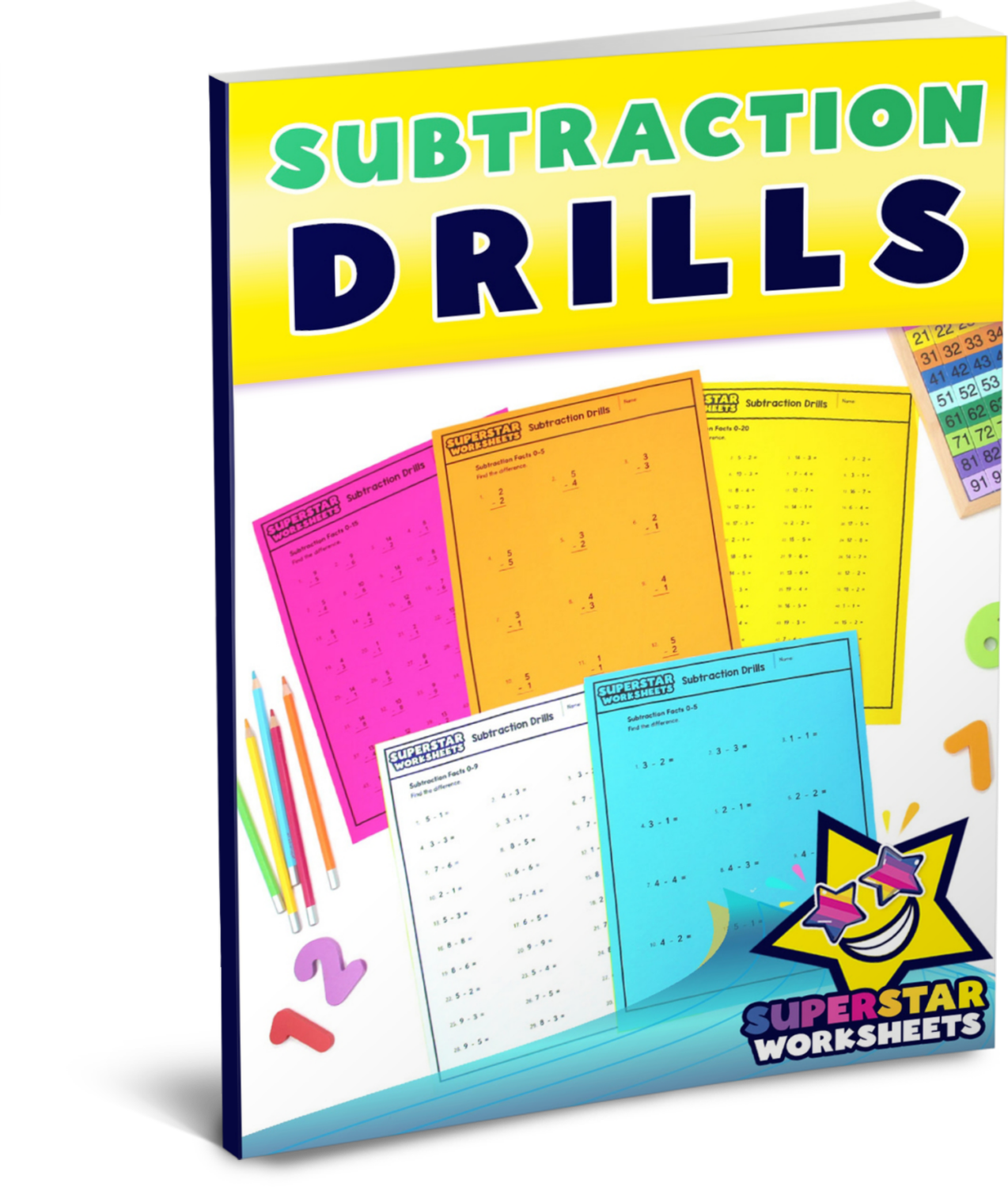 Help your students speed up their subtraction fact memorization skills with our Subtraction Drills Pack. Featuring 27 pages of standards-based drills, your students will build their speed with ease.
(Not ready to subscribe? Print the free pages individually below. )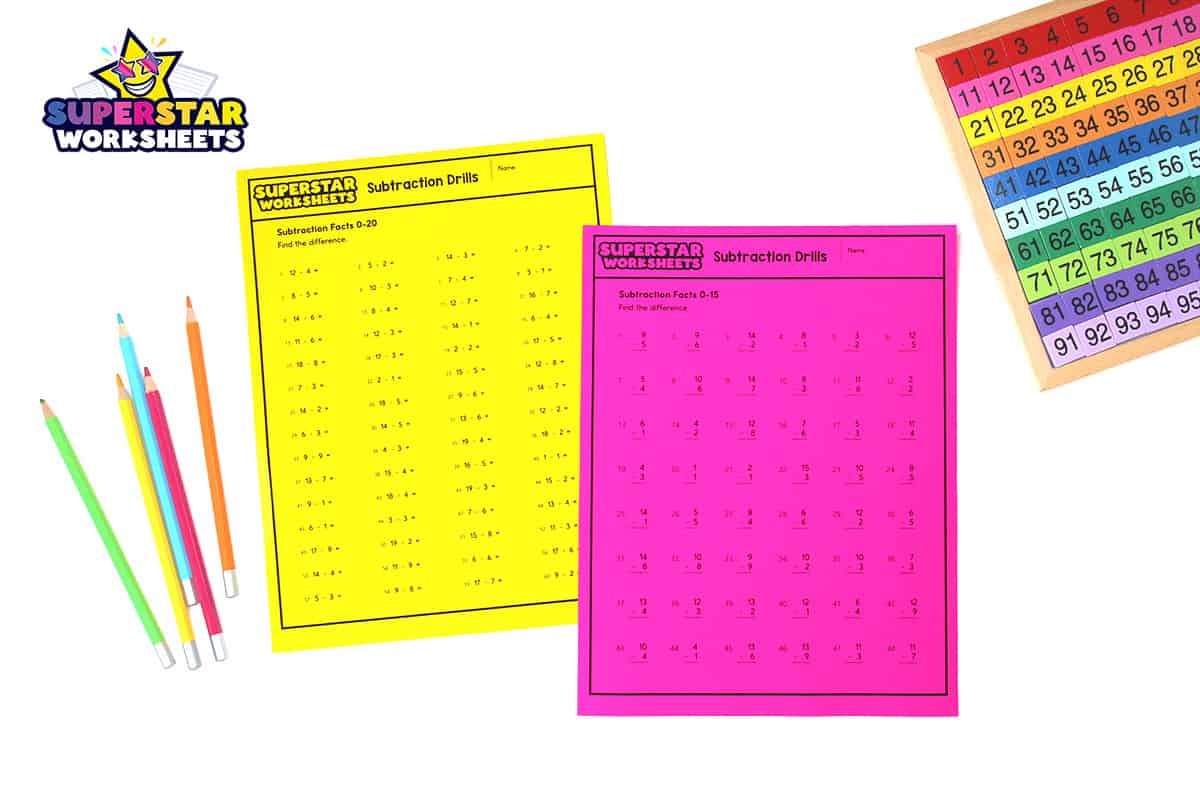 Math Speed Drills
Our Subtraction drill worksheets have a variety of different printables based on skill level. Elementary students of all ages can join in the subtraction fun! The diverse range of math equations are sure to keep your students busy for hours.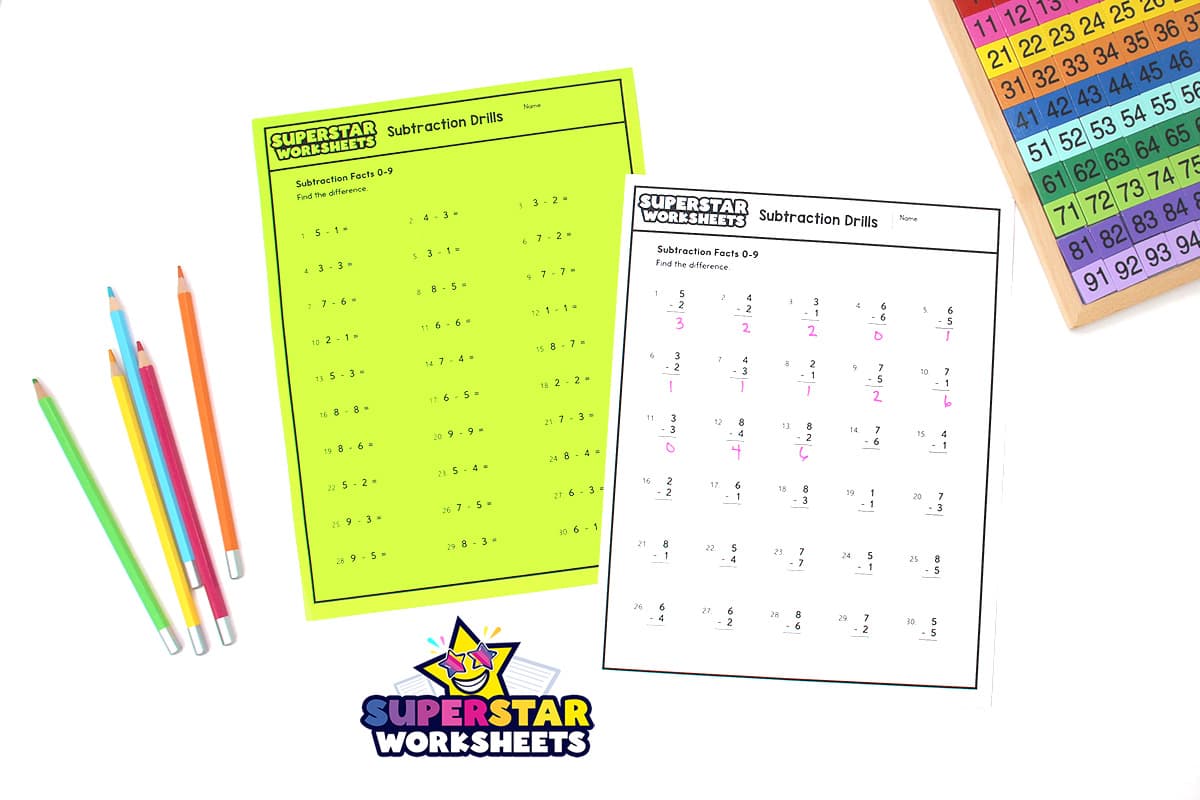 Subtraction Speed Drills
Every math subtraction drills worksheet comes with its own answer key for easy grading. After teaching students the basic concepts of subtraction give them the first set of printables. With the many subtraction levels included, your children will master quick subtraction. Teachers! If you are looking for more subtraction activities take a look at our FREE Subtraction Color By Number printables today!
Math Drills
After students have worked through enough math sheets try timing them for an extra challenge. Give them 60 seconds to see how many problems they can correctly answer. For extra engagement offer a small prize to the student who can complete the most correct answers. Find more subtraction worksheets here: Kindergarten Subtraction Worksheets.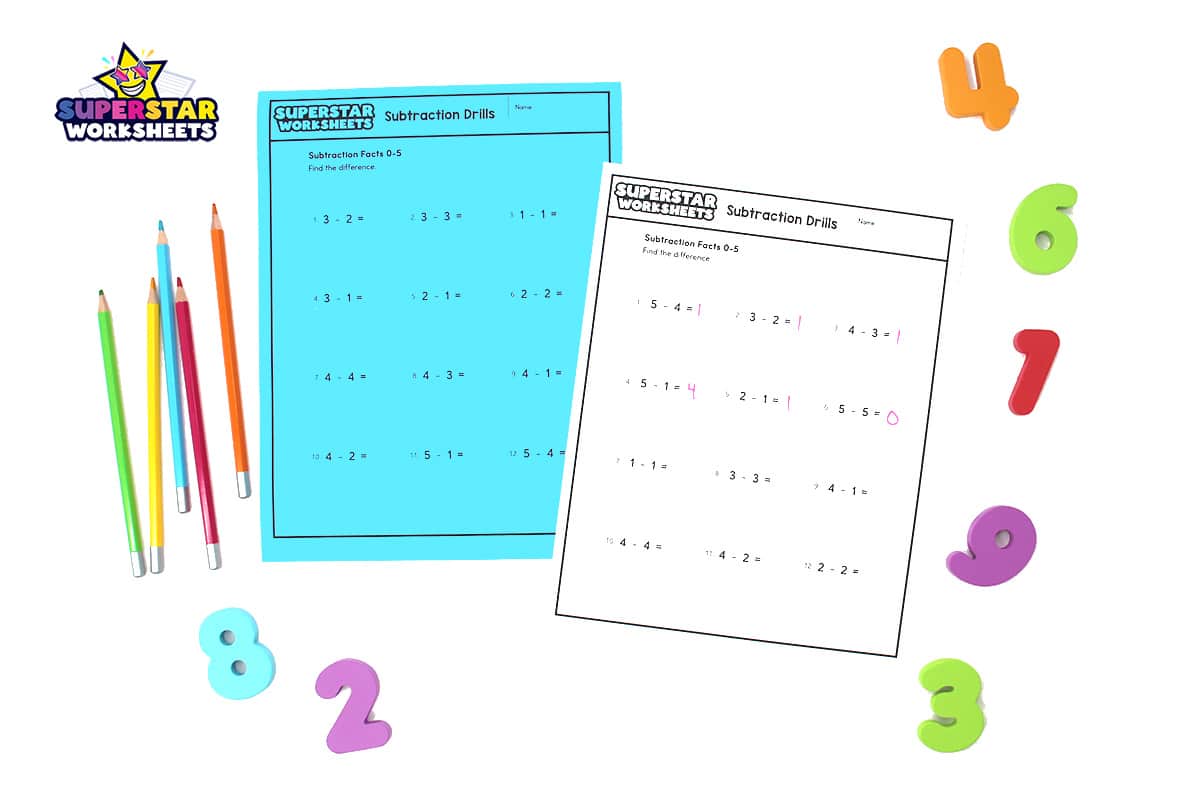 Subtraction Drills 0-5
Subtraction Drills 0-15
Subtraction Drills 0-20