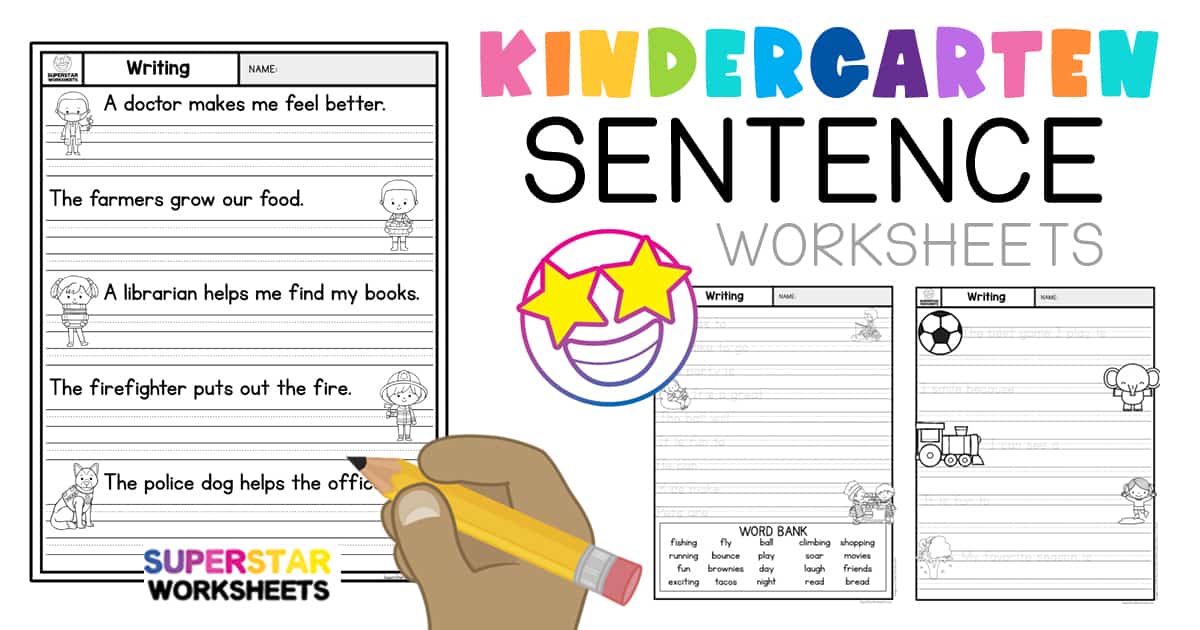 Free Kindergarten Writing Worksheets, Writing Prompts, and Sentence Starters to build key writing skills during the early years. Our printable sentence-building worksheets range from simple to more complex sentence structures. Your students will start off using simple tracing worksheets to write sentences. Next, they can work on, and strengthen their writing in freehand. Once they are ready to move up, use our Word Bank Worksheets followed by How to Write a Sentence Worksheets, and finish with our Creative Sentence Writing Worksheet.
Kindergarten Sentence Tracing Worksheets
Kindergarten Sentence Building Worksheets with Wordbanks
Your students will get to build their knowledge of basic sentence structure by tracing and work their way up to creating their own sentences by freehand. As they work on our Kindergarten Writing Worksheets, they will also build skills in handwriting, fine motor, sentence structure, vocabulary, working memory, spelling, organizing ideas, and more. Looking for more kindergarten handwriting worksheets? Strengthen up your writing curriculum with our WRITE: Kindergarten Writing Prompts.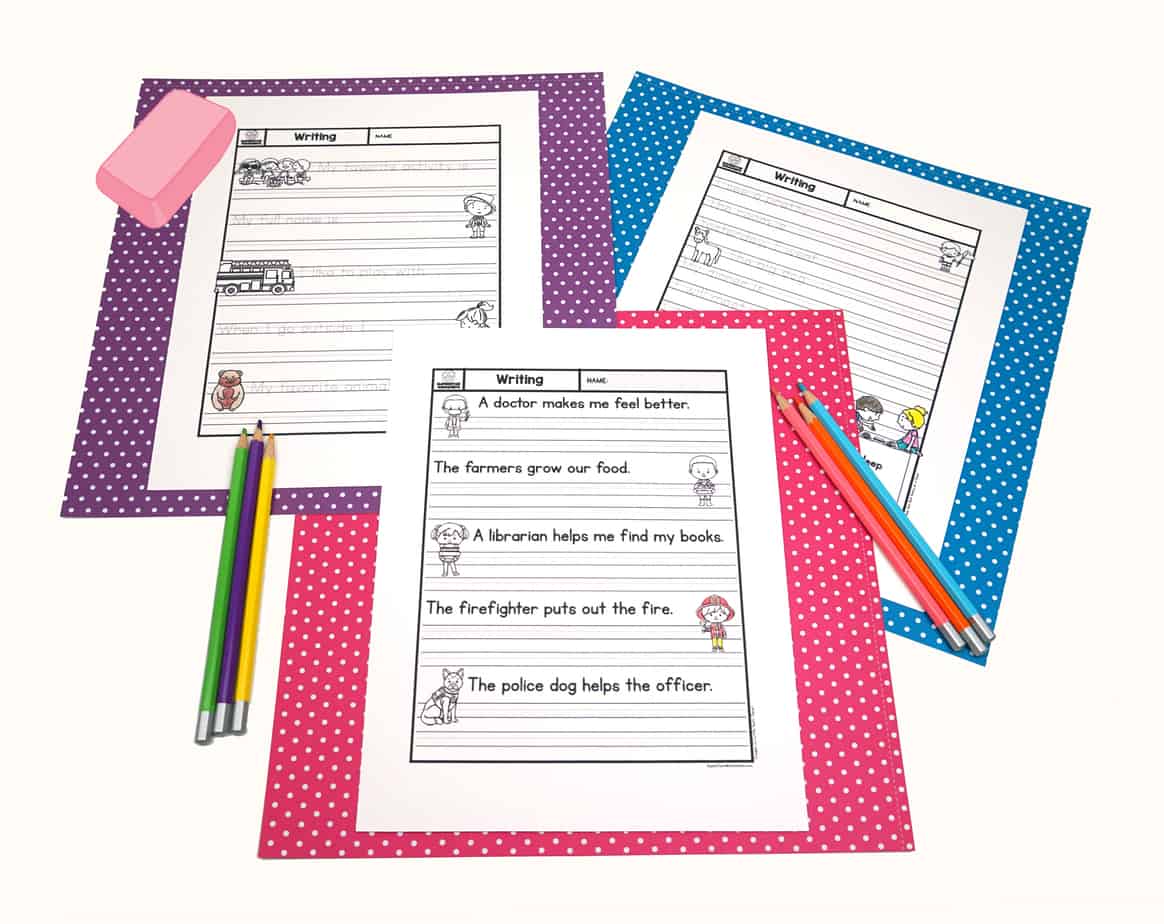 Kindergarten Sentence Copywork Worksheets
Kindergarten Draw & Write Sentences Worksheets