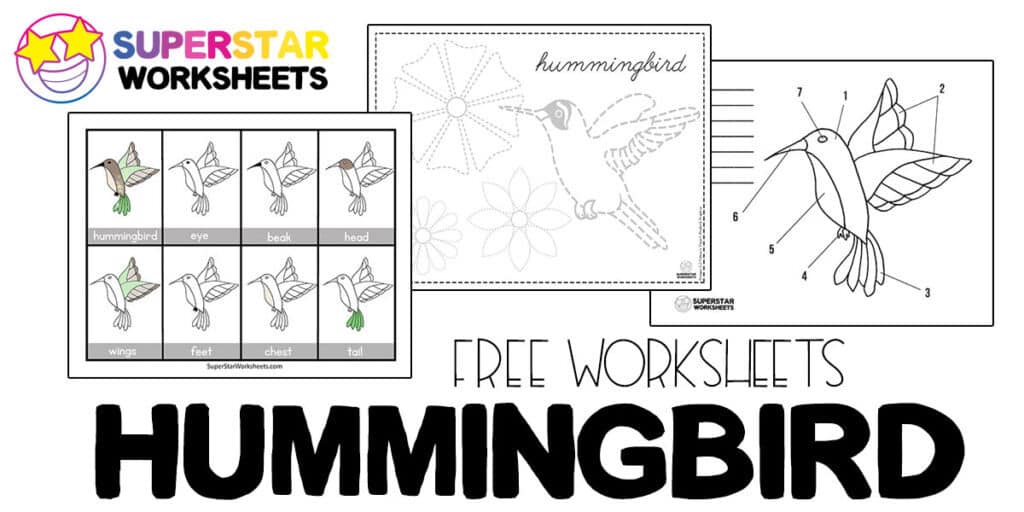 These free hummingbird worksheets are fantastic for elementary science journals and back yard bird studies.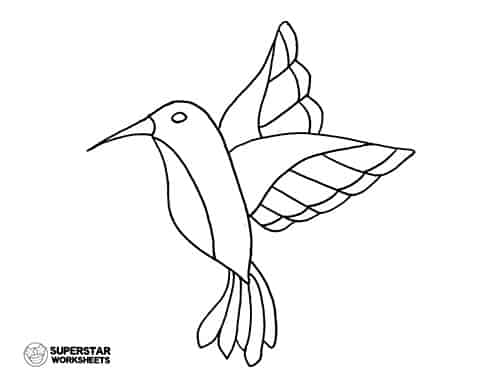 This is a simple black and white coloring page of a hummingbird. This can also be used as a craft template.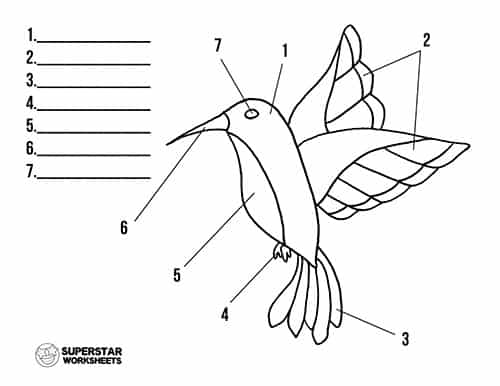 Students label the parts of a hummingbird with this free science worksheet.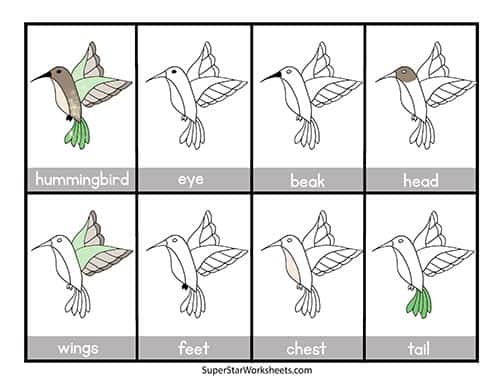 These free printable Montessori 3-part cards are great for students to identify each part of the hummingbird. This sheet is colored in already for reference.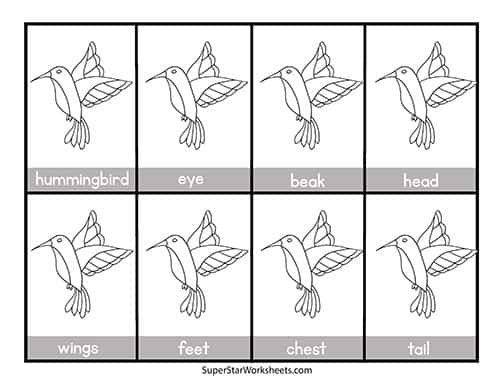 Students can create their own nomenclature cards by coloring in each specific part of the humminbird.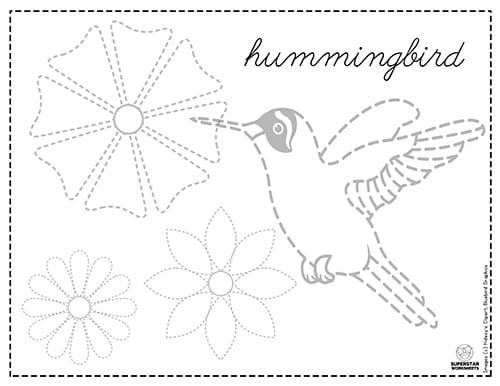 This is a simple hummingbird art tracing page to build fine motor skills with your younger students.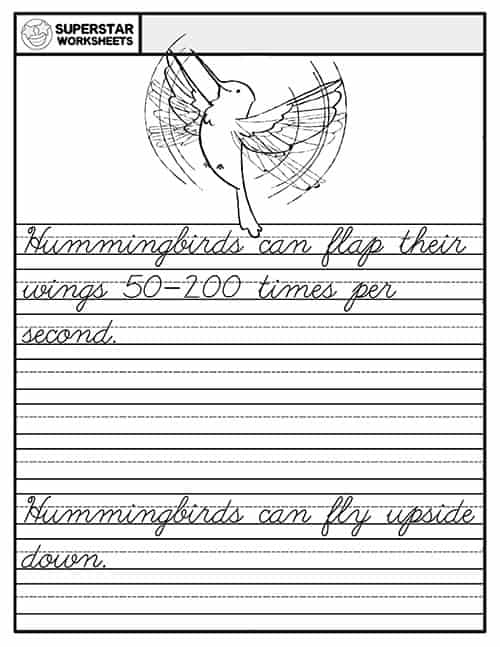 This is a free cursive copywork sheet featurings fun facts about hummingbirds.