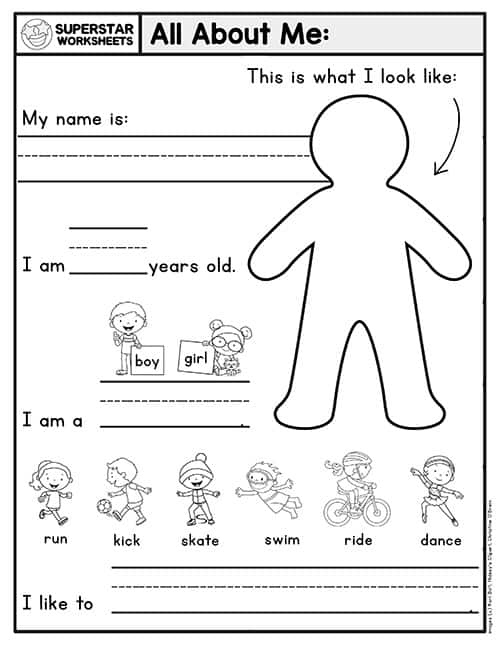 Kindergarten students draw and write about themselves with this simple all about me worksheet.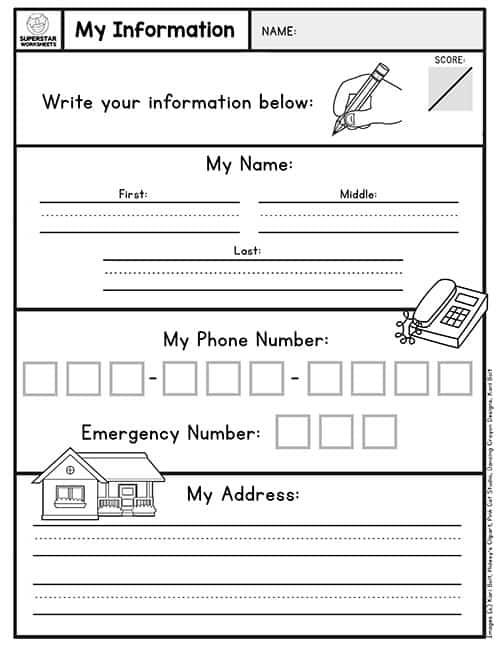 This is a free writing worksheet for students to keep track of their full name, phone number and address.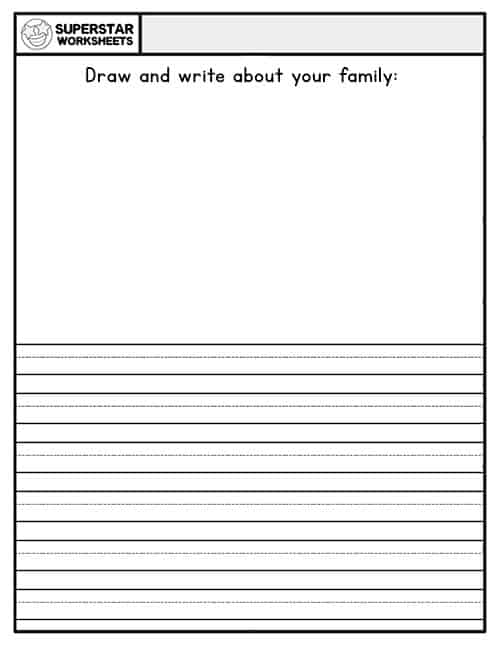 Simple, blank journal pages with room to draw a picture and write a few sentences.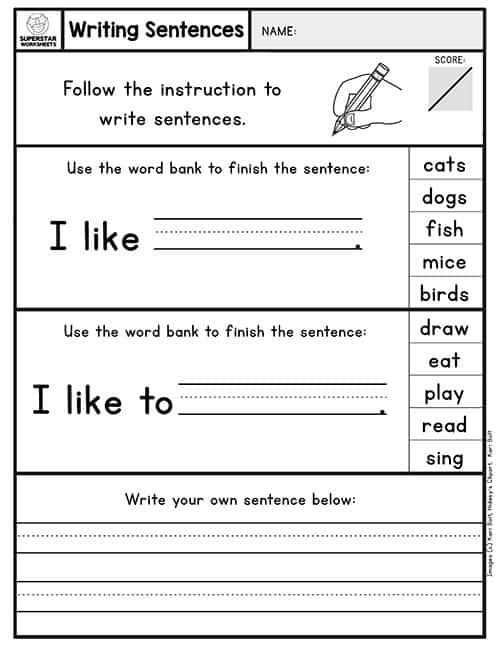 Kindergarten students begin early sentence writing with these free finish the sentence worksheets.