Free printable place value games for kids! Learning about place value is tons of fun, with our place value games! These games are designed to help your students understand numbers to the millions and decimal place value to the millionths. With simple adaptations, your students can play these as single-player or multi-player games while having fun learning place value. These make fantastic independent learning center activities for your math stations, and early finishers. Pair with our Free Place Value Charts for added fun! Check out our Hands-On Math Curriculum Here.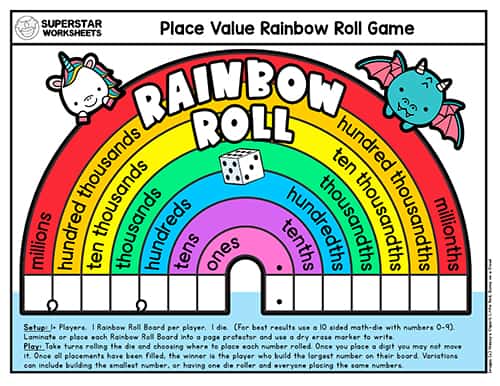 Students play this fun game with dice, number tiles, or even a 10-sided math die. With each roll or draw of the tile, students must decide where to place their number on their board. Students must be strategic as the goal of this game is to build the largest number possible.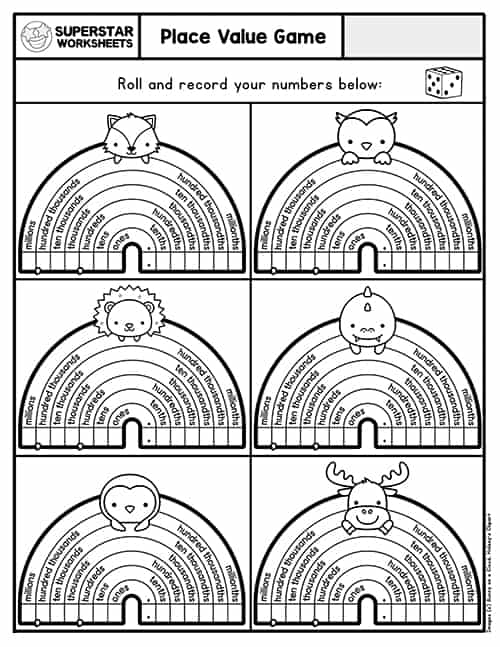 Use these place value scorecards to keep track of multiple games, or as a simple single-player version of the game. This sheet records up to six games so students to see how they've done and the largest number they built from all rounds.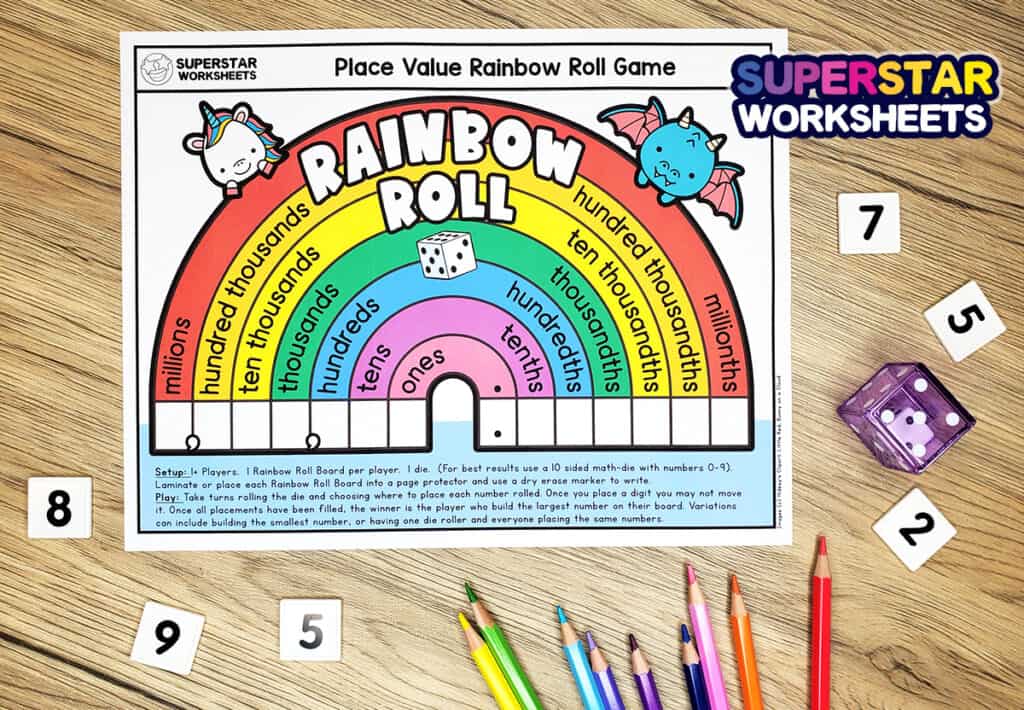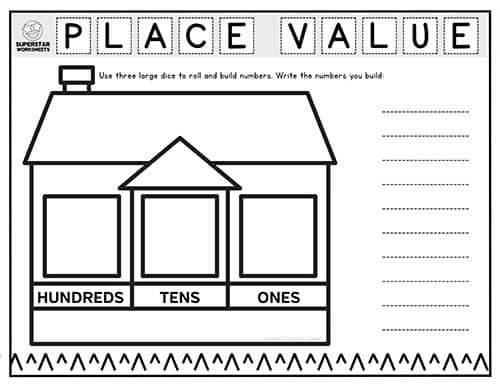 Print this free place value mat for students learning the basics of digit location to the hundreds. This can be used with large dice, number tiles, or homemade number cards. Students write the number they build on the lines provided.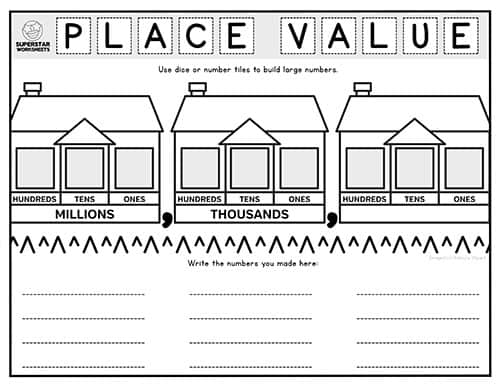 This is a printable place value learning mat for students to learn numbers to the millions place. Provide students with number tiles, or nine dice if you have them, and let them have fun building and rebuilding numbers.