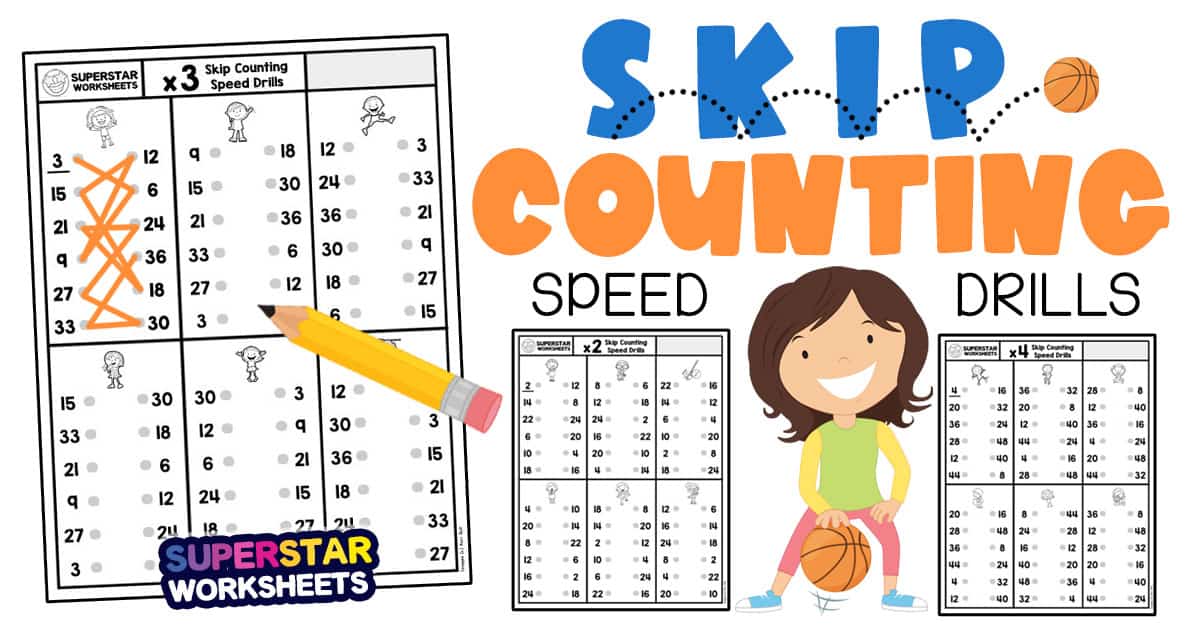 Free Skip Counting Worksheets, Drills, and Games for numbers 2-13. Ditch the boring route memorization tactics and PLAY our fun skip counting speed drills. With our exciting math games, your students will have their multiplication facts down in no time. Best of all they'll build important dexterity, logic, and confidence along the way!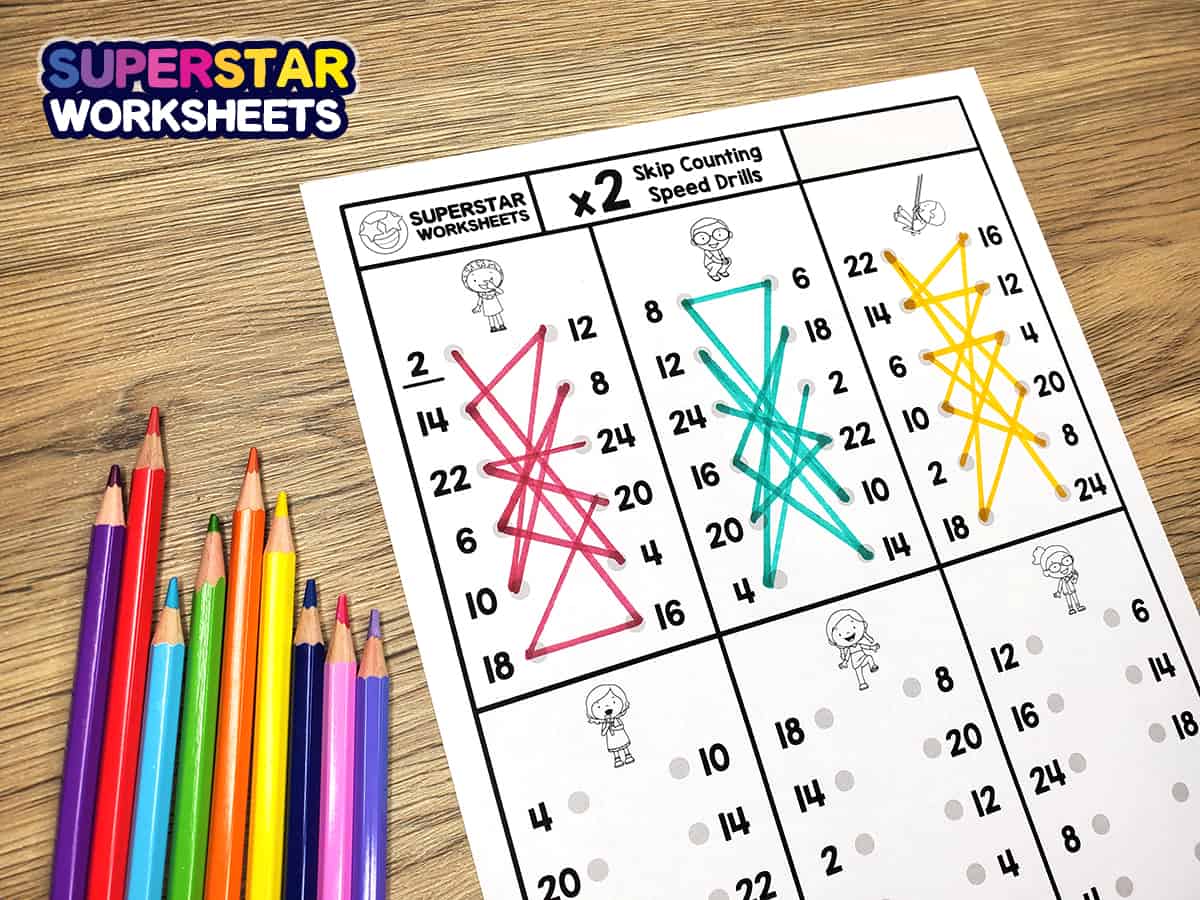 Skip Counting Speed Drills
Our skip counting speed drills are fun and easy to use! Students will start on the underlined number in the left column, then quickly look to find the next number in the sequence from the right column. Once they find the number, they will draw a line from the left side to the next number on the right. They will then bounce back to the left for the next number in the skip-counting sequence. As students practice moving their pencil from left to right and right to left, they will get faster and more accurate at skip counting in sequence.
If you find your students enjoy learning with hands-on activities and math games, be sure to check out our Interactive Math Curriculum. Math Facts Can Be Fun!