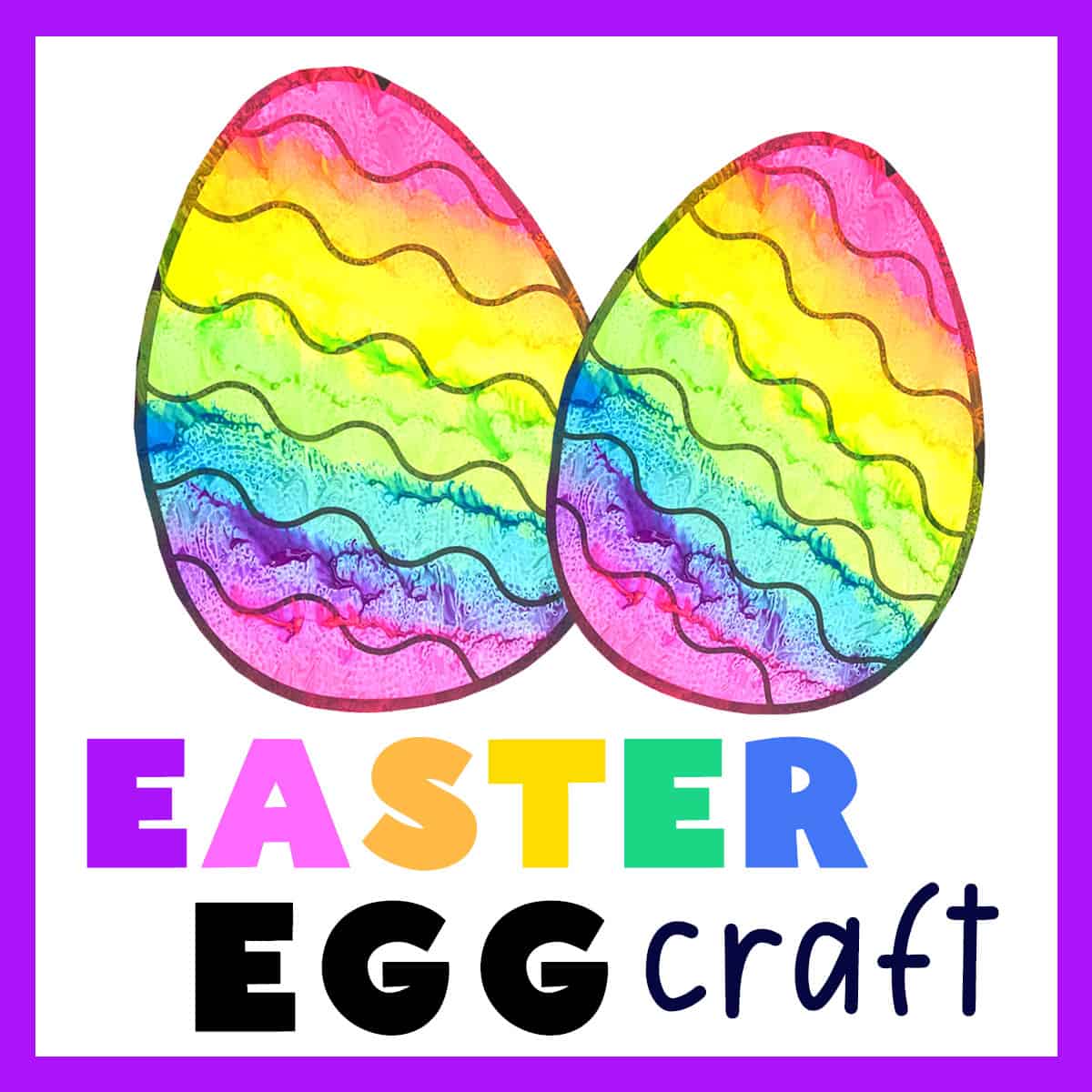 Simple and free Easter Egg Craft for preschool and kindergarten students. Ditch the plastic eggs and recycle the egg cartons this year! If you are needing new and fresh ideas for Easter Egg art projects, try this simple textured, neon watercolor Easter Egg craft tutorial. Featuring a free printable Easter Egg template, and simple materials, this project creates stunning results every single time.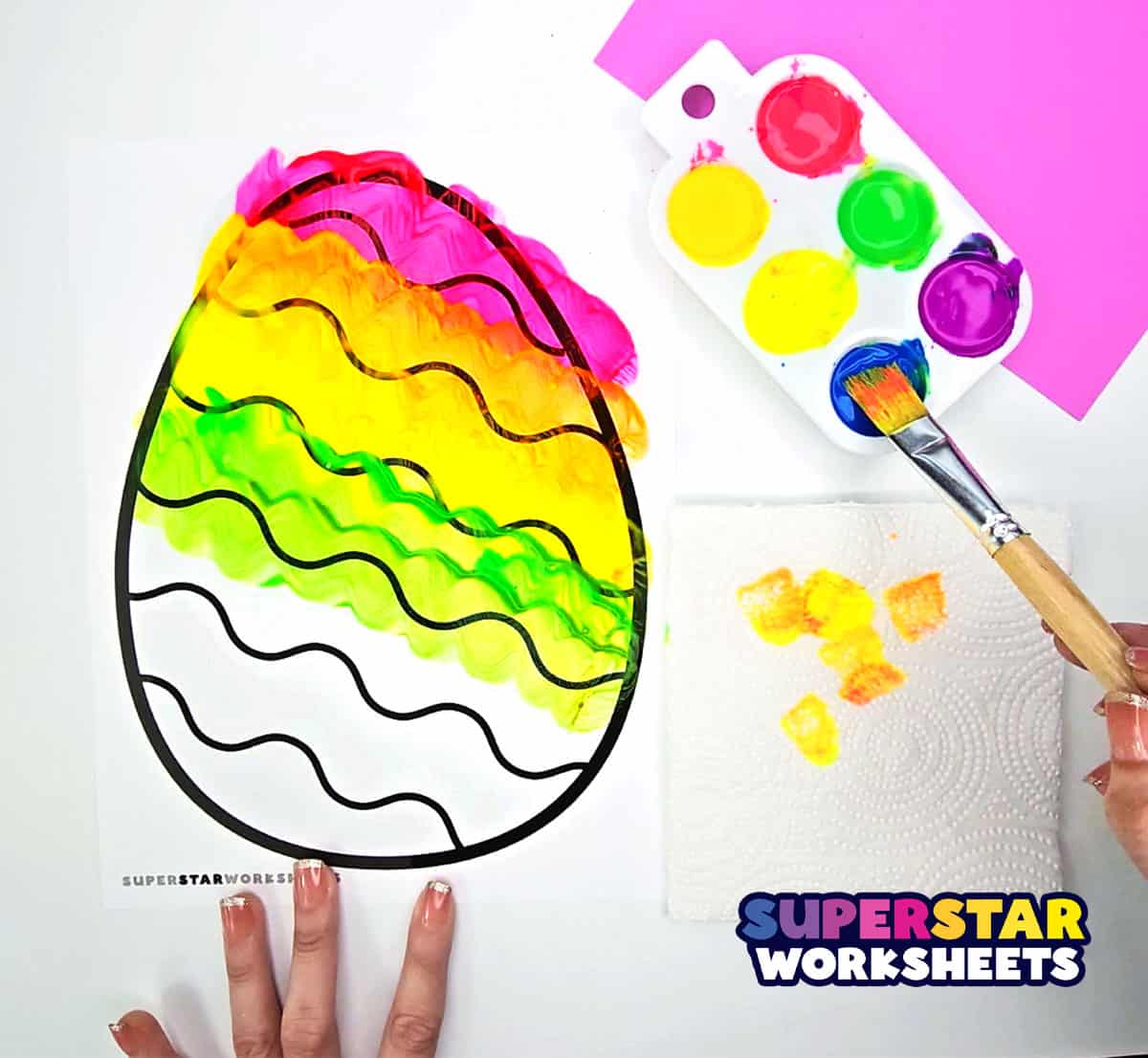 Easter Egg Craft for Preschoolers
This art project might seem simple, but there are plenty of opportunities to teach and learn key art standards. Here are some concepts to keep in mind and to point out as you teach and instruct your students.
Broad Brush Strokes
Pressure & Movement w/Brush Strokes
Color Blending
Small Motor Control
Texture & Printing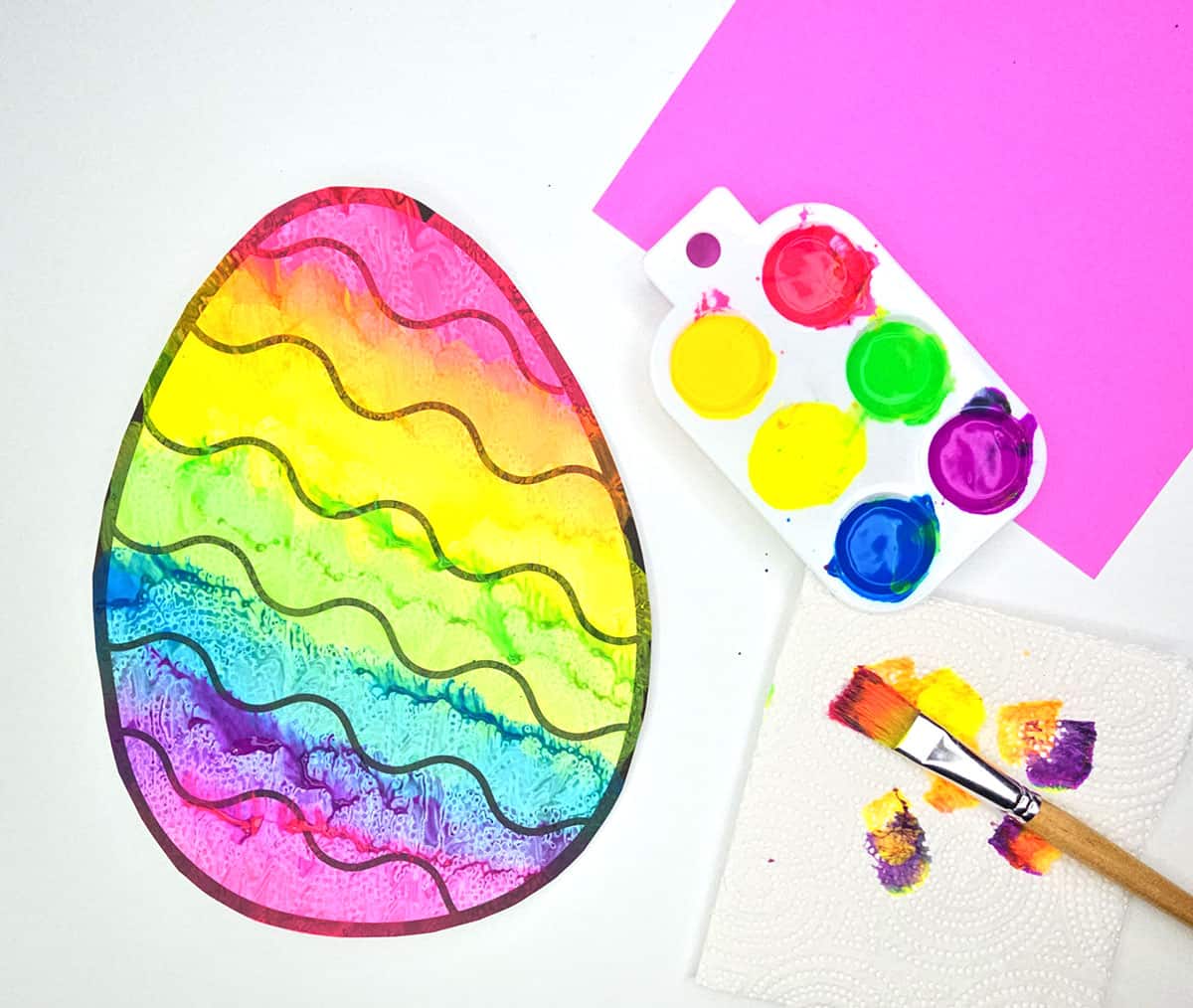 Easy Easter Egg Art Project Materials
For a bright and vibrant Easter Egg, we suggest using liquid watercolors directly without watering them down. Watering the colors down will give you a pastel look that is equally as beautiful, so it's up to you. Print the Easter egg template on cardstock paper for durability. Note that you can scale the size down to create smaller eggs to be used on Easter cards, or classroom garlands and decorations.
Here is a list of materials you'll want to have on hand for your students.
Simple Easter Egg Craft Instructions
Provide students with a variety of liquid watercolor paints. We recommend not diluting them to achieve the brightest hues.
Using a flat wide paint brush, show students how to pick up each individual color and carefully create "wiggles" at an angle across the egg.  Note the slant at which to hold the brush, and the pressure needed to smoosh the bristles into the paper.
This is a super fun technique and students really can't go wrong. With each additional color, you'll want to slightly overlap so the colors blend together. See the video above for details.
While the paint is still wet you can add glitter or stamp texture into the paint by using a paper towel, sponge, or other textured materials.
Once dry, students can cut out the Easter egg as it has nice thick black outlines that are easy for young preschool students to cut out.