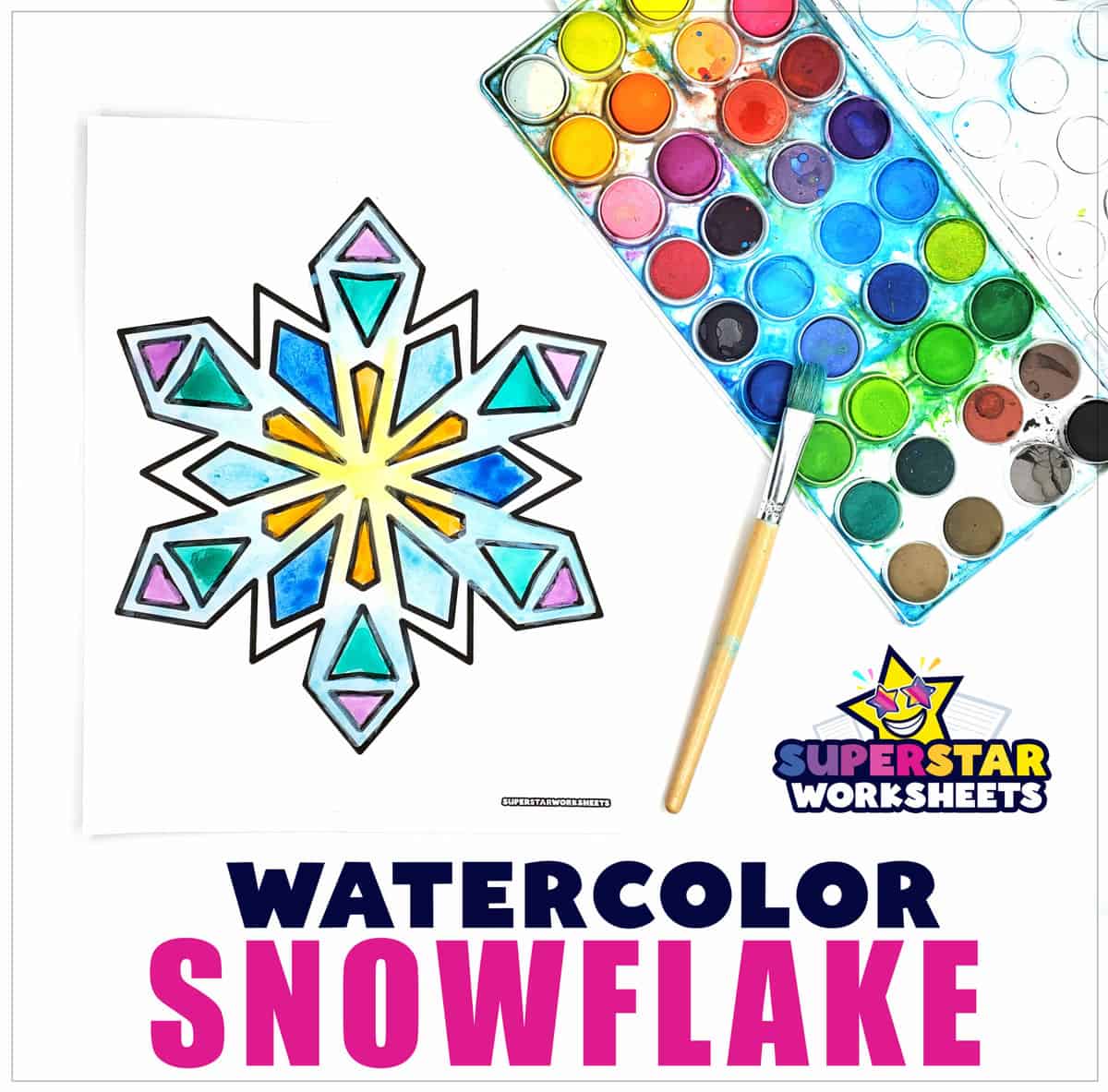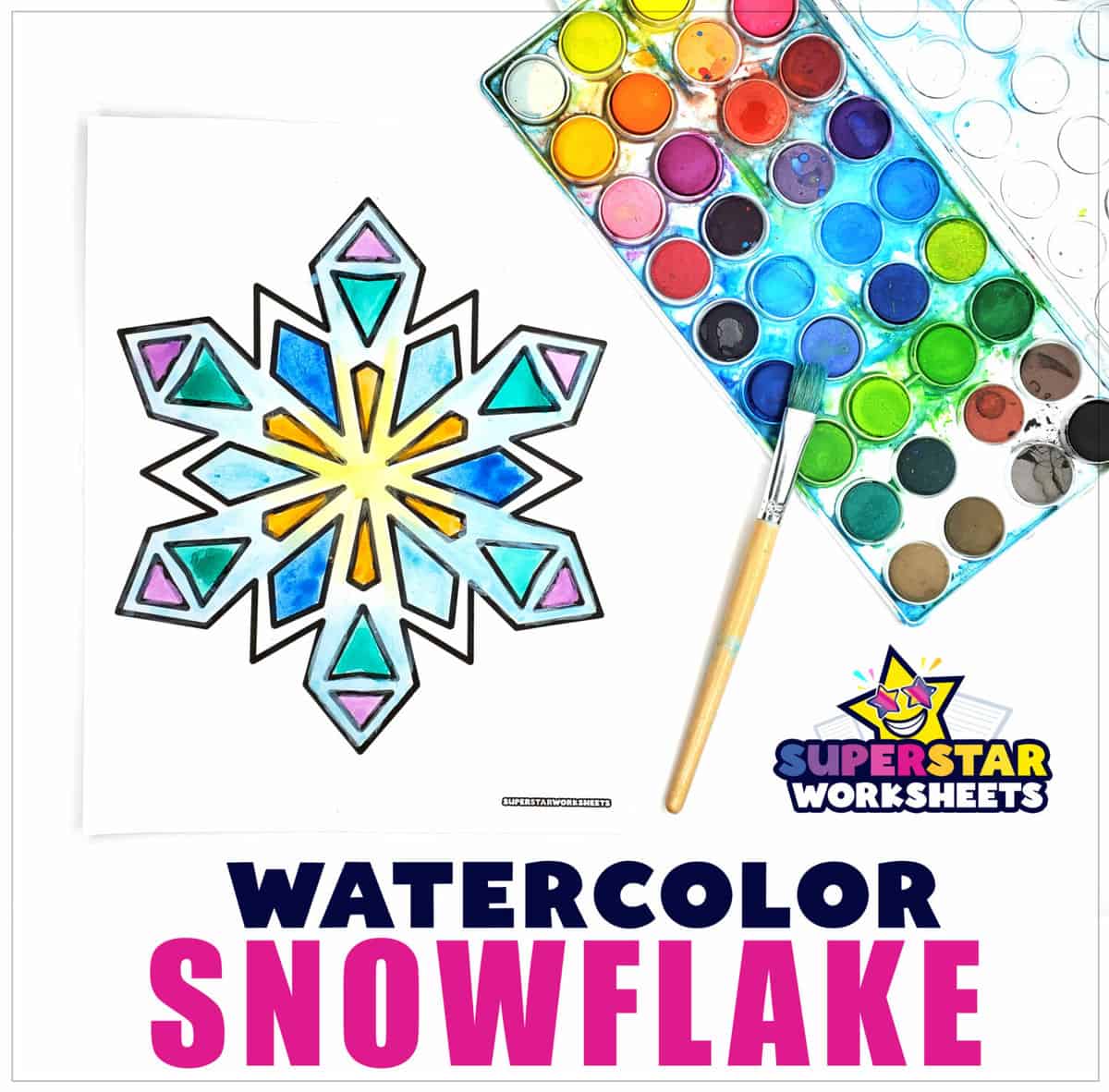 Free watercolor snowflake craft for kids of all ages. This simple watercolor painting activity is great for your winter art projects and doesn't require coffee filters, salt, or any additional materials! Your students will be thrilled with the beautiful results and you'll find links below to over 30 printable snowflake templates they can paint!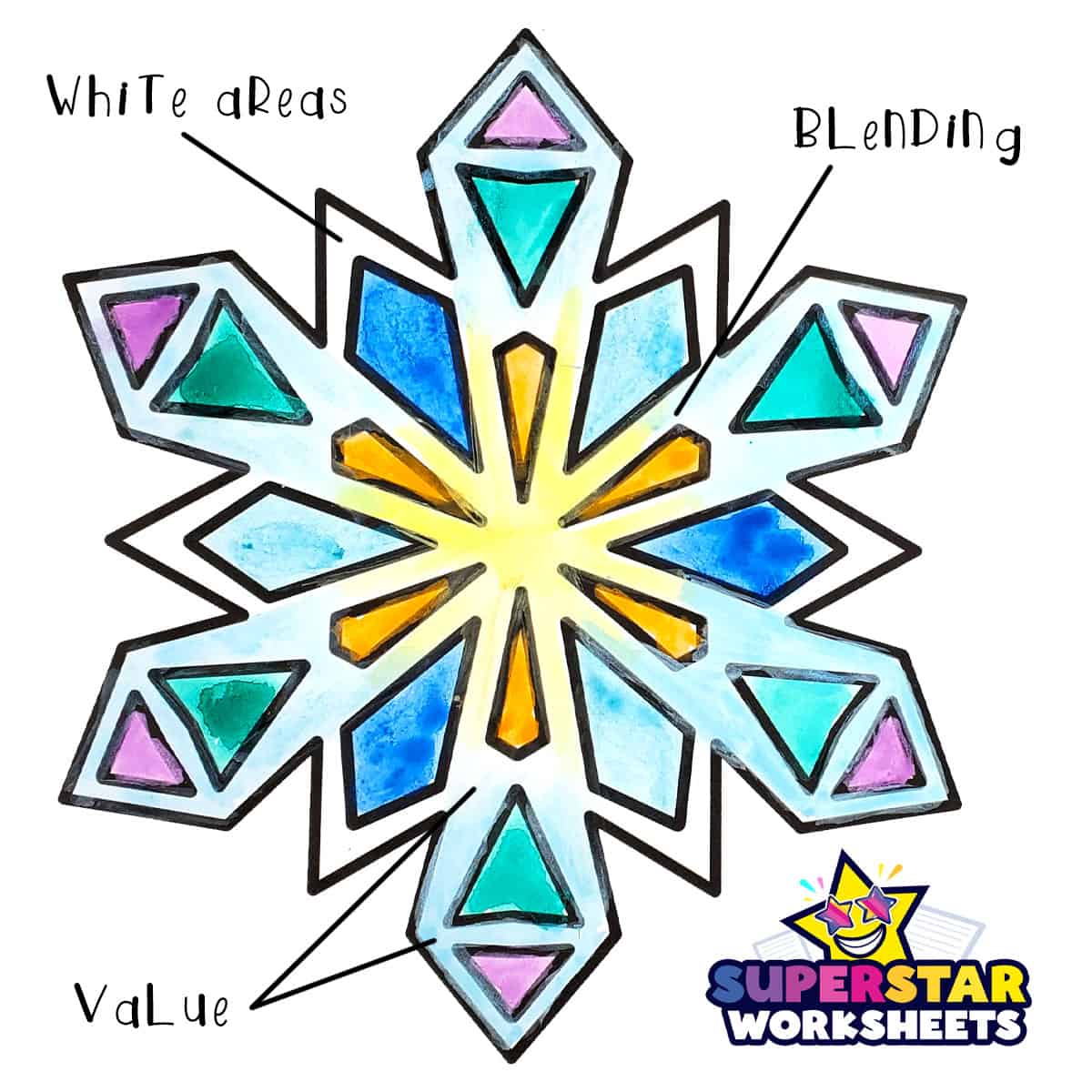 Watercolor Snowflake Tutorial
This art project might seem simple, but there are plenty of opportunities to teach and learn key art standards. Here are some concepts to keep in mind and to point out as you teach and instruct your students.
Watercolor Medium
Blending
Hue & Saturation
Cool Colors
Value
Intentional White Space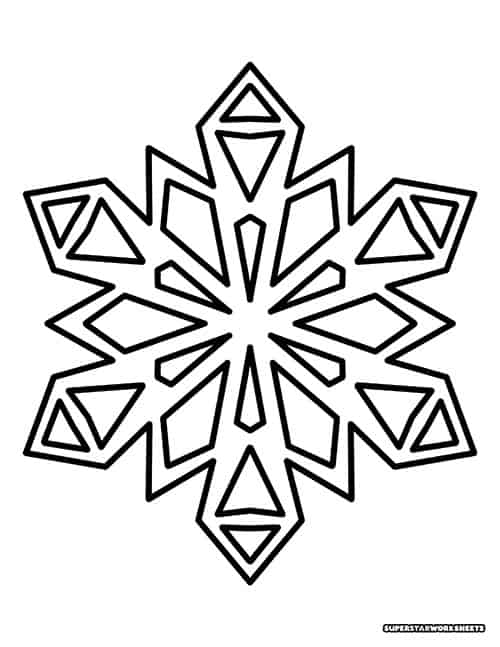 Watercolor Snowflake Craft Materials:
This watercolor snowflake art project requires very few materials, making it the perfect quick free-choice art activity. We recommend setting up a table with many printable snowflake templates for students to choose from. Here is a list of materials you'll want to have on hand for your students.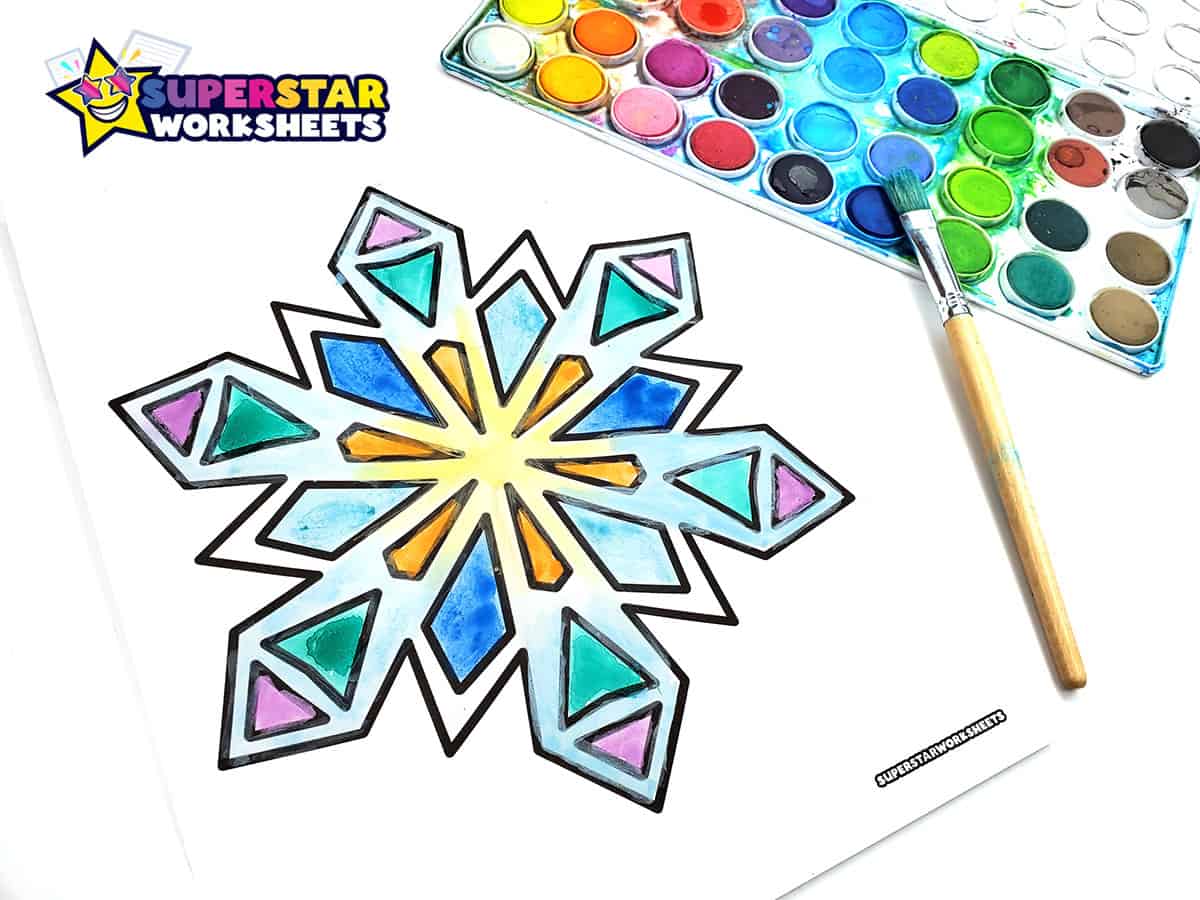 Watercolor Snowflake Craft Instructions:
Print the chosen snowflake template onto cardstock paper. This paper is generally thicker and can withstand more water.
Provide students with watercolors and give them a quick tutorial on how to use them with little water for bold colors, and more water for less saturated, washed-out colors. In the photo example above you can see that some areas are bold and bright and some are watered down. Some colors blend into other colors.
With snowflakes being white/transparent, show students that sometimes white areas can enhance their artwork. In the example above, the pointy edges are intentionally left blank.
If your students are able to paint smaller, more detailed areas, you might consider offering a section of our free printable snowflake coloring pages. The designs are much more intricate and detailed. Additionally, we have an amazing bleeding tissue paper snowflake art project your older students will love.