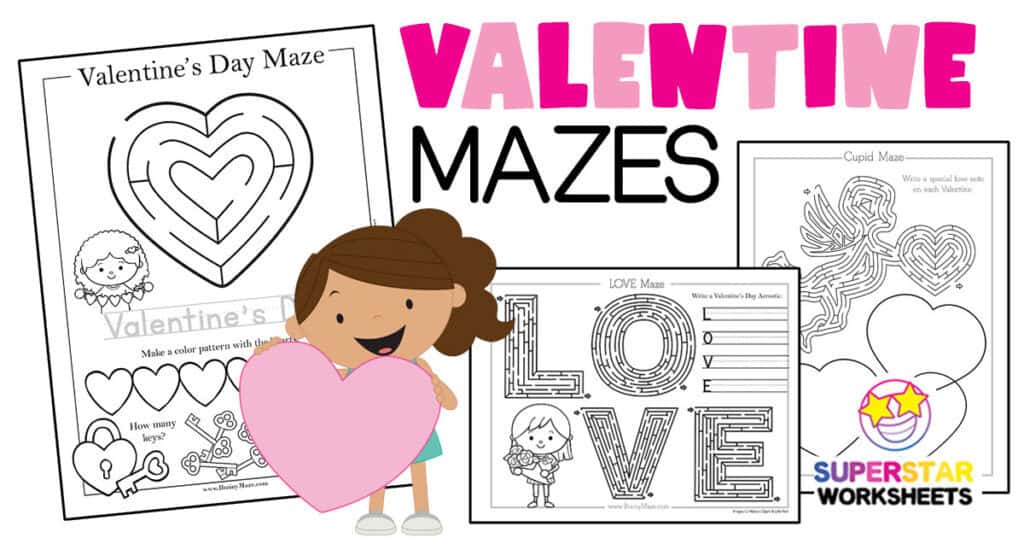 Free Valentine's Day mazes, printables, and activity pages for kids! A collection of Free Valentine's Day Mazes featuring a heart, a teddy bear, cupid and the word, "LOVE" This set is great for small motor control practice and includes many opportunities to trace and draw. A LOVE-ly collection of mazes for Valentine's Day. These Junior mazes are filled with hearts, love bugs, cupid and love letters. Perfect for younger students.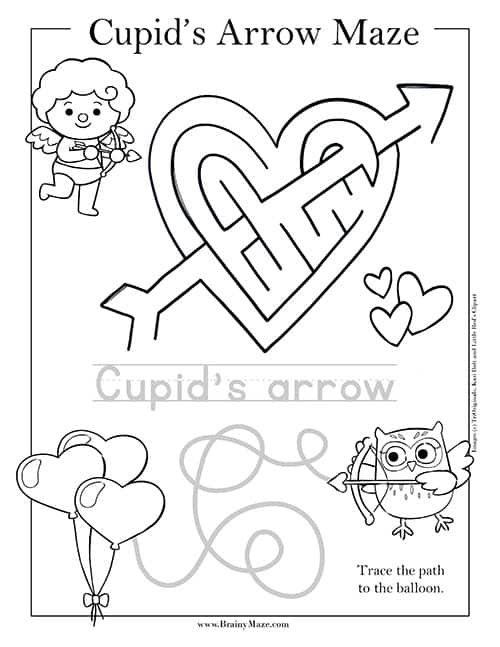 It wouldn't be Valentine's Day without Cupid! This heart maze is full of love and students practice their tracing skills below.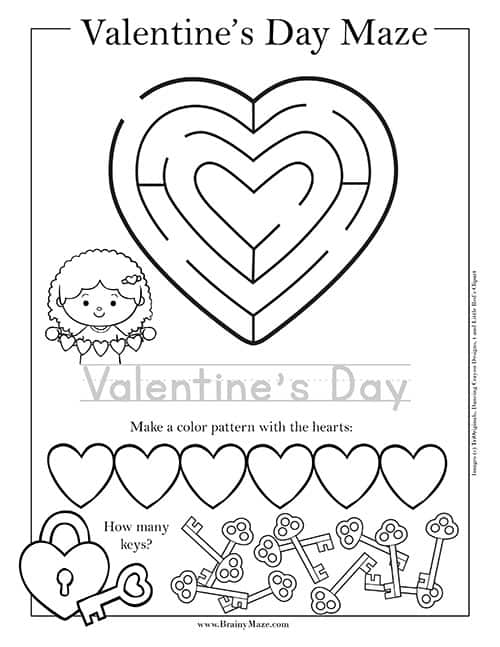 This worksheet features a heart maze, heart coloring patterns and count the keys challenge,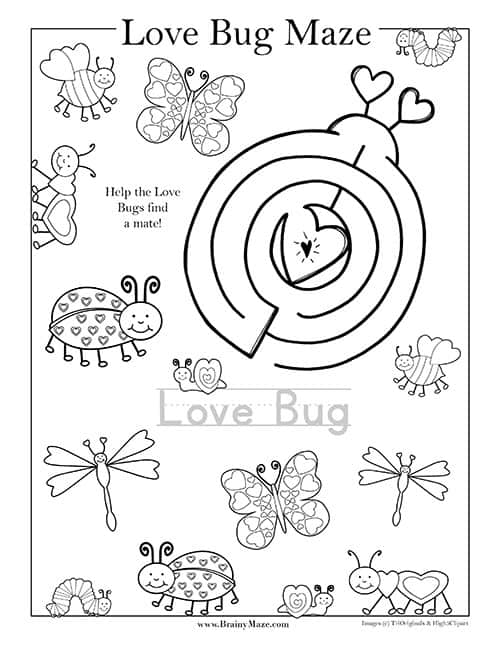 These love bugs each need a mate! Help them find the perfect match then solve the love bug maze.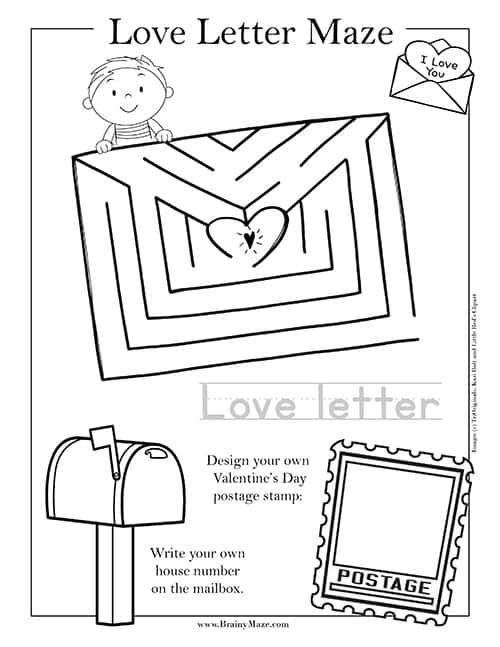 Wait a minute Mr. Postman! This Valentine's Day Maze features a tricky love letter to solve. Student practice handwriting then design their own Valentine's Day stamp.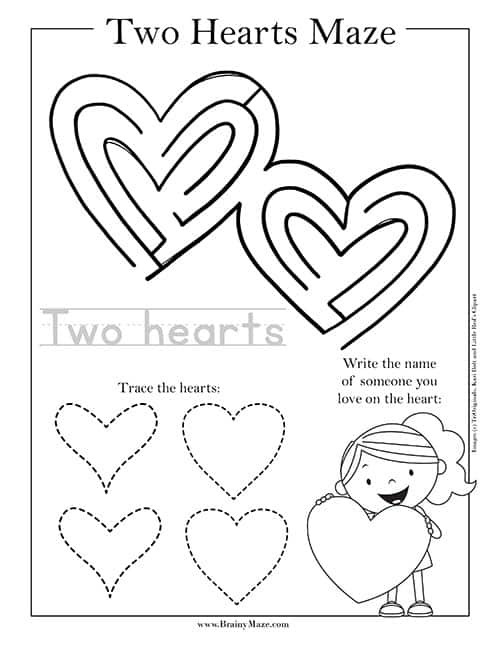 A free printable maze featuring two hearts together. Students practice handwriting, drawing hearts and writing below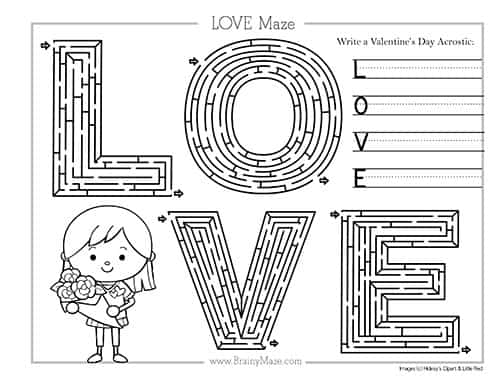 Students work their way through the word L-O-V-E then write an acrostic poem about Valentine's Day. This makes a fun keepsakes for your students to bring home.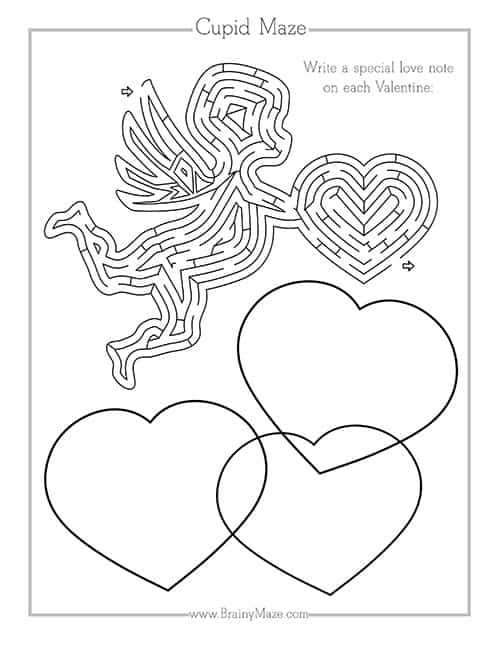 A free Cupid shaped maze for kids with a small writing activity below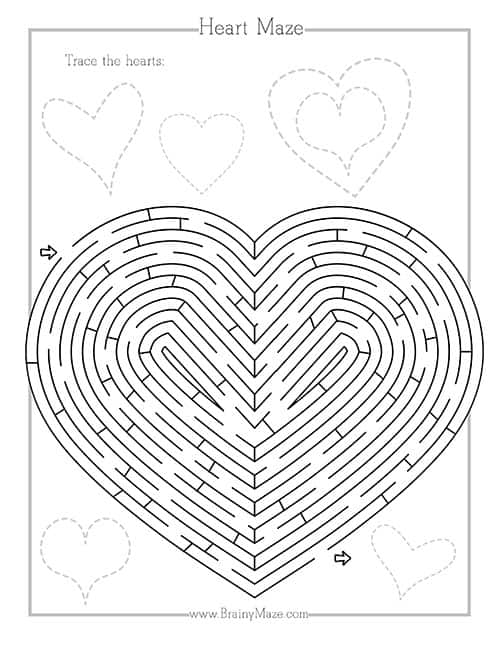 A free Heart shaped Maze for Kids. Tracing Hearts are provided for extra practice.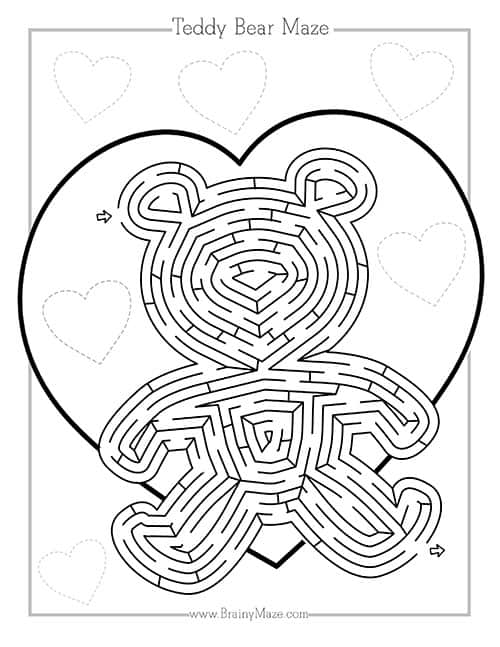 Free printable Valentine's Day maze featuring a fun teddy bear and hearts to trace and color