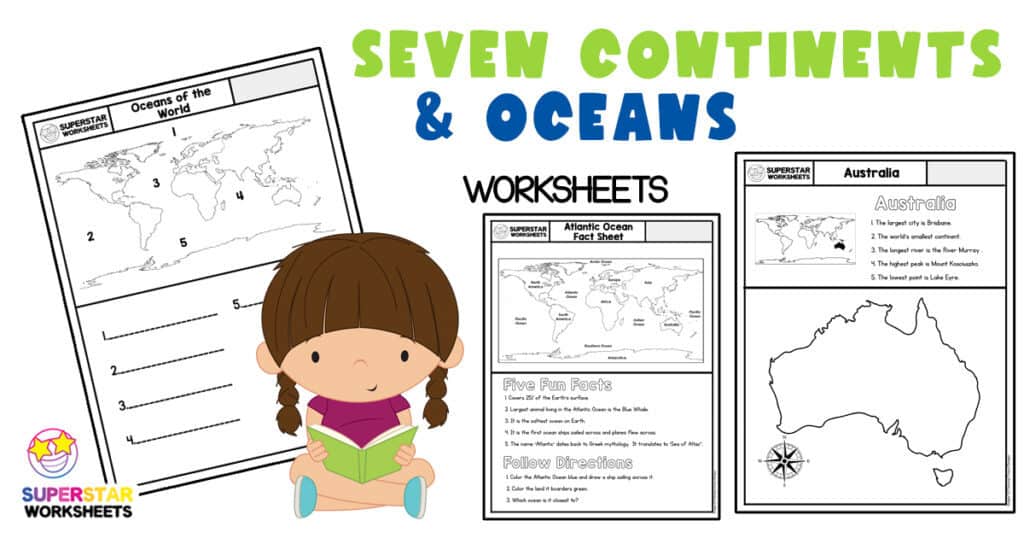 Our Seven Continents and Oceans Worksheets are a passport to fun and learning for your students' growing minds. These world map worksheets will help them learn the seven continents and 5 oceans that make up this beautiful planet. Geography opens beautiful new doors to our world. Download these free printable worksheets and get your expand your students' horizons. Click here to see our other fun and educational items to add to your geography curriculum.
Seven Continents Worksheets
Our set of the seven continents will help your students understand and break down the parts of the earth. Each continent gets a single page for your students to read, fill in and explore. Try having your students draw in the areas listed in the facts. Or use them as a starting point for research.
Ocean Fun Facts
It is time for your students to learn about the beautiful oceans that surround the seven continents. Our ocean worksheets will help your students learn fun facts as they read, follow directions and color each worksheet. Knowing more about our oceans will open up so many new worlds for your students, making these great for your geography curriculum.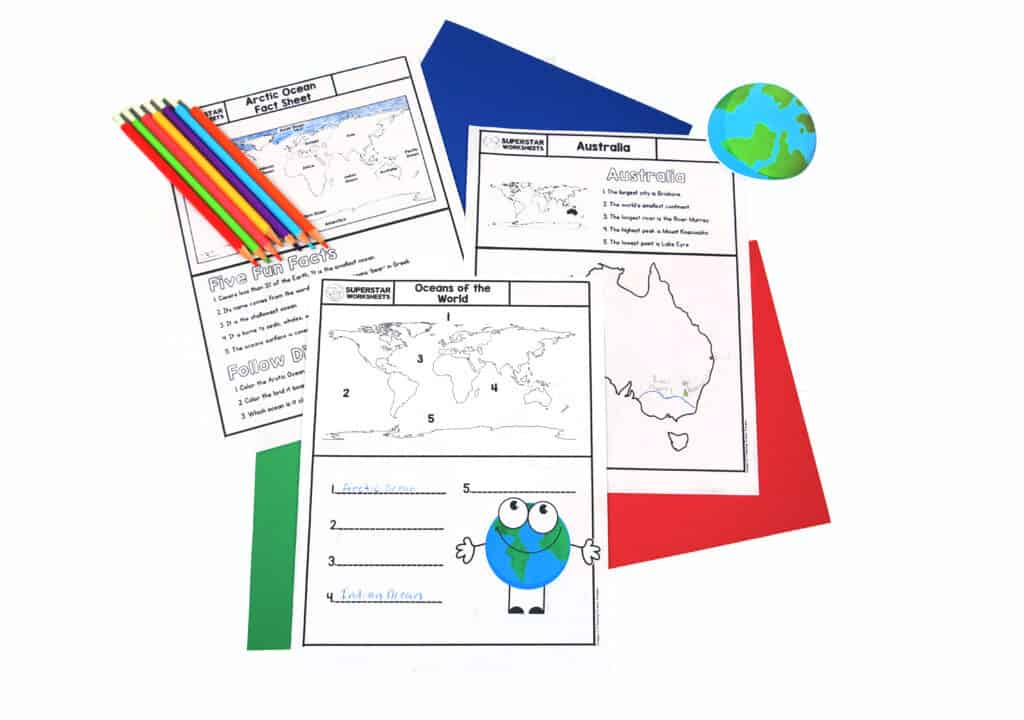 Quizes & Fun Games with Oceans & The Seven Continents
Now that your students have a basic understanding of the oceans and seven continents, we suggest you use these world map worksheets to help them retain what they have learned. From labeling, coloring, and more, your students are sure to have fun while they learn about our world.