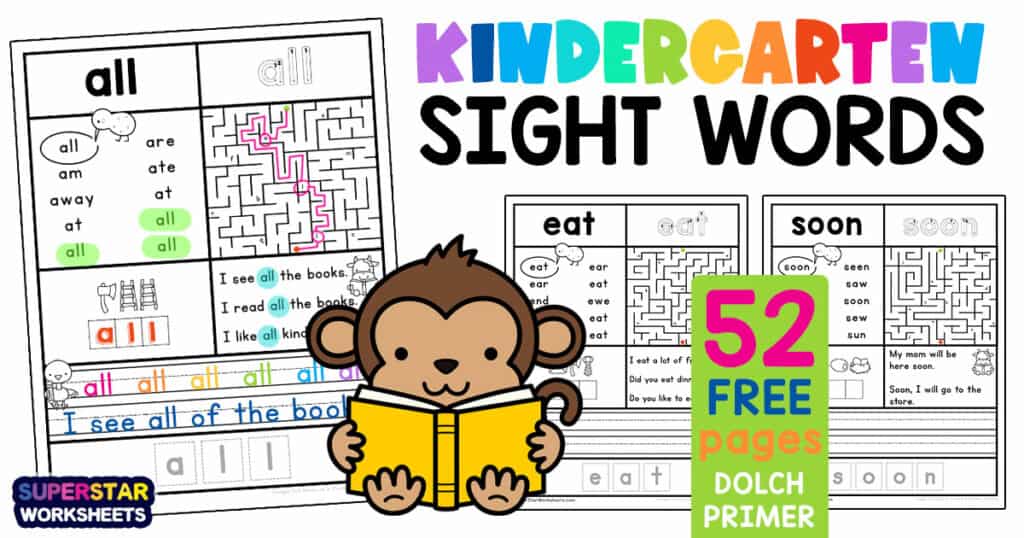 FREE Kindergarten Sight Word Worksheets with reading, fine motor, and writing practice. These free printable worksheets are great for kindergarten students with spelling and beginning letter sounds.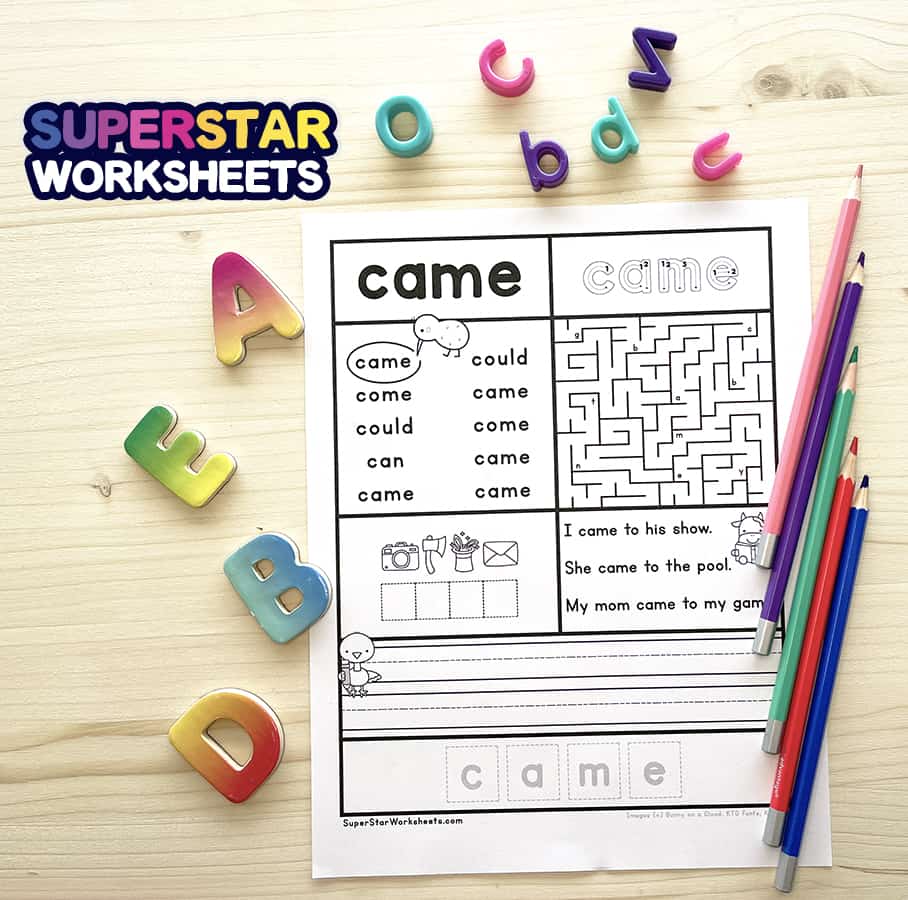 Kindergarten Sight Word Worksheets
Use these FREE Kindergarten Sight Word Worksheets to teach important reading, writing, and spelling skills. Students will practice identifying beginning sounds along with recognizing whole sight words with these engaging printables. Practicing a word a day or practicing a word a week? Either way, you can print these sight word worksheets to engage students in a variety of rich learning experiences.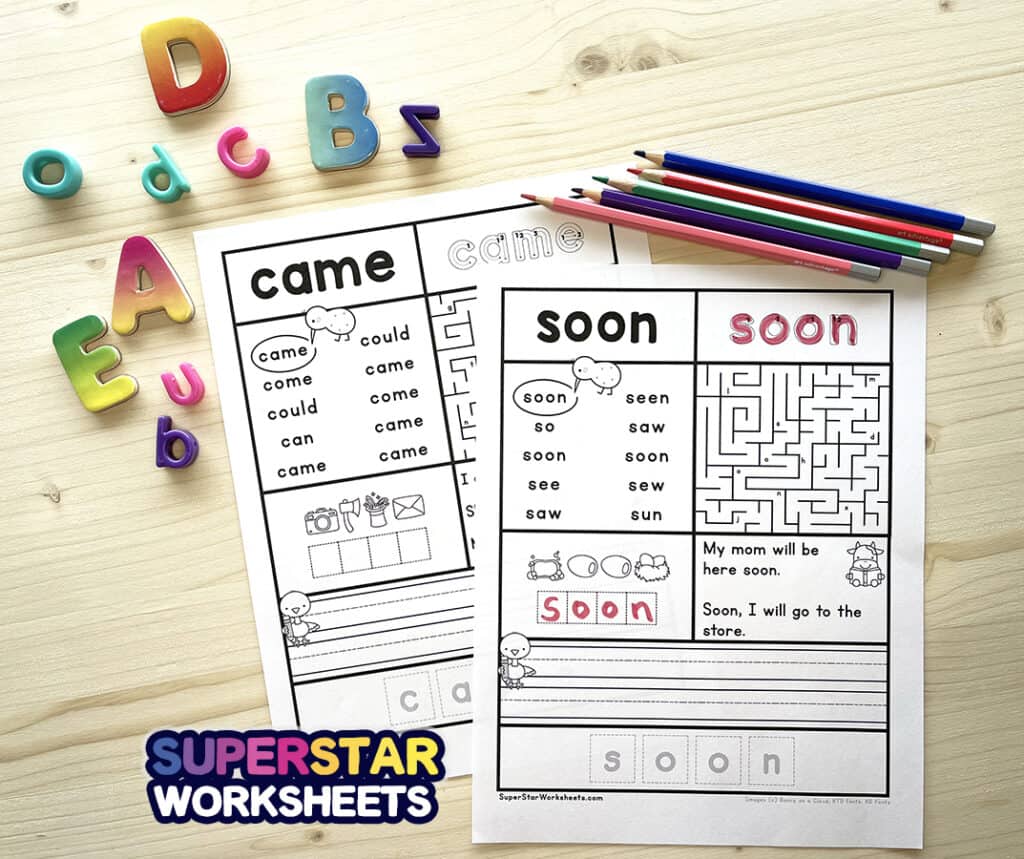 Kindergarten Sight Word Worksheets PDF
These kindergarten sight word recognition printable worksheets are perfect for kindergarten students to practice their sight word learning. Each page can be printed, laminated, or put into a page protector, and given to students to practice with dry-erase or wet-erase markers. Are your students ready for even more? Practice reading sight words with these interactive printables, then play the Sight Word Games for extra practice and fun!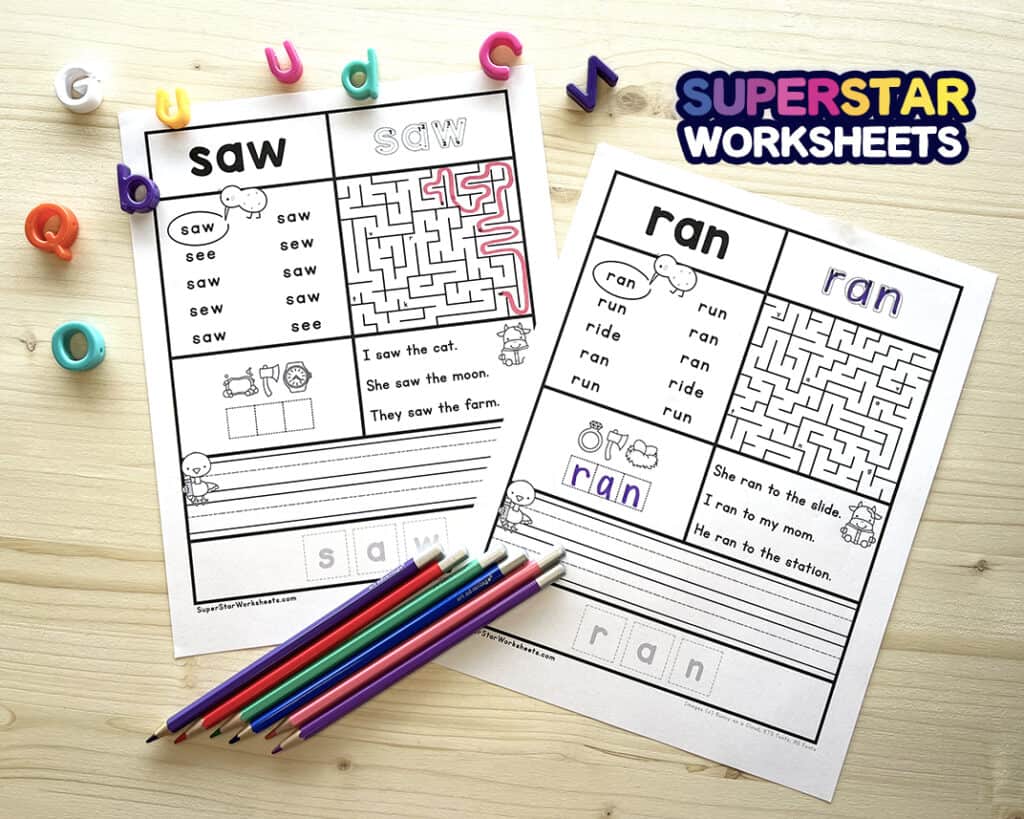 Sight Words for Kindergarten Worksheets
Your kindergarten students will enjoy our tracing, reading, and fine motor practice printables. Students can work individually, in small groups, or in whole groups with the teacher to practice a variety of reading and writing skills. Students would love a book written by them! Create a sight word practice book with the finished pages by binding all of the pages together. To give students even more writing and spelling practice, check out our Sight Word Worksheets.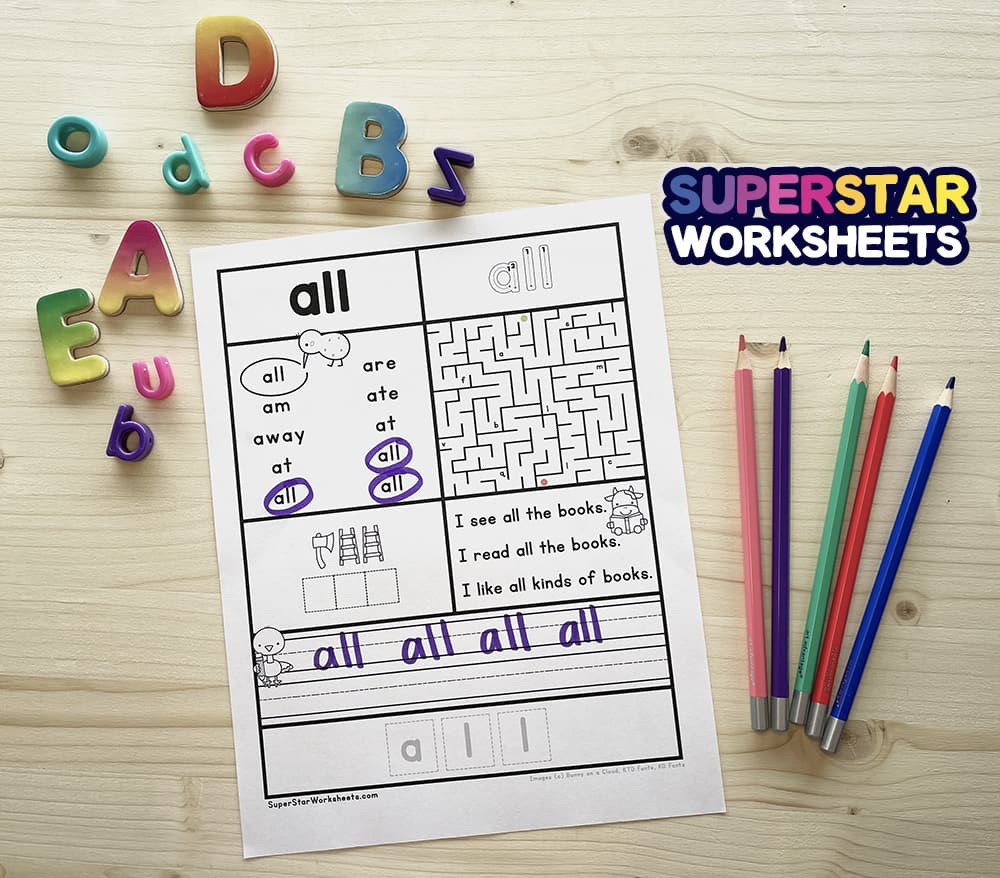 Kindergarten Sight Word Worksheet
Printable Kindergarten Sight Word Worksheets
Free Kindergarten Sight Word Printables