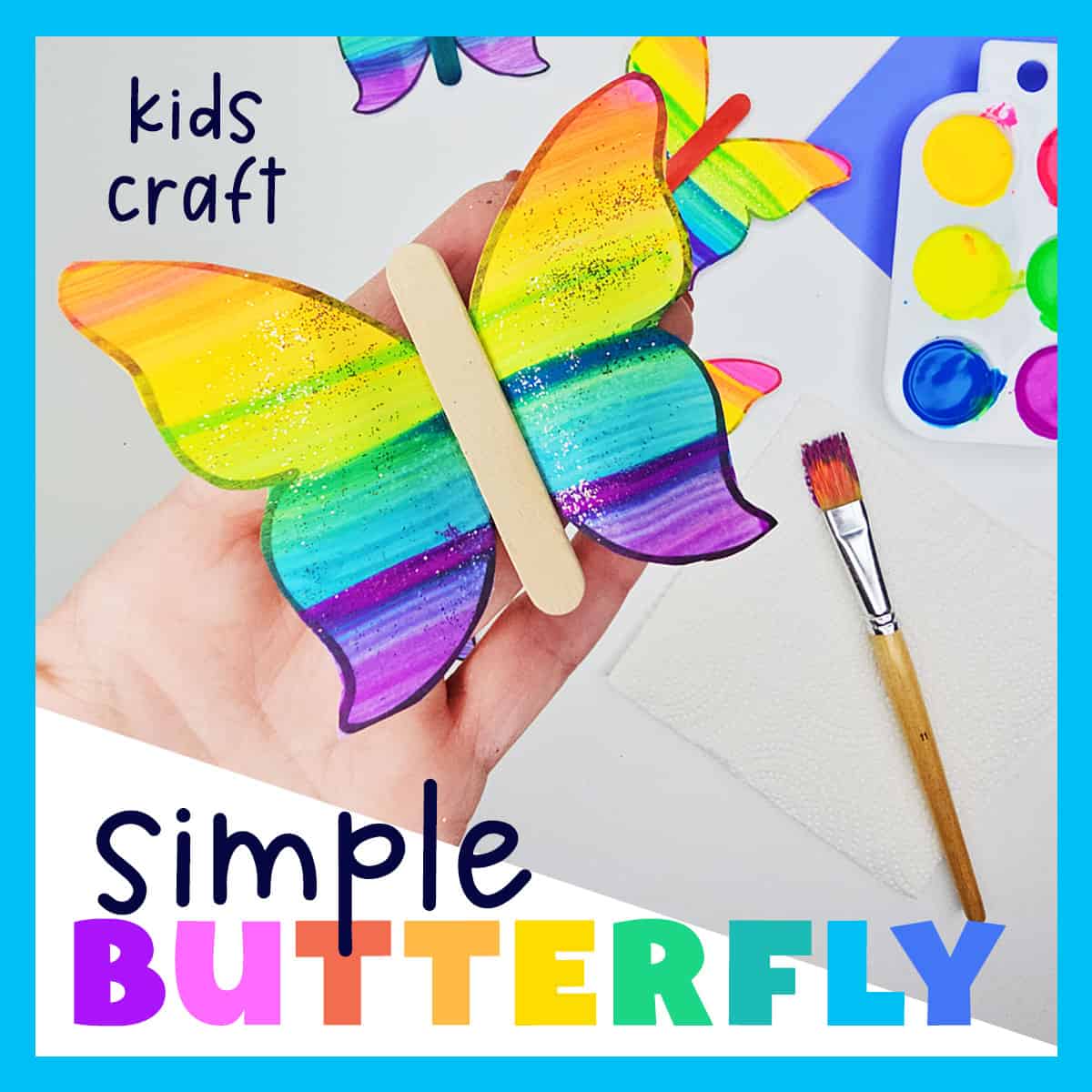 Free and simple preschool butterfly craft for kids! This butterfly art project is perfect for your preschoolers as it requires very few materials but creates beautiful results. Print our free butterfly craft template and pair it with your favorite watercolor paints for an easy spring art project for PreK. This simple butterfly has 3D butterfly wings and a mini craft stick for a body.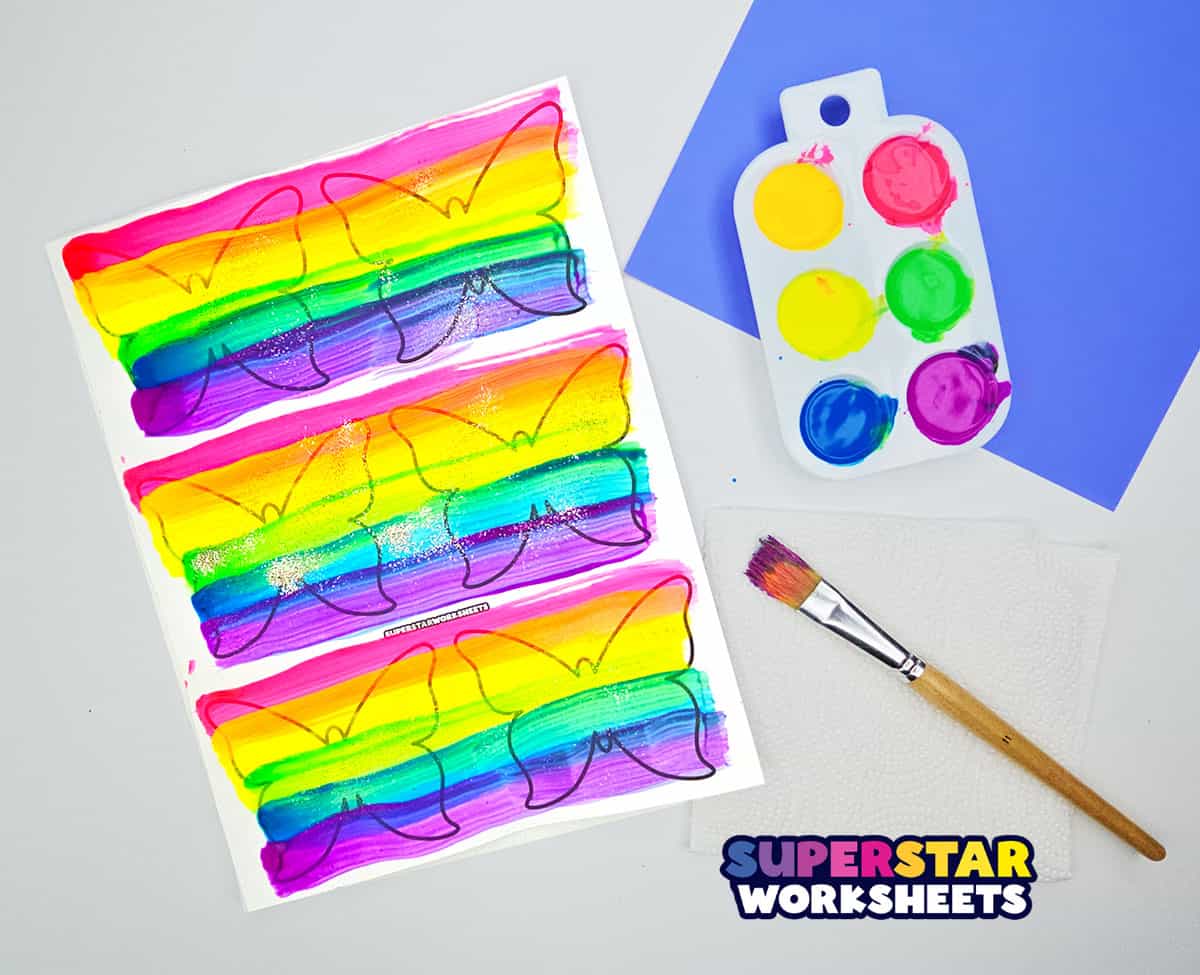 Easy Butterfly Craft for Kids
This art project might seem like a simple paper butterfly craft, but there are plenty of opportunities to teach and learn key art standards. Here are some concepts to keep in mind and to point out as you teach and instruct your preschool and kindergarten students.
Flat Broad Strokes (Small Motor Control)
Color Blending
Patterns
Scissor Skills
Paper Folding & 3D Art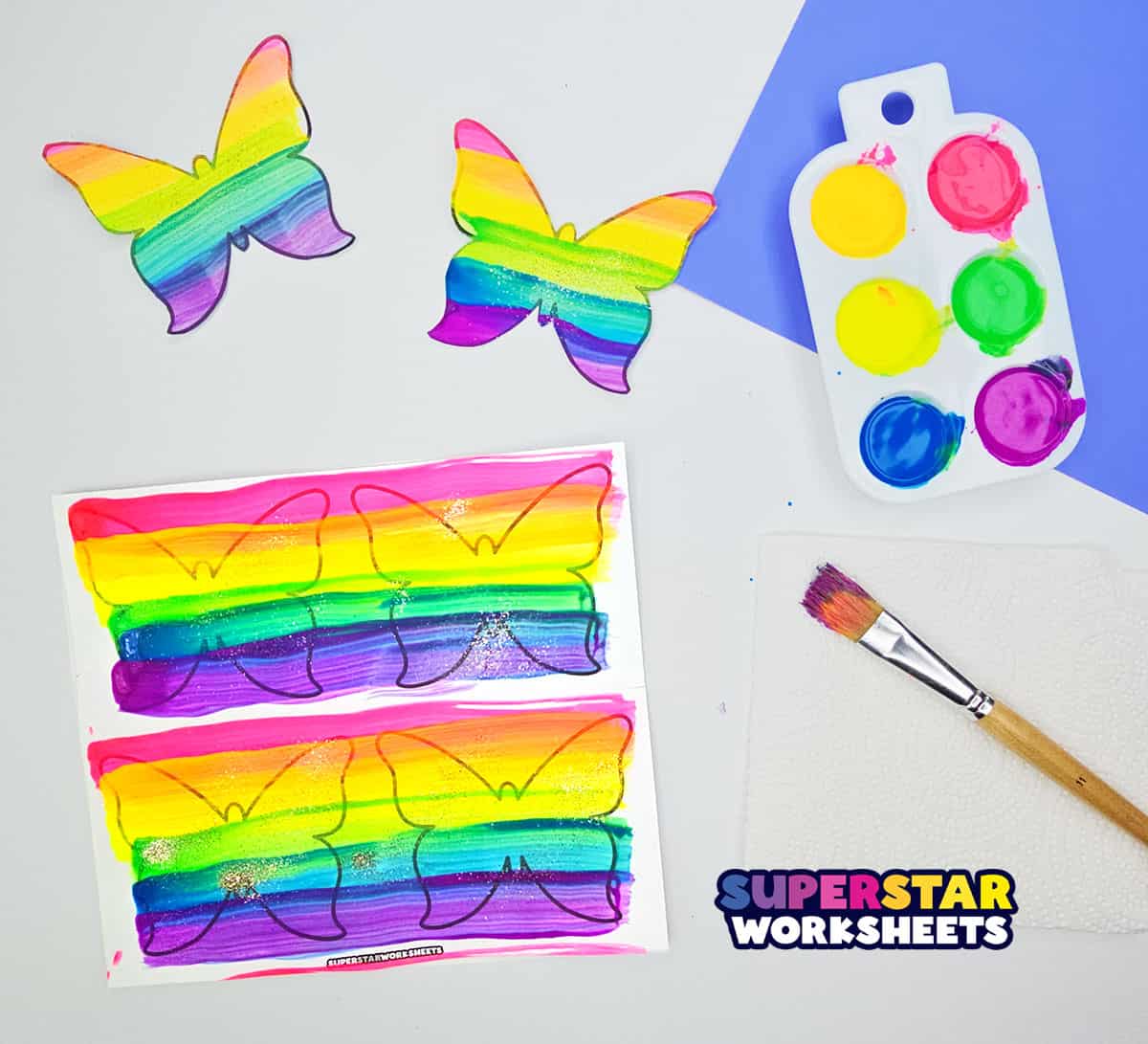 Butterfly Craft for Preschoolers
We recommend printing the template on cardstock paper for durability. It will help the paper stand up to the wet paint, and will be easier for small hands to cut out the butterflies when complete. If children are frustrated by the cutting, you can work as a team by having them cut and separate the butterflies while a parent or teacher cuts the closer details.
Here is a list of materials you'll want to have on hand for your students.
Butterfly Preschool Craft Instructions:
Provide students with a variety of liquid watercolor paints. We recommend not diluting them to achieve the brightest hues.
Using a flat wide paint brush, show students how to pick up each individual color and drag the paint across the page from left to right. With each additional color, you'll want to slightly overlap so the colors blend together. See the video above for details.
While the paint is still wet you can add glitter or stamp texture into the paint.
Once dry, students can cut out each individual butterfly. If you're doing this craft with younger preschool students, there will likely be some assistance here with the detailed cutting.
To make a 3D butterfly, show students how to fold over the wings as seen in the video. Use mini popsicle sticks for the center of the butterfly's body. You can carefully round out the wings to make the butterflies look more realistic.
Provide students with small black pens to add details to the butterfly body or to draw in eyes if desired. Wiggle eyes would probably look adorable as well.
Hang your beautiful butterflies around the classroom or encourage your students to spread the LOVE and share with friends and family.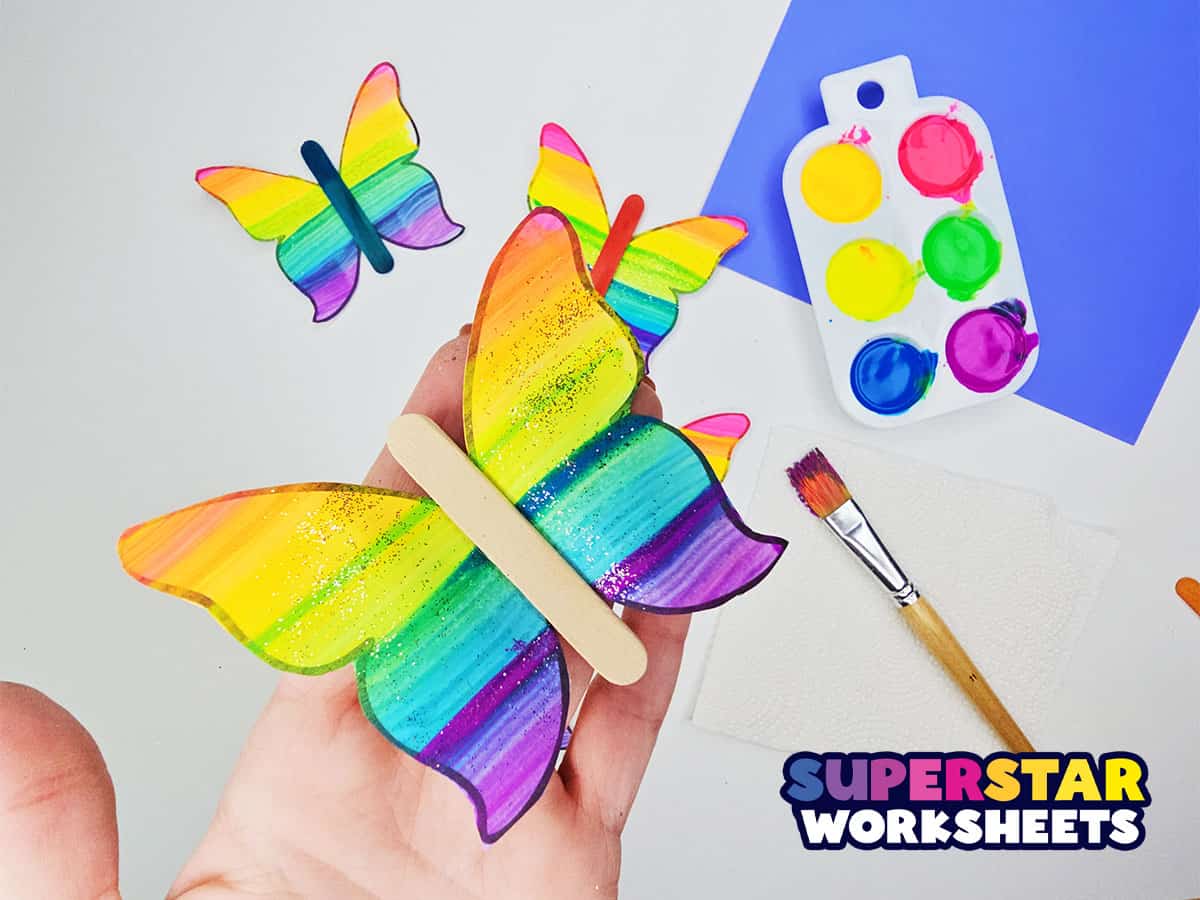 Easy Butterfly Craft Ideas
Here are some variation ideas to the project so that you can use what you already have on hand in your preschool classroom.
Try this amazing butterfly chalk pastel technique with your mini butterflies.
Alternatively, students can use pipe cleaners or mini pom-poms for the body as well.
Create a butterfly garland by gluing a long string to all the butterflies and hang the garland in your classroom.
You can expand the learning by printing more butterfly templates, butterfly coloring pages, or teaching the butterfly life cycle.