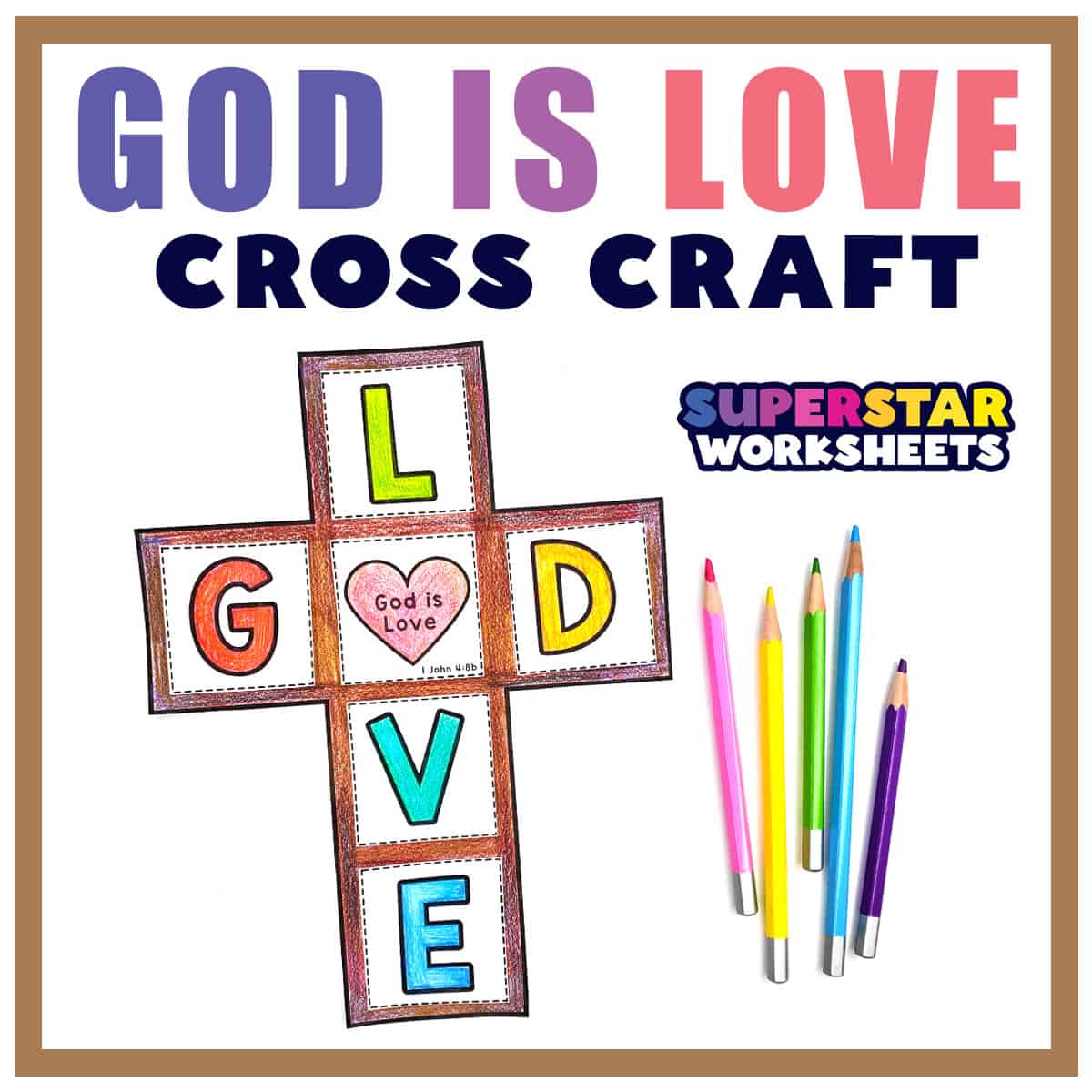 Free printable God is Love Cross craft for Valentine's Day Bible Lessons. This simple cut-and-paste cross art project is just the right size for preschool and kindergarten Sunday School lessons. Pair this project with a lesson on God's Love, or even an Easter lesson, and your students will have a beautiful keepsake to take home as a reminder. If you are looking for more holiday fun, try our Jesus Loves Me Valentines Day Bible Activity Pack.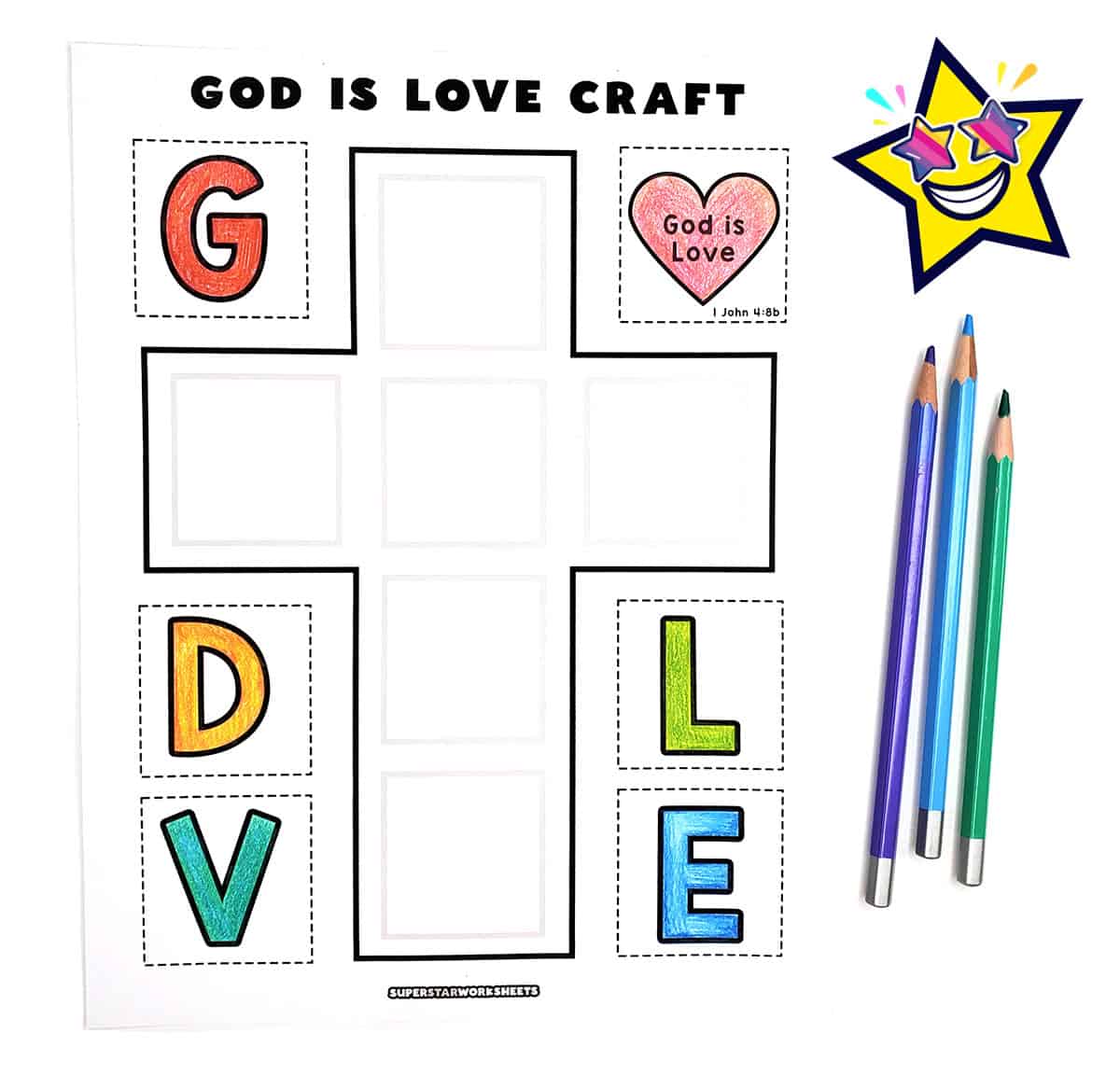 This printable cross art project includes the cross template, and all letters to cut out. The letter "O" in the center is replaced by a heart with a section of the Bible verse from 1 John 4:8b, "God is Love." The project is assembled similarly to a crossword puzzle.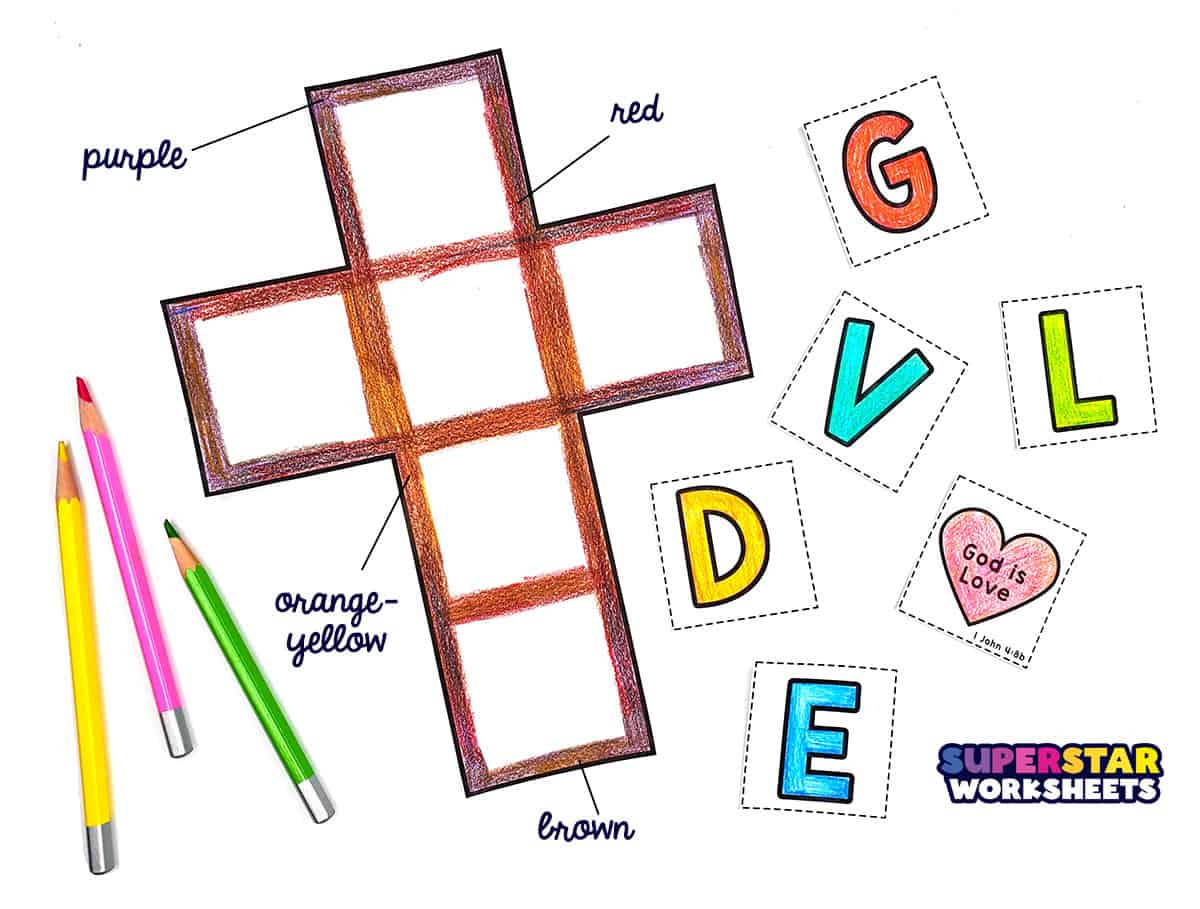 Printable Cross Craft for Kids
This art project might seem simple, but there are plenty of opportunities to teach and learn key art standards. Here are some concepts to keep in mind and to point out as you teach and instruct your students.
Blending & Mixing Colors (See example above)
Shading
Fine Motor Skills (Cutting and Pasting)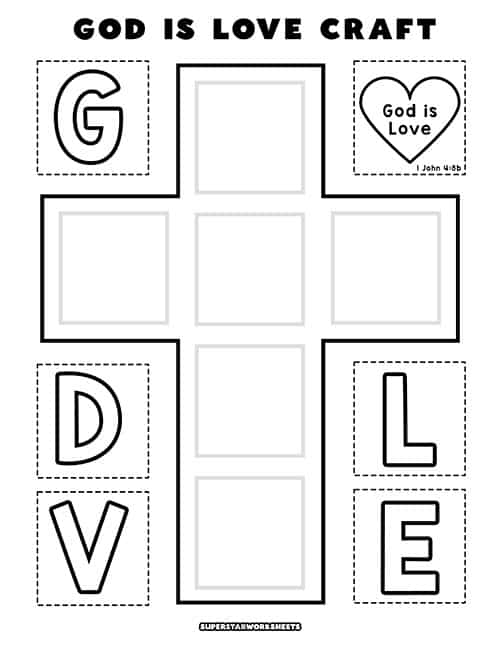 God is Love Craft for Kids Materials
We recommend printing this project on white cardstock paper for durability. That way your student's can take home their project and display them for a long time. Additionally, colored pencils and pens don't bleed through the paper so you'll have beautiful, vibrant keepsakes.
Here is a list of materials you'll want to have on hand for your students.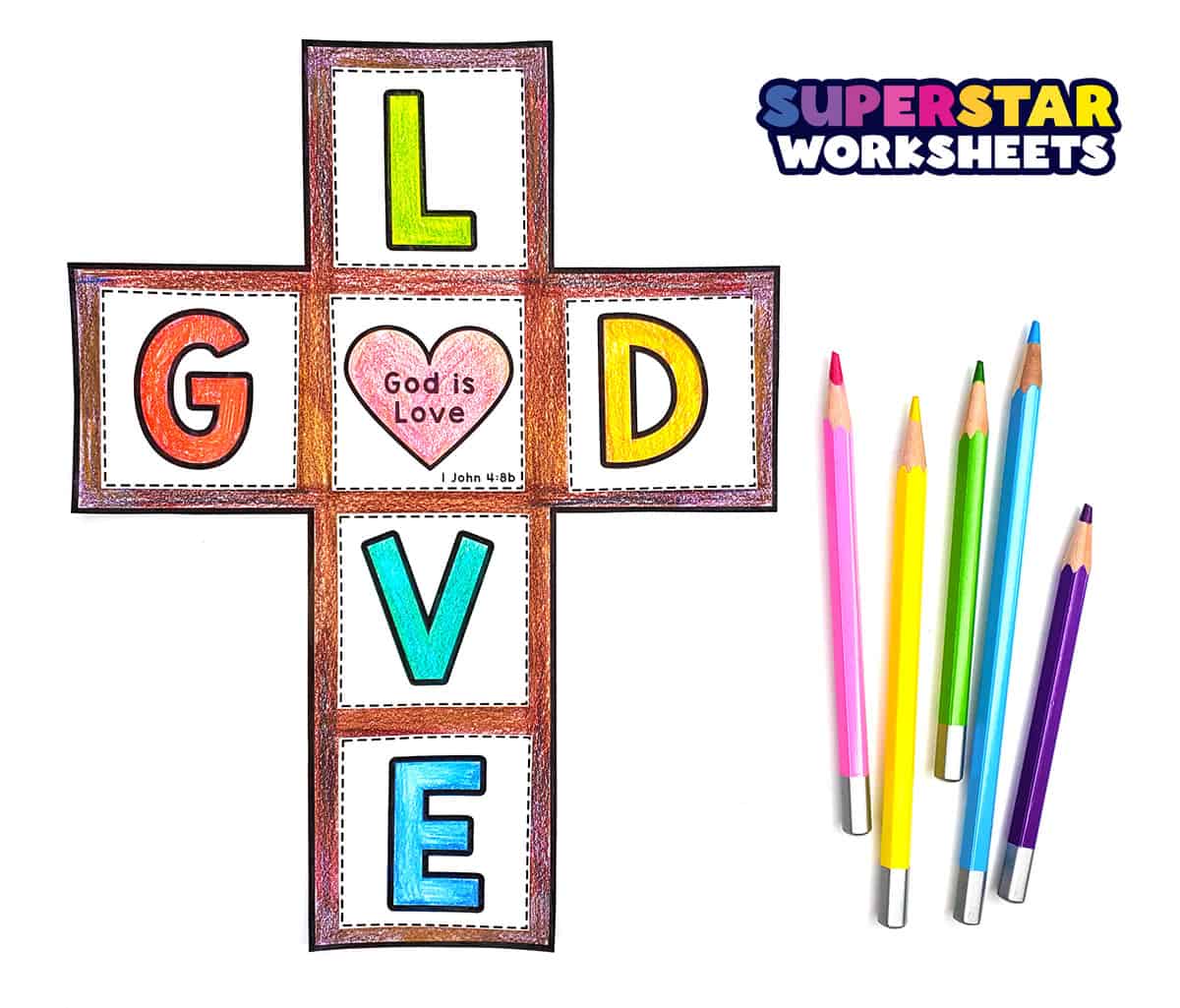 Preschool Cross Craft Instructions
We recommend that students color in their art work before cutting. That way the edges will be kept intact and the lines will stay crisp.
More than brown! Show children how to blend multiple colors on the cross. In the photo example, a few scrolls up you can see that we've used brown, red, orange, yellow, and even purple to color this cross. Darker colors blended around the edges, and lighter yellows blended near the center. This is subtle but will give the "wood" character and is a great skill to build with your students.
After coloring, students can cut out the letters and assemble them onto the cross.
If you like, you can provide students with bright and colorful neon cardstock as a backdrop for their project. This is a great idea if you are displaying student work on a bulletin board as it will add pops of color to your classroom.