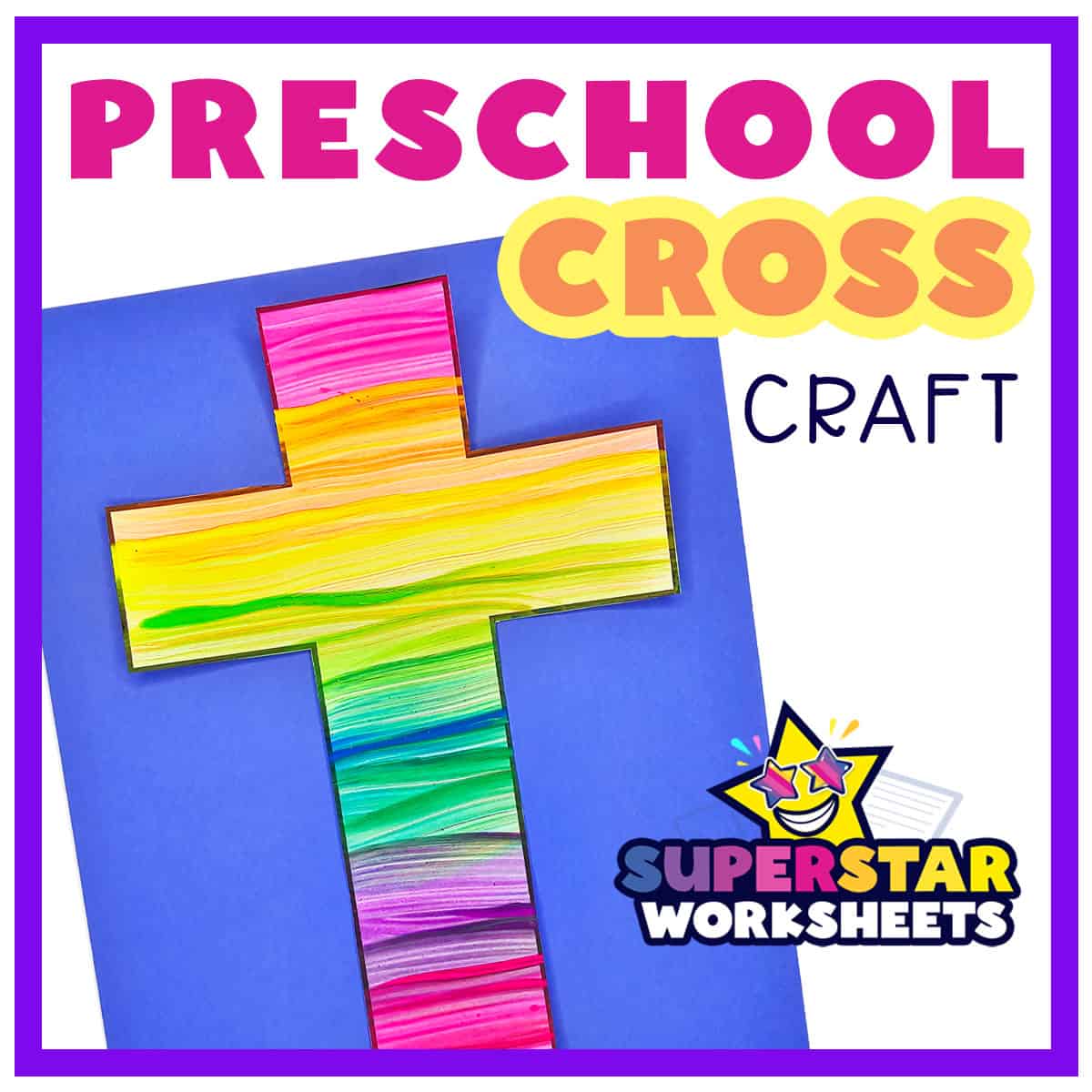 Your preschool students will LOVE this simple yet vibrant cross-craft featuring a colorful blend of beautiful watercolor paints. This simple cross art project is easy to setup and your students will have beautiful Easter crosses to take home with them. Just look at all those beautiful lines!
Preschool Cross Craft Tutorial
The key to this preschool art project is lots of blending! In fact, if you watch the video below you'll notice that we don't even wash the brush in between colors. This is a friction-free art project that your preschoolers are sure to appreciate! They can dip and drag the colors across the paper over and over.
Color Blending
Long Horizontal Strokes
Steady Hands! Small Motor Control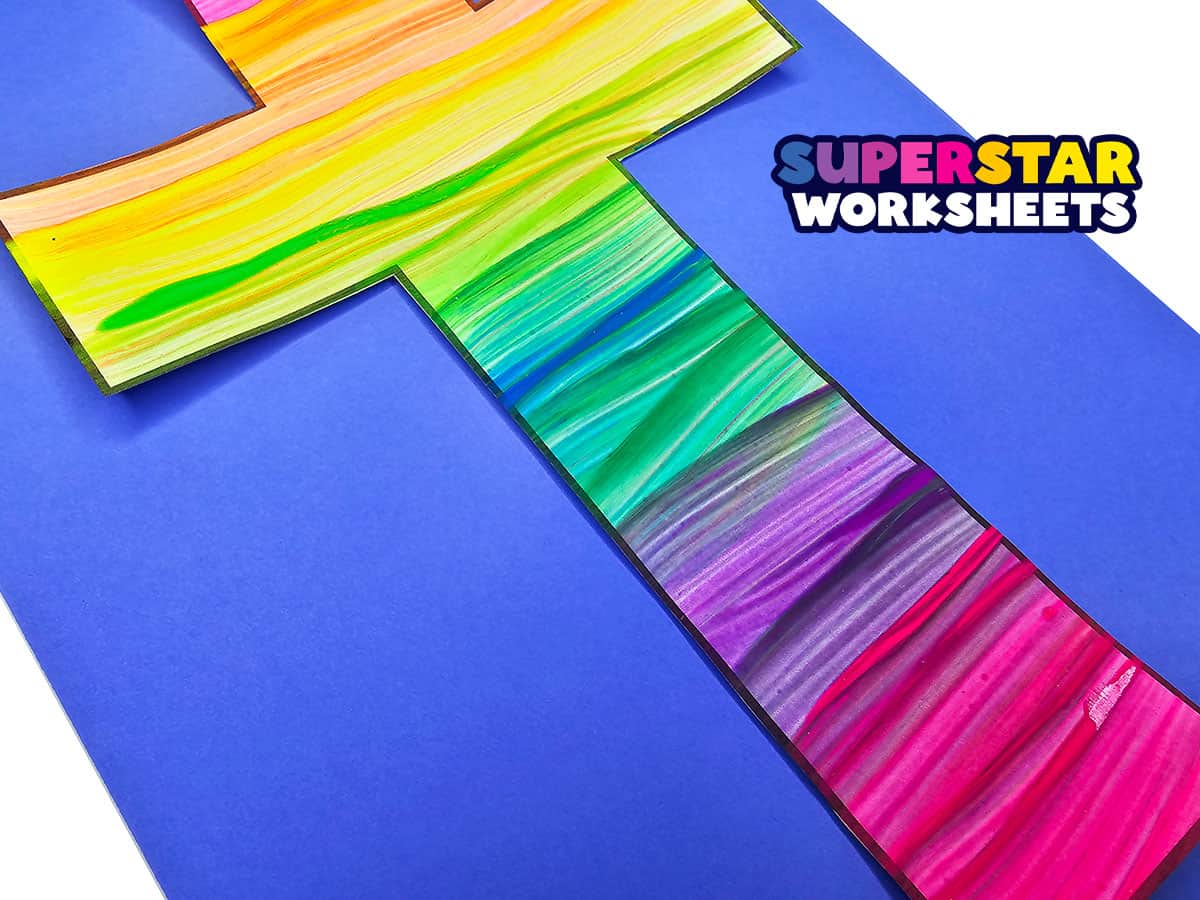 Simple Cross Craft Materials:
Because this project only takes a small handful of materials it is simple and easy to prep. Best of all, you can easily print multiple cross shapes and sizes with our free cross templates. You'll find skinny crosses, wide crosses, some with borders, some with ornate designs and more. Imagine filling your bulletinboard with a varity of beautiful Easter crosses this spring!
Here is a list of materials you'll want to have on hand for your students.
Preschool Cross Craft Instructions:
Print the cross template on card stock paper for durability. Be sure to print a variety of different sizes of cross templates to give your children many to choose from.
Provide students with a wide variety of neon liquid color paints. We suggest not watering down or diluting these colors for the most vibrant effect.
Instruct students to use the flat edge of their paintbrush to pull long horizontal strokes of color across the page. See the video above for details.
Show students how to pick up new colors and slightly overlap the previous color to create a blended look. Ask students to see if they have created any new colors in their project.
That's dry students can practice fine motor scissor skills by cutting out the cross. These make great take-home projects or bulletin board displays for your classroom. You can expand this project by having students stamp different textures into the paint or by adapting the project to a tape resist craft.