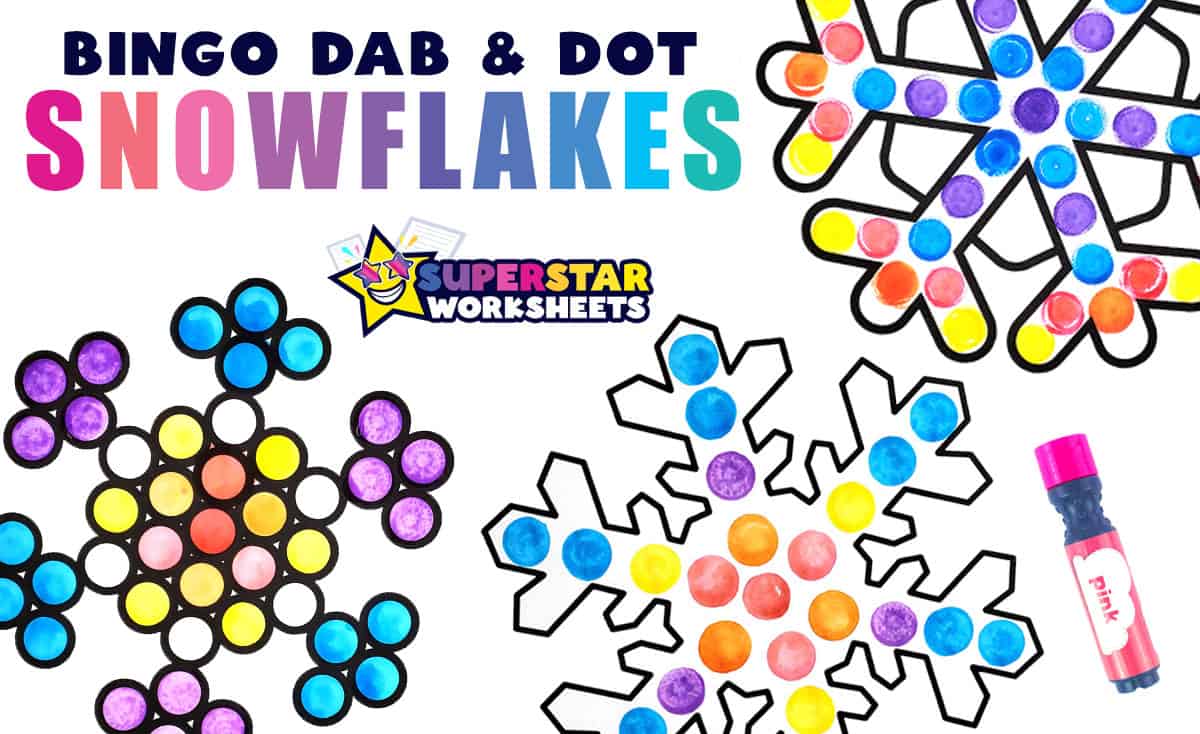 Are you looking for a Preschool Snowflake Craft? Here is a fun and simple snowflake art project without the mess, and you likely already have these materials on hand in your art classroom. Best of all, you can print our free snowflake templates again and again. Your preschool and kindergarten students can fill your classroom with beautiful, and colorful snowflakes this winter.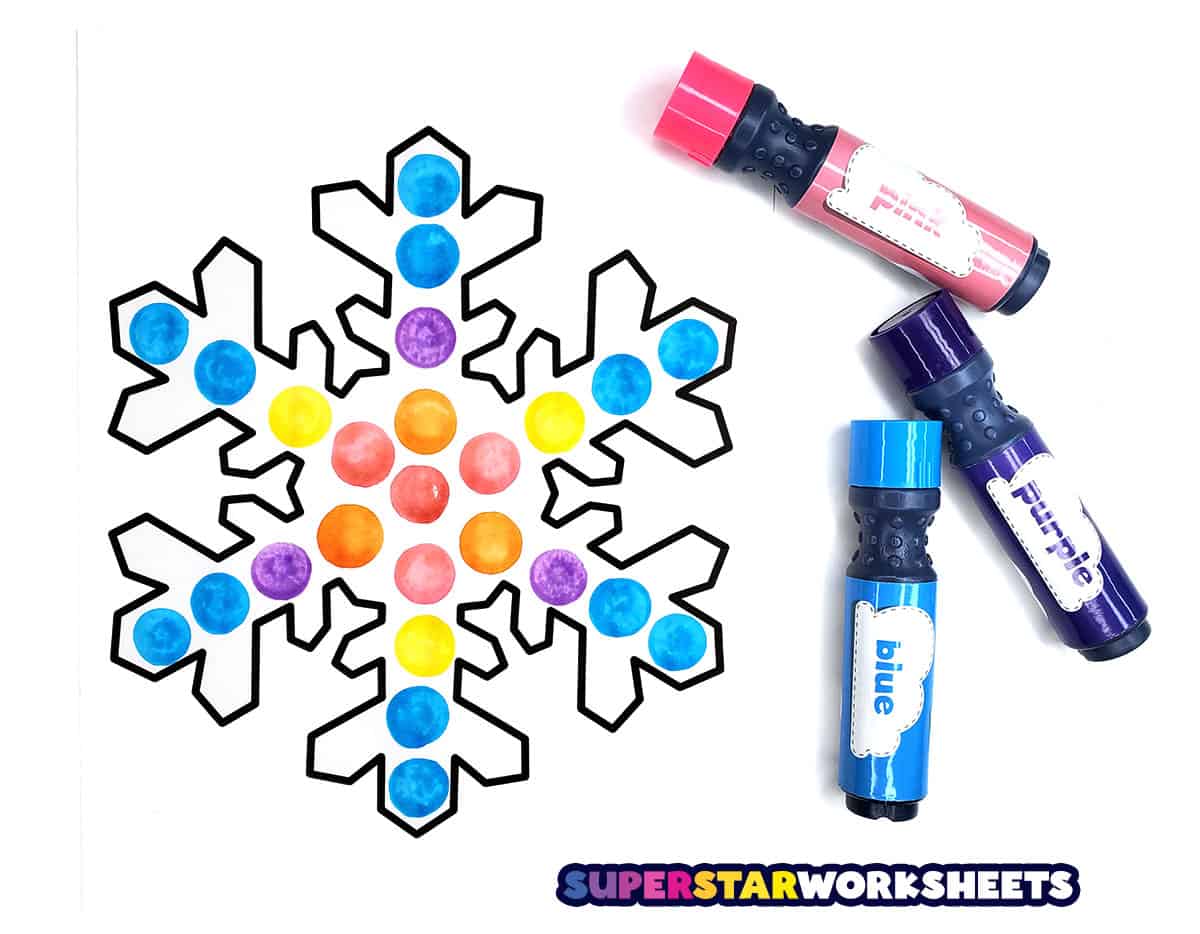 Bingo Dab & Dot Marker Snowflake
This art project might seem simple, but there are plenty of opportunities to teach and learn key art standards. Here are some concepts to keep in mind and to point out as you teach and instruct your students.
Color Mixing & Blending
Hue & Value
White Space
Small Motor Control Skills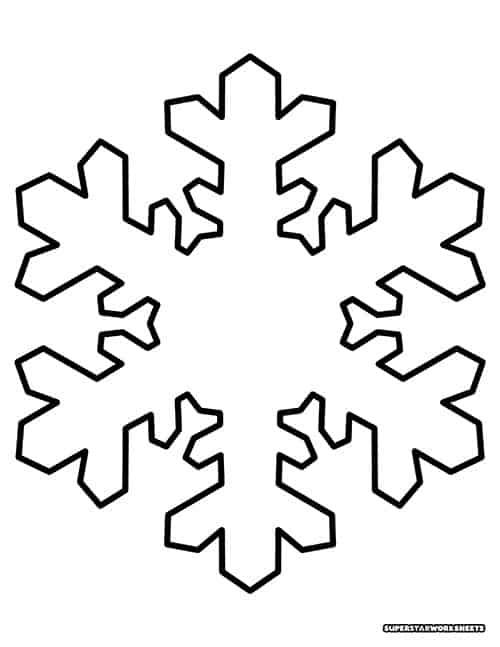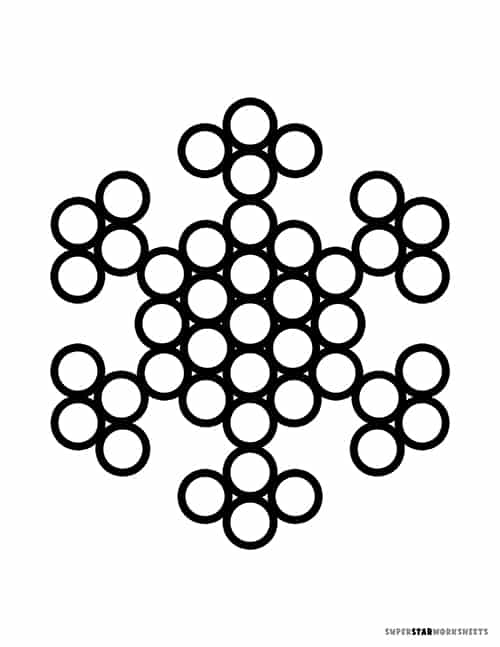 Snowflake

Do A Dot Marker Materials
There are many different terms for these types of art projects. You might find them called Bingo Dauber, or Dab & Dot Marker Printables. We've also seem them called Do A Dot Markers. Whatever you call them, they are tons of fun for kids of all ages. Just be prepared with lots of printable pictures as your children will want to paint for hours.
Here is a list of materials you'll want to have on hand for your students.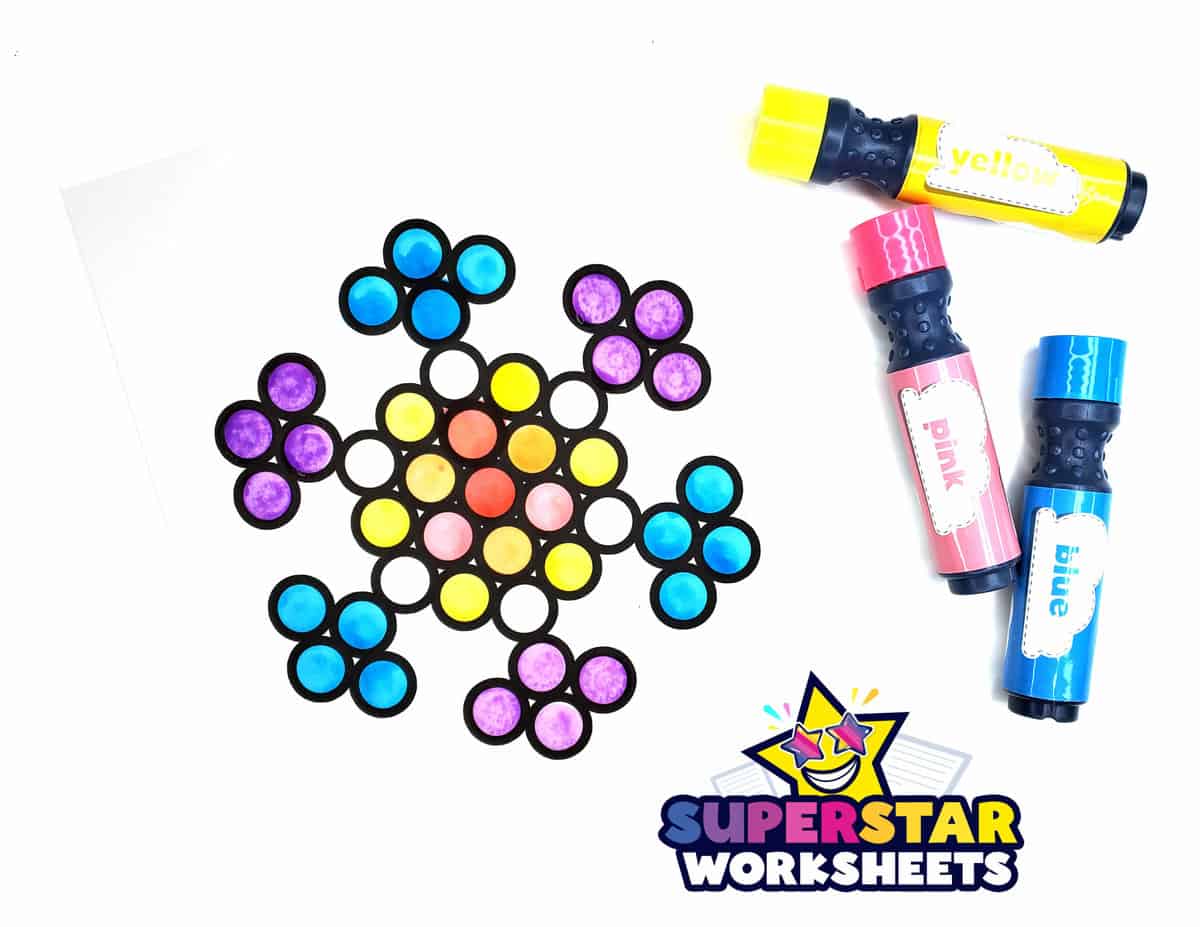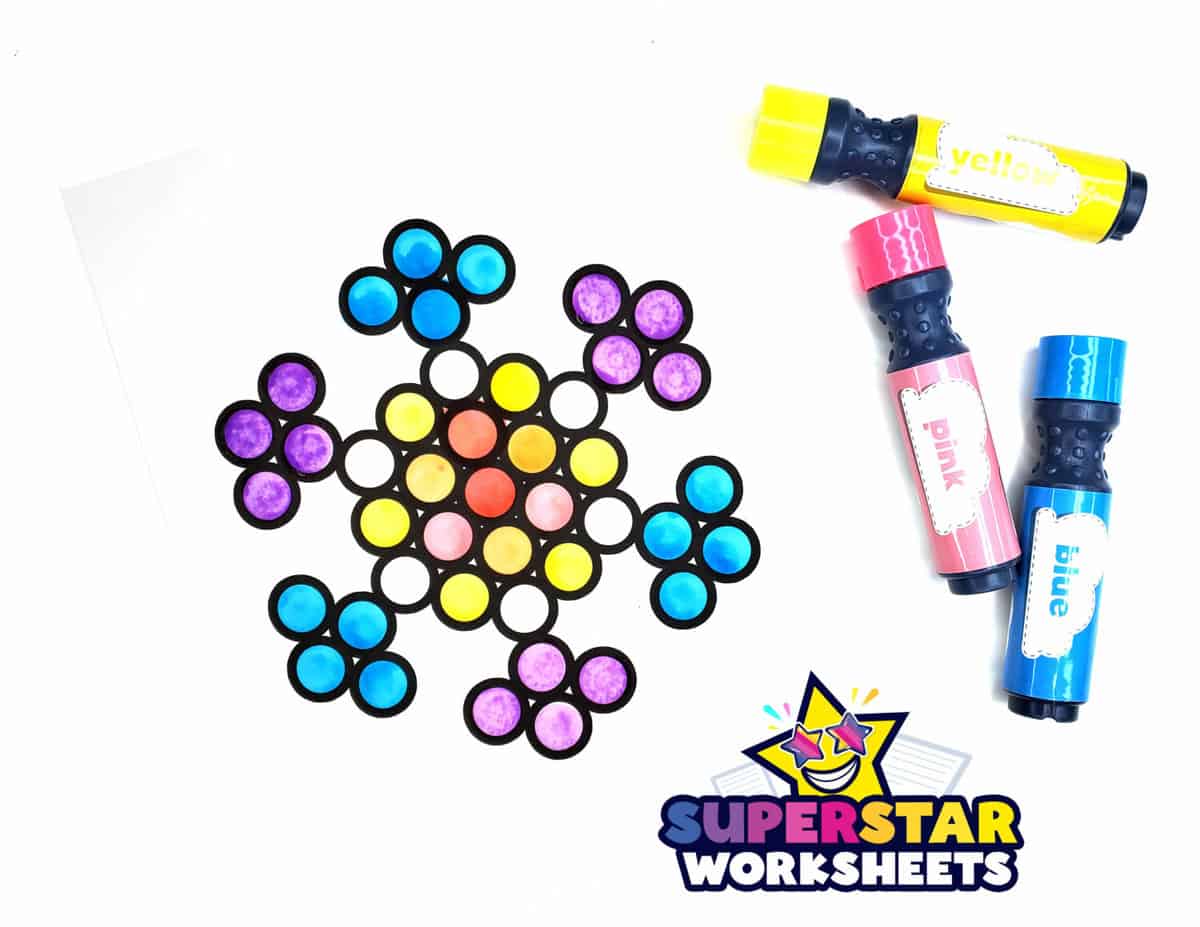 Dab & Dot Snowflake Printable Instructions:
Print a variety of Snowflake Templates
Provide students with Bingo Dab and Dot Markers.
Start Creating!
Don't stop with snowflakes! Try your dab and dot markers with our free printable templates for all holidays and seasons.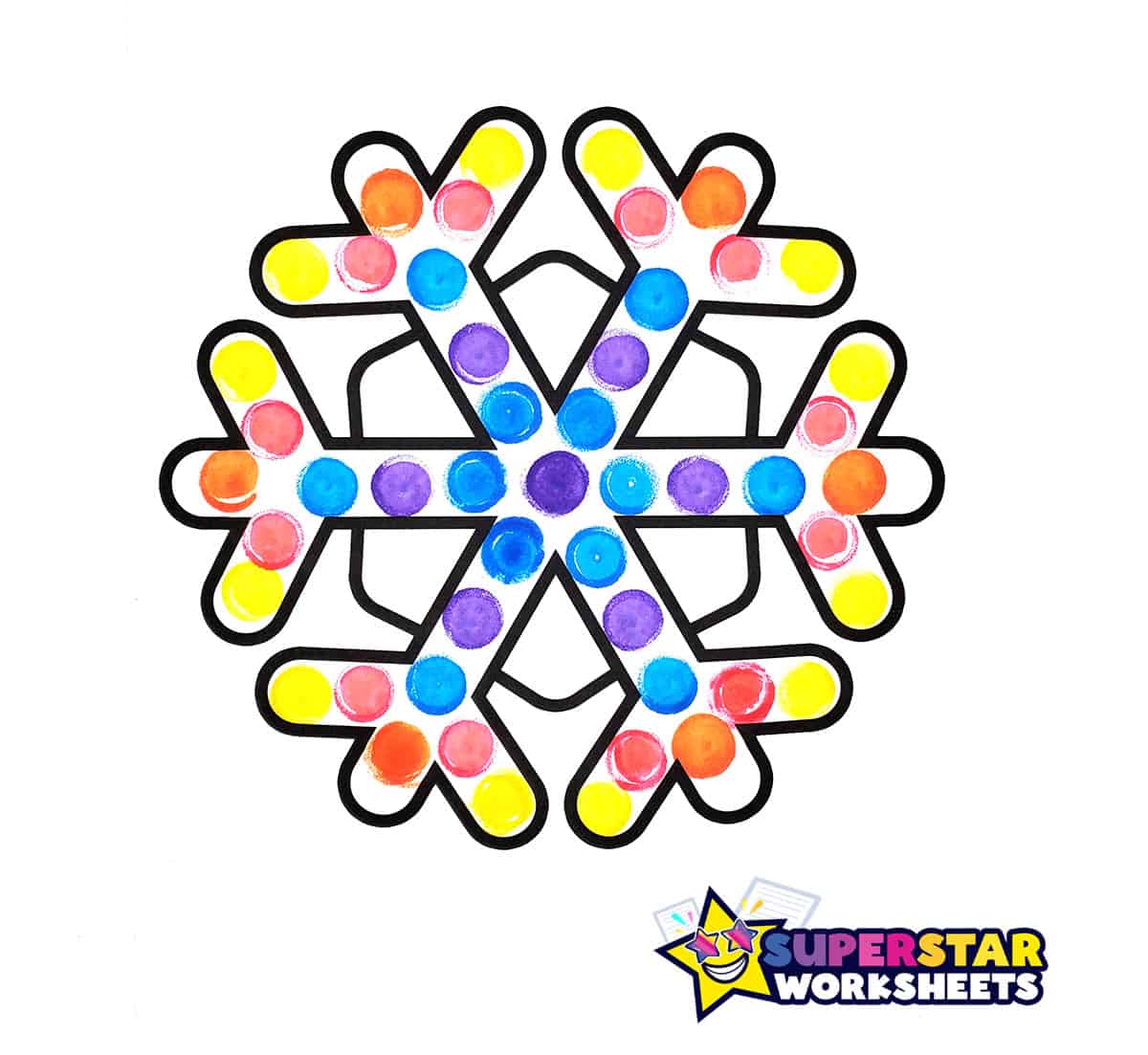 TIP: Allow your projects to dry flat so they don't wrinkle.
TIP: If you find your markers are drying out, simply add a tiny bit of water, shake, and prime by dabbing off the excess. This always works to restore our dab and dot markers after they've been sitting on the shelf for a bit.