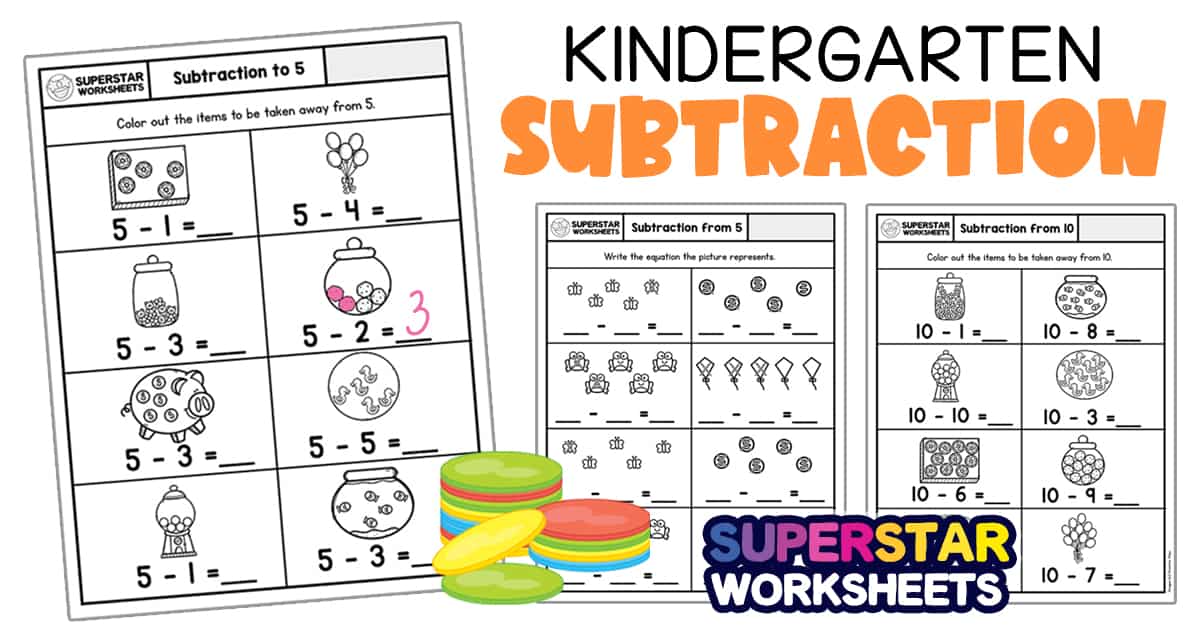 Free Kindergarten Subtraction Worksheets within 5 and 10. These single-digit beginning subtraction printables are designed for your preschool and kindergarten students. Each page provides basic visual learning cues for students to reference as they solve these simple subtraction equations. Students will be asked to cross out, take away, and report the missing minuend, subtrahend, and the difference.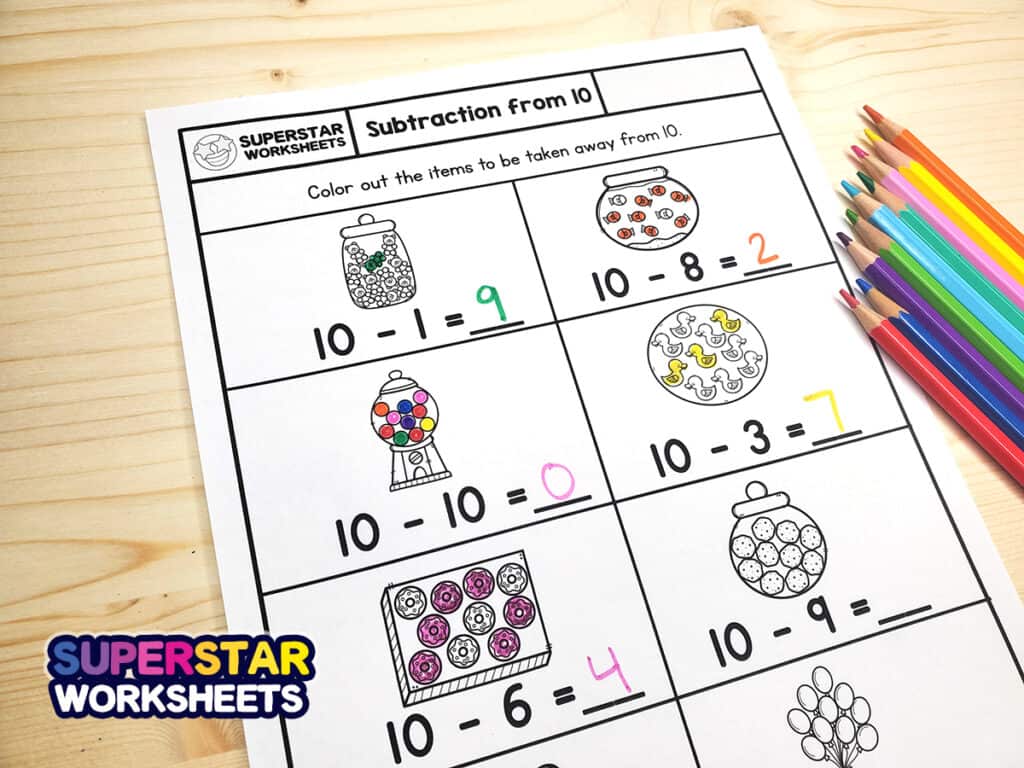 Subtraction Worksheets
We have FREE subtraction worksheets that are simple and easy to use with just paper and pencil. The more your students practice with subtraction exercises the more confident and quicker they will finish their math assignments.   It's super easy to download, print, and use these math worksheets as hand-outs for homeschool, classrooms, and learning centers.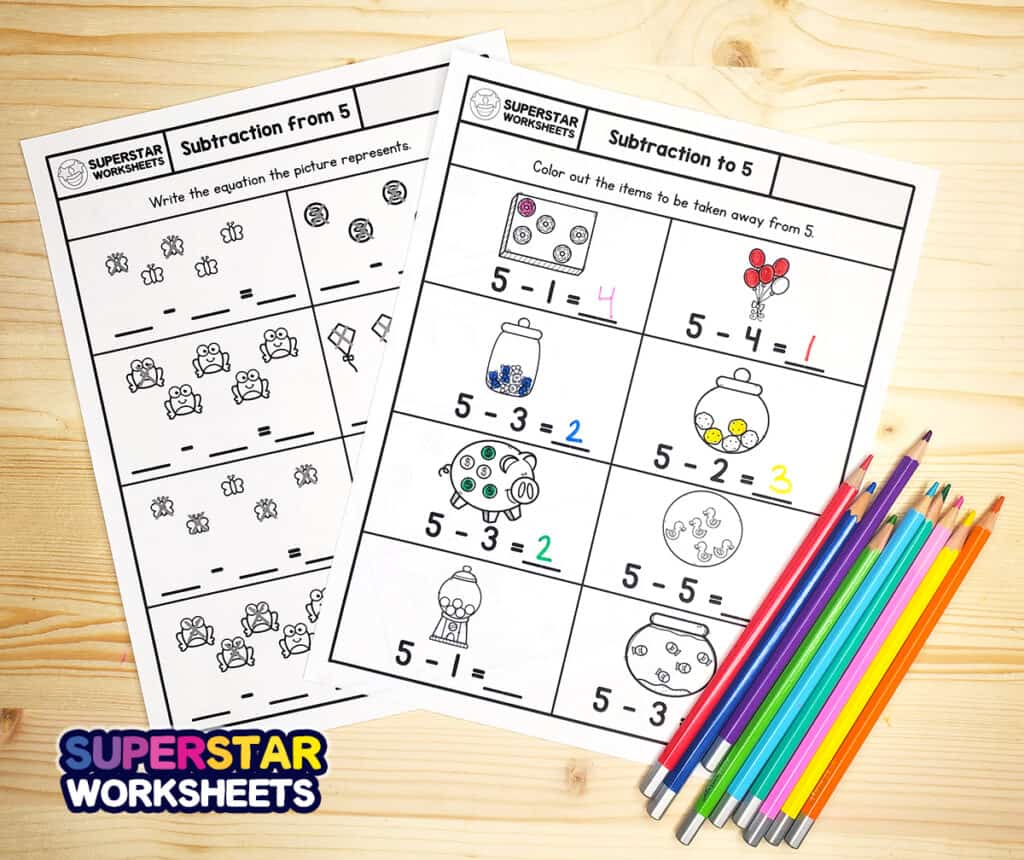 Kindergarten Subtraction Worksheets From 5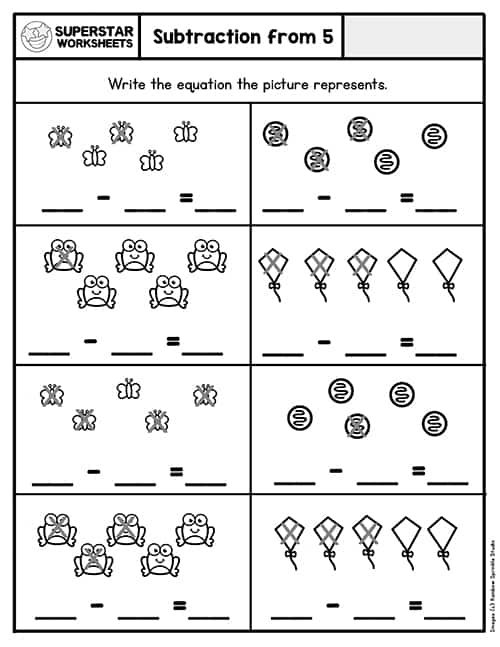 Students will gain strong math skills with these subtraction worksheets. Each page has 8 exercises for students to work on.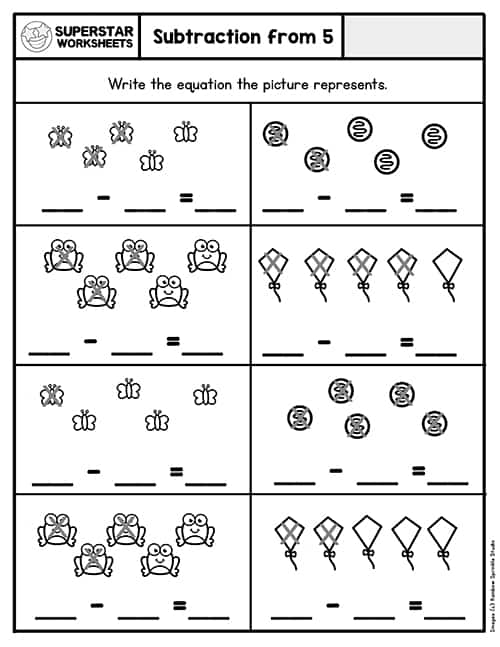 Teach kids math the easy way with our subtraction worksheets for Kindergarten. Kids will master their subtraction skills with lots of practice.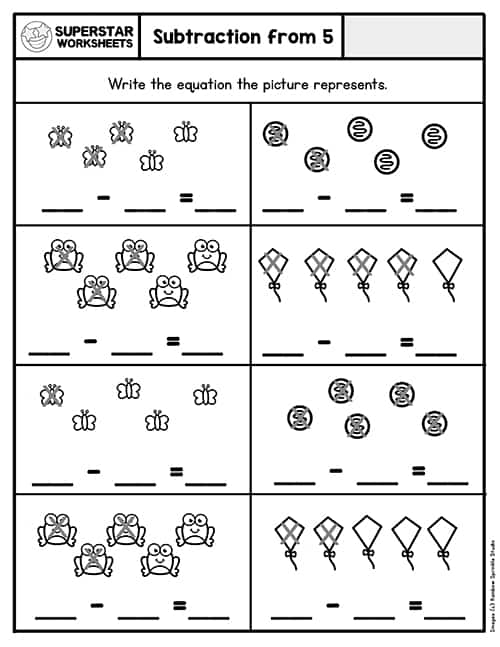 Kids will build strong math skills by learning subtraction in the early years. Use objects to help teach this more difficult math concept.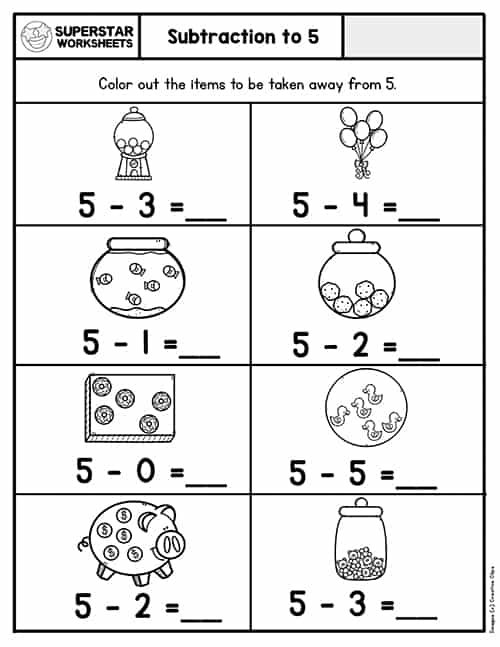 Don't let kids get behind with not enough subtraction practice. Use these free subtraction worksheets for kindergarten to give your kids an edge.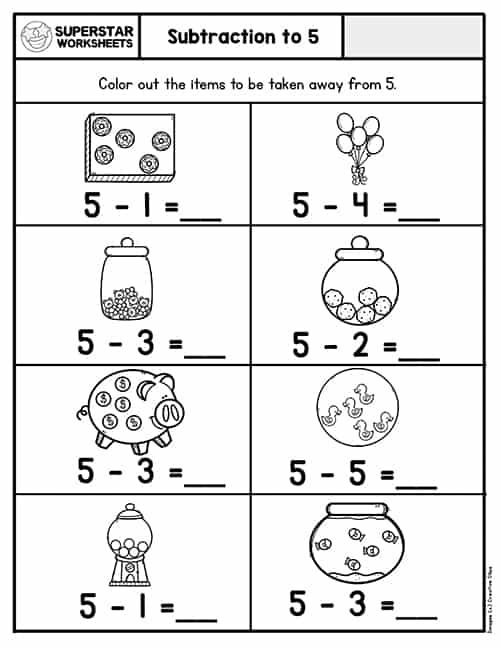 Teachers love our math worksheets and teaching subtraction is easy with our simple 8 set worksheets for building strong math skills.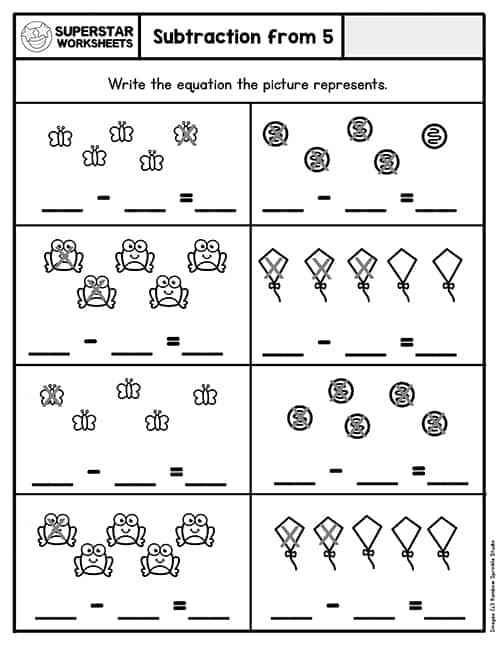 Learn subtraction the easy way with our fun to use subtraction printables. Kids will get excited when they master a more difficult math concept.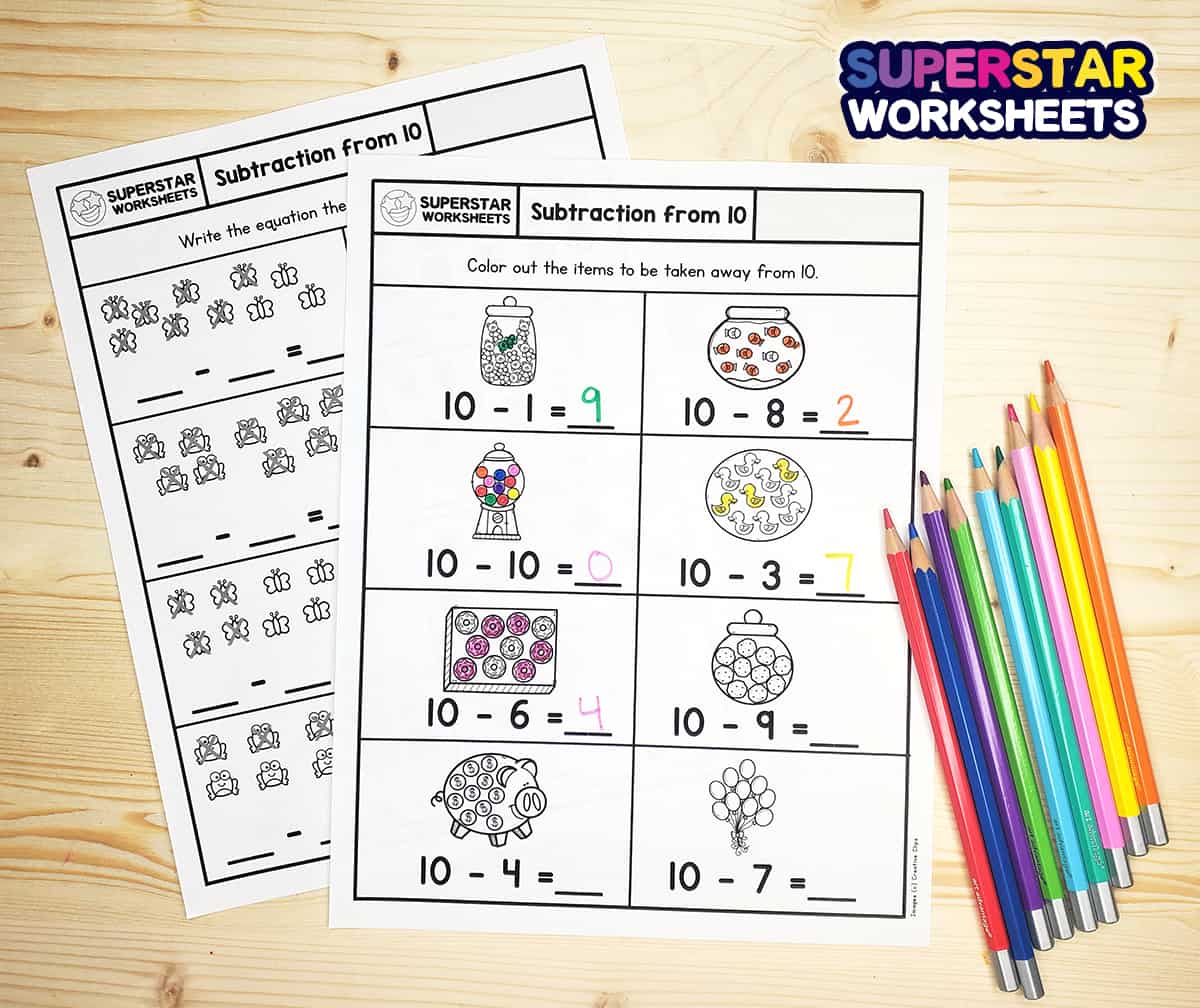 Subtraction Worksheets for Kindergarten From 10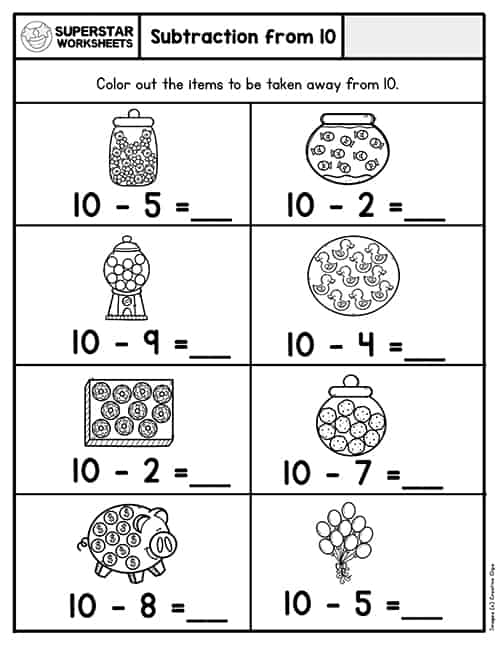 Students enjoy learning when worksheets are easy to read, use, and understand. Allow your kids plenty of time to read and complete each subtraction problem.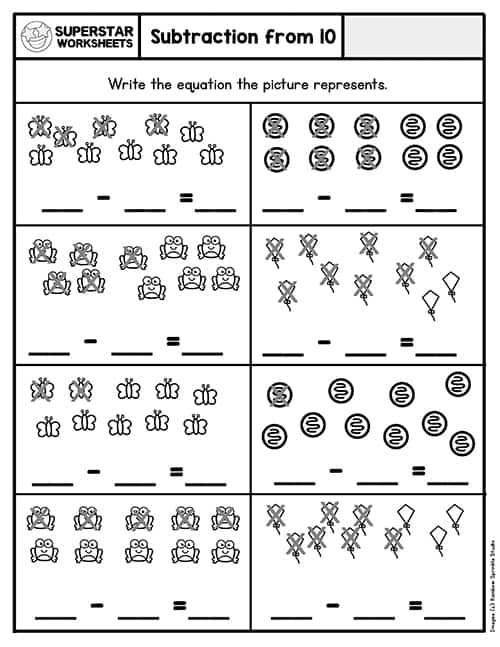 Kids can enjoy counting and taking away with our subtraction worksheets. Each worksheet has 8 sets of problems to help children master math facts.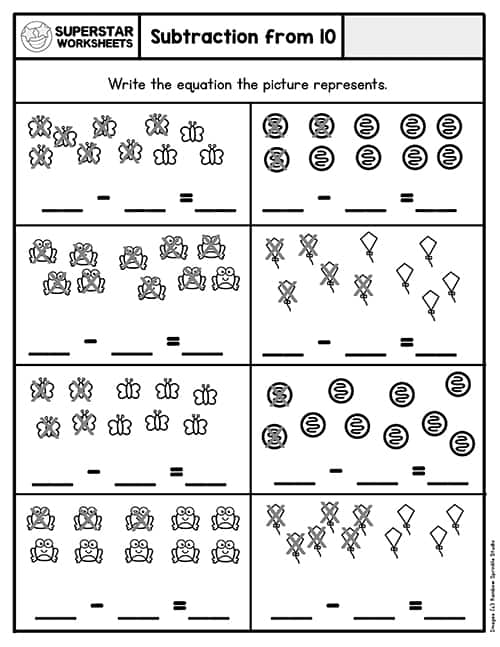 Learning how to take away numbers can be challenging to teach but not with these worksheets for kindergarten. Teach math skills easily right here!
Single-Digit Subtraction Worksheets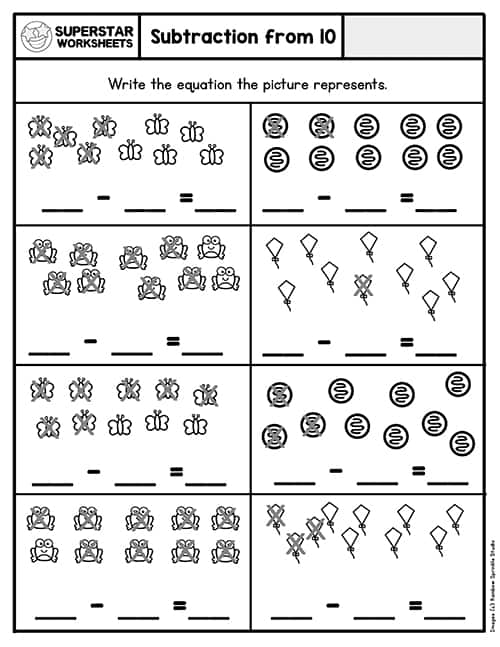 Students will easily finish their subtraction problems with our free math printables for Kindergarten. Mastering math is easy with our fun printables.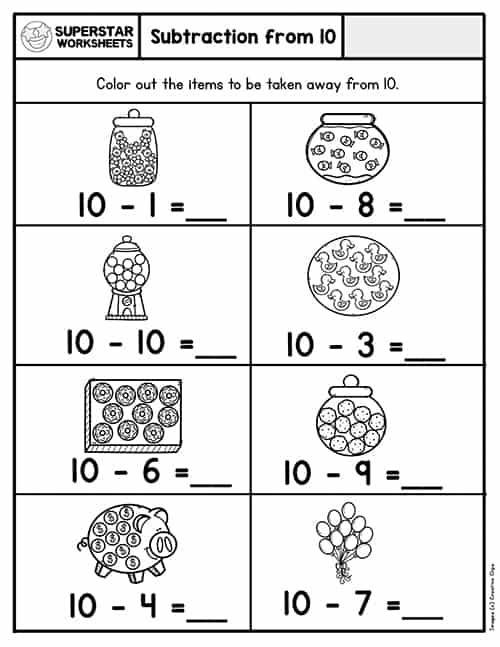 Teach the concept of subtraction using our free subtraction worksheets from 10 and under. Kids will enjoy taking away as they remove objects.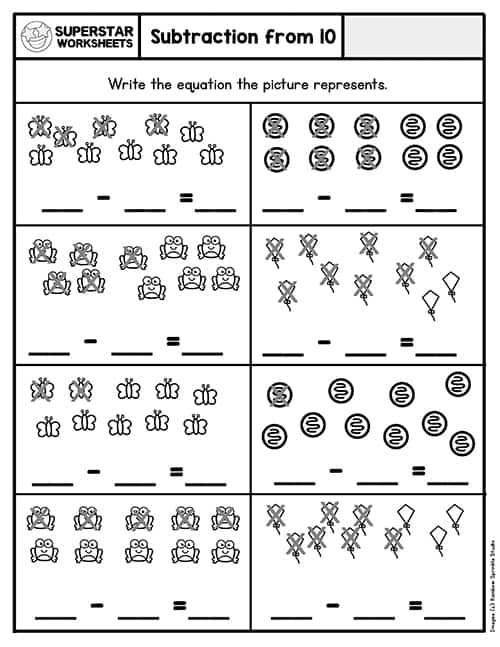 Use our free subtraction printables for numbers from 10 down. Students enjoy our printables for math as they are fun to use, easy to download, and free!