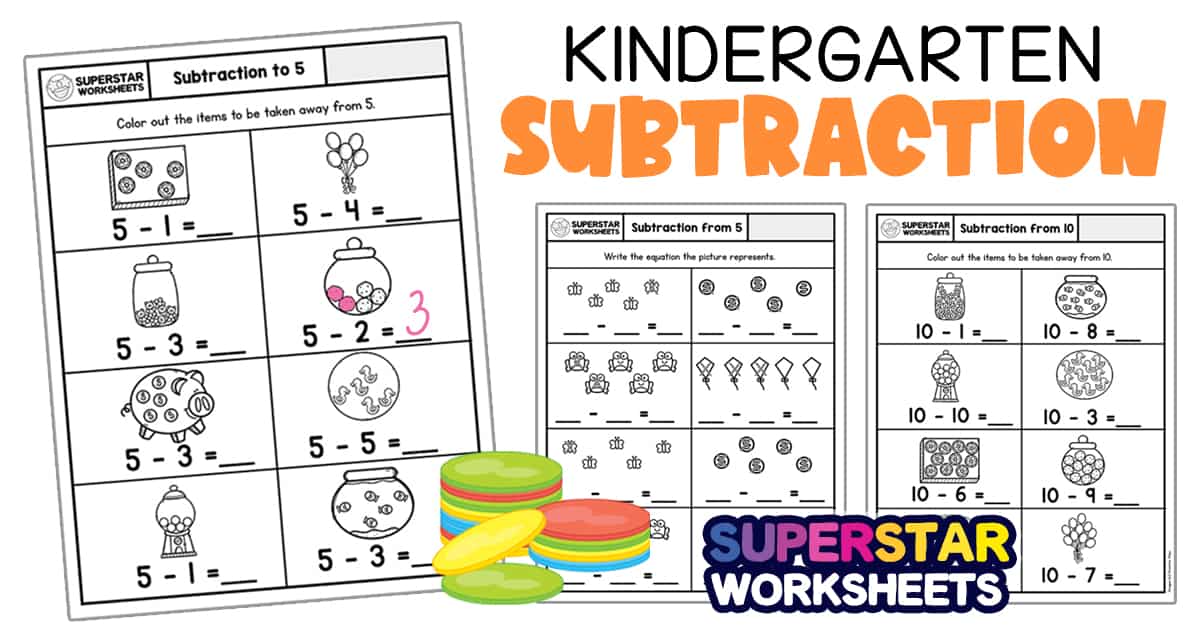 Free Kindergarten Subtraction Worksheets within 5 and 10. These single-digit beginning subtraction printables are designed for your preschool and kindergarten students. Each page provides basic visual learning cues for students to reference as they solve these simple subtraction equations. Students will be asked to cross out, take away, and report the missing minuend, subtrahend, and the difference.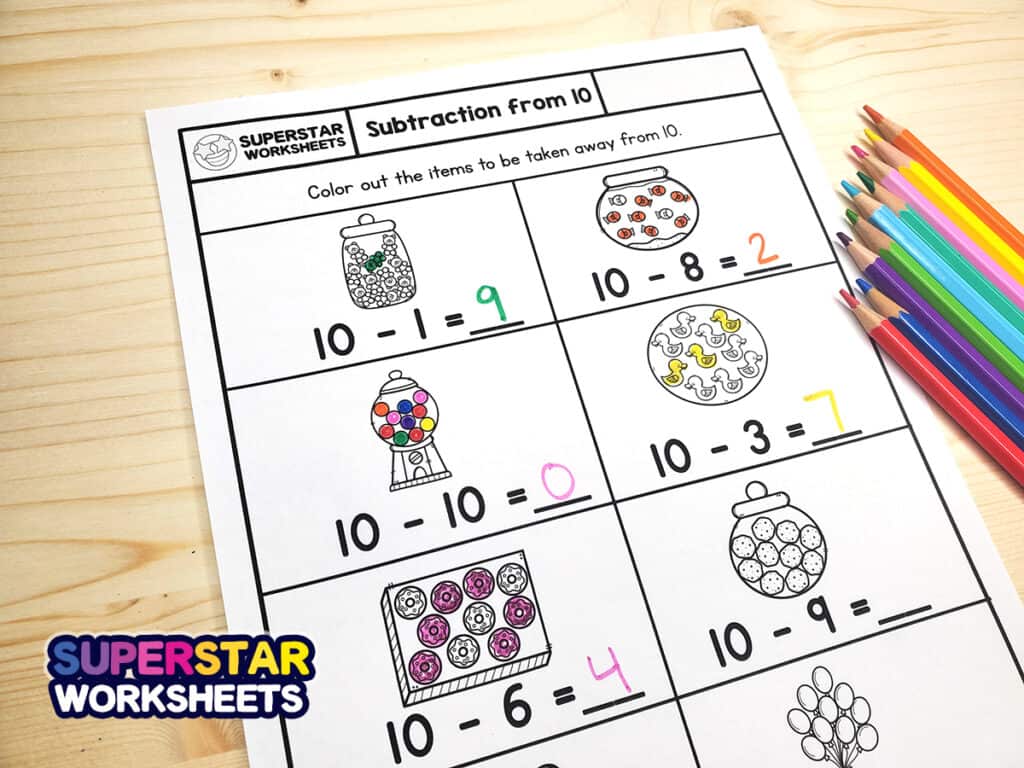 Subtraction Worksheets
We have FREE subtraction worksheets that are simple and easy to use with just paper and pencil. The more your students practice with subtraction exercises the more confident and quicker they will finish their math assignments.   It's super easy to download, print, and use these math worksheets as hand-outs for homeschool, classrooms, and learning centers.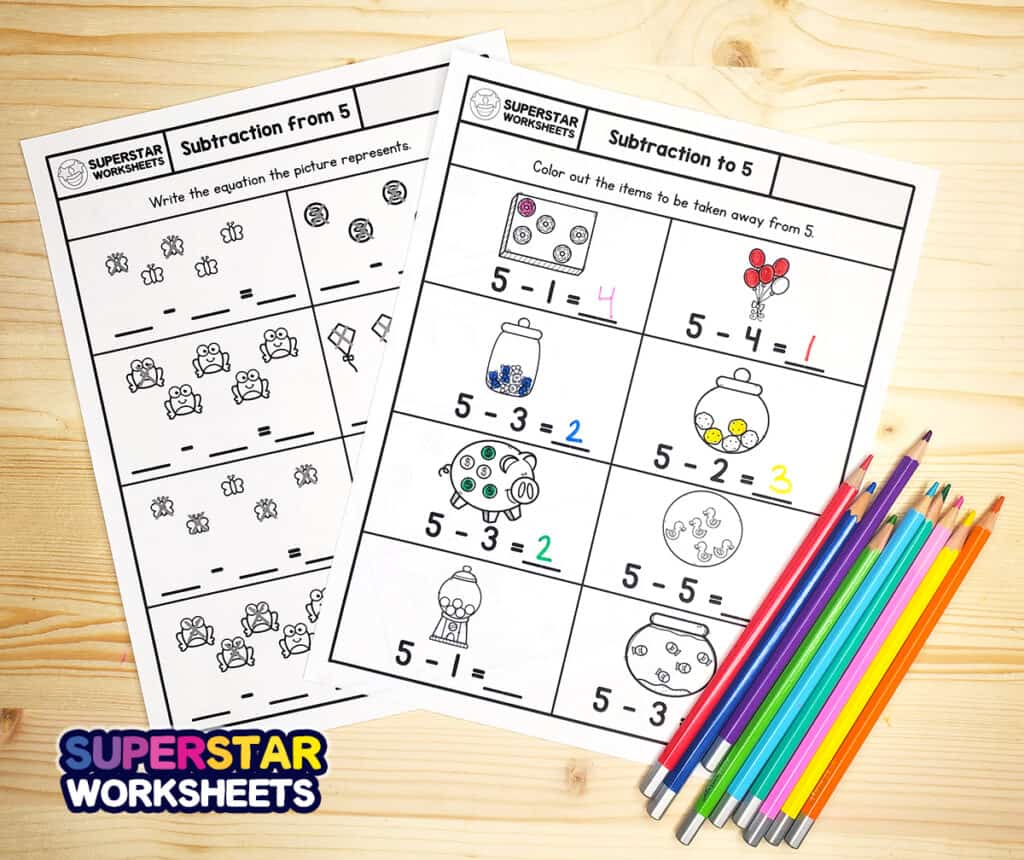 Kindergarten Subtraction Worksheets From 5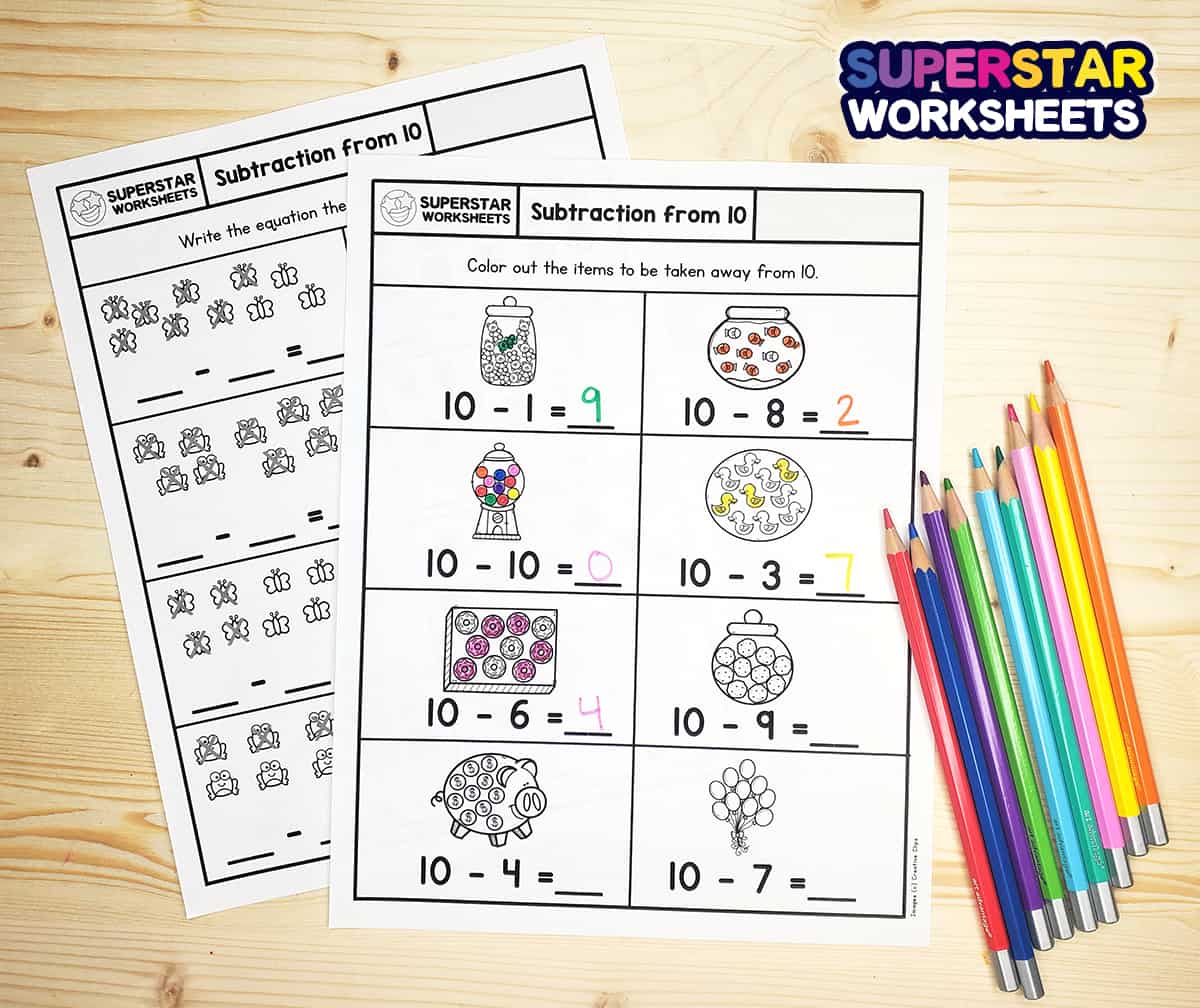 Subtraction Worksheets for Kindergarten From 10
Single-Digit Subtraction Worksheets