Free printable 1st grade addition worksheets for students to learn important math standards. With our PDF math printables for grade one, your students will learn addition sums to 10, addition doubles, double-digit addition (with and without regrouping), base 10 foundations, addition number lines, number bonds, word problems and more.
Grade 1 Addition Worksheets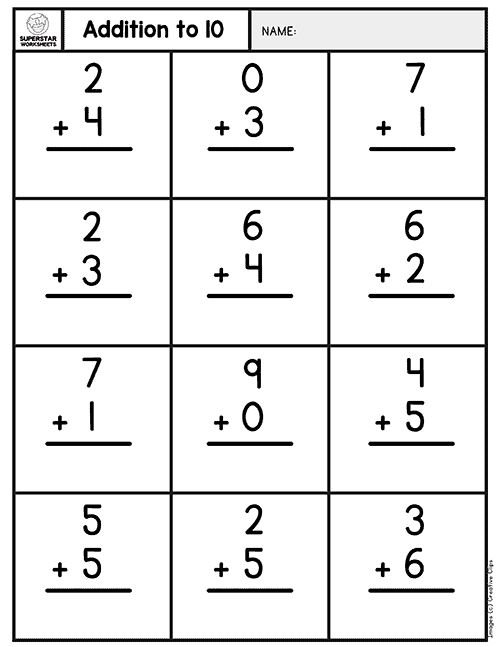 Ideally, your students have already mastered addition to 10 during the kindergarten year. However, these addition worksheets are great for review, or starting off the first-grade year to bring all students up to speed.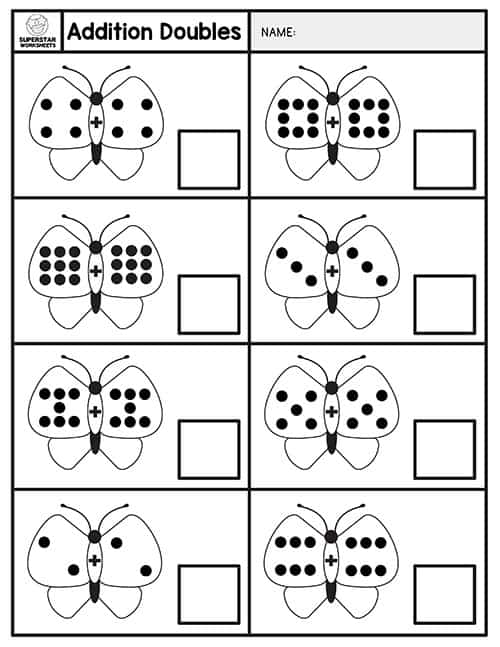 Learning how to quickly add common numbers that match by using mental math is an important precursor to first-grade math. These free worksheets help your students master addition doubles.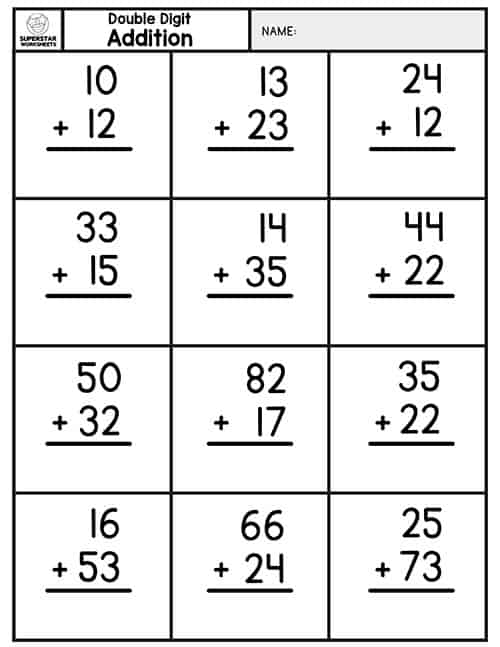 Students in first grade can begin working with larger numbers for addition equations. These double digit addition worksheets without regrouping are the perfect starting point for young learners.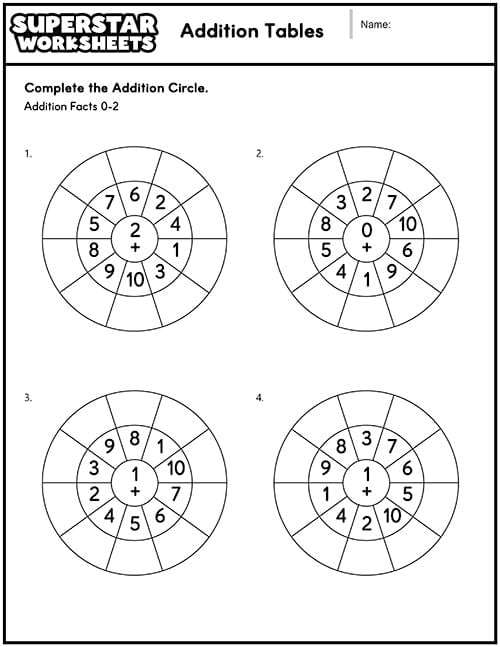 These free printable Addition wheels are perfect for first-grade students to begin building mental math skills. Students work their way around each wheel as they add the number in the center to each number around.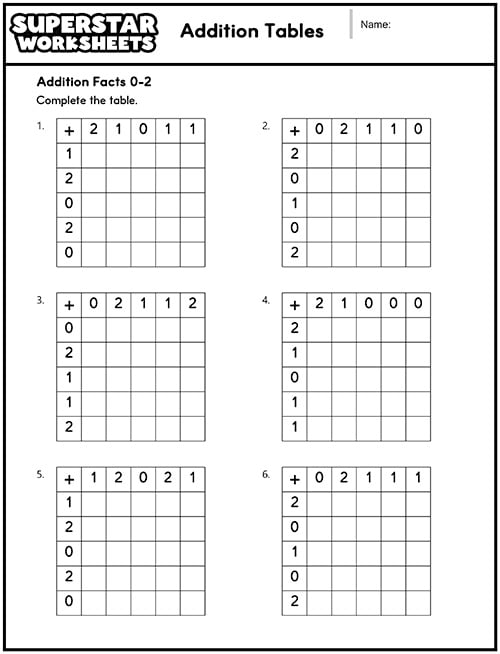 Students in 1st grade can begin to increase their addition math fact skills with these free printable addition tables worksheets. Addneds are listed in the top row and left column, and students fill each number in the grid with the solution.