Preschool Shape Worksheets to build multiple preschool skills! These valuable shape worksheets help students master the basic shapes. Kids will learn their shapes while practicing lots of skill sets including identifying, tracing, drawing, writing, counting, and spelling 2D shapes.
Shape Worksheets for Preschool
Shapes worksheets are wonderful for preschool and kindergarten students and develop a robust foundation in geometry. Did you know that learning shapes not only helps children with geometry but also aids them in identifying and organizing visual information? Many subject areas are covered including reading, math, and yes, even science. For additional exercises, try our Fine Motor Shapes or Shape of the Week Curriculum.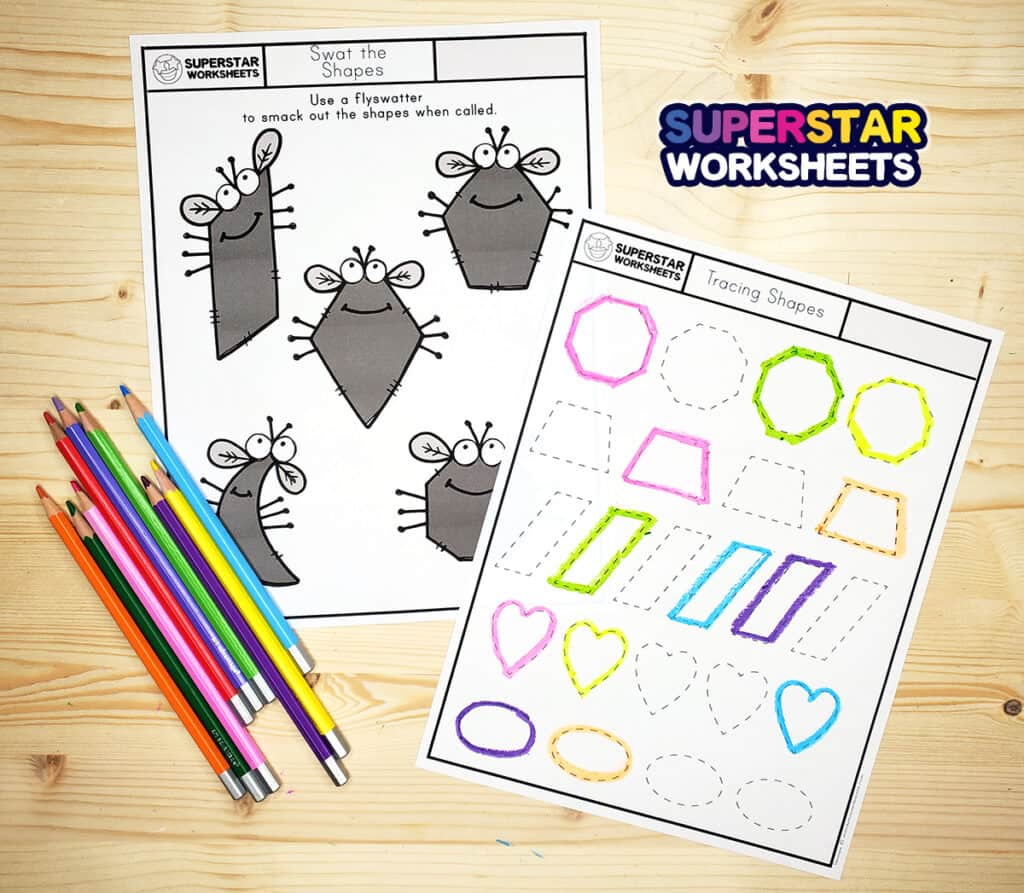 Preschool Shapes Worksheet
Our shape worksheets include activities for building math skills, fine motor skills, and in addition, contain a fun collection of counting games for preschoolers. Use our free printable worksheet with dry erase markers or paint crayons for extra pop!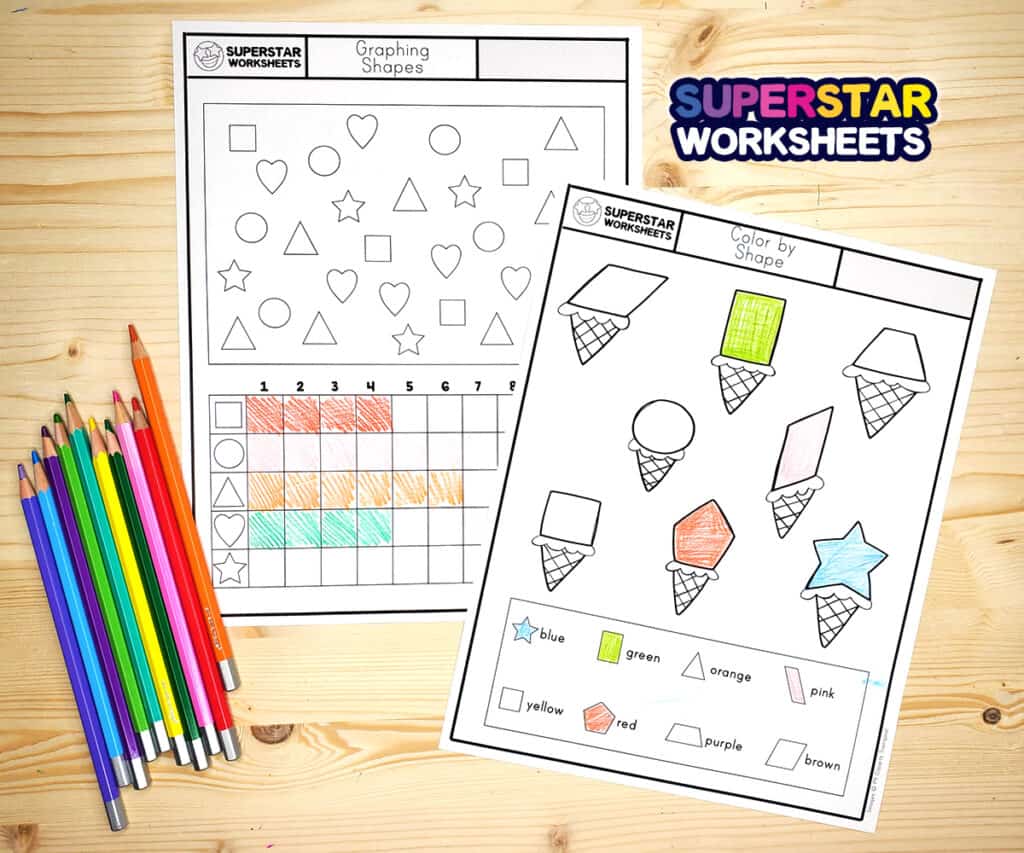 Preschool Shape Charts
There are so many wonderful features of our free preschool shape printables. Your child will build math knowledge with our graphing worksheets, learn and count basic shapes with our coloring shape pages, and play games. Looking for more shape tracing worksheets? Check out Preschool Mom's tracing sheets!
Preschool Shapes Printables
Shape Preschool Worksheets
Below you'll find a wonderful set of 30 shape worksheets for preschool that are free, filled with a ton of activities, and includes lots of fine motor exercises. From counting to graphing, your kids will soar in their preschool abilities. Need more for Kindergarten? Check out our Kindergarten Shape Tracing Worksheets!
Counting Shapes for Preschoolers