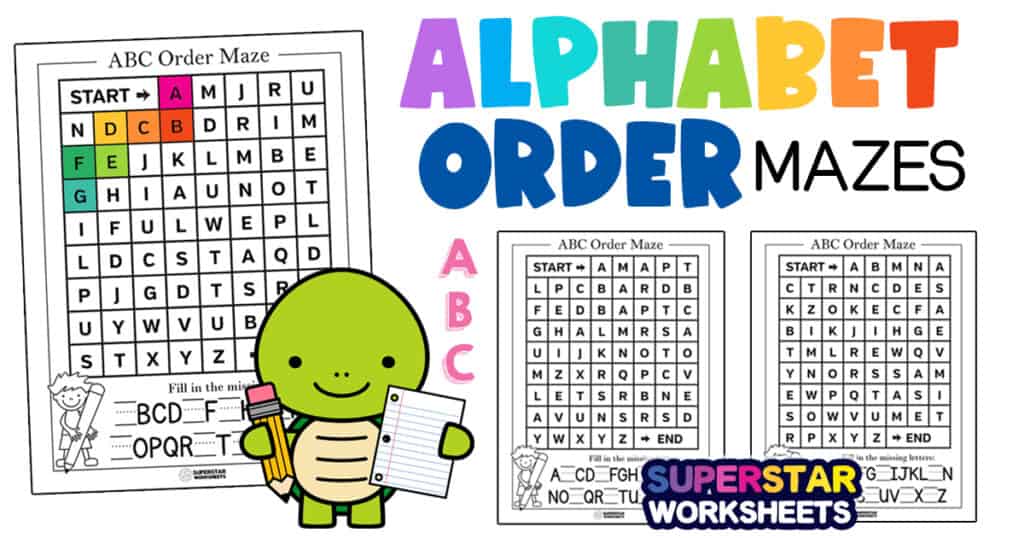 Teaching alphabetical order helps students understand the importance of sequential order in a practical way. Learning the concept of Alphabetical Order can be fun with these free ABC Order Mazes and handwriting worksheets! It's easy to use — children simply work their way through alphabetizing by coloring each square until they reach the end of the maze. Then children fill in the missing letters of the uppercase alphabet.
Benefits of Teaching ABC Order
Why teach students how to alphabetize words? It will give your kids an advantage in applying it in many areas of life. The library is a great example of how books are sorted or an index in the back of a large book. Yet, in this digital world, while many of our reading resources are online, looking for files on a computer will be necessary as well. Plus, teaching kids to order the alphabet will increase their knowledge when ready to alphabetize 1st, 2nd, and 3rd letters in words. Using our Mazes Activities is an important way for kids to get hands-on experience with fun games and problem-solving opportunities.
ABC Order Worksheets
Grab these free Alphabetical Order Mazes to get started on teaching your children a new concept for important life skills. They'll be ready to put words in order like spelling words, vocabulary words, sign words, high-frequency words, and word families. If you are looking for a ton of hands-on mazes, check out our Maze Writer Activities!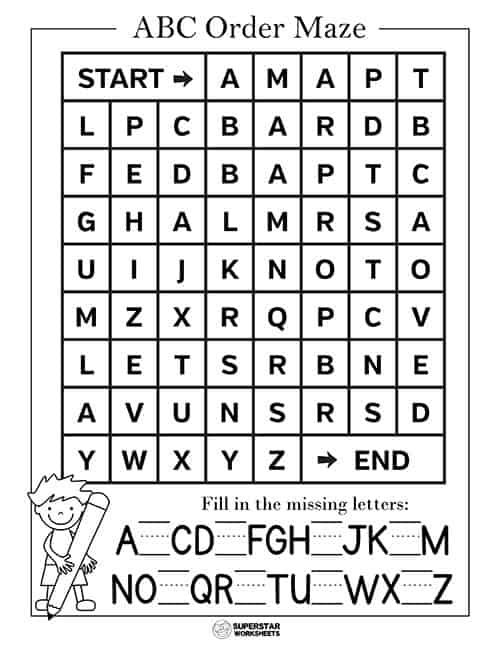 Teach the concept of ABC order with this fun and free maze and uppercase letter practice. Students easily solve the maze by following each letter in alphabetical order and filling in the missing letters.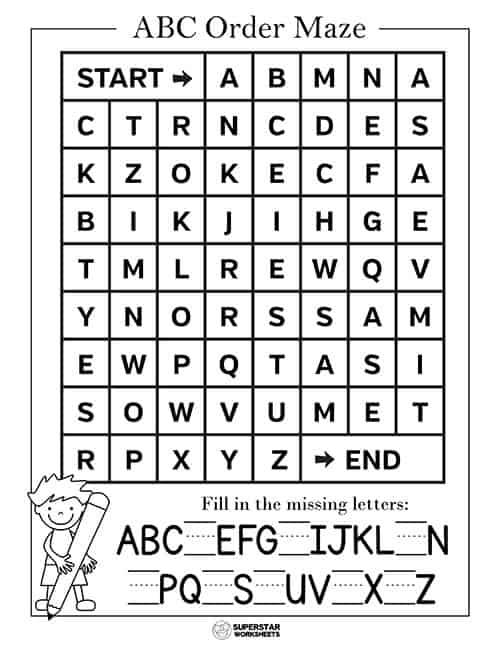 Kids can learn alphabetical order with our free maze worksheets. Students simply solve the maze by following the letters in alphabetical order and filling in the missing letter from the alphabet.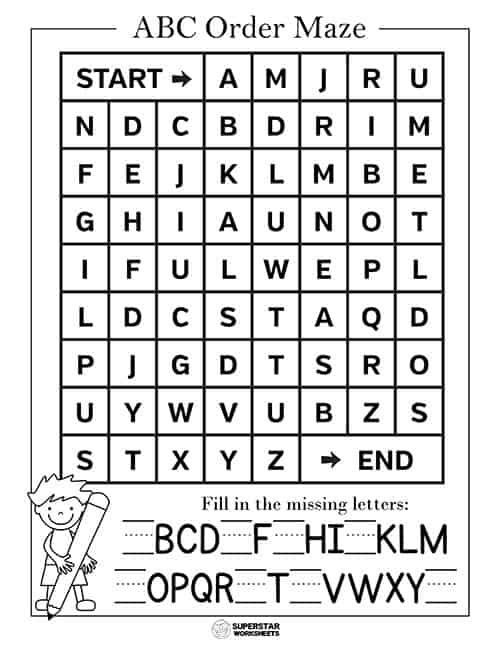 Students can learn about alphabetical order with our free maze worksheets. Students will follow the letters in order to solve this fun maze, plus they'll fill in the missing letter based on letter order.