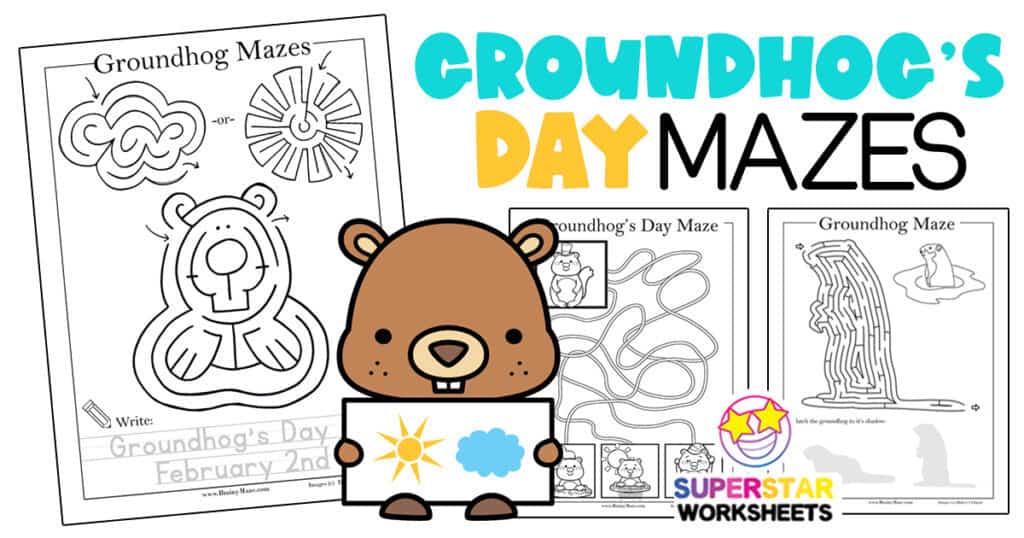 Groundhog's Day is February 2nd!  The nation watches with abated breath to see if Punxsutawney Phil will see his shadow…guaranteeing an early Spring.  Of course, if he doesn't see his shadow we are doomed to another 6 weeks of Winter.  These free Groundhog's Day Mazes and worksheets help you to celebrate this fun National tradition in your classroom. Looking for more? Try this Groundhog's Day S.M.A.R.T. Activity pack for more learning fun!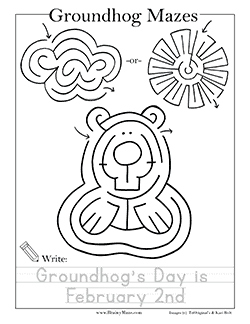 This activity page feature three different mazes. A cloud maze, a sun maze and Punxsutawney Phil maze. Children write, "Groundhog's Day is February 2nd."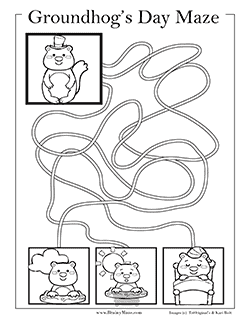 Will Punxsutawney Phill see his shadow, or stay in bed sleeping? This three path maze helps children build visual and fine motor skills.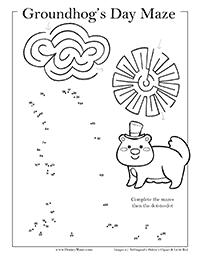 This Groundhog's Day activity page features a dot-to-dot in the shape of a groundhog as well as two weather mazes.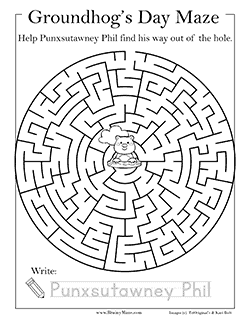 Help Punxsutawney Phil find his way out of his burrow! This challenging maze is a fun way to celebrate Groundhog's Day. Children write, "Punxsutawney Phil"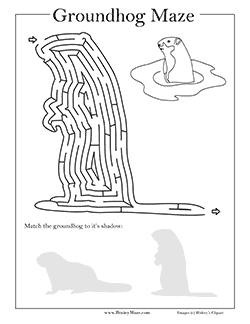 This is a fun maze of a groundhog with a simple activity of matching his shadow.