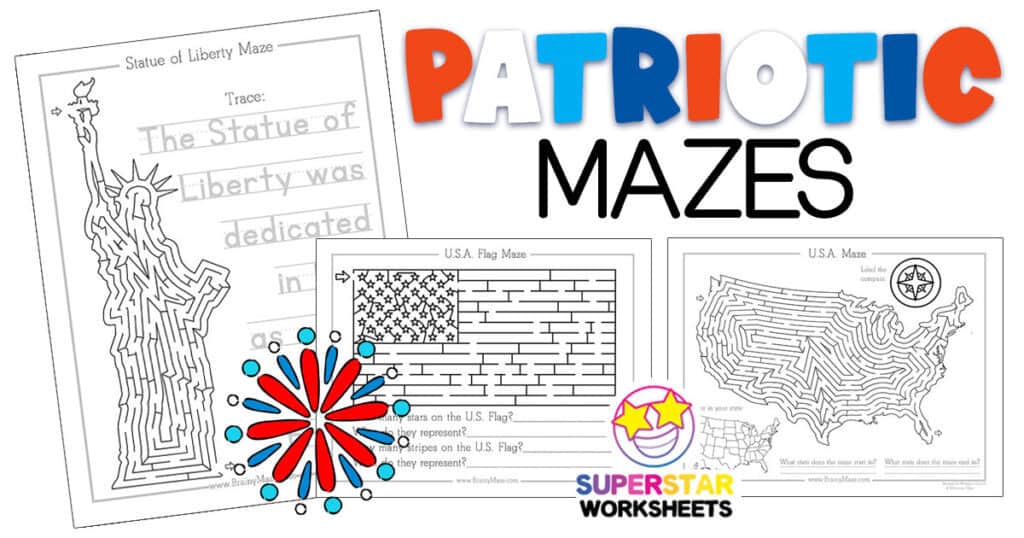 Free Patriotic mazes and worksheets for kids. These printable mazes are great for The Fourth of July, Memorial Day and Veteran's Day classroom activities. Each maze features a follow up question, handwriting, or tracing activity to keep little ones learning while having fun. Print our free USA Mazes today!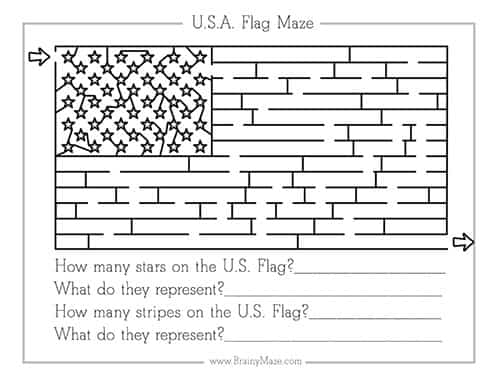 A fun USA Flag Maze with simple facts for children to research.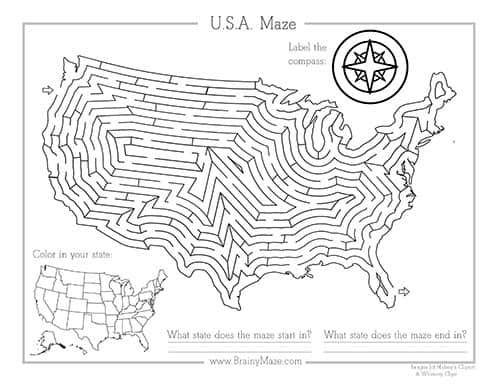 A free printable maze of the USA! Children solve the maze then answer questions, color in their state and even label a compass rose.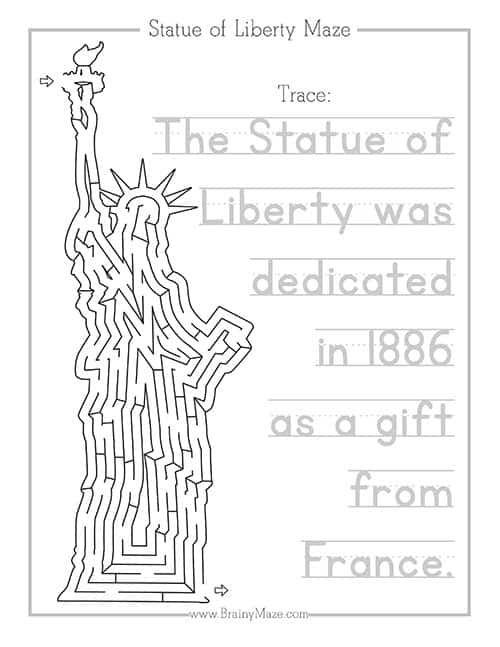 Children solve the Statue of Liberty Maze and write a simple fact about the statues dedication.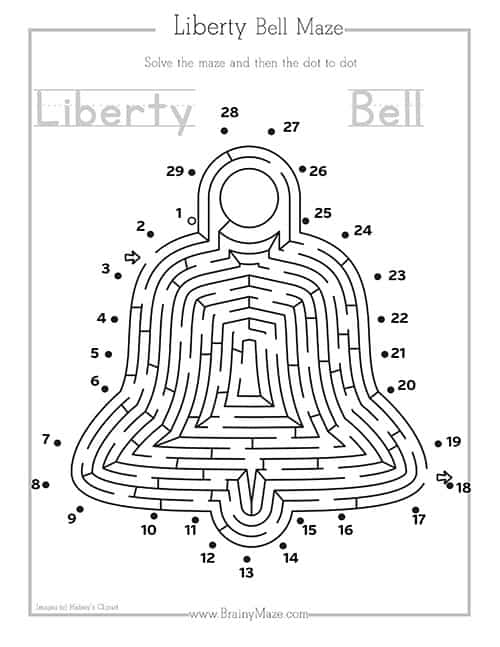 A fun Liberty Bell Maze for children to solve. This worksheet includes a dot to dot and a tracing activity.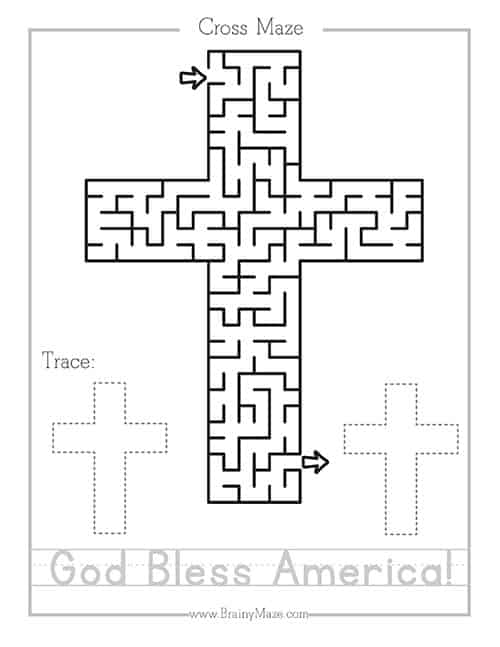 This is a maze in the shape of a cross with the text, "God Bless America," written for children to trace.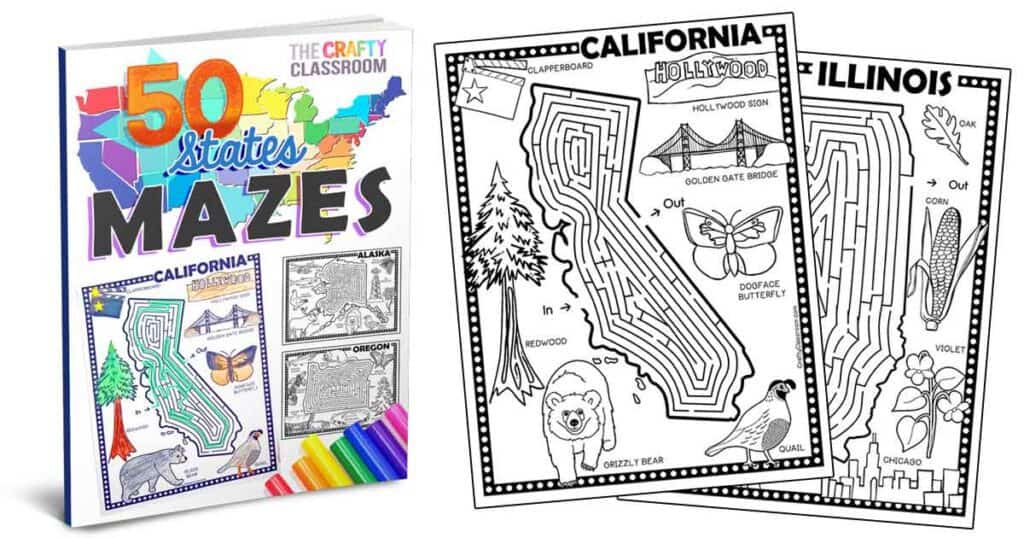 50 Fun and Challenging U.S.A. State Mazes! These fun, hands-on activity pages are the perfect addition to your U.S.A. State studies. Pair this with our U.S.A. State by State Activity Pack to create an engaging geography notebook in your homeschool classroom.