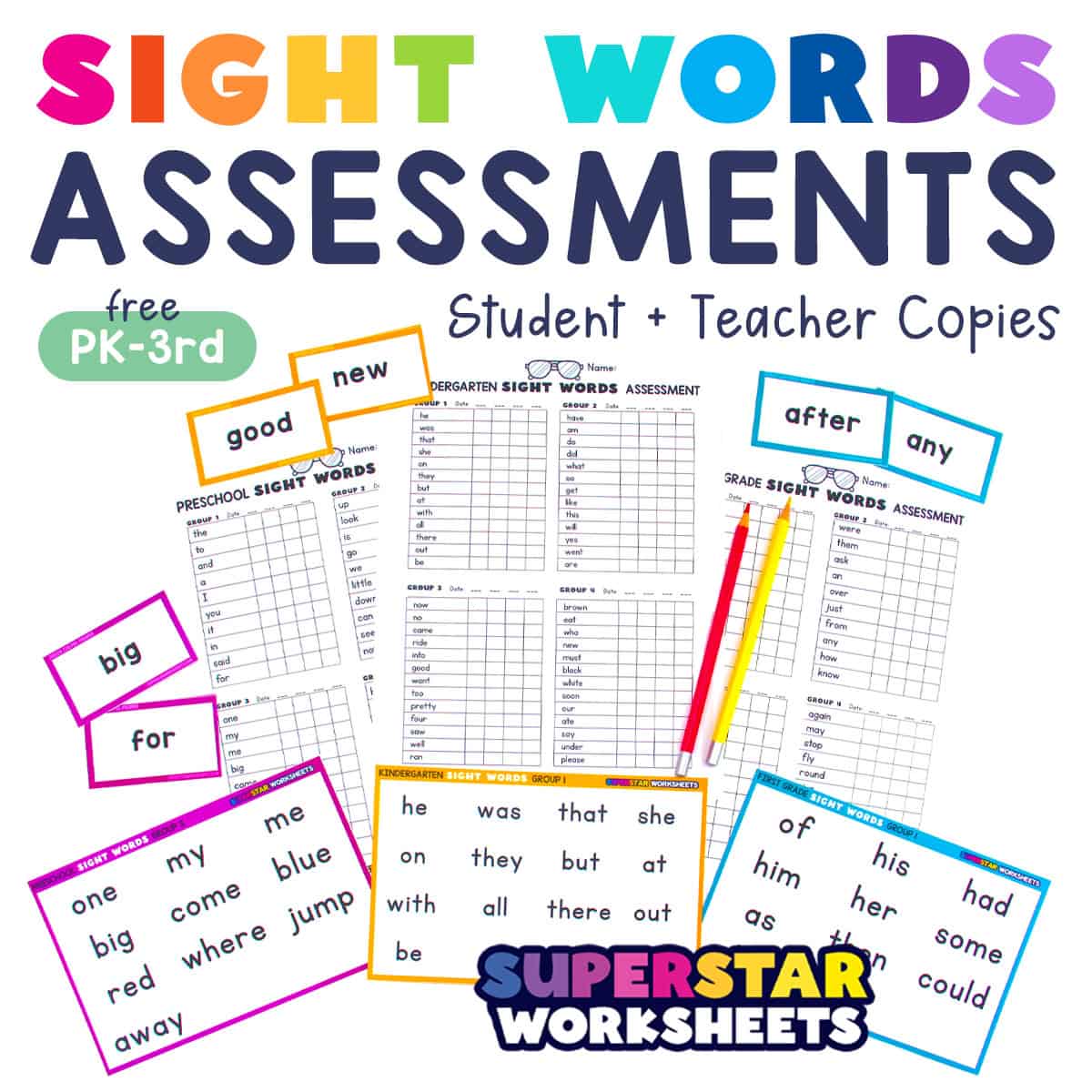 Free Sight Word Assessments for preschool, kindergarten, first, second, and third-grade students. These sight words assessment sheets provide teachers with free, low-prep reading assessments for Dolch 220 sight words, which are common sight words organized by frequency and grade level. Each assessment includes a teacher checklist to track and report student progress by measuring and testing each quarter during the school year. These simple assessment windows will provide you the opportunity to show student growth and deficit areas with ease. If you're looking for a sight words curriculum, we've got you covered with our engaging, hands-on Sight Words Curriculum Bundle.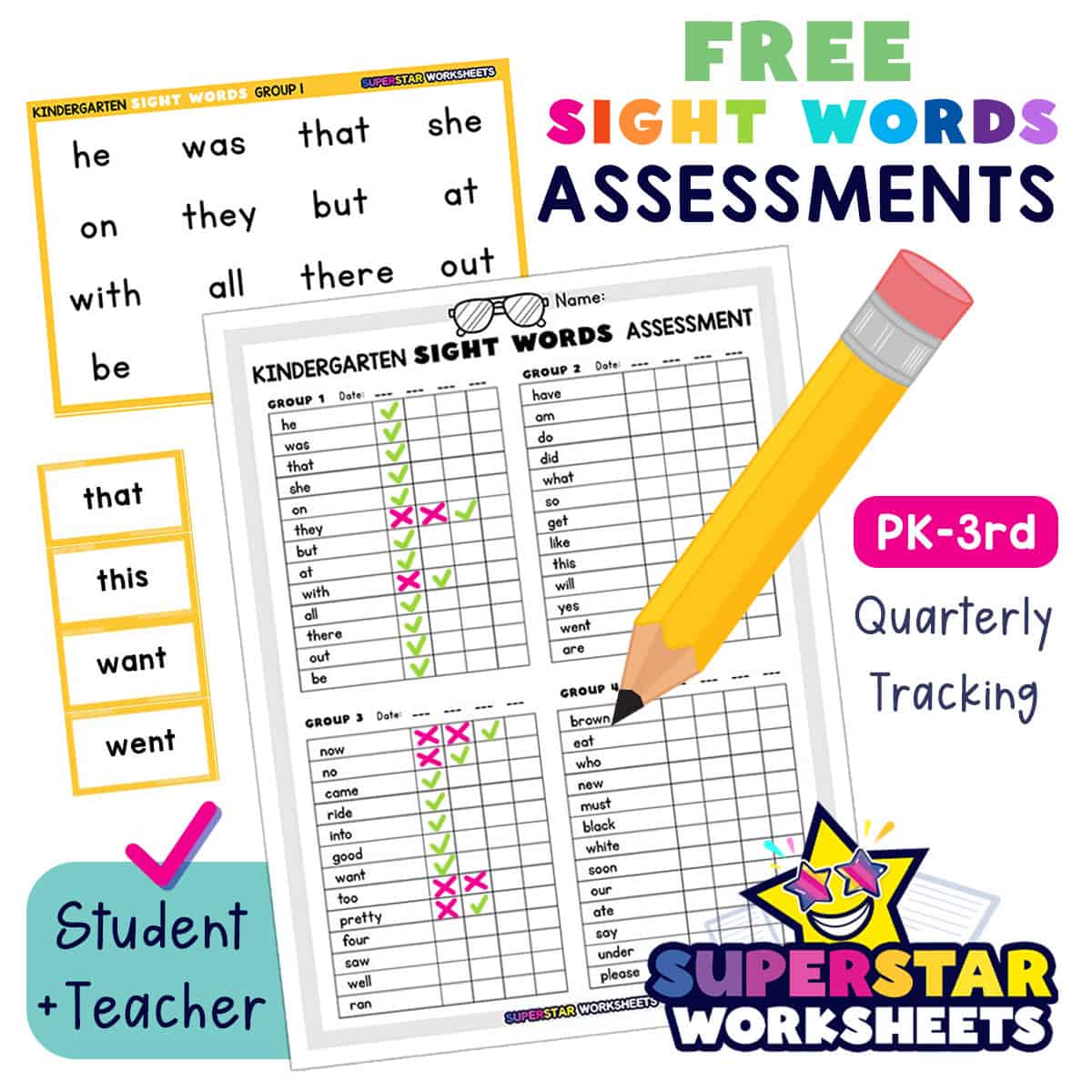 Sight Word Assessment
Students will love our engaging sight word assessment pages, teachers will love the ease of our sight word assessment checklists. These assessments provide students with a variety of sight word reading practices. Students will read the words and teachers can use the teacher guide checklist to check for understanding.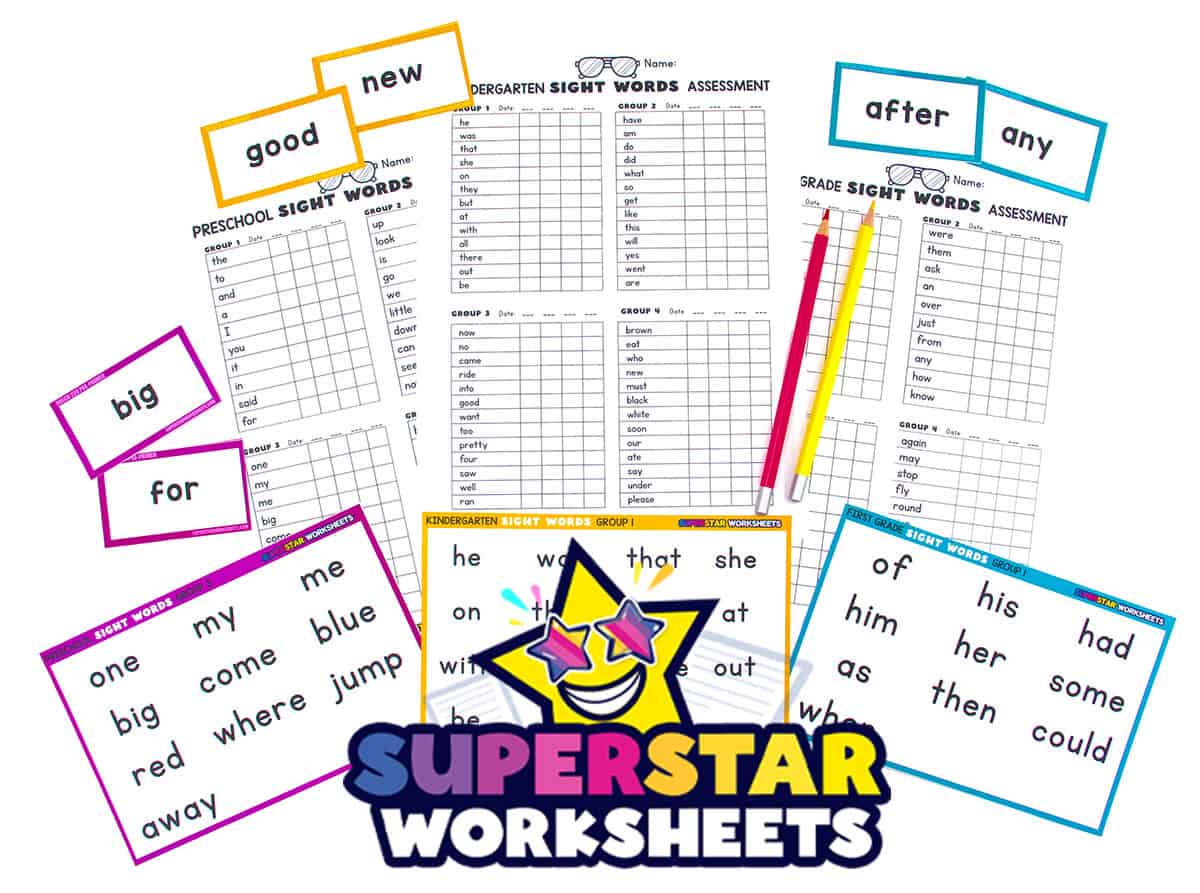 Dolch Sight Word Assessment
Our free assessments are low-prep and easy to use. Simply print the student assessment pages and laminate them for extended use. Print a teacher checklist for each of your students and mark which words were identified correctly and which words were not. This can be used for recording up to four times each year on the same assessment sheet.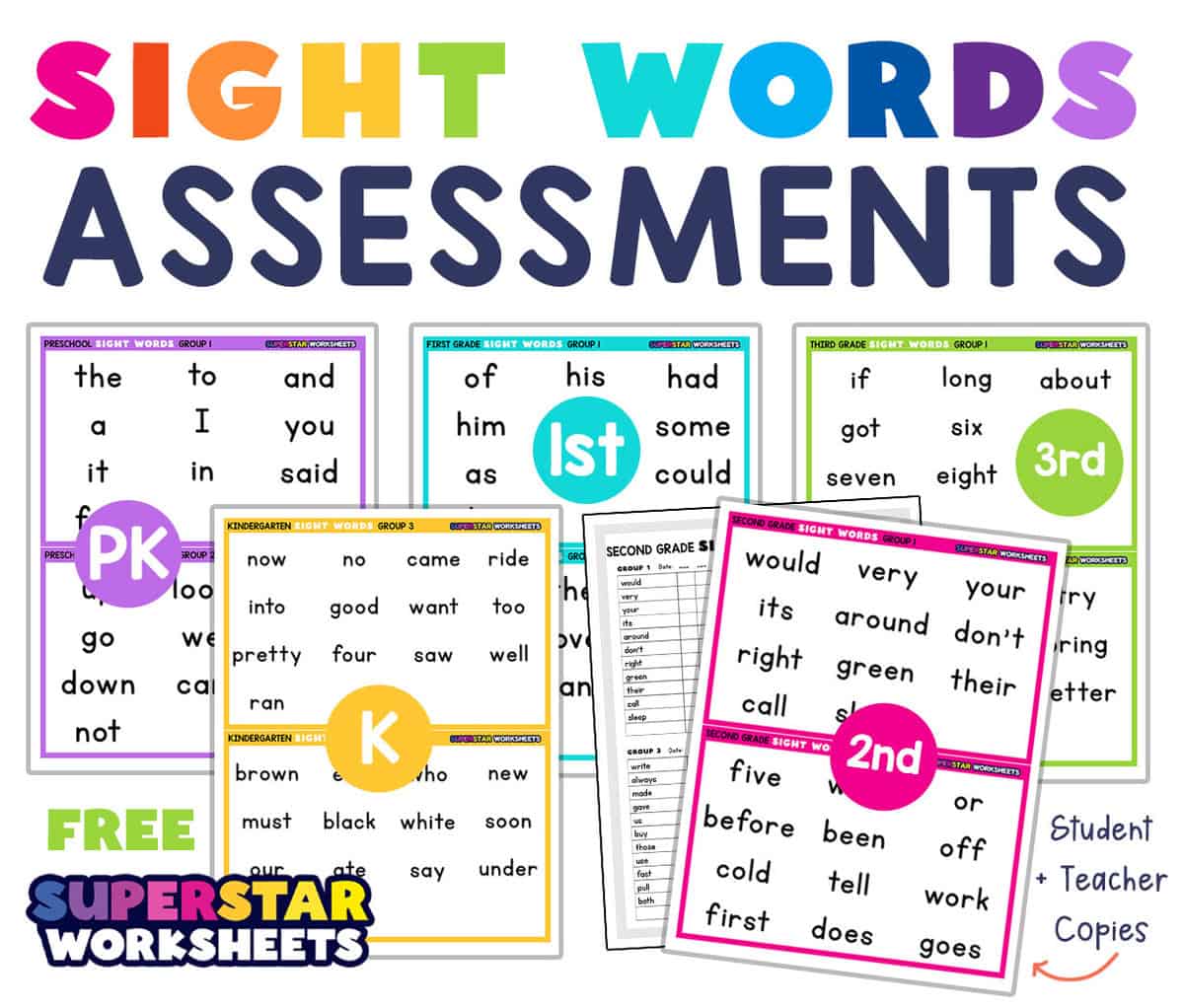 Sight Word Assessments
All you need to get started with your yearly sight word assessments is printed sheets, a pencil, scissors, and a laminator (laminate for extended use). Grab your supplies and begin assessing your students' learning today! For even more sight word practice check out our Sight Word Lists.