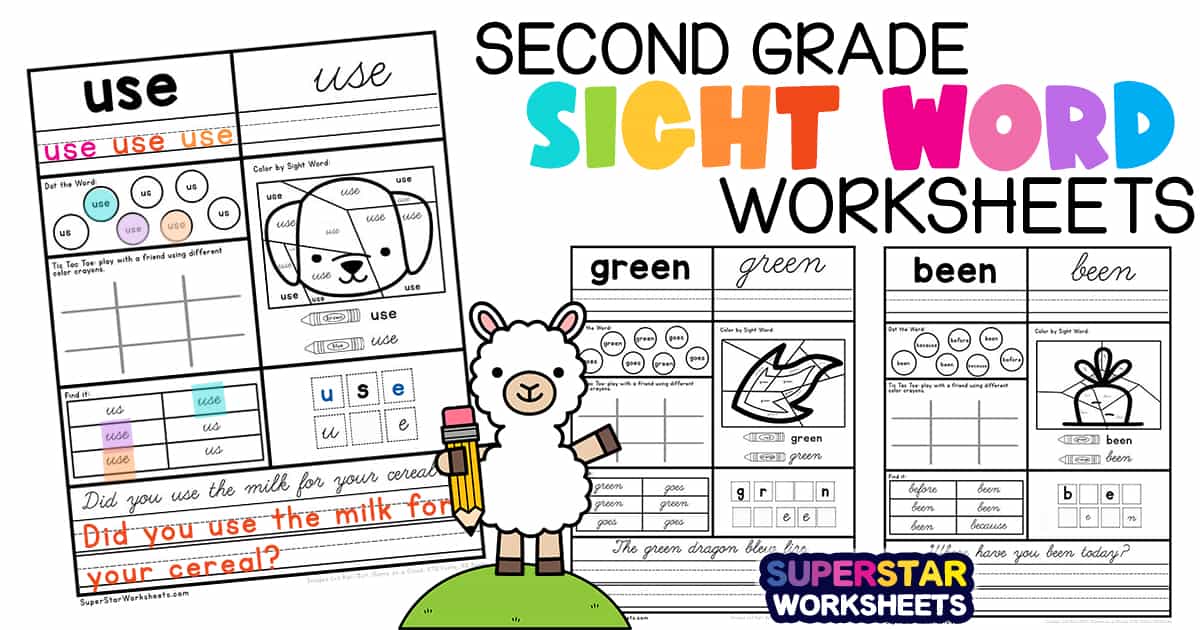 Second Grade Sight Worksheets are FREE and feature the Dolch sight word list. Focus on reading fluency with these interactive sight word printable PDF pages. These worksheets were created with second-grade students in mind; keeping the activities fun and engaging. Check out our Graphing Activity Bundle for even more elementary skill-building activities!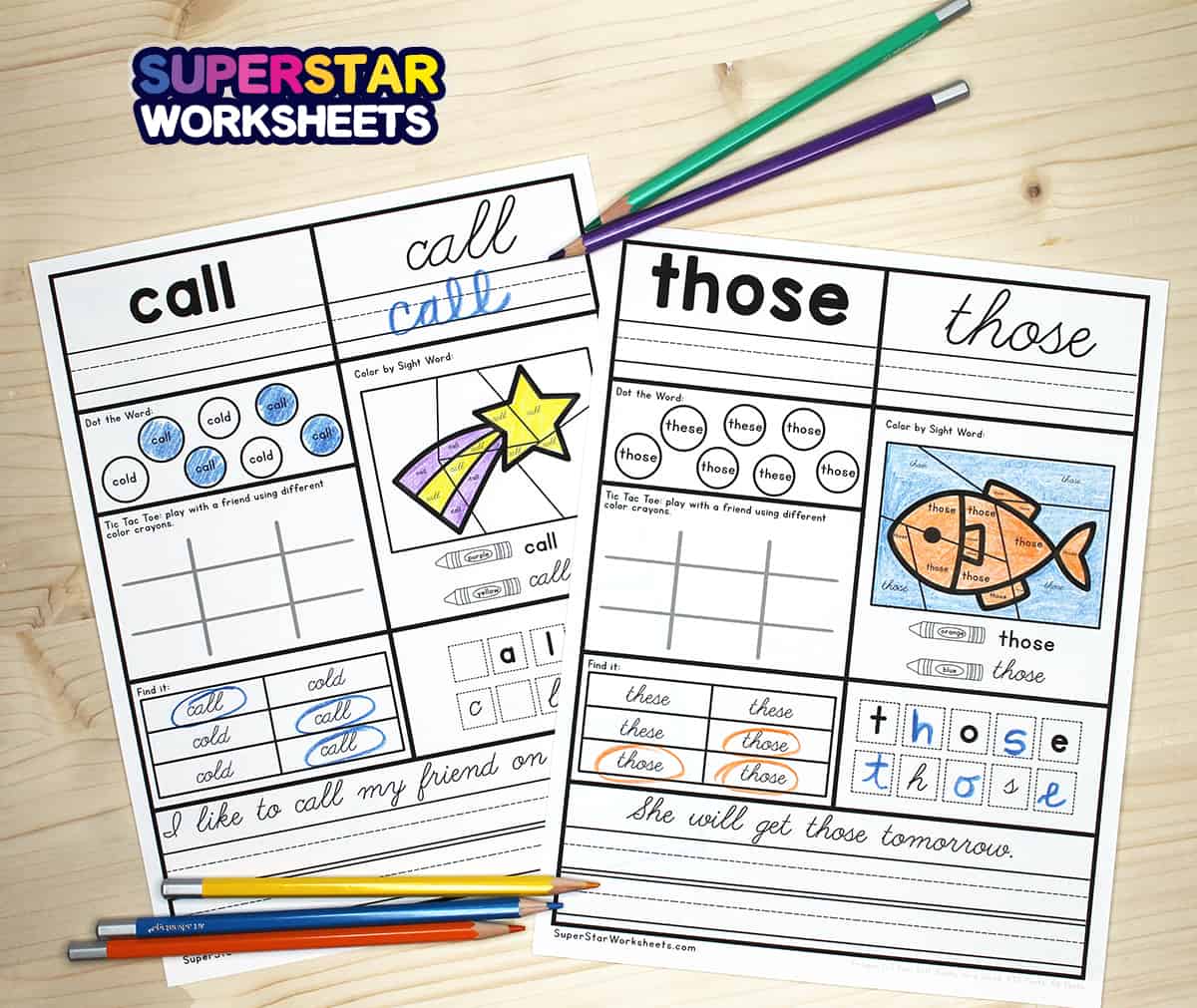 Second Grade Dolch Sight Word List
Teaching sight words just got a whole lot easier! Second-grade students will be excited about these engaging printable PDF worksheets. Based on the 220 Dolch Sight Word List, students will focus on sight word recognition and reading fluency while also practicing spelling and fine motor coordination.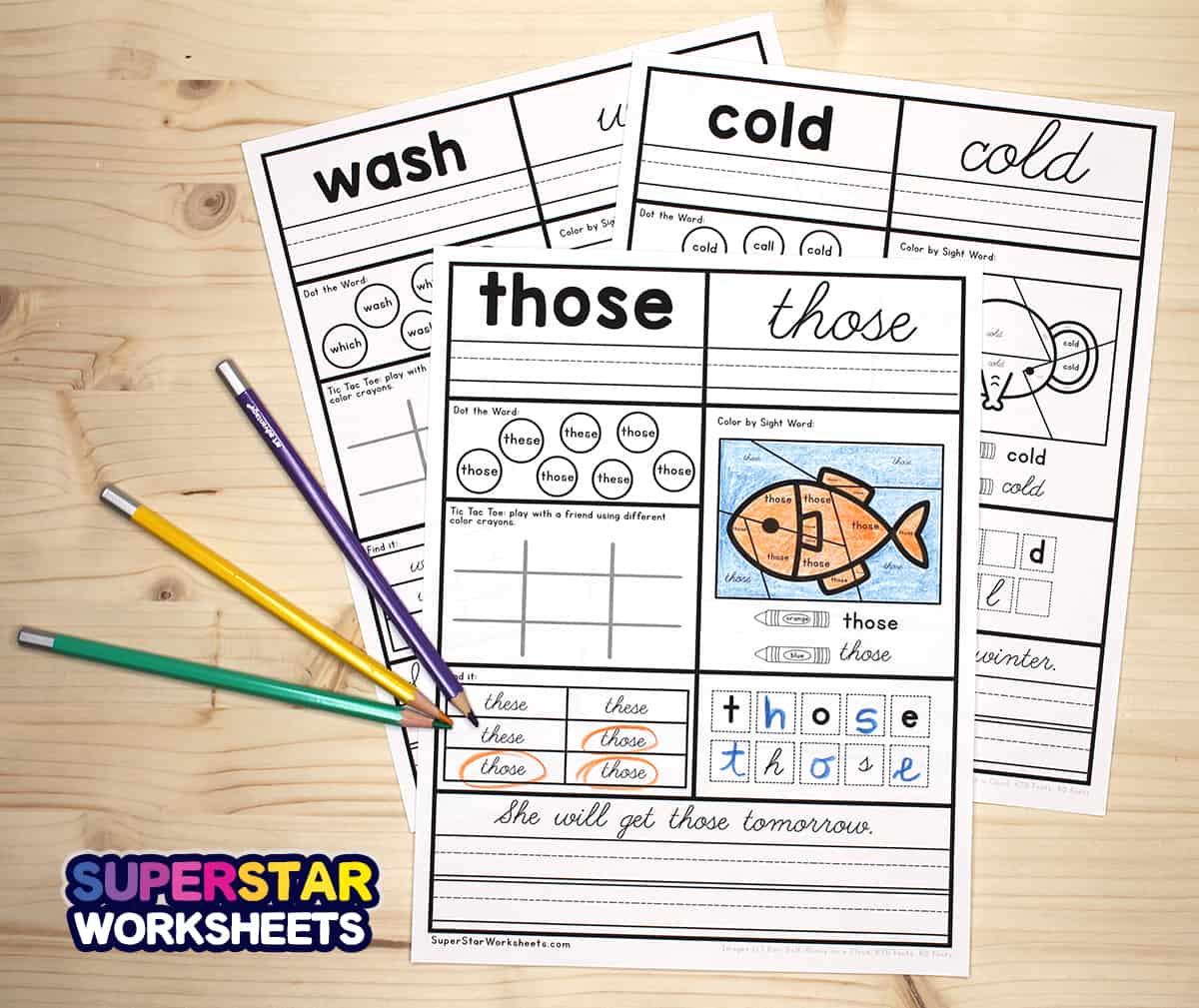 Second Grade Sight Word Worksheets
When using these free PDF sight word printables for second graders, students will need a pencil, coloring tool (crayons or colored pencils), and/or a highlighter. Second graders will be engaged in these activity pages for various reasons, including coloring opportunities, reading, tracing, and writing practice, games to play with a friend, and more! Building key literacy skills are important while teaching second-grade reading. These worksheets can be used independently as a fun practice or as an engaging assessment. If your students are just learning sight words, or want even more practice we have a complete set of First Grade sight Words Worksheets for your students to enjoy!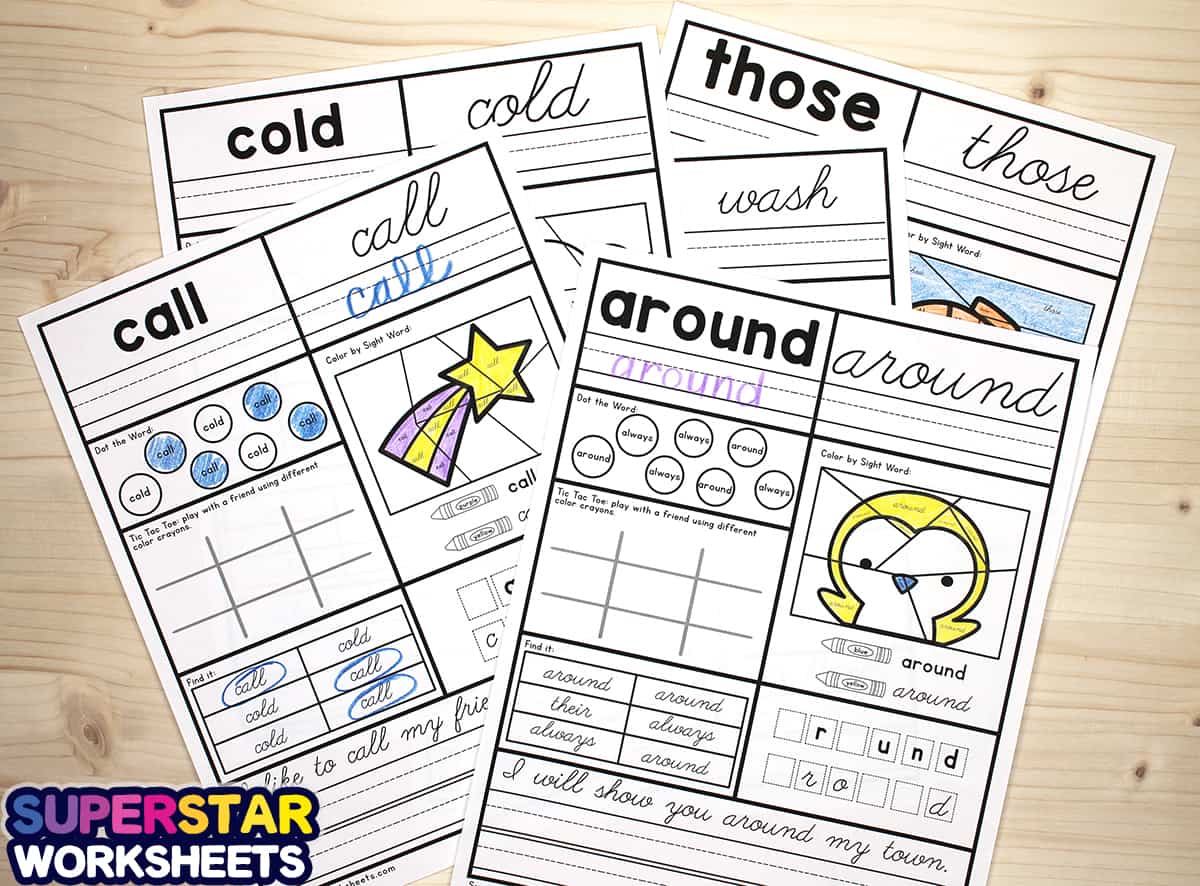 Second Grade Sight Word List
These free sight word worksheets featuring the Dolch 220 sight word list are low prep and easy to use. Simply print and go! Students will be engaged in reading and writing activities while you will be thrilled with their literacy practice and learning. Get the most out of these worksheets when you print and laminate or add to a page protector. After laminating or when using a page protector simply grab a dry erase marker and students are able to re-use these worksheets time and time again.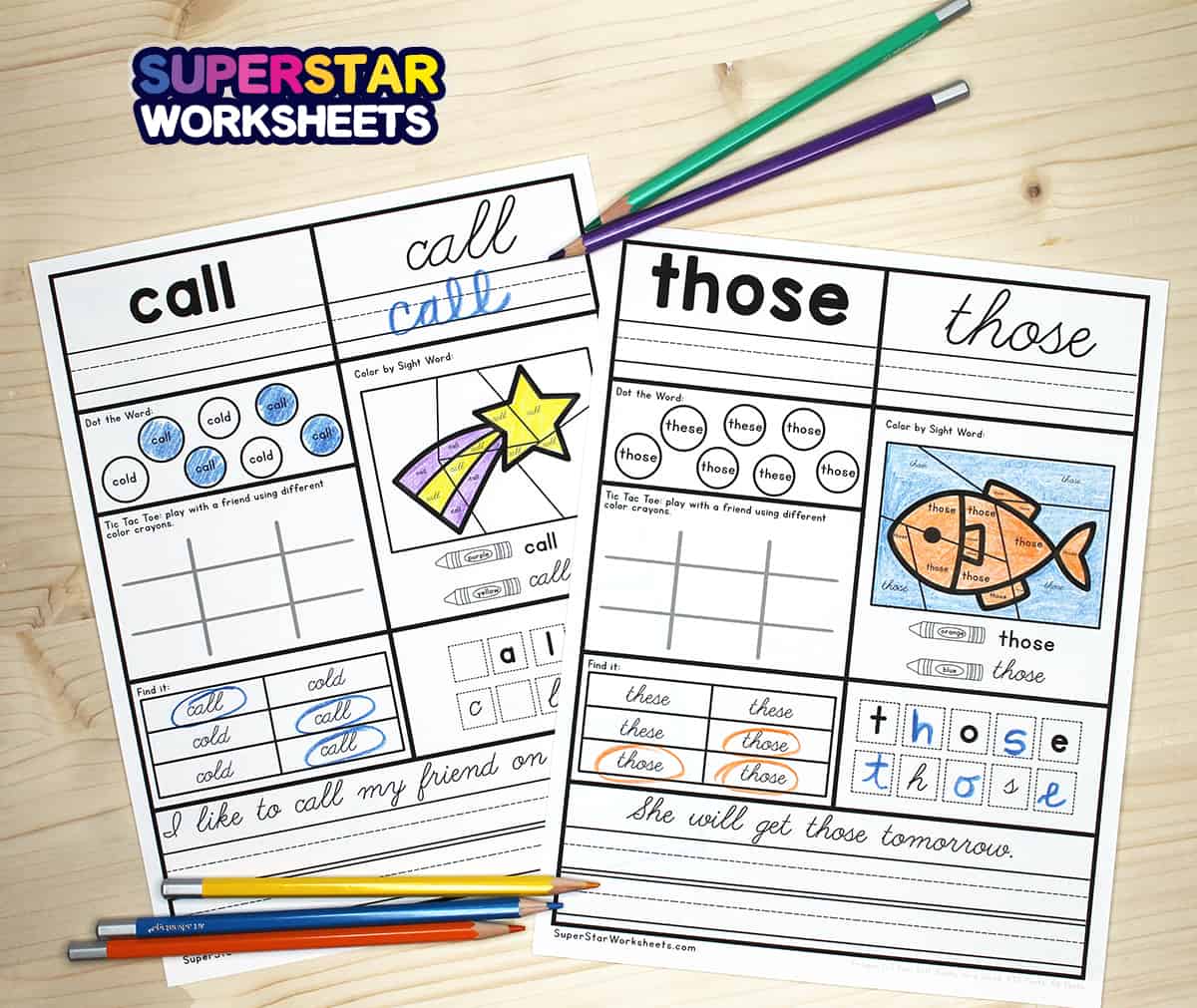 Free Printable Second Grade Sight Words
Free Second Grade Sight Word Worksheets
Second Grade Sight Word Dolch List