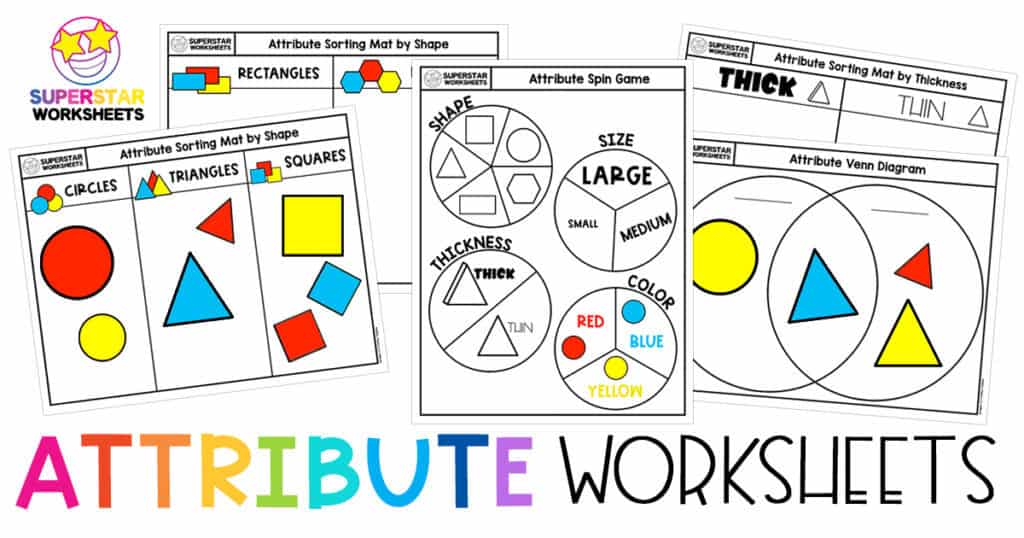 Our free printable attribute worksheets are perfect when paired with attribute blocks or printable attribute manipulatives. Students build math skills such as sorting, classifying, patterns, venn diagrams, and more. For more, check out our Pattern Blocks Activity Pack or our Shape of the Week Curriculum.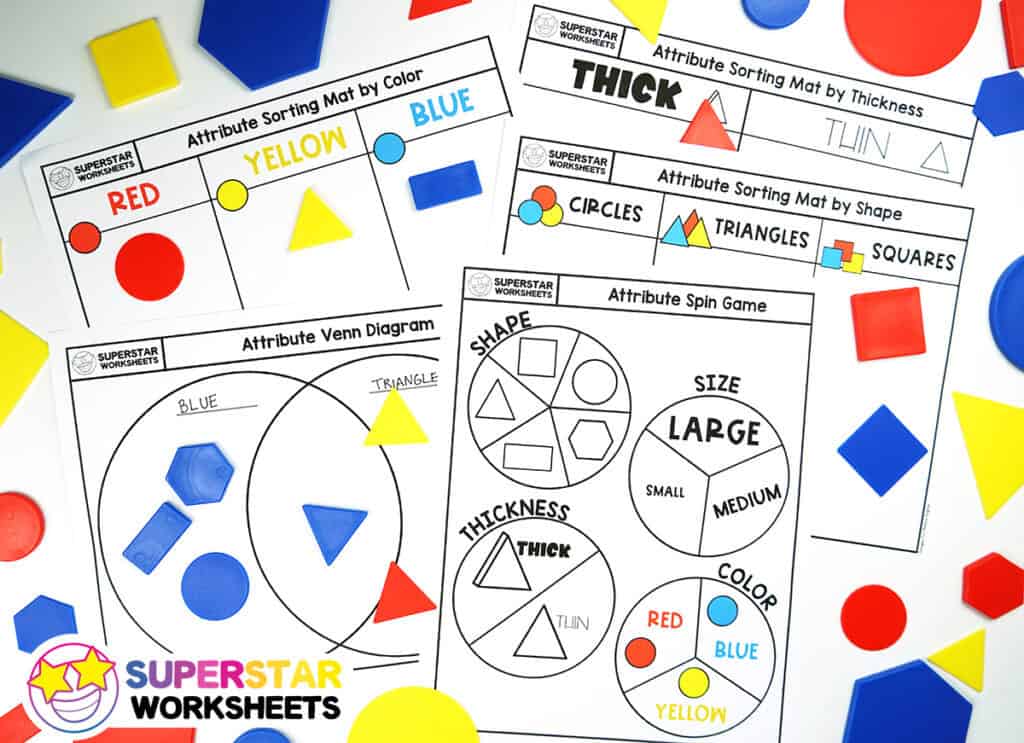 Attribute Block Worksheets:
To determine if your attribute blocks will work with this set of worksheets, make sure your attribute blocks have the following distinctions:
Color: Red, Blue, Yellow
Shapes: Circle, Triangle, Square, Rectangle, Hexagon
Thickness: Thick and Thin
Sizes: Small, Medium, Large -or- Small and Large at least two sizes.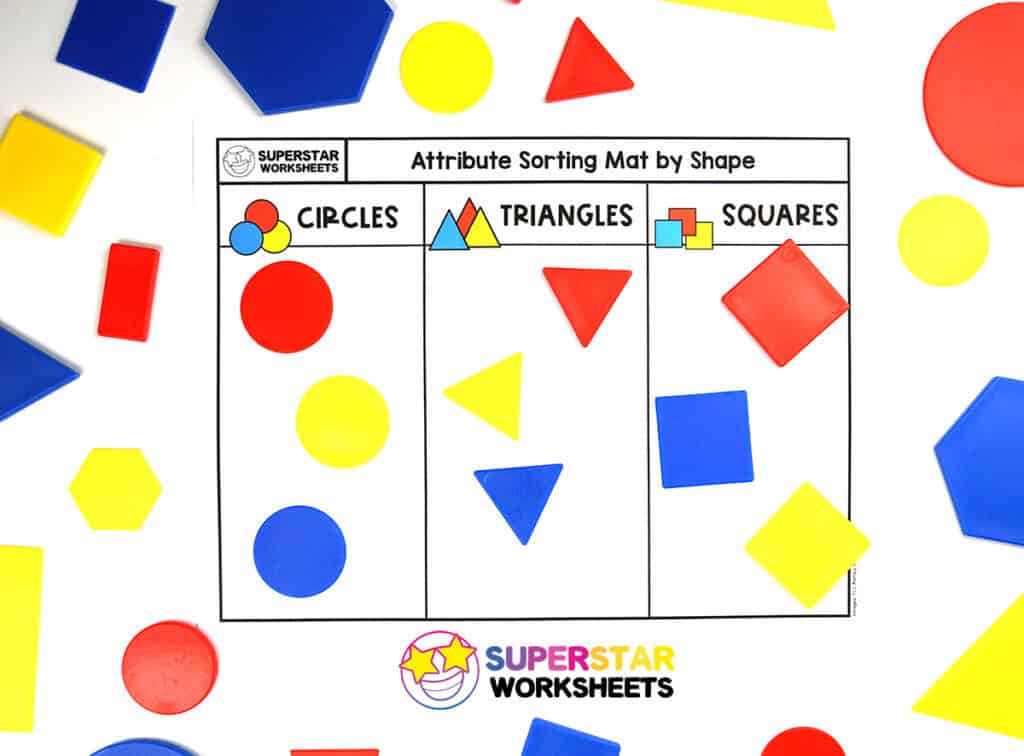 Attribute Block Shape Sorting
Attribute Blocks Size Sorting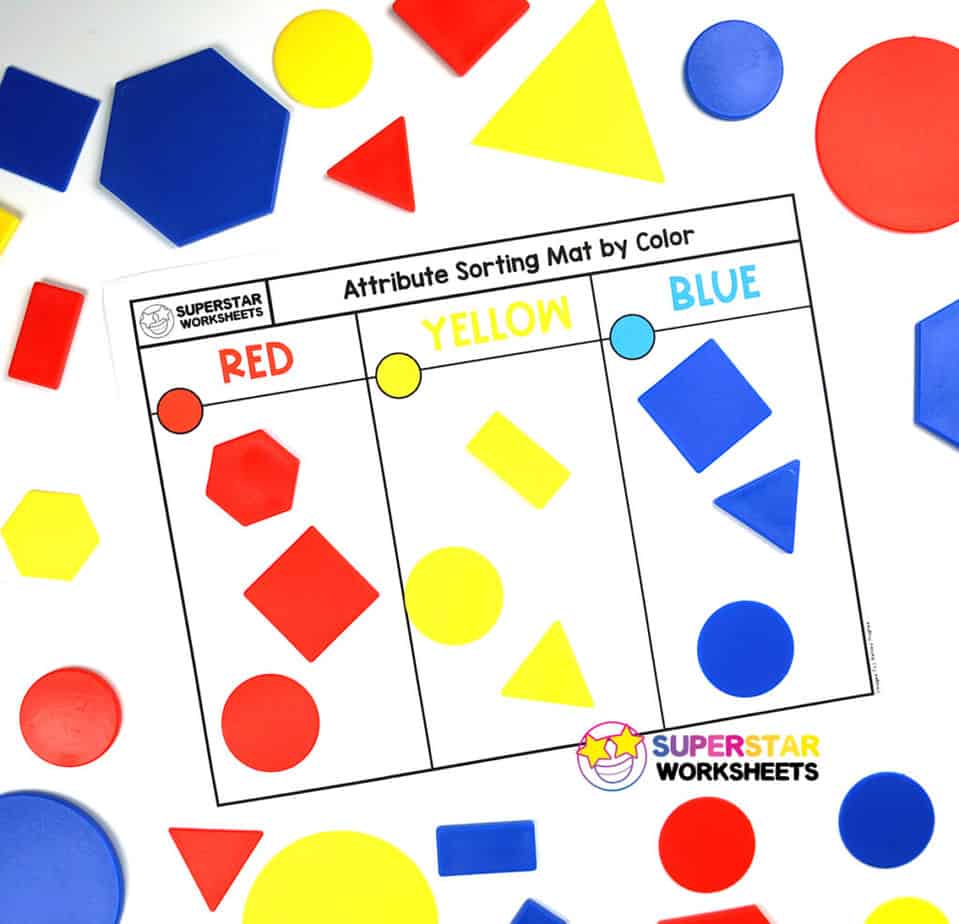 Sorting by Color Learning Mats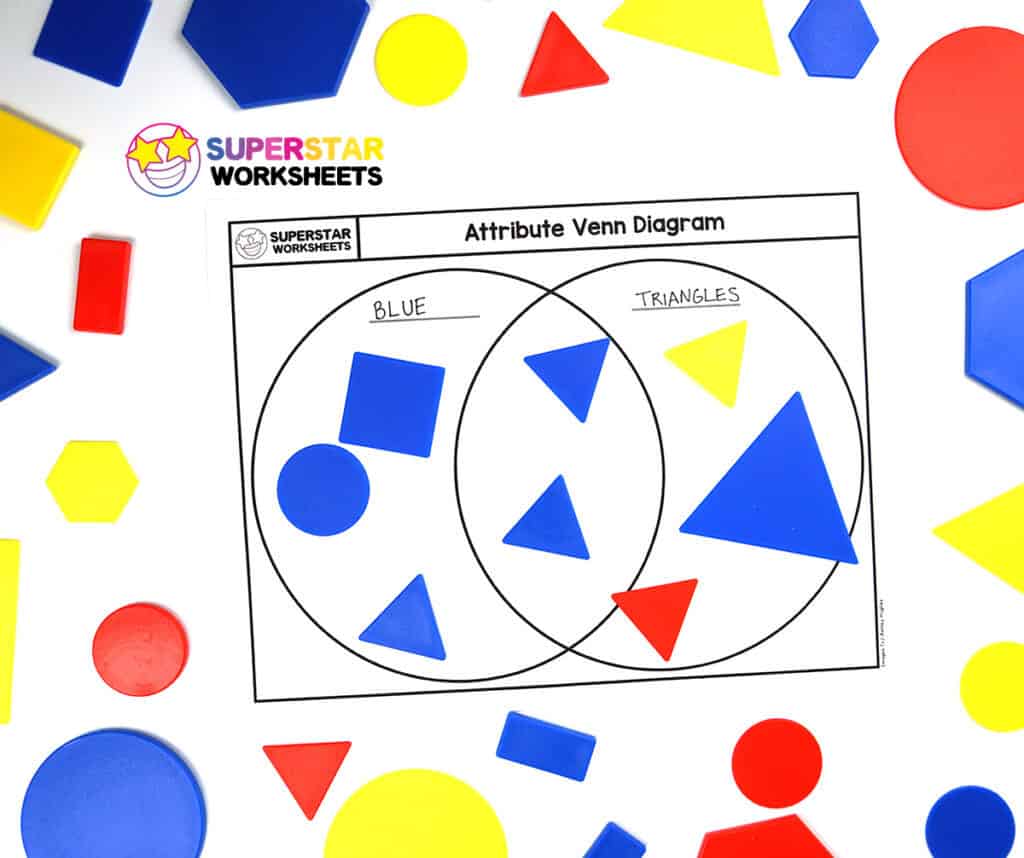 Attribute Block Venn Diagram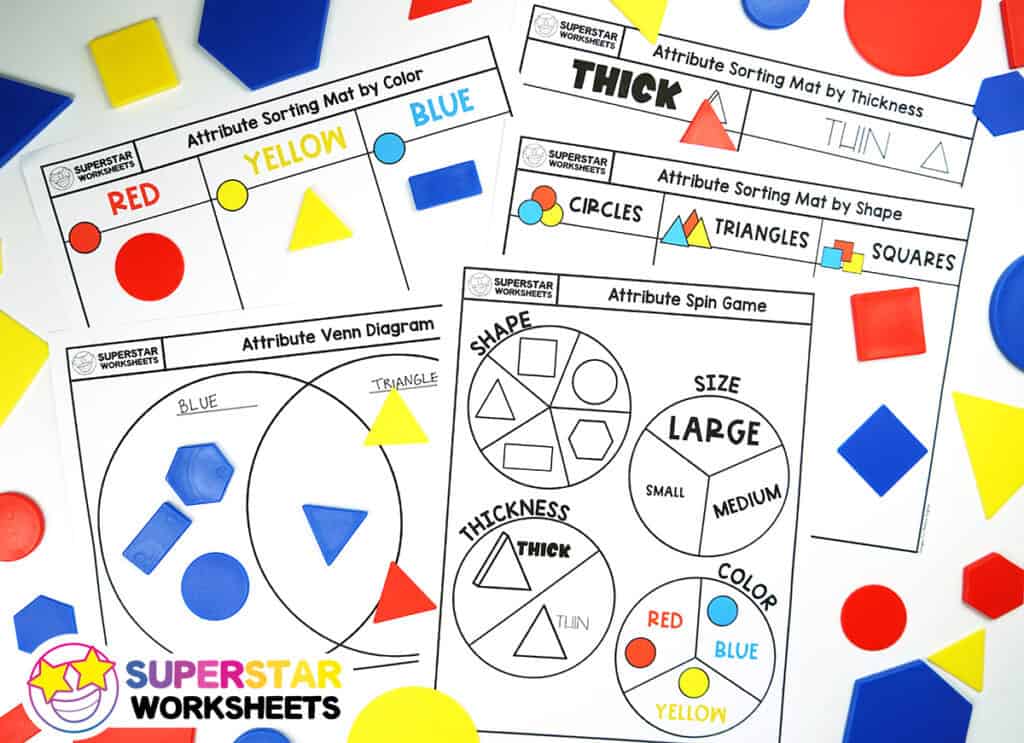 Attribute Block Spin Game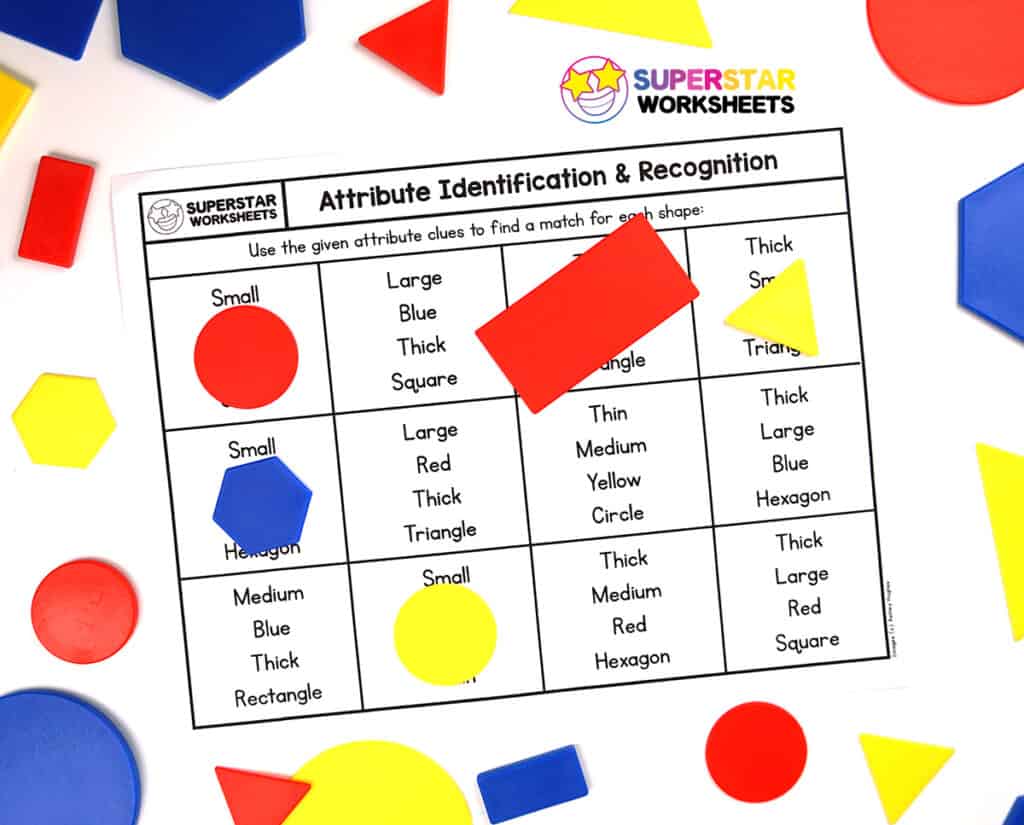 Attribute Blocks Seek & Find