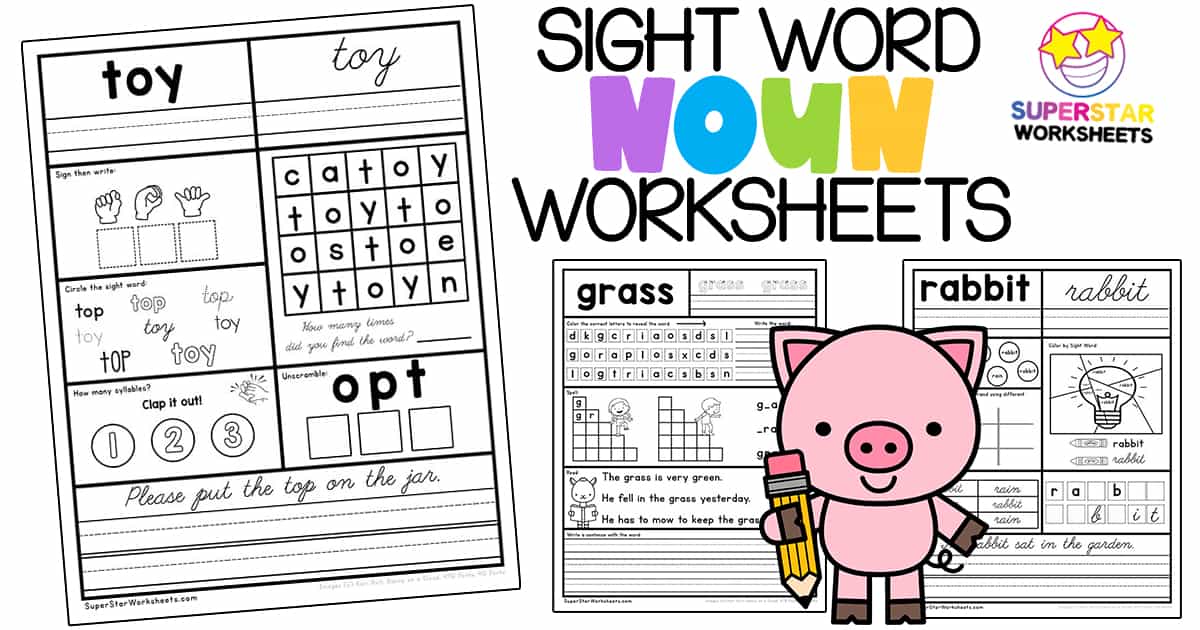 Free Dolch Noun Sight Word Worksheets provide students with a variety of sight word practice. Featuring the 220 DOLCH sight word list, these worksheets prepare students to read and write noun sight words with a variety of activities. For even more practice, check out our Sight Word Bundle.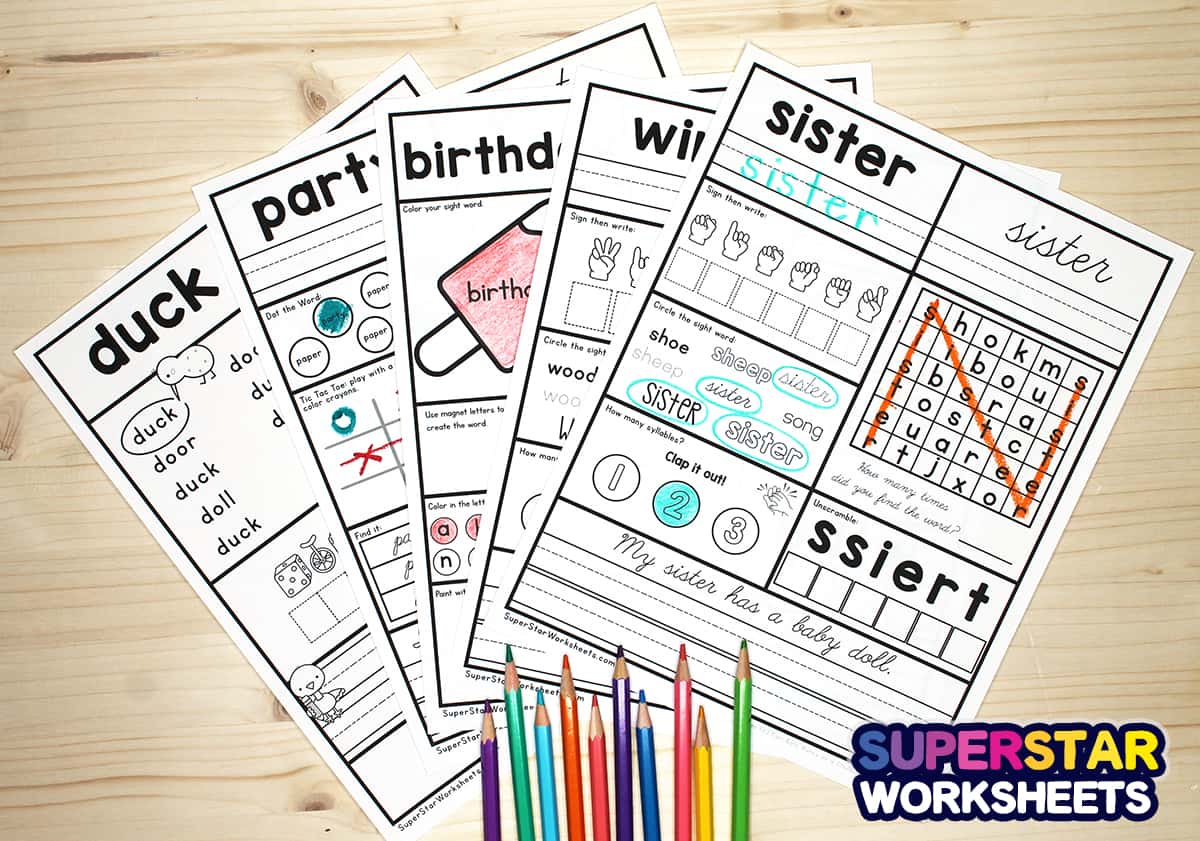 Dolch Noun Sight Word
Early elementary students will love our worksheets featuring the complete list of Dolch sight words. Students will receive spelling, writing, reading and word recognition, and ASL practice through the use of these fun printable PDF worksheets.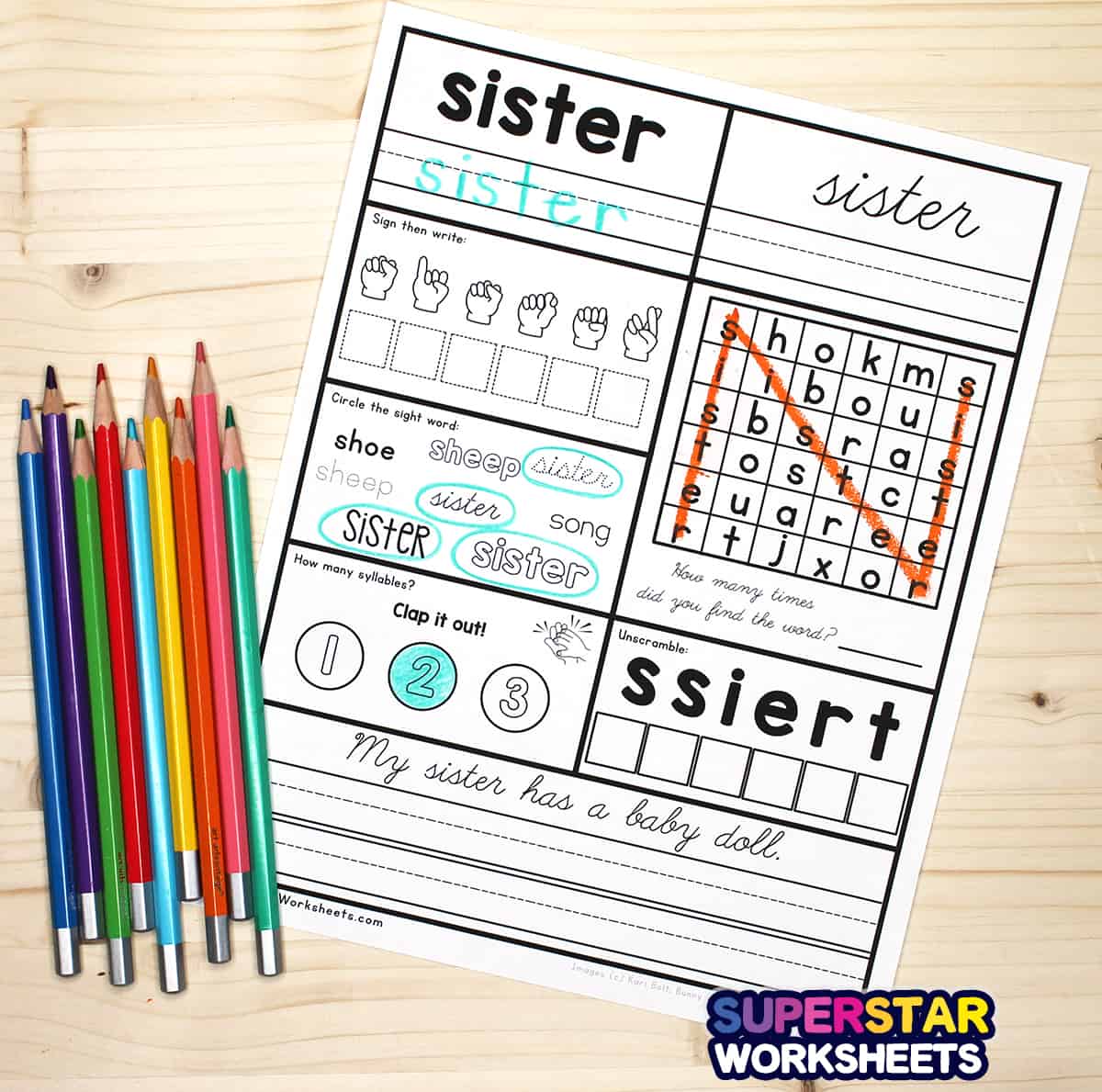 Dolch Sight Word Nouns
These Dolch nouns sight word worksheets are no-prep and easy for students to use. Each page features a different set of activities. From reading and writing the words, to playing games and coloring, students of all literacy levels will be able to access these page and everyone will enjoy learning sight words! Students will learn even more sight words while having fun with our Sight Word Worksheets.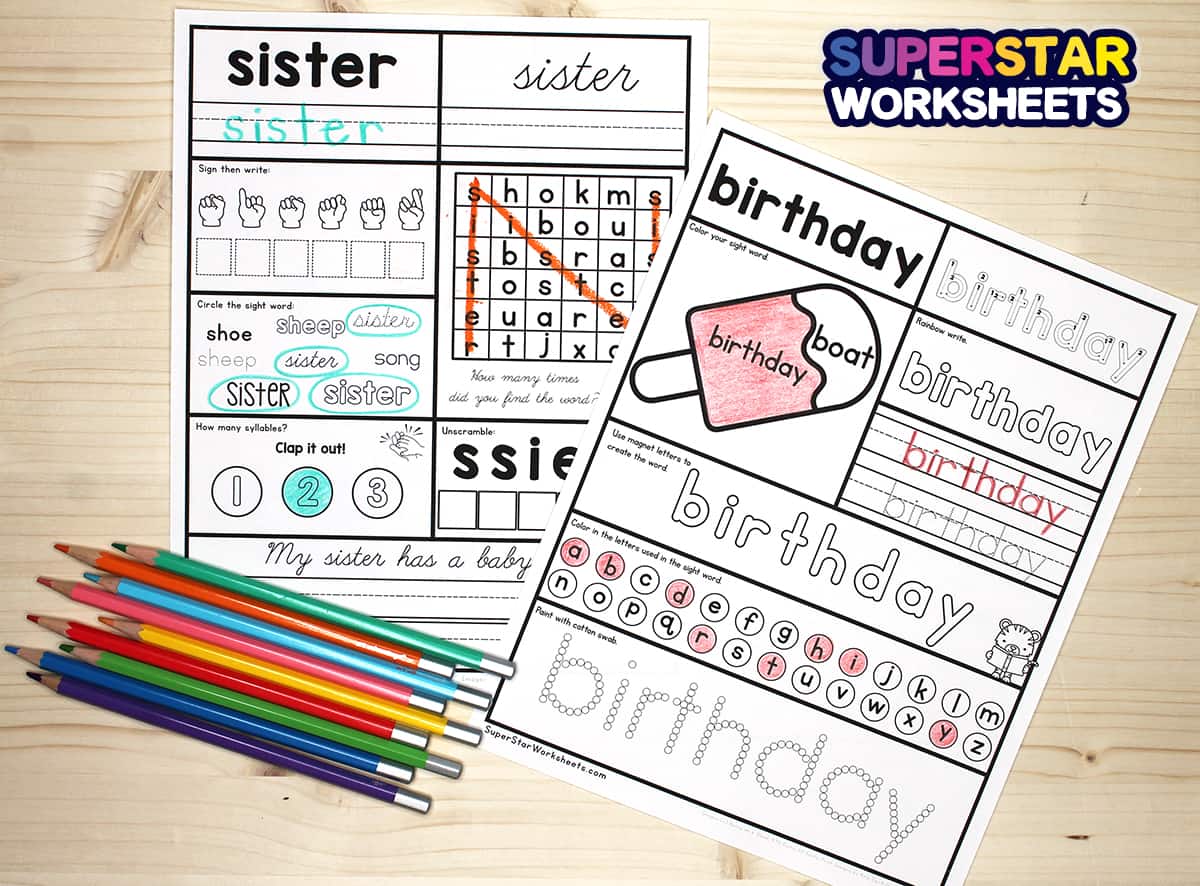 Dolch Sight Word Nouns List
Our no-prep activity pages require very few supplies for students. Once the pages are printed, students will need a pencil, colored pencils, or crayons, and a fun, upbeat attitude to complete these activities. Students will learn how to spell, read, write, and recognize sight words. There are also opportunities to have some friendly competition with games, syllable activities, cursive practice, and so much more! The perfect pairing for these worksheets is our Sight Word Flashcards. Check them out now!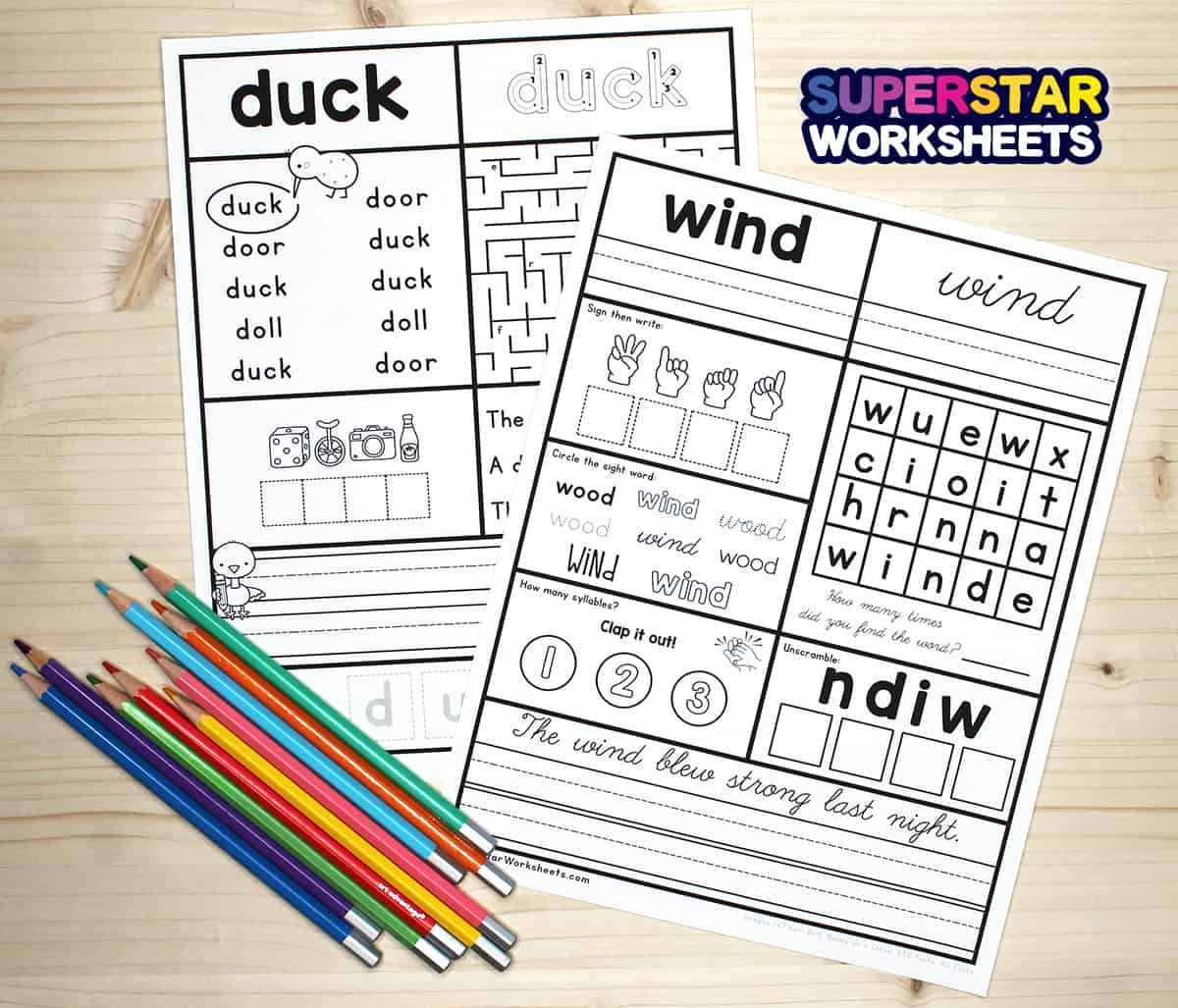 Dolch Noun Sight Words
Dolch Sight Word Nouns List
Nouns Dolch Sight Word